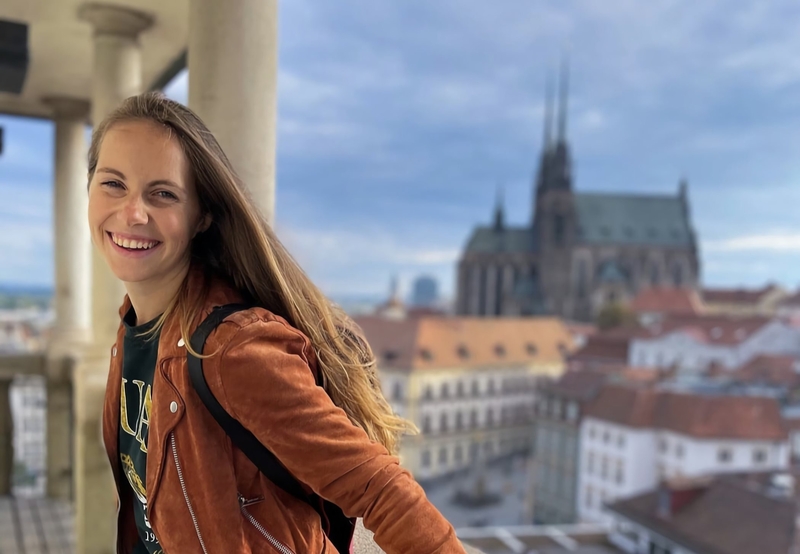 Rimgaile Meskaite
Team Leader of Tieto Mainframe Services
Kyndryl
Bio
I am originally from Lithuania, and before relocating to Brno, I spent six years studying in Sweden. I used to be a part of a communications team at my company before moving on to a team leader's role for the Tieto Mainframe Services team. I am a very active person who loves going to the gym, playing volleyball, figure skating, or doing yoga in my spare time.
What did Brno give you?
While studying in Sweden, I was offered an internship at Kyndryl (then still IBM) and at the same time I started dating my current Czech partner who was in Sweden for Erasmus. Thanks to Brno, I got a new job and partner.
3 things you love about Brno?
I really like Brno and would like to stay here. During the coronavirus pandemic I started to learn Czech, but I also have a lot of friends coming from all over the world because Kyndryl is a really multinational company. The Czech Republic and Brno in particular have a great name in Lithuania because many Lithuanians have either studied here or have been here at some point in their lives. So I often invite my relatives and friends to visit and we all love the local food, wine and culture.