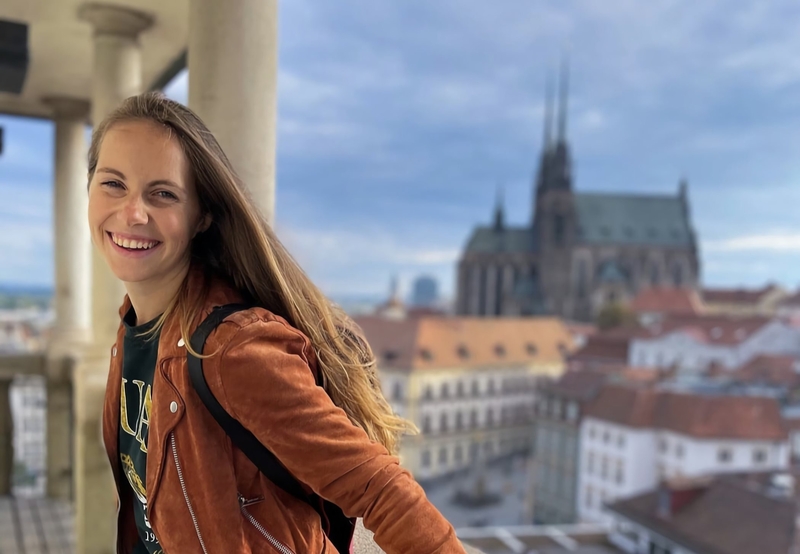 Rimgaile Meskaite
Team Leader of Tieto Mainframe Services
Kyndryl
Bio
I am originally from Lithuania, and before relocating to Brno, I spent six years studying in Sweden. I used to be a part of a communications team at my company before moving on to a team leader's role for the Tieto Mainframe Services team. I am a very active person who loves going to the gym, playing volleyball, figure skating, or doing yoga in my spare time.
How did you get to Brno?
There are two sides to the story of how I got to Brno. One part is that I got an offer to have an internship at Kyndryl (then IBM) while studying in Sweden. The other part is that I met a Czech Erasmus student at university, who became my partner. So it all fell into place, and I moved to Brno.
How is your life in Brno?
I really like Brno and would like to stay here for now. During the Covid-19 pandemic, I started learning Czech, but I also have a lot of international friends because Kyndryl is really a multinational company. The Czech Republic and Brno specifically have a great name in Lithuania since many Lithuanian people either studied here or have been here at some point in their life. Therefore, I often invite my family and friends to visit us, and we enjoy the local food, wine, and culture together.