The Záchranka life-saving app: one click sends for help
What was just a part of a bachelor thesis several years ago has been turned into a fully-functional mobile app interconnected with rescue service systems that is saving lives in several European countries.
Whether in the mountains, at a dam or in a city, paramedics as well as mountain rescuers agree that the most difficult thing is quickly finding the person calling for help. Rescue units in the Czech Republic, Austria, Slovakia as well as Hungary found this Czech Záchranka app extremely useful for their work.

It was created by Filip Maleňák as part of his bachelor thesis when he was studying biomedical engineering at Brno University of Technology. In March 2016, he succeeded in bringing the app from academia and into real life – now, four years later, one in every ten Czechs has it installed on their mobile phone.
The development and maintenance of the app is currently financed by private donors and the general partner of Záchranka is the Vodafone Foundation. Additionally, the Czech Ministry of Health has been considering covering some of the costs as well.
A magic button for quick help
With this app, calling for help is as easy as pushing a single button. No matter if you think you're having a cardiac arrest or have witnessed a car accident, just press and hold the red button in the app to immediately notify the closest paramedics about your precise location and dial their number. And if you break your leg in the mountains, the system will notify mountain rescuers as well.

In addition, the paramedics also receive other useful data you can enter into the app, such as your name, so that they know who they are talking to, and even contact persons or your health issues to make their operation as effective as possible. This comes in handy especially if you suffer from diabetes or a heart disease and call for help yourself.
Saving everybody
The app is hearing- or vision-impaired friendly as well. It may save even those who cannot speak at the moment, like when a bee sting causes a strong allergic reaction that prevents you from even breathing, let alone speaking.

In cases like this, simply tick the "Unable to speak" option and – when calling help – a table will display, showing several of the most frequent injuries and dangerous situations. This way, the paramedics will have at least some idea of what the caller is dealing with. Also, you can always communicate with the operator via text message.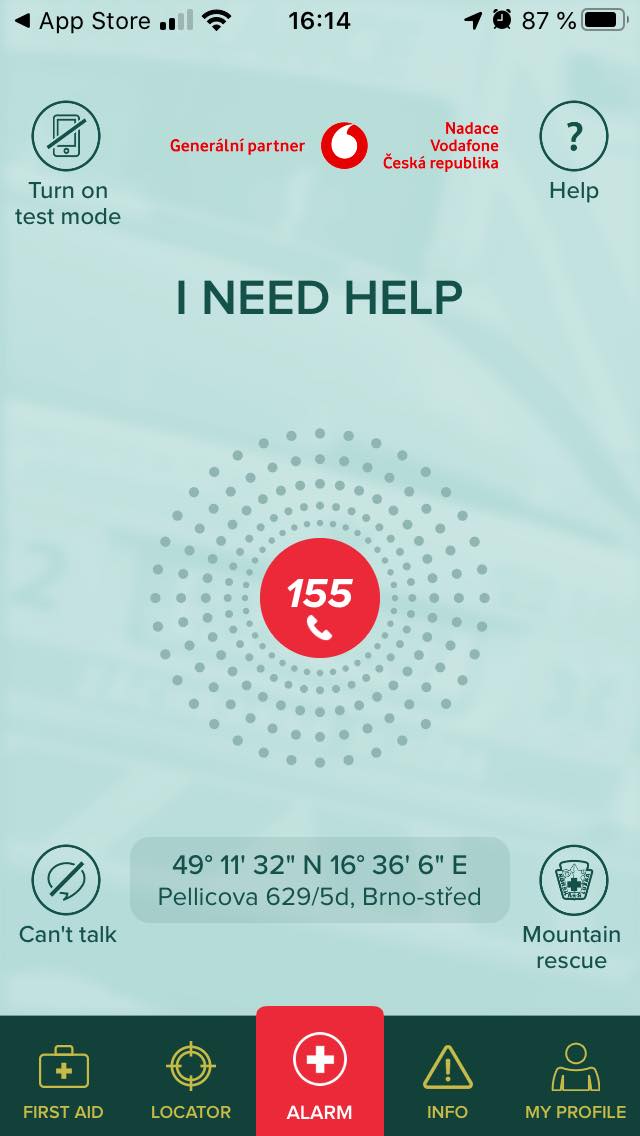 "Záchranka has helped me twice already, both times from bad allergic reactions. Thanks to the data I had entered into the app, the paramedics saw what was wrong with me, what I was in treatment for as well as that I'm blind. My vocabulary in English is very poor, but it all ended well anyway," says Zuzana Chamulová, who used the app in Austria to save her life after she went into anaphylactic shock from an insect bite.
Great for hikers
The Czechs are passionate hikers, so the instant location sharing option in the app is an excellent assistant for them in emergencies.

And that's another reason why Maleňák and his team have been working on new features designed especially for outdoor use. "We've been working on location updates and data transmission from the caller during the call as well. This will show, for example, if the injured person in the mountains is going around in circles. Here, we were inspired by what happened at the peak of Czech Sněžka, where two young men called for help after being trapped by white darkness and kept walking in circles down a well-known path and stayed basically in the very same place the whole time," says Maleňák. Also, they are planning an electronic log of hikes for users to enter the route they're going to take.
The app doesn't have to be connected to the Internet to work. Once the alarm has been activated, your location will be sent via text message while it dials the emergency phone number 155. If the signal isn't strong enough, it will at least send a text message containing location data.
However, the emergency line operators will know what to do even if the caller hasn't installed the app in their phone and is unable to determine their location, which – as operators admit – is often the case, due to heightened level of stress.

In such cases, the operator enters the caller's phone number into the Záchranka system which sends a text message to the caller containing a link to the online version of the app. Once opened, the online version automatically sends a text message with the location data to rescue services – with no need to install the app.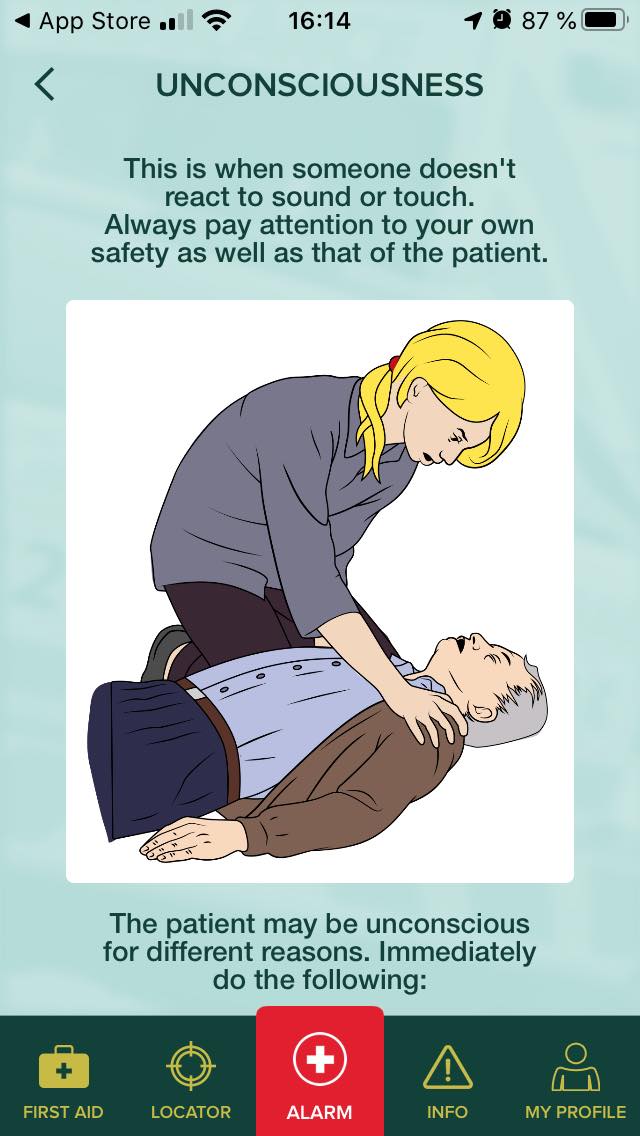 Streaming from the site of the accident
At the same time, Maleňák's team has been working on an option to become the "paramedics' eyes". This way, each app user could transmit live video from where the accident has taken place, provided the signal is strong enough. This would help both the paramedics to see the situation before actually arriving and the operator providing first aid instructions over the phone.

"We've finished a test version of it and are currently trying it out in different situations. If everything goes as planned, this new feature will be introduced this year," adds Filip Maleňák, the creator of the app.
Read more about the topic
22. April 2022
Brno hospitals receive over 820,000 EUR for their Covid-19 research
Brno University Hospital and St. Anne's University Hospital have won a grant for several projects dealing in the research of covid-19. They are searching for preconditions for serious symptoms, the role of immunity in myocardium damage, and diagnostics of superinfections for ventilated patients.