Garrett Motion
HR Contact
Dominika Cheníčková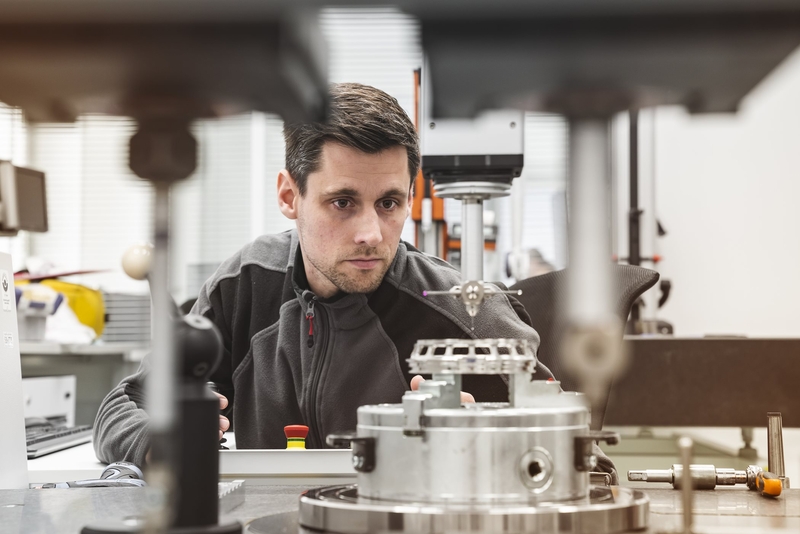 Garrett is one of the automotive industry's most iconic brands, supplying cutting-edge technologies to nearly every major vehicle manufacturer in the world. Recognized for more than 65 years for its ground-breaking turbochargers, Garrett is today leading the breakthrough of new electric boosting applications and software solutions that will further advance motion.

WORKING AT GARRETT
Garrett encompasses the passion of more than 7,500 imaginative, hard-working, and vibrant professionals. People ready to challenge convention and make a difference. From ground – breaking turbochargers to electric boosting applications and software solutions, Garrett's teams contribute to the development of exciting new technologies that are making vehicles safer, cleaner, and more efficient. They create the future of motion.

GARRETT IN THE CZECH REPUBLIC
Present in the Czech Republic for 16 years, Garrett currently employs hundreds of highly skilled engineers at its R&D, and software development sites in Brno and Prague. Working on innovative solutions in the field of turbochargers, electric boosting and automotive software, Garrett's Czech Republic employees have been responsible for dozens of recognized patents and innovative solutions for boosting technologies supporting both gasoline and diesel engines.
With expertise in a broad range of areas, Garrett's Czech Republic based R&D operations are a valuable contributor to the company's innovation portfolio of turbocharger and electric products covering passenger and commercial vehicles as well as motorsport programs worldwide.