HONEYWELL
HR Contact
Arya Lajevardi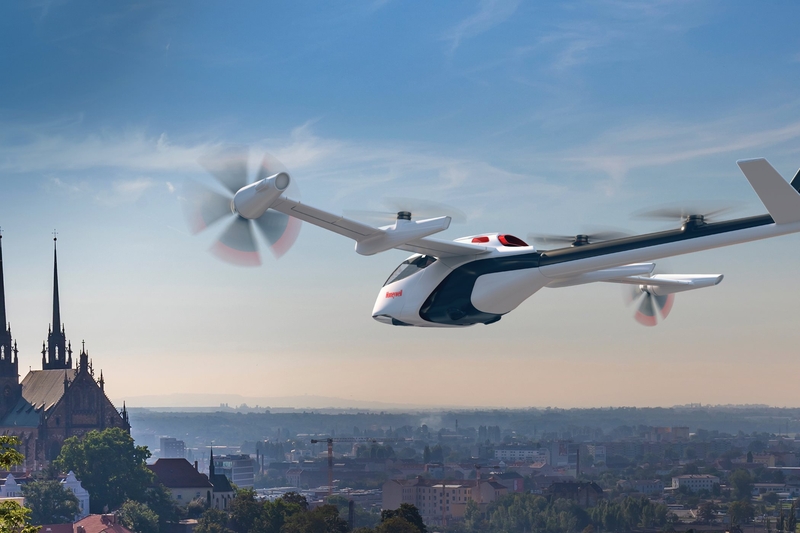 Honeywell is a Fortune 100 diversified technology and manufacturing leader that delivers industry-specific solutions to customers across the globe. We've been innovating for the past 100 years and now we're deciding what's next.

Honeywell Technology Solutions in Brno, Czech Republic is an R&D division of Honeywell. More than 1,100 professionals develop technologies that help create a smarter, safer, and more sustainable world. All this from our modern offices and laboratories in Brno, Czech Republic.

AEROSPACE
Our aviation solutions and applications improve the work of pilots and increase air traffic safety. Honeywell products can be found in almost all passenger, commercial and military aircraft as well as in spaceships!

SAFETY & PRODUCTIVITY SOLUTIONS
We develop intelligent personal protective equipment that helps protect the lives of people all around the world. We also focus on modern solutions to increase productivity through automation, robotics, and digitization

HONEYWELL IN BRNO
In Brno, we offer a wide variety of career opportunities in Technology, Research, and Development, or Enterprise IT. More than 1100 professionals are working on projects that help make our world smarter, safer, and more sustainable.

R&D FOCUS
Honeywell Technology Solutions in the Czech Republic operates as the company's largest European R&D center. In the Czech Republic, Honeywell is one of the top 3 companies in terms of volume of investments in Research and Development.

INNOVATIVE & DIVERSE
Our multi-nationality hubs in Brno and Prague offer an environment open to various backgrounds, perspectives, experiences, and cultures, we bring a diversity of ideas that fosters innovation. We are proud to hold more than 100 patents with 17 of them obtained last year alone.