CBE Software: Our game tells a very unconventional story
CBE Software is an independent game developer with five games to its name so far – the latest one, for instance, lets you get lost in the Czech and Moravian woods! It's not the most enjoyable walk, though: expect anxiety at times and a main character only a mother could love.
The beginnings of CBE software date back to 2006, when musician Jan Kavan and artist Lukáš Medek established Cardboard Box Entertainment (hence CBE) and released Ghost in the Sheet (2007), a successful game localized into over ten languages. Today, their two-man team continues to develop amazing-yet-unconventional games. "We decided to establish a small independent studio that wouldn't need a budget, as we'd develop the games in our spare time after work," remembers Jan Kavan.

In 2012, Kavan and Medek established CBE software, which has released games such as J.U.L.I.A. Untold (2012), Vampires! (2012), and J.U.L.I.A.: Among the Stars (2014).
Jan Kavan graduated from JAMU (Janacek Academy of Performing Arts) in Brno, where he studied music composition and music composition theory. Even as a student, he spent a lot of time coding and helped compose music for several games. Today, in addition to being in charge of CBE Software's projects, he's the lead of the IT department at KUBITA, where he develops software for road construction companies. He also still works with music.

Lukáš Medek graduated from the Faculty of Fine Arts in Brno and specializes in 3D graphics, digital collage as well as 2D art for advertising, computer games, and animations. It was Jan Kavan who introduced him to game development: "Once Lukáš's father and I were working on something and I caught a glimpse of Lukáš modelling something beautiful on his computer, which I didn't understand at all at the time. Soon, we began experimenting and we've been going ever since."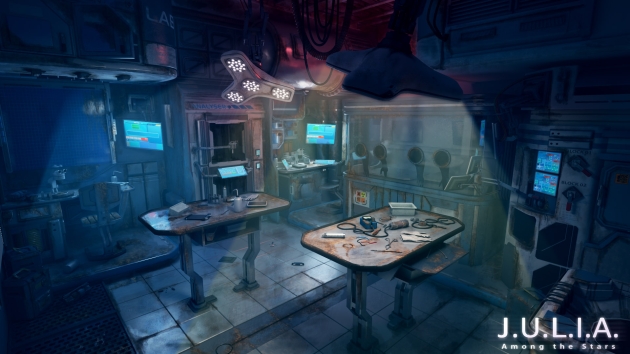 Explore mysterious woods not only in #brnoregion
The studio's latest game, Someday You'll Return, was released in May 2020, after five years of hard work. It takes players through Czech and Moravian woods through very detailed art as well as Czech costumes, mythology, and – last but not least – music based on Moravian folk music. Here, Kavan found inspiration in an old book full of almost forgotten folk songs.
"When composing music, I want it to correspond to the identity of our game," explains Kavan on his approach to game music. "For J.U.L.I.A., I composed a futuristic kind of music, and I even developed my own algorithm system to compose music in real time to avoid repetition that could bore players. The music in Vampires! is built entirely on Romanian folklore, and the music in Someday You'll Return is based on the melodies and rhythms of Moravian folklore," he adds. Also, he reminds us that the last game is based mainly on ambient sounds of woods and music plays only where it makes sense, as too much music is harmful, too.
Someday You'll Return takes players to real locations in the Czech Republic, such as the rocks of Kavan's home in Northern Bohemia, the woods of Eastern Moravia where Lukáš Medek spent his childhood, or the caves of #brnoregion. After all, they are both passionate hikers and the outdoors mean a lot to them. "There are so many beautiful places in the Czech Republic that it still surprises me to this day. My favourite spot to take my friends are the caves of the Moravian Karst where they're always surprised to find out that there's a place like that in our own country," adds Kavan.


"I always enjoy it when somebody visits a location from our game and sends over a photo of them holding the game there. That's so nice," smiles Kavan.
The detail-heavy art lets players absorb the authentic atmosphere of the Moravian woods. "Lukáš created the whole world manually – every stone, every tree – which is why there's so much spirit and energy in the environment. The only generated objects are the polypore on the trees, I guess. We wanted to give players the feeling that they are actually walking through real places," says Kavan.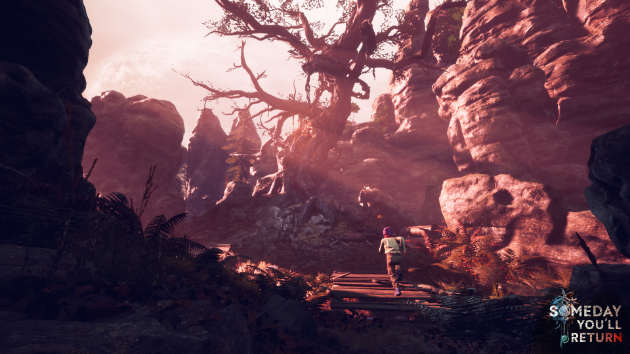 Even a small team can create a top game
After successfully transporting players to the Czech wilderness, it makes sense that the Czech Republic is where Someday You'll Return is played the most, followed closely by the USA. The future of CBE Software is uncertain, however, as it has had to tackle the issue of piracy to an unusual extent. "People mostly steal games from big studios, and lots of them simply don't believe that only the two of us developed a game like this," adds Kavan.
Kavan is in charge of screenplay, coding, complete audiodesign, as well as company operation in terms of paperwork and marketing. Up until the latest game, he had been in charge of game design as well, but for Someday You'll Return all the decisions were made together with Medek, who's also responsible for all the art. Last year, they tapped Lubor Medek to take care of level design. Of course, they lean on outsourcing where it makes sense, such as English proofreading, dubbing, music recording, and minor art tasks. "Among others, we've cooperated with illustrators from the Faculty of Fine Arts in Brno who created the characters' diaries in the game," explains Kavan.
Kavan already has plans for further games or other projects, but implementing them depends on how well Someday You'll Return sells. "I'd like to help establish a dubbing studio focusing on games here in Brno," says Kavan of a project on that list of plans.
To create something different
Kavan finds most of his inspiration in literature, films, and works of art. "Playing other games is important to see what's already possible without having to invent it yourself; however, no other game could help us develop a game in which players experience what it is like to be a bad person. Usually, you can shoot ten thousand people in a game, but eventually you'll save the princess. In our game, all the other characters show how terrible your main character is," explains Kavan.

Even in its development stage, the game was already receiving a number of awards. "For us, however, the awards aren't the goal; globally, the game has got interesting reviews – a lot of great ones as well as some showing the reviewers didn't get it or had a problem with it. We appreciate all of it. Simply put, we wanted to create something different," adds Kavan.
Read more about the topic
30. August 2023
Boosting global game success in #brnoregion: Interview with Roman Hladík from Game Cluster
The gaming industry has been thriving in #brnoregion, with numbers of foreign investors, studios, and game developers rising every day. What role do the local community and cooperating organizations play in all of this? And what does it take for other globally successful games to be developed in Brno? Here's an interview with Roman Hladík, head of Game Cluster.
1. August 2023
#brnoregion – a place where cybersecurity giants are born
In the realm of technological prowess, #brnoregion stands tall as a true leader in cybersecurity. While the city is renowned for its overall remarkable achievements in information technology, local companies have thrived in the cybersecurity arena, making it an exceptionally compelling and noteworthy aspect to highlight.