Foreigners in #brnoregion: Emanuele Ruggiero
"A dynamic country with a wide range of job opportunities." That's how Emanuele Ruggiero, founder of Kinovision Production, sees the Czech Republic. And for him, Brno is a city where it feels great to live and work. What are some of the downsides he sees to doing business in #brnoregion are, though?
Emanuele Ruggiero was born in Milan, Italy, which is where he started his successful film-making career over 25 years ago. As a director or cinematographer, he's worked on dozens of TV programs, music videos, documentaries, and film productions, and he's worked for theatre for a number of years as well. He worked almost 2 years as lighting cameraman for the Survivors of the Shoah Visual History Foundation, founded by Steven Spielberg; the aim of this very significant project was to present as many interviews with Holocaust survivors to the general public as possible.

The international production company KINOVISION was established in Italy in 2004 and is currently based in Brno, dealing in the production of actors' films and documentaries as well as commercials and music videos. Among its recent works is Czizincii/Mygranti, a film in which Czechs can see their own country presented to them through the eyes of the foreigners living in it. Its latest project, Epos, is a documentary reconstruction of the Epos photographic group in Brno, whose photographs from the 1970s captured, in addition to the history of Brno and Moravia, a piece of the country as a whole, as well.
Multicultural city
Emanuele first visited the Czech Republic as a young tourist in the mid 1980s, and he's been living here since 2013, after moving here with his Czech wife. "Brno enchanted me. Even during my second visit in 1996, everything seemed incredibly exotic and unknown here; so emotional; and so different from my own country."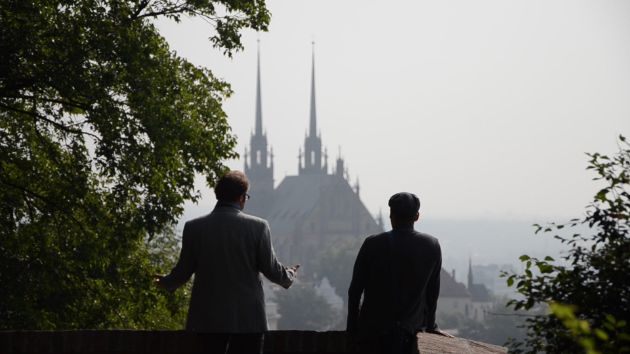 According to him, the Czech Republic is much more dynamic than Italy, with a lot of job opportunities and a number of other reasons to stay here. "Italy is a great country to visit for vacation. But it's hard to survive there, unlike in the Czech Republic." He appreciates the options that opened up for him upon his arrival to Brno as well as our way of life: "Brno is a great place to live and work, and come up with personal projects which I've done a lot. Everything's so simple here: just think of an idea and do it." He says that the same thing would be almost impossible in Italy – due to paperwork, the economy, the approach of institutions, etc. "When I send an email to some teacher at Masaryk University in Brno, I get a reply in several days. That's not going to happen in Italy. And if you send out your CV to get a job, nobody will ever reply. Never ever."
The biggest problem? People!
According to Emanuele, the biggest obstacle to business here is people. "Especially the young ones. It's so hard to find people you can trust. Several times I've hired people, taught them everything and passed on my know-how only to see them leave a few months later. It seems to happen very often here, no matter what field you look at." Also, he's worried by the lack of enthusiasm he often sees in his young colleagues. "When I'm a part of a project, I work totally differently to them, but they just wave good-bye at 3:30pm and that's it! It's a question of attitude, and I'll never understand this one."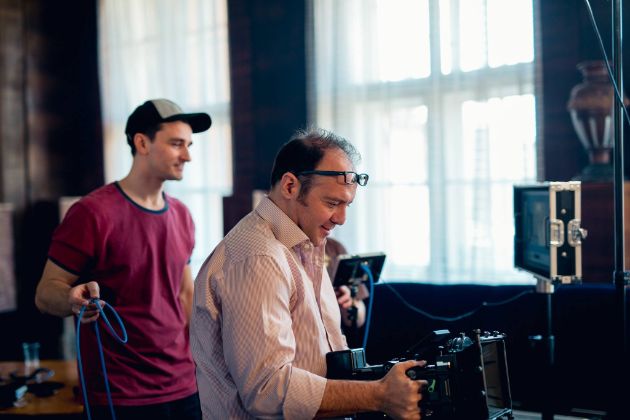 On the other hand, the Czech bureaucracy lots of foreigners complain about doesn't seem too complicated to Emanuele. "Of course, it always depends on what you compare it with. I compare it to Italy, so believe me when I tell you that all the paperwork here is much simpler than over there." In addition, based on his Italian experience, he appreciates low local taxes and the income tax system for self-employed people, which doesn't exist in Italy. (There is a flat percentage rate self-employed people may apply to their, in fact, fictitious expenses. In other words, such a person can reduce their income by 30 to 80 % even when having no expenses during the year. And these 30 to 80 % are sums exempt from income tax – a legal tax advantage which employees don't have.)
"Here you can come up with an idea and let it grow."
If he were to start again, he'd do business in the Czech Republic again, despite all the complications it involves. There are still way more pros than cons. In addition, there's a well-working support network for creative people and projects here. "All those funds and subsidies you can apply for, sometimes you get some money, other times you don't…" He's received some subsidy for his documentaries in the past from the City Hall and the Culture Office, and has recently applied for JIC creative vouchers.

And if you add the excellent living conditions, Emanuele's opinion is pretty clear.
"Brno is unique. It's a city of young people, with a large number of foreigners, so it has an international atmosphere. Everybody knows everybody, and when you take a walk downtown you meet a lot of friends. Interesting architecture, lots of cultural events, and a city of very well-behaved dogs who are literally everywhere… A countless number of events for family life, long paid parental leave… Simply put, Brno has it all."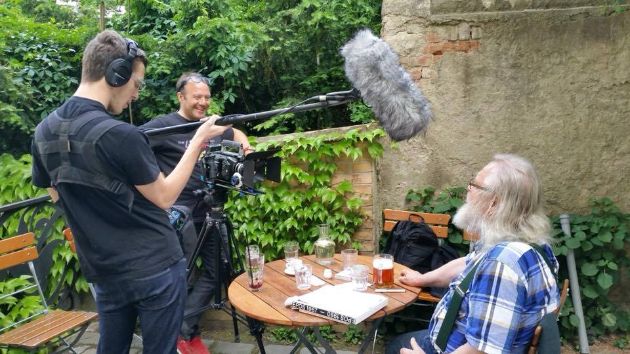 He'd very much like the Czech rules for accepting foreigners to change, so the Czech society could open up more. "We need people, so why not foreigners?" He'd like to see Brno become the centre of the film-making industry, a new Barrandov (a neighbourhood in Prague where huge film studios are based): "Because not only Brno but also all of Moravia are amazing places full of opportunities for film-makers. And so far most of those opportunities are untapped! I know about them. It would be great if the whole world knew about them as well."
Emanuele's advice for foreigners thinking of establishing a company in #brnoregion
"Find a Czech partner and Czech colleagues; it'll be harder and more complicated without them."
Read more about the topic