Foreigners in #brnoregion: Johan Nilsson
A constant runaround – that's how Johan Nilsson described the lengthy process of establishing his company in #brnoregion. It was much more complicated than back in Sweden, where you can usually do it online with just a few clicks, and he struggled with the poor or nonexistent English skills of Czech officers and clerks. But despite all that, he still stayed. Why?
Östersund, the Swedish city of 50 thousand that Johan comes from, is well-known by fans of biathlons and speed skating which, by the way, Czech athletes are very good at. What a coincidence, huh? Nevertheless, those aren't the reasons Johan chose the Czech Republic to live and do business in. In fact, he came to see his granddad who has been living in Brno for over 20 years and who's quite a role model for him. Besides, Johan has always liked Brno, which he says is just the right size and full of excellent people, so the choice was an easy one.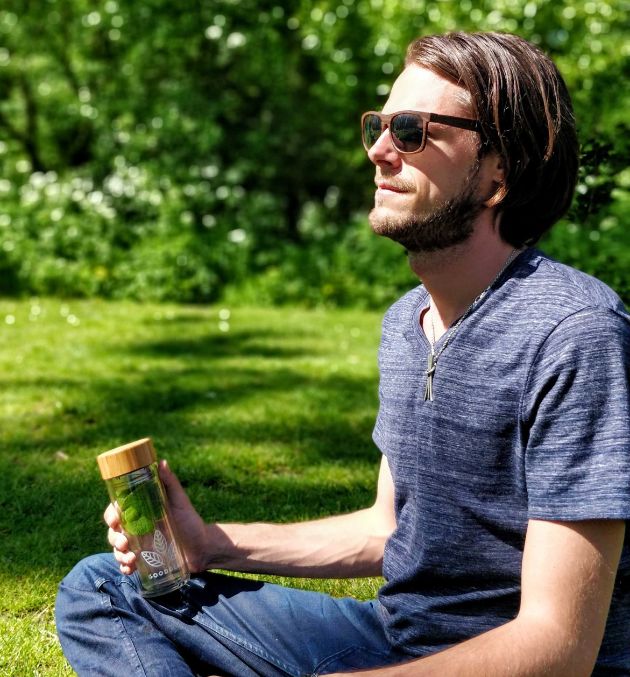 Viable Planet is a start-up researching the options of transfer and storage of solar thermal energy. Making the most of the sun as the cleanest, inexhaustible, and globally available, an eco-friendly source of energy and thermal batteries that store the energy gained from it – these are the main topics of his company.

GoodGlass is another environment-friendly company selling ecological designer bottles & aims to offer more alternatives to replace single use plastic. Their products are made of clean materials, such as bamboo, stainless steel, and glass – all materials that put as little additional burden on the environment as possible. The main idea behind GoodGlass is to reduce the world's dependency on plastic bottles and other one-time products in order to reduce waste and pollution.
Changing the world for the better
Even as a child, Johan was already passionate about doing things that change the world for the better. "I've always wanted to show people that even small things can make the world a better place. I believe in the butterfly effect: if everyone does something positive even the small things can make a difference." He founded his business not only to become successful but also to be able to positively influence people and change their way of thinking. "Usually, people think that you can either have a successful business and earn money or do good things without earning anything. I want to show that it's possible to have both. I'm not talking about social revolutions here; I just want us to be less selfish. I'd like to make use of our best knowledge to make our future better."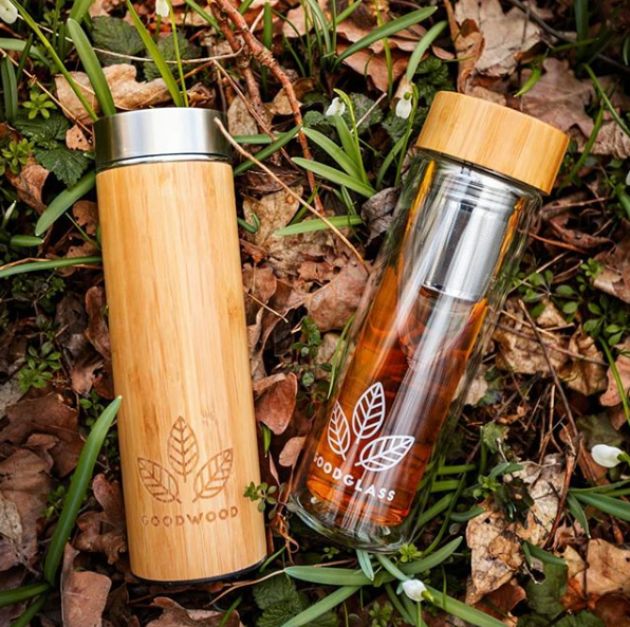 From one officer to another and back again
When establishing a company here, the biggest problem for Johan was Czech bureaucracy. "The officers kept sending on a constant runaround, from this office to that one, over and over again, which was just insane. In Sweden, you can establish a company online, just like a bank account; here, you need much more time for it and it's too complicated."

On the other hand, Johan appreciates local taxes that are much lower than in Sweden and the more pleasant weather in this part of Europe as well. "Sweden is a great country, especially when you have a family and need to feel safe. However, the north of the country where I come from is really cold. There's a very long winter and it's dark. So for me Moravia is a true paradise in comparison."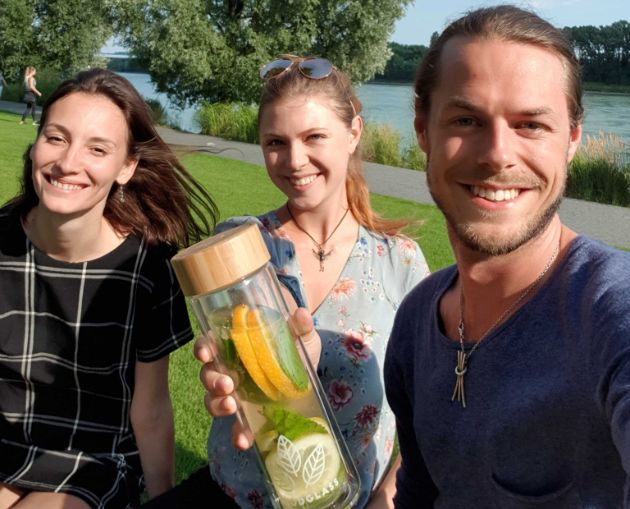 He established his first company, Viable Planet, with the aim of helping the planet through innovative use of solar energy. However, the lengthy development and research have been taking most of the company's time, so the final outcome is still far away. "And I wanted to learn and develop in other parts of business as well; I love branding and marketing, the psychology of sales… Working on the idea of a product is one thing, and the ability to sell it is another, so I was wondering what to do when Viable Planet was only in the development and research phase. So I came up with GoodGlass, which is doing very well and is being appreciated by many for its mission."

Johan speaks highly of JIC and its support for Viable Planet. On the other hand, he recognizes the downside that JIC focuses mainly on Czech clients, or at least Czech-speaking clients. "I know that me not speaking Czech well is only my problem. JIC does a lot of interesting things, events, and programs, and it's frustrating that my weak Czech keeps me from taking advantage of them. I wish there were more programs in English at JIC, and at the same time that I could find more time to learn Czech…"
Johan's advice for foreigners thinking about establishing a company in #brnoregion
"Let me tell you about this shortcut called the Brno Expat Centre. Whether you want to do business or look for a job in #brnoregion, contact them. They'll give you advice, help you with everything and recommend translators and English-speaking doctors – simply everything."
Another thing Johan wanted to share is the Facebook group Brno startups & entrepreneurs. "One of the most helpful things for an entrepreneur that many forget is to share their ideas and obstacles and talk to like-minded people who have either gone through or are going through something similar. When I moved to Brno I felt this was missing here – it felt like everyone was working on their own thing without cooperating. So me and some other foreign entrepreneurs created this Facebook group. It's not as active today as it was back then, but it's still a great central place to connect with local entrepreneurs, get feedback and find out about local startup-related events. Check it out."
Read more about the topic
22. April 2022
Brno hospitals receive over 820,000 EUR for their Covid-19 research
Brno University Hospital and St. Anne's University Hospital have won a grant for several projects dealing in the research of covid-19. They are searching for preconditions for serious symptoms, the role of immunity in myocardium damage, and diagnostics of superinfections for ventilated patients.