Foreigners in #brnoregion: Oleksandr Didyk
He came to Brno from Ukraine 20 years ago, and despite his university degree, his career here started with a shovel and a spade. He quickly worked his way up from there, though, and is now the owner of a successful construction company. He returns to the Ukraine regularly to visit his parents, but he says his beloved Brno will remain his home forever.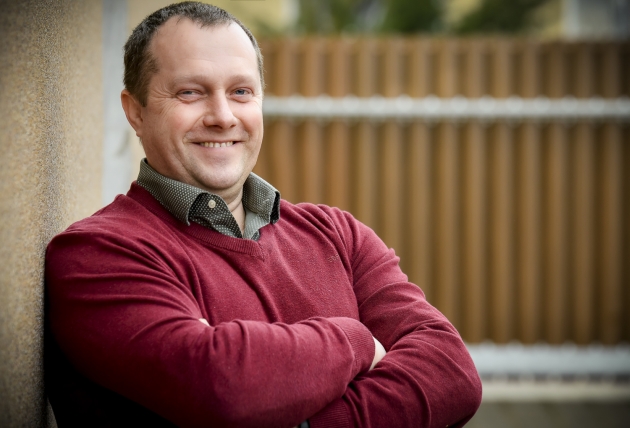 Photo: Marek Olbrzymek
Oleksandr comes from Krasilov, Ukraine. He studied at the pedagogical faculty to become a PE teacher, and spent some time teaching after graduating. His daughter's birth in 1998, however, quickly made it clear that a meager teaching salary would not be enough, so Oleksandr decided to try his luck abroad. He first visited Brno in 2000, and instead of teaching he grabbed a shovel as an unskilled labourer, as that was the only job that the language barrier allowed him to get.
Baptism by economic crisis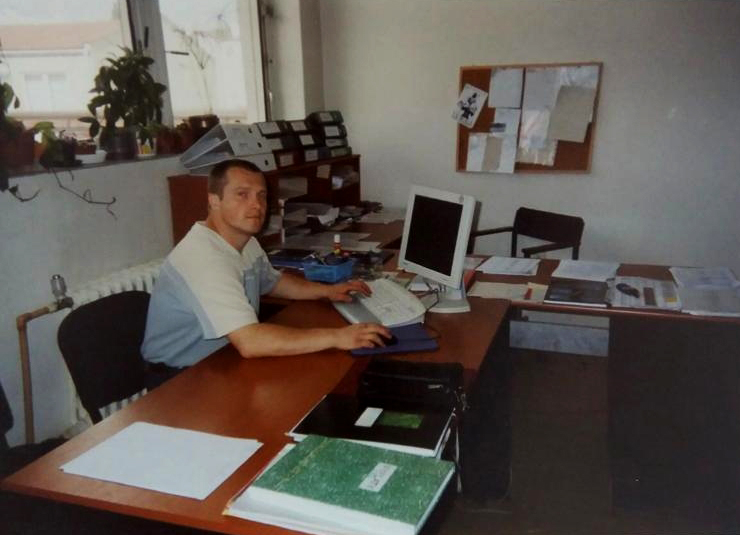 He continued spending 3 months working in the Czech Republic and then one month home with his family in the Ukraine. Five years later, he finally managed to get a working visa. "I was missing my family so much, and we managed to go on separated like this until 2004. Then we agreed we needed to stay together, so my wife and daughter moved to Brno."

Originally working as an unskilled labourer, Oleksandr worked his way up from that position. Only two years later, he became a building site manager, and soon after that even an executive director in a Brno-based construction company. "I worked for the company for 11 years and I learned a lot there. I was in charge of about 150 employees, supervising the jobs and learning to work with people." At that point, establishing his own company felt like the next logical step. The odds were stacked against him, though—this was right in the aftermath of the economic crisis. "I had to start from scratch, opening the office in our apartment and gradually buying an old computer, printer, and additional equipment." First, only his two brothers worked for him, and only later – after the company started doing well – could he afford to hire more employees.
Oleksandr Didyk named his construction company Vistav after his daughter Vita, and the name means "Vita is building" in Czech. Vistav s.r.o. mainly contracts with larger companies, but also takes on jobs as a developer for family houses. Today it has over a hundred employees, with seven of them working as support in the office. Every month, his people work on around 50 construction sites in Brno and its surroundings.
The biggest problem: Ukrainian authorities
Oleksandr says he's never come across any typical Czech problem when doing business, and he doesn't see any problem with the Czech authorities either; this may be because the main trouble is with the Ukrainian authorities. Most of his employees are Ukrainians, all of which require work permits. He has around 50 permanent employees, and roughly 70 that come and go. "The fastest solution is to get a three-month visa, as work permits are almost impossible to get. Spots on the waiting lists at Ukrainian visa bureaus are reserved two years in advance. If I wanted to get a permit, there's no way I can do anything about it; unless I pay someone to move me up in line." According to Oleksandr, the Czech authorities do an excellent job. "You just come, submit what you need, and they handle it. Sure, I sometimes come across a person who doesn't like Ukrainians and is arrogant, but they still provide me with what the law requires."
The key to success is to know your job well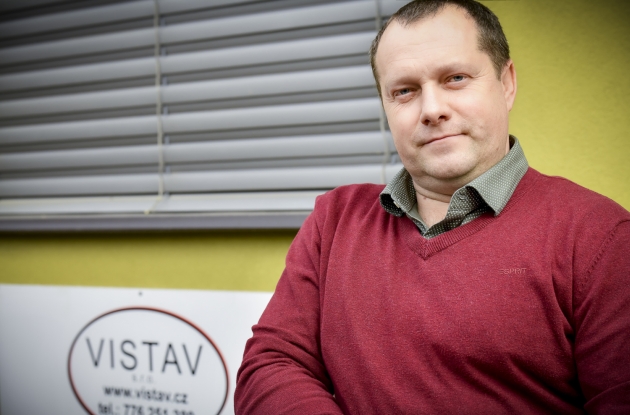 Photo: Marek Olbrzymek
Oleksandr has never taken advantage of support for new businessmen or asked for it as a natural person. "I arrived here, wanting to get citizenship, and I felt it was completely unreasonable to ask for help with that from the Czech authorities. I took loans to buy what I needed, leased the cars, and gradually paid it all off in instalments. I decided to go for bank loans rather than to beg the authorities because I believe it was the right thing to do."

When asked what helped him achieve this success in business, Oleksandr says without hesitating that you simply have to know your discipline well. "Starting as an unskilled labourer, I've gained a lot of experience which I put to use every single day when concluding contracts and working on price quotes. When you know your job, you know exactly what can be built and how quickly, and that's just essential."
I'd drive to Brno in my Zhiguli all over again
Two years ago, Oleksandr completed his distance university studies in Ukraine with a degree in civil engineering. Does he ever regret not being a teacher? "There was this teacher who kept coming to Brno to work during the summer vacation. In just three months here he earned as much as in nine months of teaching at home. Honestly, I'm glad I no longer teach and help my fellow countrymen to live better lives instead; just like 21 years ago when I arrived driving my blue Zhiguli."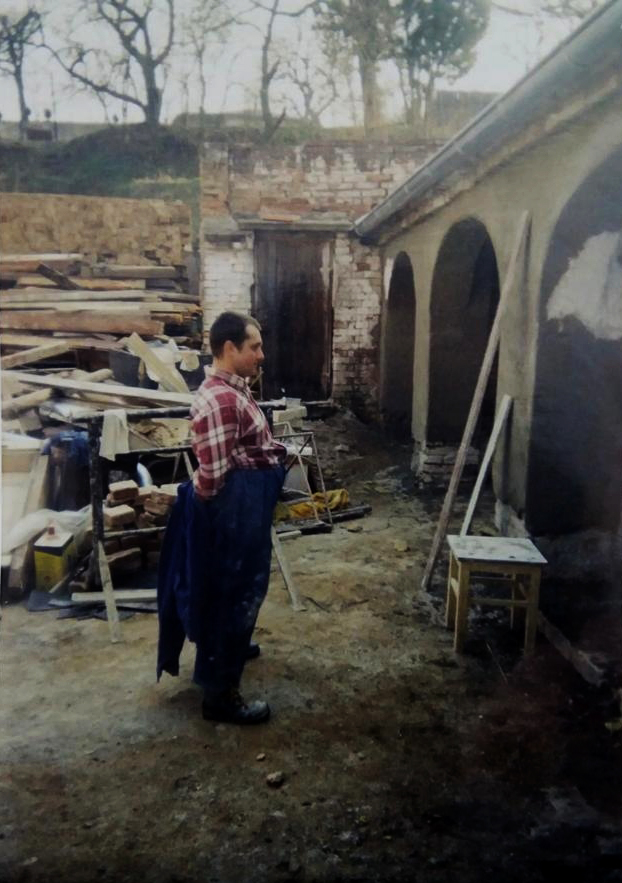 If he had it to do all over again, he says he'd absolutely make the trip. And he'd take the same path toward his own company, as he's never regretted his steps. "The two friends that arrived with me didn't last more than three months here. Now they're in Portugal with their own companies, as well. In terms of paperwork, their lives may be a bit simpler, as the local authorities don't worry as much about visas. In terms of the growth of the company as well as the profits, though, it's much better here in the Czech Republic." And that's another reason why he considers Brno his home, planning to stay here forever.
Oleksandr's advice for the foreigners considering establishing a company in #brnoregion
"Get to know your discipline as best as possible. Learn a bit of theory, but it's the experience that matters most. You don't need to be educated in the discipline—just find someone who'll show you the ropes. Get employed for such a person and simply ask if you can watch them do their job. For at least a month or two. I had some experience with manual work, and that's what helped me the most."
Read more about the topic
22. April 2022
Brno hospitals receive over 820,000 EUR for their Covid-19 research
Brno University Hospital and St. Anne's University Hospital have won a grant for several projects dealing in the research of covid-19. They are searching for preconditions for serious symptoms, the role of immunity in myocardium damage, and diagnostics of superinfections for ventilated patients.