Foreigners in #brnoregion: Vincent van Scherpenseel
If the Dutch and Czech authorities ever competed to see in which country it was faster to establish a company, the Dutch would beat the Czechs by a mile. Nevertheless, in other categories, such as enjoying leisure time or having a beer with friends after work, Czechia would take home the gold. At least that's how Vincent van Scherpenseel from ContentKing sees it.
Vincent van Scherpenseel comes from the Netherlands, where he was already doing business. Together with his colleagues, he realized what a problem it was for digital marketers to keep track of all the changes happening on their company's or clients' websites and react in a timely manner, so they came up with the idea of ContentKing.


And when they were looking for developers, they found most of them among the freelancers from the Czech Republic. And especially in Brno, which is a centre of education where every fifth person is a student, so the local universities are an excellent source for educated talent. From there it was just a matter of time before Vincent moved his company to that source.
Vincent's company ContentKing is a cloud service providing real-time SEO auditing and monitoring to improve the visibility of websites in search engine results. It's the only solution on the market to continuously monitor and keep track of changes, as well as notify stakeholders of content changes and issues before they can damage a website's visibility.
Bureaucracy and Czenglish
Establishing the company in the Czech Republic was much more complicated in terms of bureaucracy than in the Netherlands, where all you need is to pay a quick visit to a notary. Also, he says it'd help if more Czech officers spoke English: "You can't get by without a good Czech translator here. On top of that, all the paperwork you need to sign is in Czech only."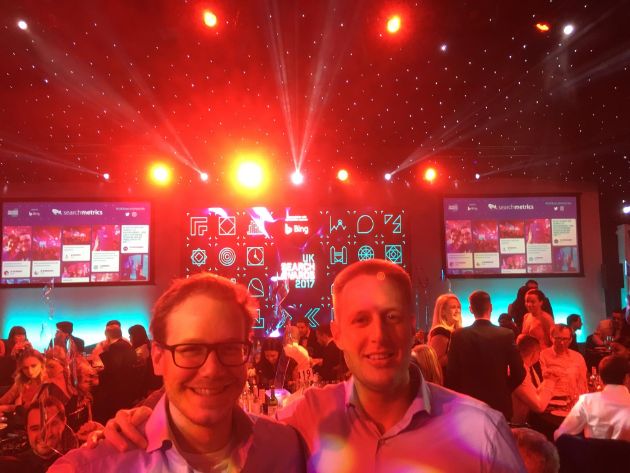 As for doing actual business, things are much easier thanks to the fact that the Czech Republic is a member of the European Union, so even if you're not an expert on law, you can be sure that you won't come across any exotic or hard-to-understand bylaws. And in a lot of ways the Czech legal system is similar to or even the same as the one used in the Netherlands or in any other European country.
Life in the Czech Republic? Just relax!
Vincent is enchanted by the Czech lifestyle. "In comparison with the Dutch, you enjoy your leisure time a lot more. A beer with friends after work, various trips on weekends – we don't do that in our country. People simply work all day and then go home. That's different here: you spend weekends at your summer houses, make trips, relax in wellness centres… Your lifestyle is more easy-going." Also, Vincent mentions efficiency, which is a big thing in the Netherlands where everybody tries not to waste a single minute. "Every single aspect of your life is automated there; you buy your veggies already chopped up, ready to be placed in the pan so you don't lost time cutting them! Here, everything is much more laid back."
The power of personal meetings
The pleasant lifestyle isn't the only reason Vincent and his company stay in Brno, though. "I believe in the power of face-to-face communication. Even though our team here is small, I think it's important to keep it together. Doing business over Skype and actually spending time with people are two different things. And I want to meet with my colleagues."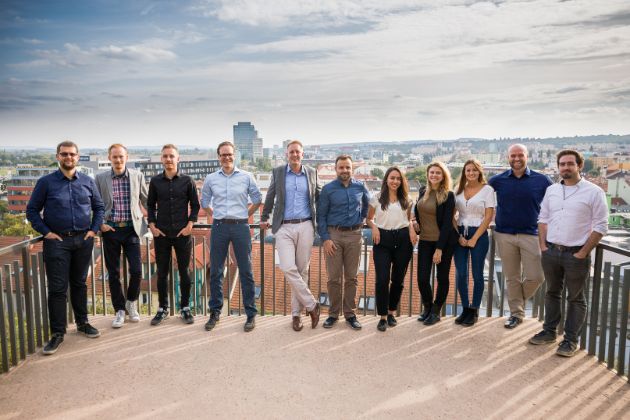 ContentKing is a small company with a global reach. "We have excellent people and an international atmosphere here, and we deal in very interesting things. Our customers come literally from all over the world, and it's exciting to build something this big with a team this small. It brings a lot of challenges in terms of technology and we need to be extremely flexible, but at the same time we can't deny how fun it all is."
Vincent's advice for foreigners thinking of establishing a company in #brnoregion
Get a really good translator.

Everything will take longer than you think, so be prepared for that. Establishing a company in the Czech Republic requires a lot of personal, physical presence, which will be quite an unpleasant surprise especially for people from countries where you can do the same thing online or over the phone.

Remember that the situation on the job market has changed a lot lately. "There's huge competition between companies now, so it's difficult to get enough people. At least speaking of the IT industry, which is what I do," says Vincent.
Read more about the topic
22. April 2022
Brno hospitals receive over 820,000 EUR for their Covid-19 research
Brno University Hospital and St. Anne's University Hospital have won a grant for several projects dealing in the research of covid-19. They are searching for preconditions for serious symptoms, the role of immunity in myocardium damage, and diagnostics of superinfections for ventilated patients.