Masaryk University celebrates 100 years
Masaryk University, the largest university in Moravia, was established in January 1919, just months after the establishment of independent Czechoslovakia, and it is now celebrating 100 years.

Already in 1891, Tomáš Garrigue Masaryk (who later became the first president of Czechoslovakia) had begun speaking about founding the first Moravian university, though the first university in Brno, with its four faculties of law, medicine, biology, and faculty of arts, had to wait 20 more years before being established on January 28, 1919. Just like all the other Czech universities, Masaryk University has experienced its highs and lows.
Today, however, it boasts nine faculties, two institutes and other sites of its own, and even operates its own research station in Antarctica. In addition to lawyers, doctors, biologists, and philosophers, among its students are future teachers, economists, IT specialists, and sociologists as well as athletes.
Of course, the list of programs you can study there is much longer.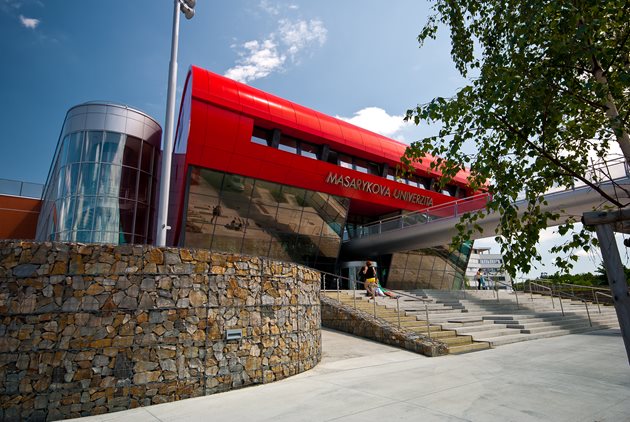 Masaryk University is mainly about people
Even though it is precisely 100 years since the establishment on January 28, 2019, the festive ceremony – at which Golden Medals will be presented to major personalities – will mark only the beginning of the celebrations.
"As part of the program, at various events held in March, May as well as June, a number of other awards will be presented as a thank-you by the university to its employees, students, graduates, and other people related to its history," said Hana Svatoňová, vice-rector for external relations.
On the anniversary night, the opera "Cunning Little Vixen" will be performed in the Brno National Theatre. Its author, Leoš Janáček, was the first honorary doctor at the Masaryk University and the author of its first fanfare.
A new visual, a sculpture, and special wine
For its 100th birthday, the university gave itself a new visual style as a present, and from Česká pošta (Czech Postal Service) it will receive a special postage stamp. At Žerotínovo náměstí (Žerotín Square), in front of the rector's office, a new sculpture is planned to be installed which will be created for this 100th anniversary. The artistic competition will be only opened at the occasion of the celebrations, but we are already looking forward to this new piece of art for the public space of #brnoregion.

At every celebration, people raise their glasses for a toast, and that's why the university had wine produced especially for this event. Cuvée MUNI 100 sparkling wine will be served as a welcome drink at festive university events. "We wanted to present the close connection between Masaryk University and South Moravia," says Zdeněk Čížek, director of the Accommodation and Catering Services MUNI.
Joyful Majáles, an exhibition, a science party, and a festival
For its anniversary, Masaryk University has prepared a number of events. And even the annual events will be all about celebrations, such as its traditional student festival, Majáles.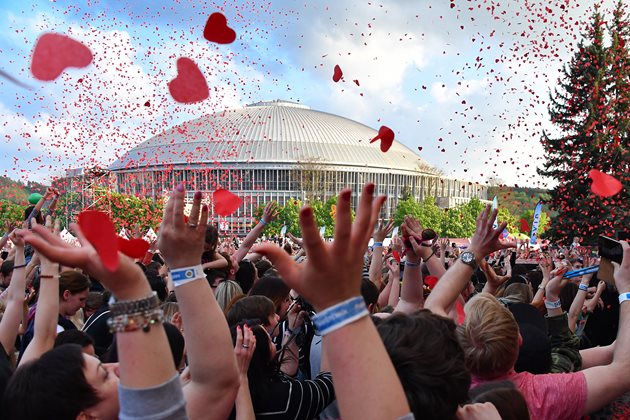 And the university has much more up its sleeve:
Would you like to see researchers act on stage? Then come to Science Slam MUNI 100. On March 5, scientists will have to explain their research to the audience in a non-scientific and entertaining way.
From May to September, visit Moravská galerie (Moravian Gallery) to see an exhibition on the history of Masaryk University.
100 years of Masaryk University, that's 100 years of Czech science as well. That's why the Science Party featuring discussions, experiments, stand-up scientist-comedians, and a fiery show will take place on May 11.
In May, at the MUNIFE100 film festival, avid film fans will have an opportunity to watch films with varying degrees of connection to Masaryk University.
The celebrations will culminate at the Festival MUNI 100 which will be held on June 15 at Pavilion A at the Brno Exhibition Grounds. A great opportunity to get familiar with the activities of individual sections of the university, taste traditional Czech cuisine in a retro cafeteria, and enjoy music and more entertainment.
And the main thing! The MUNI is going to hold the biggest meeting of the Masaryk University graduates ever. Let's see how many graduates arrive!
Read more about the topic