Needles don't fly
What do hot-air balloons and your jeans have in common? And what's the relation between physical laws and the Civil Aviation Authority? Why can't needles fly? And why is constructing hot-air balloons much harder than the romantic job it seems to be?
You may be one of those who think designing hot-air balloons is as romantic as operating space crafts or running a chocolate factory – the kinds of things you can imagine yourself doing with a loved one on Valentine's Day. Slow down, though! Production of chocolate is limited by an insane number of sanitary requirements while designing hot-air balloons is governed by two authorities – physical laws and the Civil Aviation Authority. And what do these two have in common? Simple – they are both virtually impossible to bypass.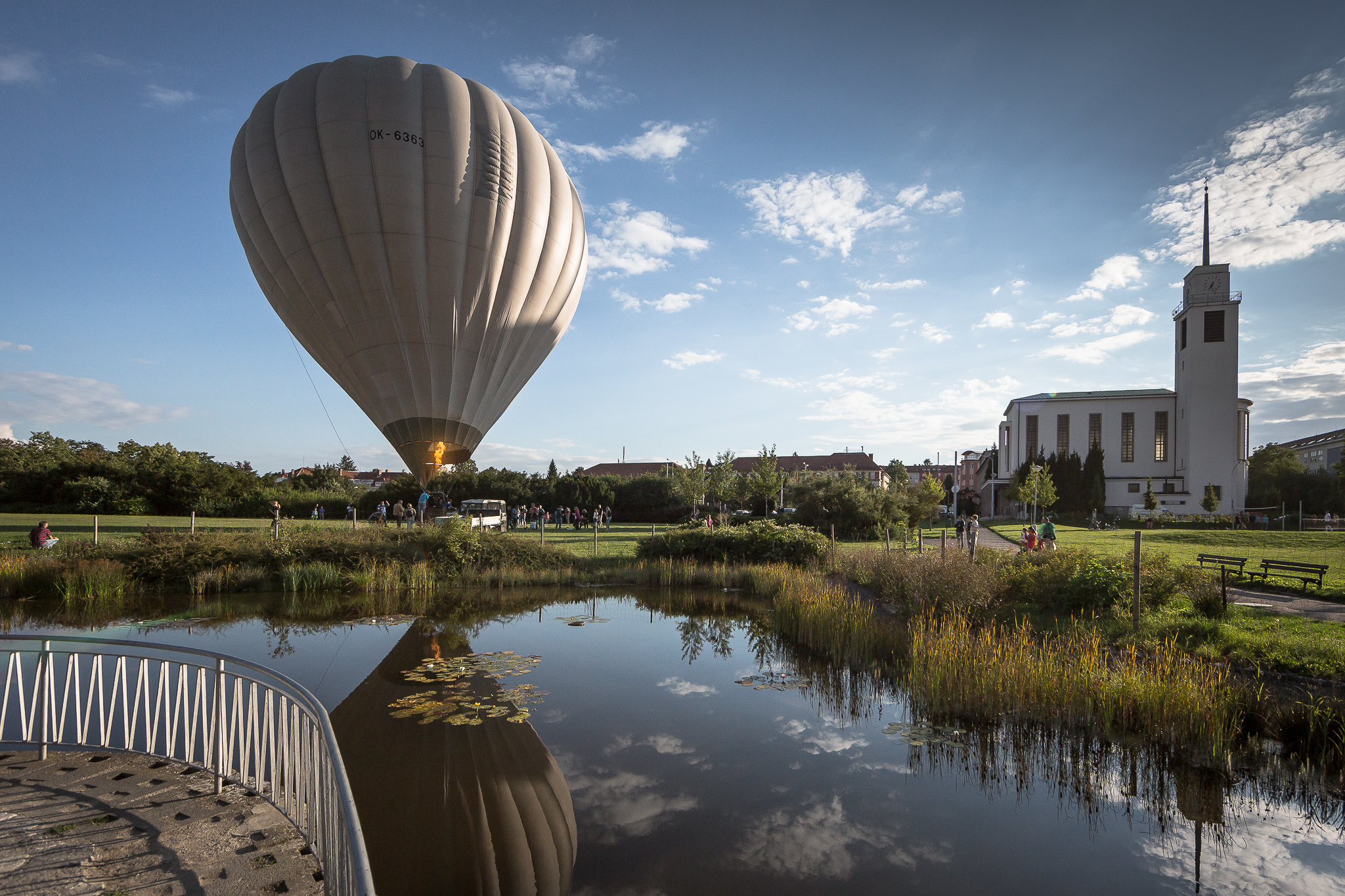 A hot-air balloon is a type of aircraft lighter than air and was the first craft to take man up in the air. It consists of an envelope (the textile part filled with hot air), a gondola for the crew, a burner to warm up the air in the envelope, and a fuel tank (propane or a mixture of propane and butane). Hot-air balloon flying started in June 5, 1783, when the Montgolfier brothers, with a sheep, a duck, and a rooster on board, all lifted off the ground in Annonay, France. By returning alive, they proved that the atmosphere didn't contain poisonous gases like people thought, making it possible for people to finally fly.
A true paradise for hot-air balloons
#brnoregion is a kind of Promised Land for hot-air balloons, which you can see for yourself every summer; weather permitting, you can enjoy watching balloons floating in the sky almost every day. Why is that? Well, hot-air balloon flying in Brno started in the 1970s, with the establishment of Aviatik Club, a group of balloon-flying enthusiasts led by Aleš Kubíček. In 1983, following a series of attempts and failures, they finally succeeded in constructing the very first Czech hot-air balloon. This was no easy feat, not only due to a fatal lack of basically any materials, which turned the construction into one big improvisation that put even the proverbial Czech skilfulness to the test, but also due to the totalitarian regime in what used to be Czechoslovakia. In several cases, people from Eastern Europe had emigrated to the West by a hot-air balloon, which is why the manufacturing of balloons was strictly controlled. Taking today's freedom for granted, we can't even imagine what the local balloon pioneers had to go through before they could pump it up for the first time. These days, if you want to get your own balloon, you no longer have to stitch up your grandma's bed sheets and spend your nights weaving a wicker gondola with your friends. Just call the Kubíček family!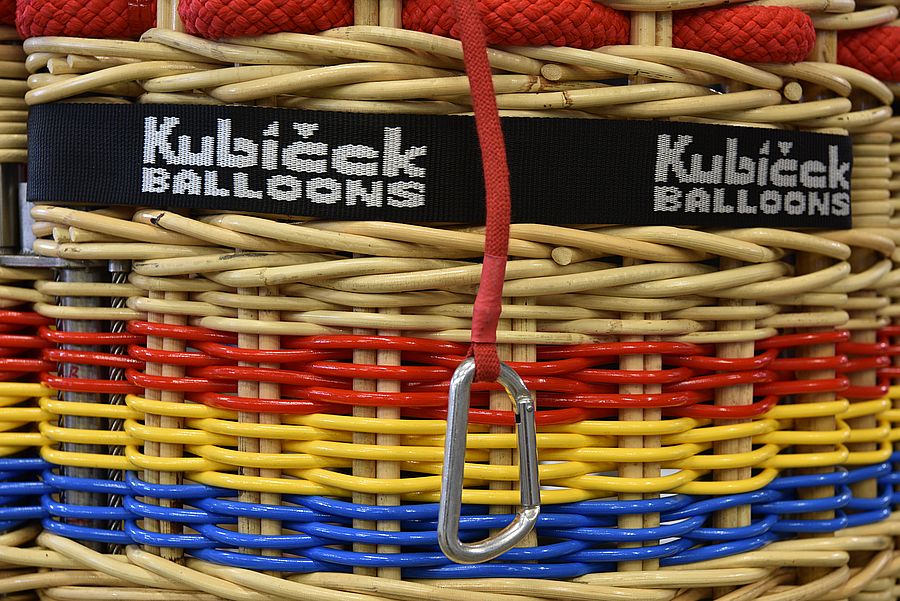 Kubicek Balloons is the second largest company producing hot-air balloons and airships in the world. Based in Brno, it exports its products to countries on every continent, and is the biggest European exporter to the USA as well. Established in 1991 by Aleš Kubíček, designer of the first Czech modern hot-air balloon, today it has over 50 employees who produce around 100 balloons every year. In addition to standard envelopes for balloons, it manufactures its own gondolas and burners, and even develops and manufactures balloons of special shapes, such as a 38-metre flying bear, St. Gallen cathedral or a testicle-shaped balloon manufactured for a British campaign against testicular cancer. The balloons are made of a unique, extremely strong polyester fabric made by its sister company, Textil Kubíček based in Černá Hora near Brno. Another sister company named Balónový Zámek (Balloon Chateau) provides pilot training for clients.
How to do it
What should you expect after deciding to get your own hot-air balloon? First, you need to meet with the representatives of the company's sales department to clarify what balloon you need, how you'd like it to look, how many people it should carry, how often you'd fly, and other important details. If you want a balloon of an unusual shape, just remember that the laws of physics outweigh customer wishes. Some shapes will never rise whereas others are impossible to control. Narrow elongated shapes, such as a bottle, are the worst; the narrower the balloon is, the faster it warms up and cools down, i.e. it rises and falls quickly and needs to be controlled by a very experienced pilot. And a needle-shaped balloon won't fly even if controlled by the Montgolfier brothers themselves.
Once you've clarified everything, including the price and deadlines, the company will prepare a visualization for you to see what your balloon is going to look like.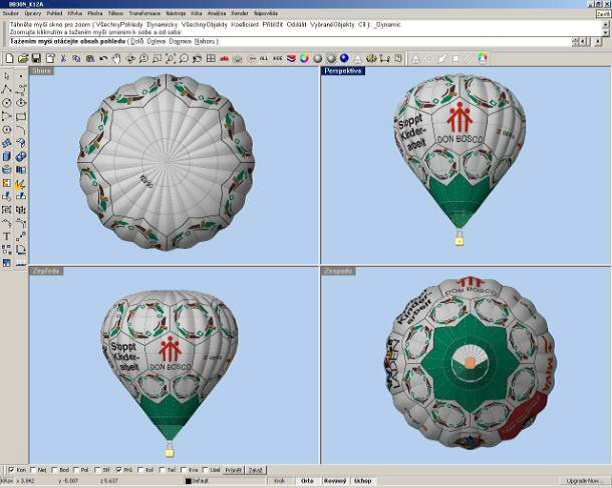 And then it's time to actually produce the balloon. The sales representative meets with the workers from the sewing room, the locksmith's shop and the gondola-makers and with the person responsible for the technical part of production who, using special software, prepares references for the cutting machine to cut the fabric. Then, the seamstresses start to sew up the balloon or, more precisely, the part of the balloon called the envelope, using special French felled seam, which is used on the outer side of your jeans legs as well. Then, load cables are inserted, the lower non-flammable part of the balloon is added and the top – also called the crown – containing the release valve is completed.

In the meantime, the metal structure for the gondola is welded in a different workshop. Once finished, it is manually filled with rattan. Another essential part of the balloon are the burners; typically, there are two, but their number depends on its size – the bigger the balloon, the more burner units needed.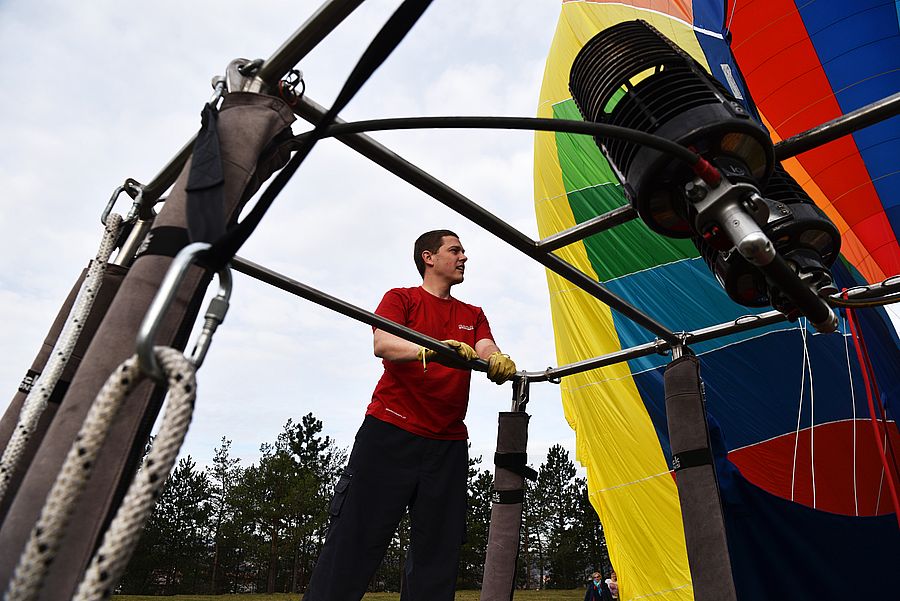 Once every part has been finished, the balloon needs to be assembled and tested. Each new envelope needs to be inflated, tests are conducted with special-shaped balloons to see if they rise, and all the valves, burners and every single part are tested as well. Only then is the balloon passed on to its owner.
Up in the air!
Jules Verne had his characters spend an amazing five weeks in a balloon and expressed pretty much everything people associate with hot-air balloons – freedom, great experiences, traveling beyond the known horizons… In #brnoregion, we know that flying in a hot-air balloon is one thing while constructing hot-air balloons is something totally different – hard work for very skilful professionals. Nevertheless, it still remains a beautiful and romantic job.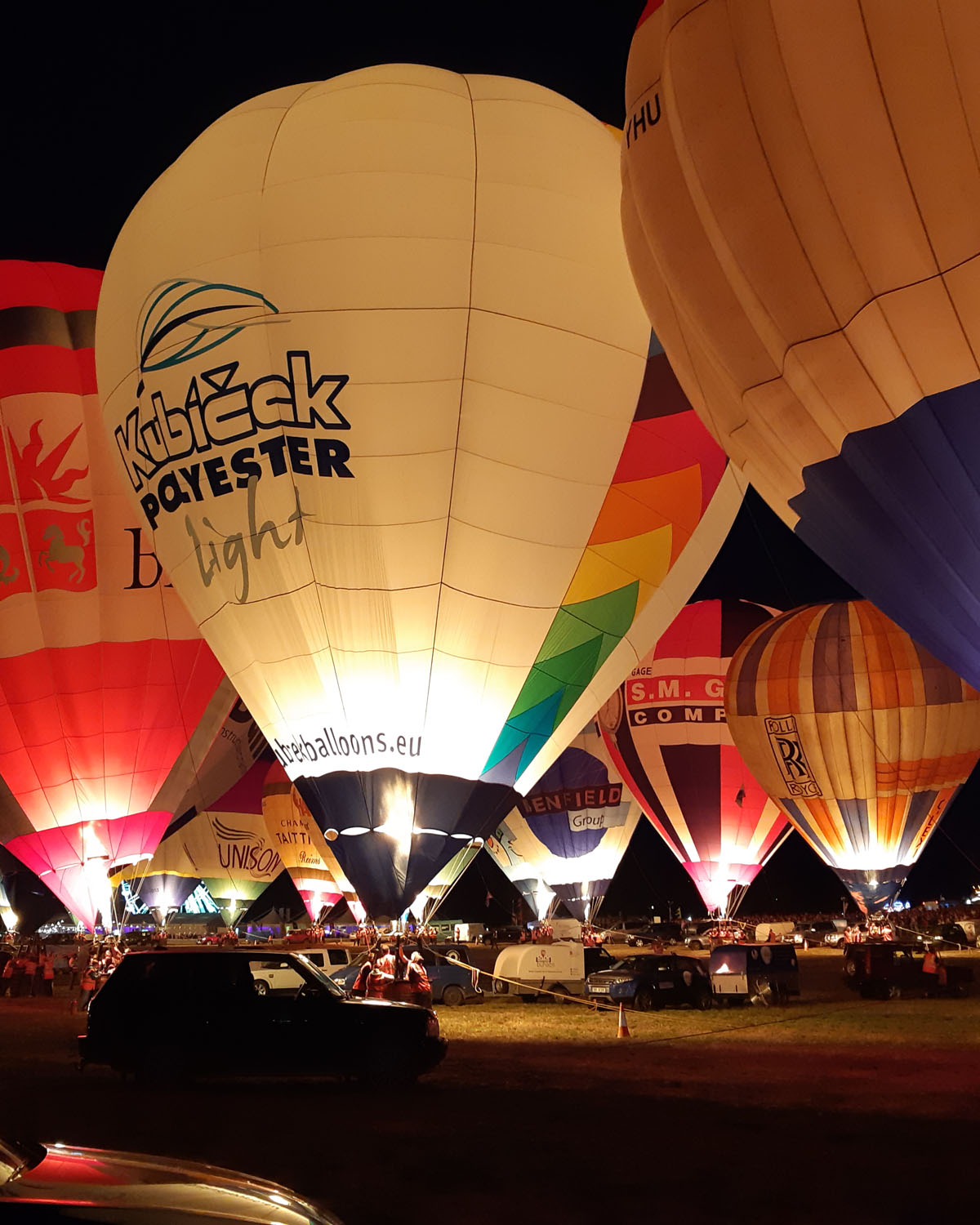 Hot-air balloons are about sky, wind, fire, and land, you know. They made it possible for us to fulfil one of the greatest dreams of mankind – to fly like birds. And the story of Kubicek Balloons more than anything else shows that it takes only one or two men to positively influence the life of an entire region. It's thanks to the handful of Aviatik enthusiasts from the 1980s that #brnoregion today boasts the second largest and the most modern factory producing hot-air balloons in the world.

Some numbers:
Approximately 1 million CZK (EUR 39,000) – the average cost of a hot-air balloon.
100+ balloons are produced in the Kubicek Balloons factory every year.
Over 1,500 – number of balloons produced by Kubicek Balloons in its 30+ years of existence.
Approximately 3 weeks – how long it takes to sew the balloon envelope.
Approximately 2 weeks – how long it takes to manufacture a gondola for 4 passengers.
Read more about the topic
22. April 2022
Brno hospitals receive over 820,000 EUR for their Covid-19 research
Brno University Hospital and St. Anne's University Hospital have won a grant for several projects dealing in the research of covid-19. They are searching for preconditions for serious symptoms, the role of immunity in myocardium damage, and diagnostics of superinfections for ventilated patients.