Velvet Innovation Conference spearheads discussion on sustainable business
The second Velvet Innovation Conference brought business leaders, European and local policymakers, and innovation fans together to network and inspire one another. The two keynote presentations addressed various strategies for the sustainable development of global businesses to courage local companies in their sustainable visions.
Sustainability as a key element of companies' visions
In his keynote address, Fredrick Royan presented current and future trends connected to sustainability derived from Frost & Sullivan data. They surveyed 600 companies in three key regions: the Nordics, Benelux, and the UK and Ireland. It looked at how they perceive sustainability, what challenges they face, and what motivates them to take action to help sustainability.
For 64% of the companies surveyed, sustainability is part of their strategic vision and management approach.
75% of manufacturing companies have sustainability embedded in their strategic vision.
Architecture and engineering segments have a slight lead over the construction segment in sustainability.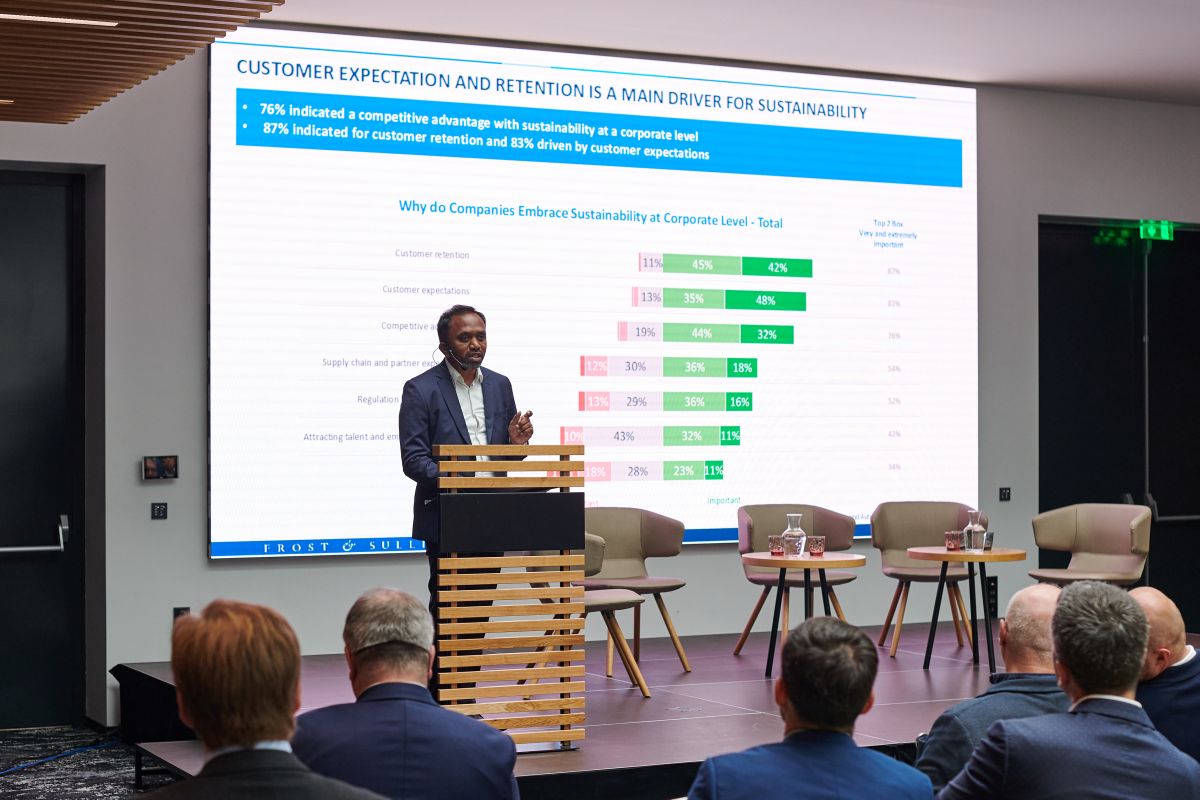 Download the presentation with the results of the Frost & Sullivan study
The main driver of sustainability in companies is customers and their needs. See what else emerged from the Frost & Sullivan study, the results presented at the Velvet Innovation conference by Frederick Royan, Vice President of Sustainability and Circular Economy.

How to plan a sustainability strategy?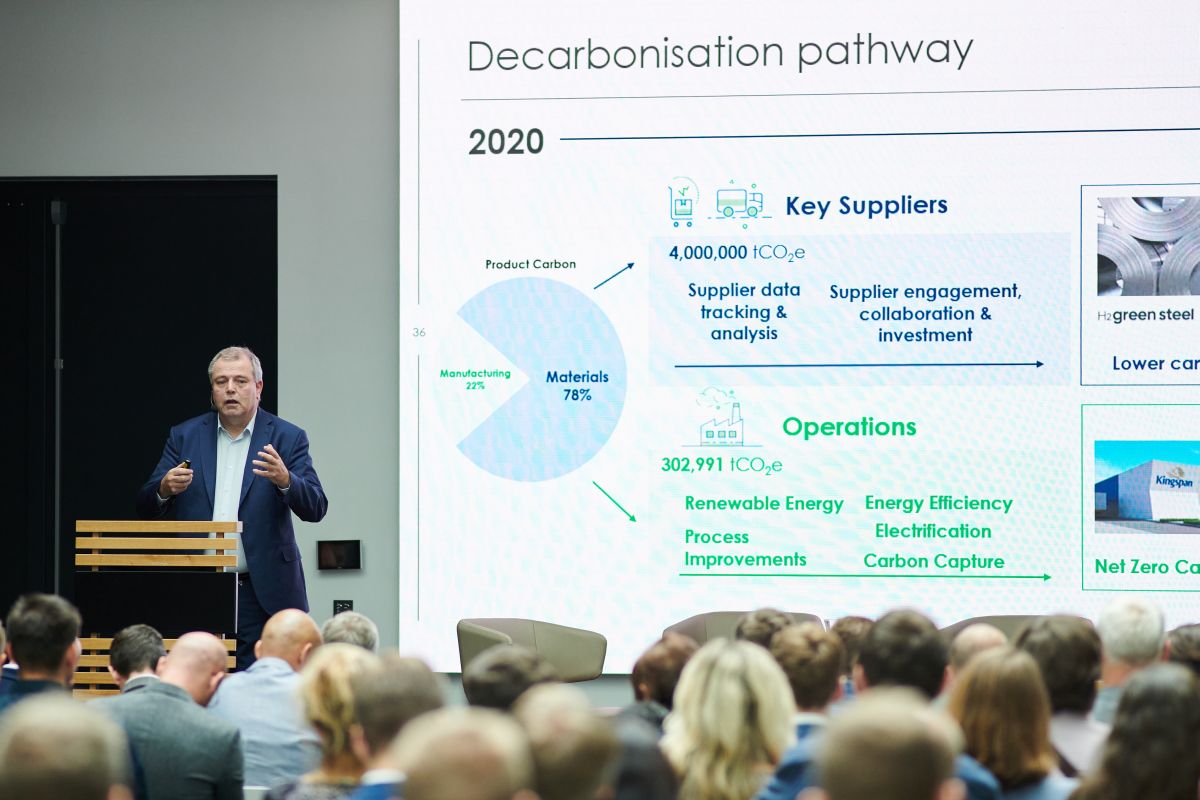 Mike Stenson from Kingspan, the second guest keynote speaker, showcased the specific ways a large company dealing in building materials can push sustainability efforts forward. According to Kingspan company vision, they are on a 2030 Carbon Pathway to lower the carbon footprint of all business production units and individual products. Here are some of his recommendations for companies aiming to become more sustainable.
Measure energy usage and make a plan to reduce it. (This may need investment.)pective.
Treat waste as a resource for reuse either in an existing business or as a new business or product.
Measure the level of CO2 emissions, internally and externally, and plan to reduce and use to market the lower embodied carbon solutions.
Drive from the top and don't stay still from an innovation pers
Read more about the topic
23. January 2023
Robots, made in #brnoregion: ACAM, master of automation for industrial corporations
Automation and robotization aren't just "nice-to-have" trendy things; for production companies, both are "must-haves", at least when it comes to their routine activities. Numerous impressive solutions have entered the market recently, and many of them are "Made in #brnoregion". Learn more about them in this series of articles!
27. January 2022
Brno Space Cluster draws prestigious space projects to #brnoregion
The space industry isn't an invisible phenomenon taking place high up above our heads. In fact, we use many of its products every day, sometimes without even realizing it. #brnoregion is the centre of the Czech space industry which, despite its young age, has been making some big waves. And that's one of the reasons why the Brno Space Cluster was recently established.