4 centres of excellence – 4 reasons to be proud
Some people know the word of "excellence" only from the diplomatic protocol, since expressions like "Your Excellency" abound there. If this word existed only in the sense of an honorary title, then four places in our region would have been packed by high officials, members of royal families and church hierarchs....
...which wouldn't probably be bad at all, but nevertheless this excellent word has another meaning which suits us more in Brno. European centres of excellence are large research centres, centres of theoretical and applied research which have supraregional and often transnational overlap. Very simply put – they do cutting-edge science there.
Not only do they research and spend a lot of money on technology and materials, but they also have high-quality results that are comparable to those of similar high-end centres in Europe.
The reconstruction, building, and equipment of these centres associated with a particular research project were significantly co-financed from the Operational Program Research and Development for Innovation.
CEITEC
Brno has many things to be proud of and one of them is certainly the Central European Institute of Technology (CEITEC), a European research centre concentrating on life science, advanced materials and nanotechnology. It was founded by a group of Brno universities (Masaryk University, Brno University of Technology, Mendel University in Brno and University of Veterinary and Pharmaceutical Sciences Brno) and research institutions (Institute of Physics of Materials at the Czech Academy of Sciences and Veterinary research institute) and supported by the South Moravian Region and Brno-City.
It conducts research in nanotechnology and microtechnology, advanced ceramics, polymers, metals and composites, proteins, nucleic acids and their complexes in order to improve basic functions and life processes at molecular and cellular levels, genomics and proteomics of plant systems focused on understanding evolutionary plant strategies, molecular medicine, brain and human mind research, and molecular veterinary medicine.
CEITEC has six partner institutions, seven research areas, 59 research groups and offers access to 12 shared laboratories covering an area of ​​25,000 square metres. Perhaps most importantly, there are currently four CEITEC holders of the prestigious ERC grant.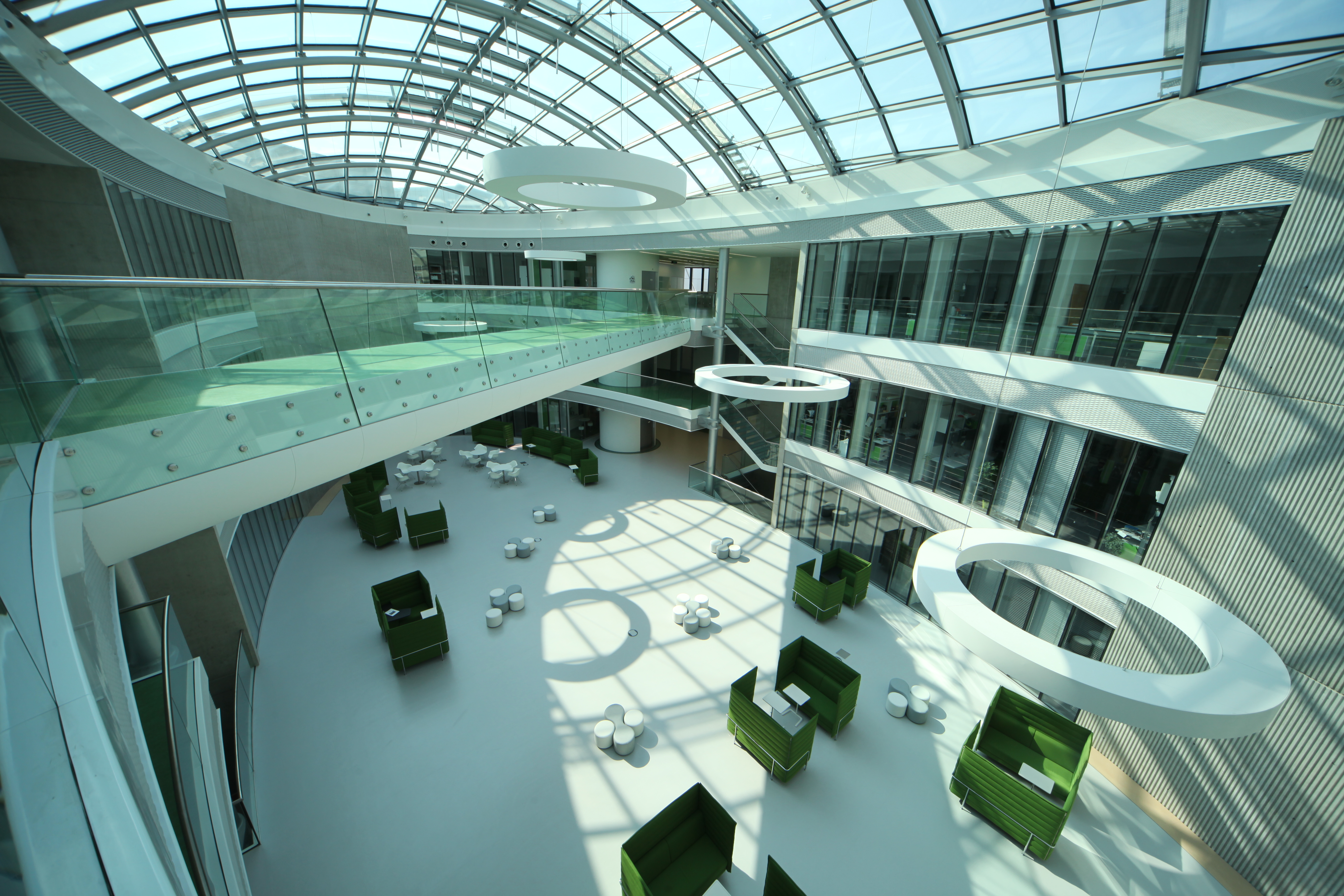 ERC GRANT is a highly prestigious and very generous grant awarded by the European Research Council (ERC), an equivalent of the Champions League in science. Evaluators from 75 panels decide in several rounds on awarding the grants; they do not care about the research fields, but about their principal investigators: they must be exceptional, very original and highly professional. Beneficiaries will receive five years of support worth 1.5 million to 2.5 million euros, ensuring their independence, freedom of research and five-year financial stability.
FNUSA-ICRC
International Clinical Research Centre of St. Anne's University Hospital Brno is a new generation science and research centre focusing on finding new methods, technologies and medicaments for efficient prevention, timely diagnostics and advanced treatment of cardiovascular and neurological diseases such as heart failure, coronary syndromes, hypertension, cardiac arrhythmias, sleep apnoea, cerebrovascular accident or dementia and Alzheimer´s disease.

The Centre cooperates with many international and Czech academic institutions (e.g. Mayo Clinic, University College London, University of Minnesota, Czech Academy of Sciences, Masaryk University, Brno University of Technology). Close cooperation with industry representatives, mostly pharmaceutical companies, research organizations, and medical technology manufacturers has greatly accelerated the transfer of research results into practice. At present, there are approximately 350 experts in 17 international science teams working in the centre.
IT4Innovations
The Brno Research Centre of Information Technology is part of the IT4Innovations Centre of Excellence which aims to build a national centre of excellence in the field of information technology. The project involves five institutions - the Brno University of Technology, the Technical University of Ostrava, the University of Ostrava, the Silesian University in Opava and the Institute of Geonics of the Czech Academy of Sciences. A part of the project is, among other things, an extremely powerful supercomputer in Ostrava which ranks among the 100 most powerful supercomputers in the world.

The Brno part of the project, in charge of the Faculty of Information Technology of the University of Technology, actively participates in solving the project by conducting two research programs: "Detection and presentation of information from multimedia data" and "Safe and reliable architecture, networks and protocols". The main goal of BUD FIT in solving the project is to strengthen cooperation with the industrial sector.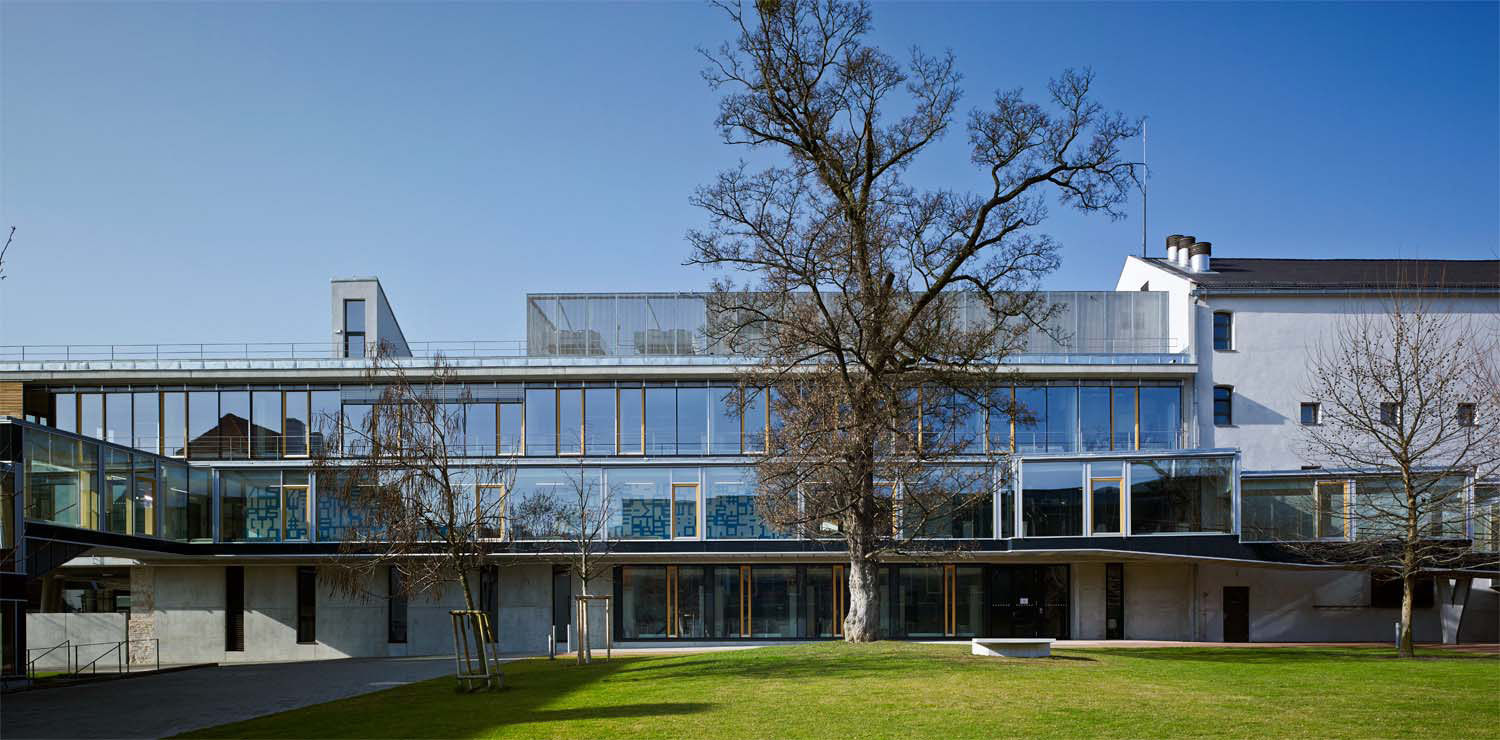 CzechGlobe
The Global Change Research Institute is one of two scientific institutes of the Centre for Global Change Research of the Czech Academy of Sciences which studies the ongoing global change and its impact on the atmosphere, biosphere and human society using state-of-the-art techniques and instrumentation.
Research in the centre focuses mainly on climatic analysis and modelling, the carbon cycle and the impacts of changing conditions on production and the biodiversity of ecosystems, and the impact on society´s development and behaviour.
By the global change we mean a wide range of biophysical, ecosystem and socio-economic changes that alter the working of the Earth as a planetary scale system (climate change, landscape and ocean productivity, air chemistry, ecosystems). The result is a change in Earth´s ability to support life. Global change is not a matter of faith, but a question of scientific knowledge, therefore it can be proven in many ways - imbalances in the Earth´s energy balance, increase in greenhouse gas concentrations, ocean temperature increase, decline in biodiversity, etc. All these parameters can be quantified mathematically.
We have the centres – and what now?
Recently, the question has arisen whether research centres in the Czech Republic haven't proliferated too much. Not only politicians, but also scientists themselves are concerned. One thing is to finance the construction and equipment of such centres, but to run these workplaces for a long time is a different kettle of fish. And that´s the crux of the matter: the fight for sustainability begins.
Can scientists from individual centres keep the quality of research at the necessary level? Will the outcome of their research be of interest to the commercial sphere? And can we find a sufficient number of educated people with a passion for science, and for work in these temples of science?
Four Brno Centres of excellence have all the prerequisites for answering these and many other questions with a resounding yes. In addition, Brno has a strong potential for retaining existing research and development in the form of talents studying at local universities. So, if the political representation does not change our course in the near future, Brno will also be perceived as a metropolis of research and development in the future, as a place where creative people discover new and fresh things that change our environment and the world for the better.
Read more about the topic
25. July 2023
Electron microscopy in action: Brno teams are developing energy-efficient chips
Exploring new materials for chip production and enabling their analysis directly in the production environment – these are the tasks of two scientific teams from #brnoregion – from Thermo Fisher Scientific and Brno University of Technology. Electron microscopes play a key role in their efforts. Thanks to them, as part of the three-year
European ALL2GaN project
, we can look forward to a solution that has enormous potential to save energy and thus mitigate the climate crisis by reducing CO2 emissions. Indeed, the gallium nitride chips being developed will be used in a wide range of applications including telecommunications and e-mobility.