LANIK: a family business of global significance
Material for the foundry industry? It isn't hard to imagine a more attractive business than this. Yet it's often the inconspicuous companies with no distinctive marketing that the innovative businesses in #brnoregion relies on. And LANIK is one of those, as it's been carefully developing its own technologies in Boskovice for over 30 years.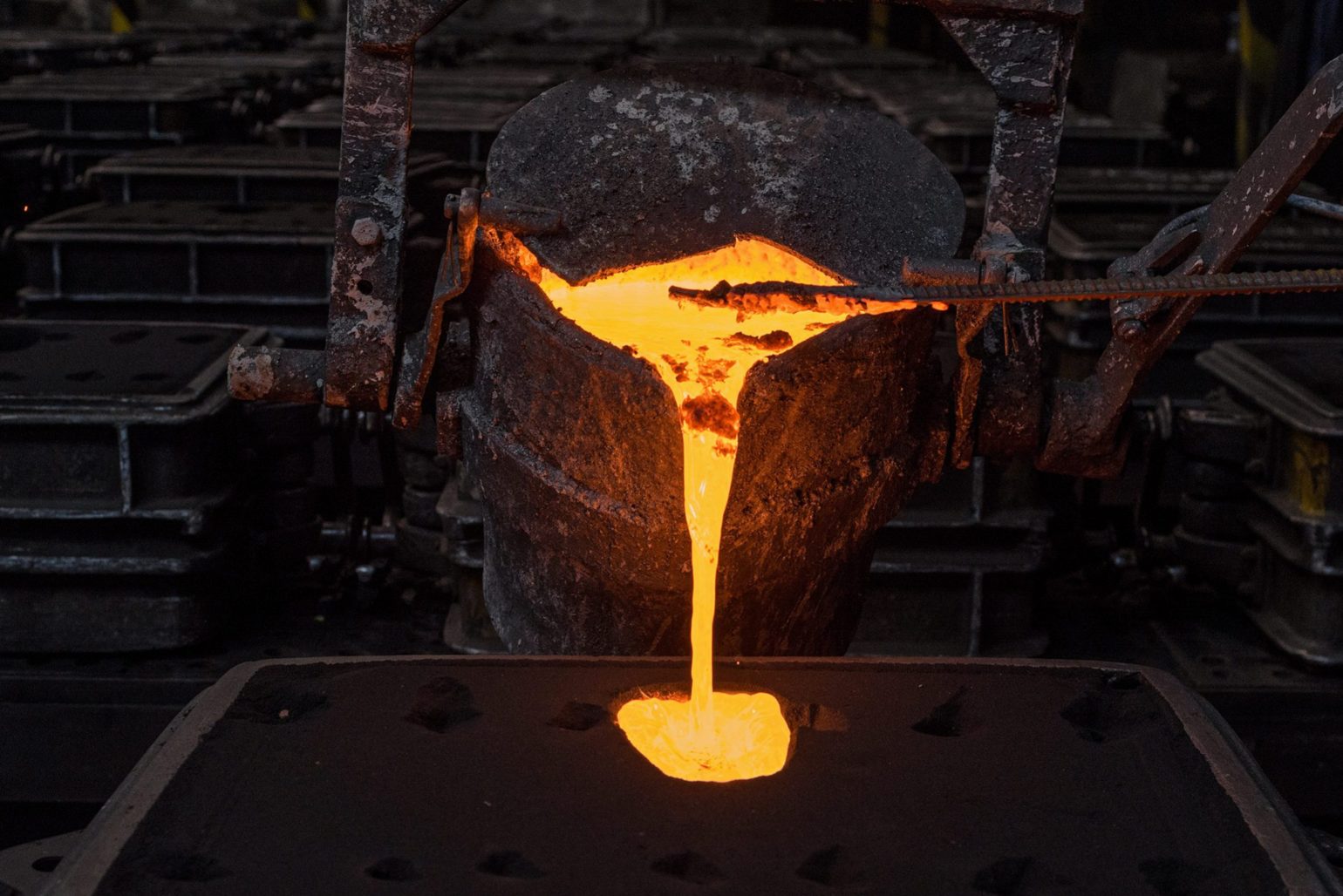 The Velvet Revolution in 1989 introduced a free market to what was then Czechoslovakia and was followed by years of slightly confused euphoria. New laws and regulations had to be created and passed, while new private owners were gradually taking control of previously state-owned companies. Lots of courageous people tried their luck and started their own businesses. And it was these fresh, small businesses that grew to become the backbone of the Czech economy. Today, around 60-80% of people here are employees in small and mid-sized companies. While it may seem that small companies are being crushed by multinational corporations, in truth the segment of small and mid-sized companies continues to grow every year.
#brnoregion as a hub for the ceramics industry
Almost no one knew what a spin-off company or technology transfer was in 1991. Unique scientific research turned out to be an essential commodity, though, and those capable of making any use of it could finally enjoy the new freedom in business as well. The history of LANIK is a story of such a spinoff, long before the word carried any real meaning.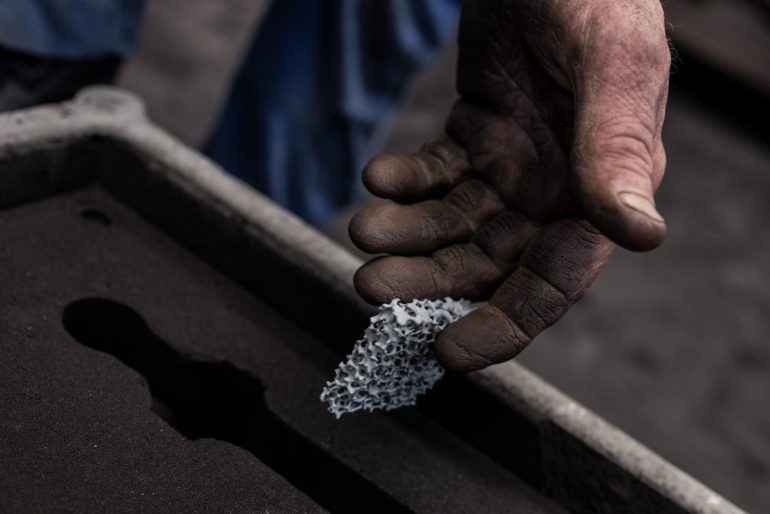 When the development department of Moravské keramické závody (Moravian Ceramics) was taken over by the Ceramics Research Institute, its employees were assigned to develop ceramic materials to be used in manufacturing, mainly in glassworks and steelworks. The entire northern part of the South Moravian Region used to be a major centre of industrial ceramics, reaching from Rájec-Jestřebí all the way to Velké Opatovice. After the Velvet Revolution, however, the Institute was shut down and its technology experts dispersed all over the region. Some of them returned to Moravian Ceramics, today's SEEIF Ceramic, others established a branch of the American company Pyrotek, and some joined a completely new company, LANIK.

When someone mentions "a company that started out in a garage", you probably think of Apple or Microsoft. But a garage needed to properly research materials needs to be bigger than a typical American garage—much bigger. To this end, Igor Láník Sr. established LANIK s.r.o. directly in a car repair shop in Boskovice and the former communist youth facility provided ample room for a proper workshop and an office. The company continued to grow from there and in 1997 was able to afford its own burn-out furnace. Later, the company rented an entire production hall until they purchased it, rebuilt it, and made it their headquarters, where they still reside to this day. Thirty years after its creation, LANIK is still owned by the same family, with Igor Láník Jr. as its CEO. It has since built a production hall in an industrial area on the outskirts of Boskovice and in 2020 added a new administrative building. The company employs around 180 people from the surrounding area.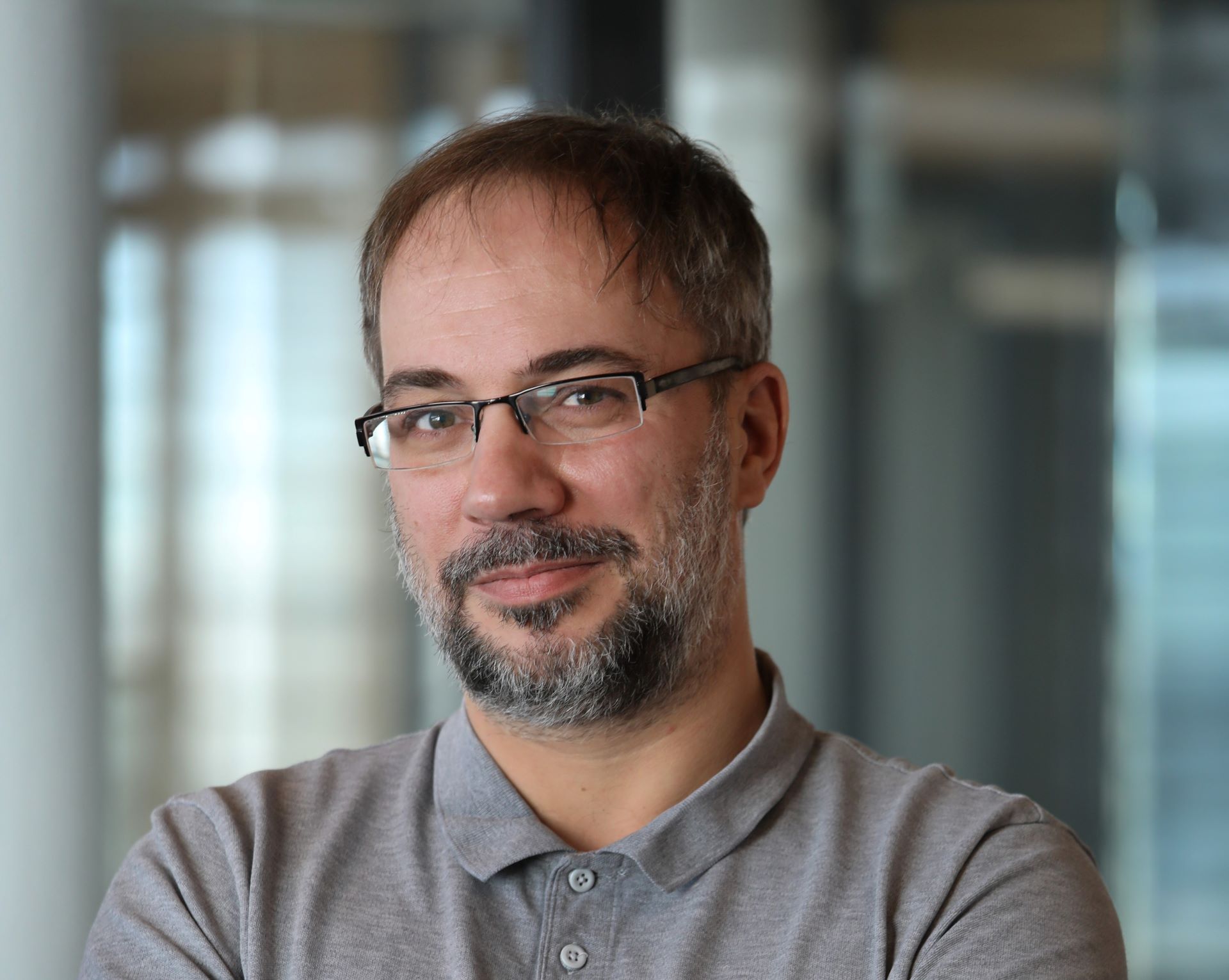 "From the very beginning, our father wanted to run a locally-operated family company that employed locals, cooperated with local contractors and built long-lasting relationships," says its LANIK CEO, Igor Láník Jr.
Speeding up development when needed
And what's so special about LANIK? Surely there are countless factories and production halls producing material like this all over the world. Yet it's the know-how gained thanks to decades spent on R&D that puts LANIK ahead of its competitors. "What we do cannot simply be bought somewhere. When you want to produce ceramic tiles, you order components for a production line, assemble them and it will work. Manufacturing ceramic filters is more complicated, as the entire technology is our own know-how that we've spent years developing and controlling, including all the operations in the preparation phase," explains Igor Láník Jr. While its competitors depend on supplies of semi-finished products, LANIK manufactures them on its own. "This way we can manufacture filters of various shapes and sizes and buy only one type of material that we cut up as needed; thanks to this we don't depend on others much, which is great." These days only about 10% of the company's products remain in the Czech Republic, with the rest getting exported all over the world.
Ceramic foam filters bearing the VUKOPOR brand are used mainly in the foundry industry as a kind of sieves for melted metals, such as aluminium, cast iron, or steel. They can be used in the petrochemical and food-processing industries as well. Thanks to its unique look and properties, designers also use these ceramic filters as an attractive surface for architectural elements and interior accessories.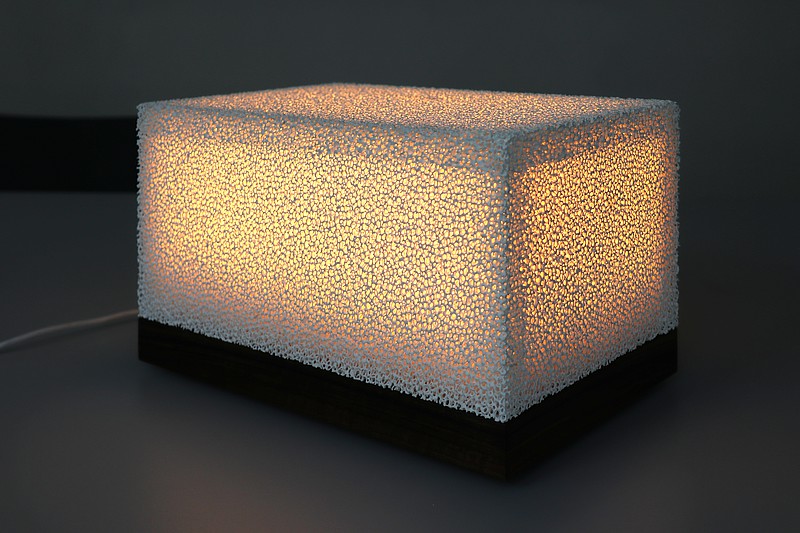 LANIK has been producing ceramic filters from the very beginning and gradually added two new areas: ceramic cups (i.e. funnels that can withstand the high temperatures of melted metals to produce casts for the aviation and power-producing industries) and precision casting. According to Igor Láník Jr., precision casting is the future of the foundry industry. And this is another reason why the company cooperates on the LaBUT project, a research lab shared by LANIK and Brno University of Technology. "We purchased equipment to prototype precision casts and lent it to the university foundry. We'd like to help redirect the foundry industry towards a more sophisticated type of production with a great added value. This industry has only been able to crawl forward, considering the cost of equipment and the time needed to amortize before next innovation arrives. We've pushed the BUT foundry forward by 20 years, and it can get 10 years ahead of the others if maintained well," he adds.
Relationships matter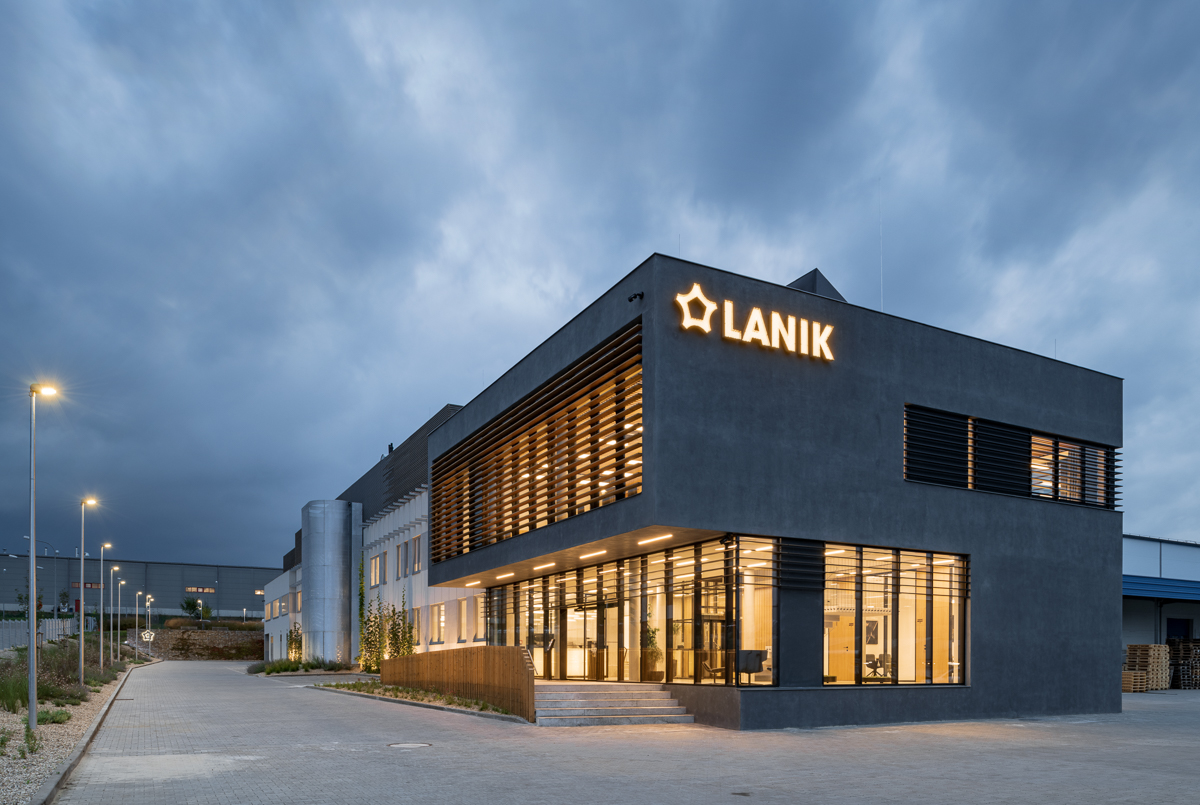 The company's development department keeps itself busy. Lately, it has discovered a technology which makes it possible to put a photocatalytic coating on a ceramic material; once exposed to UV radiation, it starts cleaning the air. "We've been doing some tests on this invention and saw that ceramics treated with this surface could be used, for example, in suspended ceilings. The material of the ceramic filter looks nice and it has some interesting acoustic properties as well, and it was used to produce the lobby in our new building," explains Igor Láník Jr. Apart from focusing on development, the company's long-term efforts to maintain personal relationships with suppliers, clients as well as employees have been paying off.

"Our employee turnover is very low, and only last year did we say goodbye to some people who had been with us since the beginning—30 years ago. We've never had conflicts with the councillors of Boskovice and they are very forthcoming. And this applies to our contractors as well, as they prefer partners they've had a good relationship with for as long as 20 years, and we always manage to strike a deal," says Igor Láník Jr. on the overall position of their family business.
Around 80% of all global enterprises are owned by family companies. In the Czech Republic, though, that number is only about 20% and a family company is considered only a subcategory of small and mid-sized businesses.
Despite its growth, LANIK would like to continue maintaining these family relationships even though. Buying a ceramic furnace company from Olomouc six years ago turned LANIK into a very small holding, as the boss puts it. It still wants to keep several small family businesses, not to become a big, anonymous industry giant. "We can all be proud of pushing the company to this level and keeping it there. There's nothing difficult about building a nice house, though. What's much more difficult is to keep it nice for another 50 years. And that's why you need to take perfect care of it from the very beginning," adds Igor Láník Jr.
Read more about the topic
1. June 2023
#brnoregion launches the Dealroom ecosystem database
We have joined a network of more than 200 countries around the world mapping their tech ecosystems. The
Dealroom
platform is a live database of startups, funding rounds and investors that make up the #brnoregion ecosystem. It is a tool for both founders and investors in Brno and South Moravia. Find new business opportunities and spread the word about your company!
19. April 2023
Robots, made in #brnoregion:  BRUKER automates microbiology for personalized medicine
In our "Robots, Made in #brnoregion" series, we introduce companies developing smart solutions for automation. As the Bruker brand shows, the usefulness of automation extends far beyond manufacturing companies – it can even make processes in microbiology laboratories simpler and less susceptible to human error. And the result? A simpler process of identifying microorganisms and preparing references for diagnostics and treatment of patients.