Alcohol? No! Give me a book instead!
You may have heard that the Czechs are notorious for outdrinking any other country in the world every year. That changed last year, when we fell to 4th place, but lucky for us, beer isn't the only discipline we've mastered. There are other, let's say nobler disciplines – like bookworming. For a long time now, the Czechs have been in the global TOP 10 for number of books published. And we've got the most libraries, too.
Older generations may still recall the original of Viktor Govorkov's famous billboard, created in 1954 as part of a Soviet anti-alcohol campaign, while the younger ones are likely to know some of its humorous versions. The man in the billboard decided to live a sober life, but the Czechs pushed it further by adding "Give me a book instead!". Coincidence? No way!

According to a survey by the British weekly The Economist: World in Figures, the Czechs are some of the biggest bookworms in the world. The survey was based on the number of new titles published per one million citizens. The first is Japan, with over 10,000 new books per one million citizens. The Czech Republic, with over 1,500 new titles per one million people, placed tenth (or even sixth, depending on what you're counting). From among European nations, only the British and the Danes read more than the Czechs. But where does this love come from?
Books and libraries: true obsession
First, let's take a quick trip to the past, specifically to the Czech National Revival period in the first half of the 19th century. The process of the emancipation of our nation within the Austrian monarchy relied heavily on books (in addition to schools and theatres). The books were published in the Česká expedice publishing house and formed the basis for modern Czech publishing houses. Books and the Czech language contributed greatly to our national identity after the Velvet Revolution in 1989 as well. Newborn businesses were quick to react and soon the book market experienced a boom. And book fairs have been drawing growing attendance over the years, which is more proof of the love that Czechs have for books. For example, the 2019 Book World Prague event drew a record-breaking 50,000 visitors (compared to a book fair in Germany, which is 8 times larger, that "only" drew 100,000).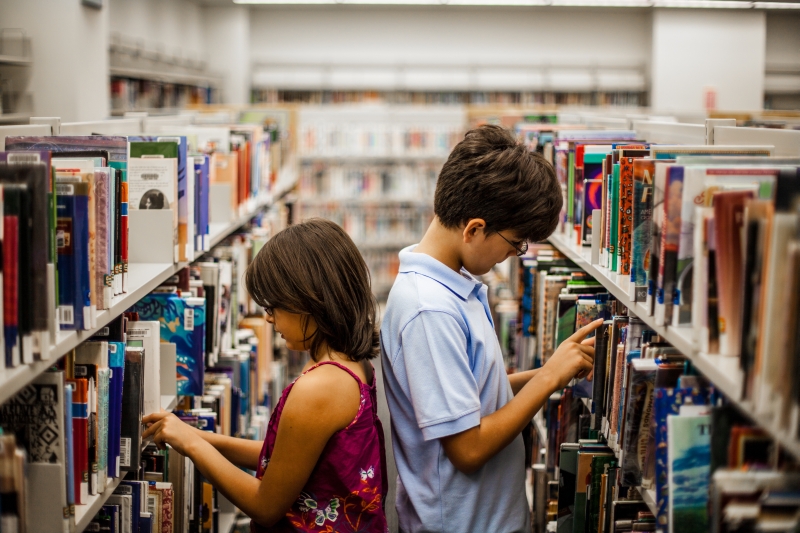 "A book is the most powerful weapon of the nation. The nation which appreciates books, appreciates its spiritual independence as well and won't lose it as long as it has its literature."
Karel Čapek
The Czech love for reading extends even beyond books – we're crazy about libraries, too! Based on the Library Act passed during the interwar period in 1919, each village or town had to establish and open a public library to make books accessible to those who couldn't afford them. According to this act, each newly-established library had to open three sections – a regular library, a room to read magazines in, and a study. Many also opened special sections for minorities. The result is one of the densest networks of libraries, with one close to each and every reader. What's also interesting is that in the interwar period there were special requirements as to the quality of the literature to educate the people, so libraries did not contain fluff reading, such as gory or detective stories or cowboy westerns. Today, fortunately, choosing what to read is entirely up to the reader.
Czech libraries in numbers
The latest data comes from 2018 when there were 5,317 libraries in this country, and – after adding the branches of central libraries as well – the total number grows to 6 thousand. There are 5.3 libraries per 10,000 inhabitants, while elsewhere in Europe that number falls to 1.3 – a 75% difference. In 2018, around 1,400,000 Czechs had a library card and in total they visited libraries around 22 million times.
Our love of books goes beyond public institutions, though. We like to keep our personal libraries packed as well, putting us 4th in the survey results. An average Czech reader has 204 books at home (whereas the British reached an average of 143 books per household placing far behind the Czechs, and an average American household contains 114 books). Turkish readers placed last, with an average of only 27 books at home.
#brnoregion obsessed with books
If you want to adopt the Czech obsession for books in #brnoregion, here are some useful tips for you. In addition to university libraries managed by the universities themselves (or individual faculties, in fact, as each has its own library) offering study materials, there are two public libraries in Brno. The Jiří Mahen Library was established following the Library Act from 1919, and you can visit both its central library downtown and one of the many branches spread all over Brno municipalities. Then there's the Moravian Library offering mainly technical literature as well as an extensive range of books in foreign languages (English, American, German, Austrian, Spanish). Interesting fact: this library in fact dates back to 1770 and became what we today consider a public library only in 1883.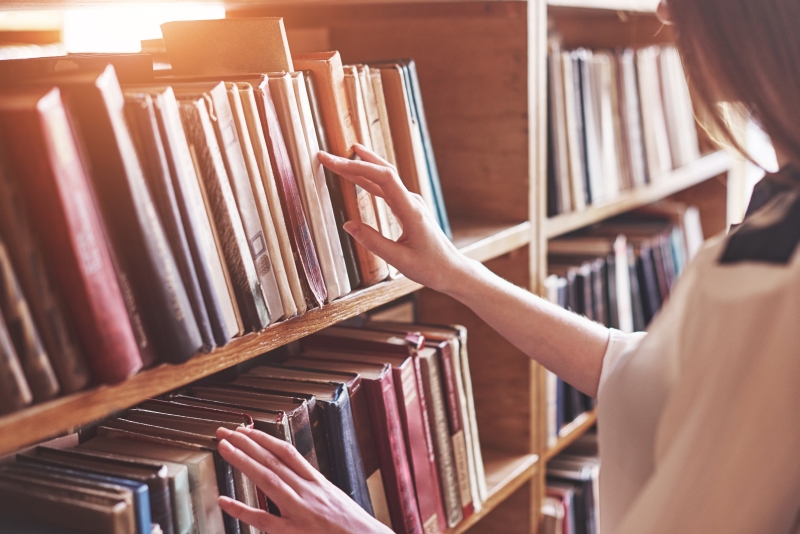 Buying books in #brnoregion
And if borrowing books isn't enough and you want to expand your personal library, there's quite a number of bookshops here to look forward to. If you don't mind supporting bookshop chains, you can find several of them downtown (Knihy Dobrovský, Kanzelsberger, and Barvič a Novotný). By the way, Barvič a Novotný was the very first Czech bookshop to open in Brno, back in 1883 when the only bookshops in town were German. And if you prefer supporting some of the small bookshops with a unique atmosphere, who are becoming endangered by online shops and chain stores, come for example to the legendary Knihkupectví Ženíšek in Alfa Passage. Also, there are dozens of second-hand bookshops offering not only hundreds of books for a few crowns but also an ideal space and sympathy for the similarly handicapped, avid readers who just love this beautiful passion which – unlike alcohol – does no harm.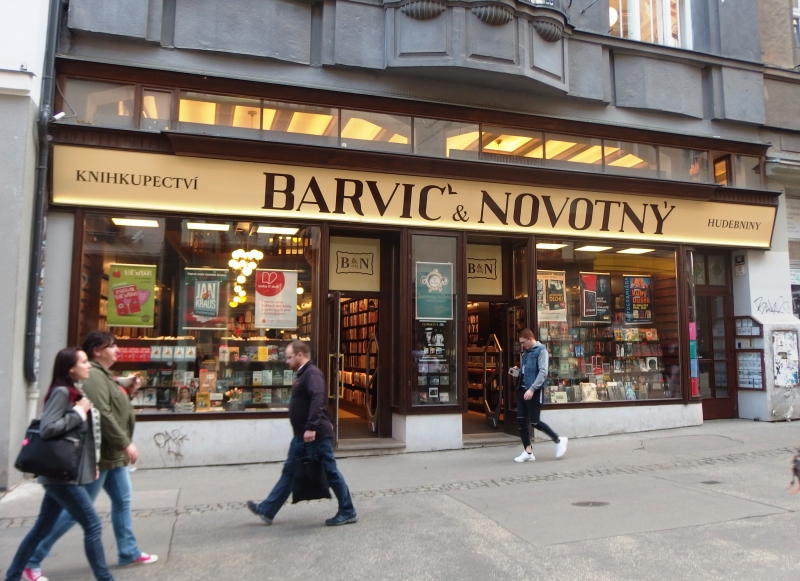 Read more about the topic
22. December 2022
What makes Christmas in #brnoregion special?
Christmas in the Czech Republic may seem the same as in lots of other countries. It's cold, the city is covered with colourful lights, a decorated Christmas tree, good food, gifts, and lots of meetups with friends and relatives. So what is so special about Czech Christmas then?
14. June 2022
New European Bauhaus: A home for smart Europe
The New European Bauhaus endeavors to merge the European Green Deal with quality design to be inclusive and accessible to everybody. The aim of this project is to show how sustainable innovations bring real, positive experiences into our everyday lives.