BioVendor
BioVendor – everything you need from laboratory diagnostics
As a student of medicine in the 1980s, Viktor Růžička, born in Moravia, emigrated and finished his studies in Germany. He returned to our country after the Velvet Revolution, however, and in 1992 established his BioVendor company in Brno, a city he had known well from his days as a student.


Development needs to be financed somehow
The idea behind the BioVendor sales company was to import foreign products for diagnostics in medicine and for natural sciences. "At the beginning, we focused mainly on specialized products from biochemistry, immunoanalysis, and similar fields, as we were afraid that we'd never be successful in the mainstream," says Růžička about its beginnings.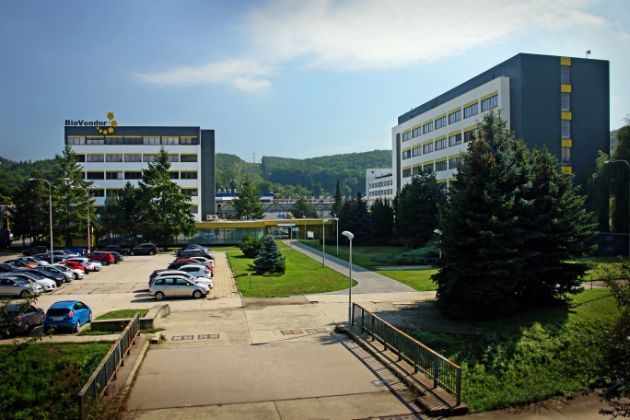 After 5 successful years, the time came for the company to develop its own products. After all, that was what Růžička wanted to do from the very beginning but couldn't for lack of a reliable source of funding. Financial support from the sales department in 1995 made it possible to create the first teams for development, production, and later for quality assurance of its own laboratory diagnostics products.
"The idea was to create a system able to develop and create assays, i.e. tests to identify the concentration of newly discovered molecules that we think could be important for science or pharmaceutical research. There weren't many companies like this here at the time," Růžička explains the main idea behind establishing the development department at BioVendor.
These days, BioVendor can provide you with any material you need for laboratory diagnostics. "I always dreamt about creating this thing called a one-stop-shop in other disciplines," says Růžička about how BioVendor gradually managed to provide products for disciplines such as pathology, molecular genetics, microbiology, bacteriology, virology, serology, immunoanalytics, and many others.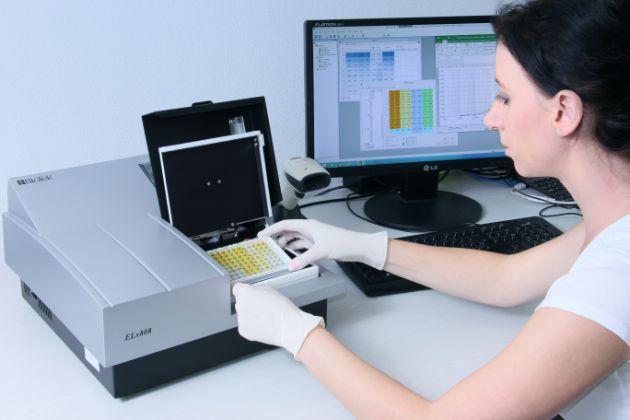 While the sales department focused mainly on importing products to the Czech Republic, the development and production department dealt predominantly in exporting its products, which it still does today.
Growth skyrockets after being acquired by Siemens
On its way, the company got lucky several times. Around 1998, BioVendor became a distributor for DPC (Diagnostic Products Cooperation) from the USA, the fifth biggest company doing immunoanalytics for identifying various hormones, tumour biomarkers, antibodies to pathogens, and drugs. BioVendor made DPC number one in immunoanalytics on the Czech market and – thanks to representing it – the company quickly grew.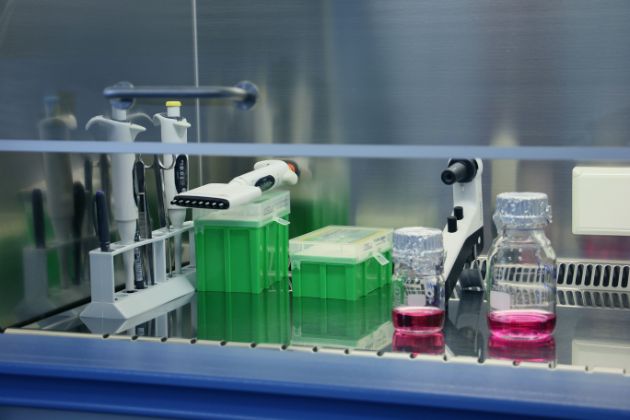 In 2006, the company was purchased by DPC Siemens. At the time, the distribution of products by DPC brought about one half of BioVendor's sales. "We were lucky to be allowed to continue representing this branch of Siemens in the Czech Republic," adds Růžička. Less than one year later, Siemens acquired Bayer Diagnostics, another big company dealing in diagnostics. BioVendor thus started to represent Bayer as well, effectively doubling its sales. Several months later, Siemens made another deal when it acquired Dade Behring, a major player focused mainly on the identification of specific proteins and drug levels. BioVendor remained the Czech distributor for this discipline as well, which turned it into the number one company selling equipment for laboratory medicine with annual sales of over a billion Czech crowns.
Patent for identification of microRNA
Another significant milestone was the purchase of a licence and intellectual property rights to generally identify microRNA, a new large group of molecules with diagnostics potential so profound that the scientists who discovered it were awarded the Nobel Prize. Coincidentally, BioVendor purchased this licence from Siemens. Today, it works hard to sell this method to clients all over the world. It's been rather slow but Růžička expects it to improve soon.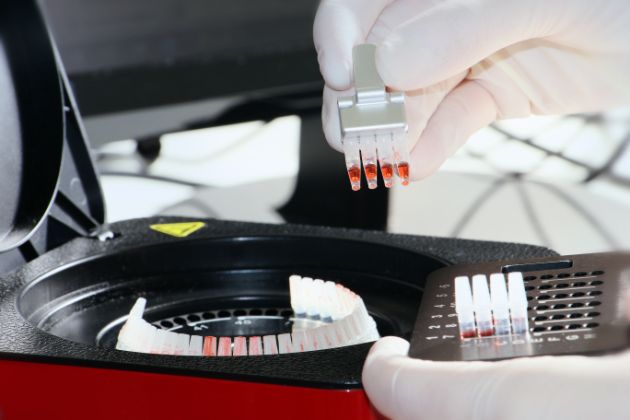 "It turned out that blood plasma contains thousands of microRNAs that play a role similar to protein analytes and markers. This increases the already huge number of analytically-relevant molecules that are signs of a disease," says Růžička on the significance of newly-discovered molecules that may indicate an attack of a malignant growth on the organism and may help reveal endometriosis or Down syndrome in a foetus. The truth is, however, that there are thousands and perhaps even millions of potential more applications for this knowledge.
Happy beginnings without any challenges
When asked about any difficulties, Růžička only smiles and says: "I consider the beginnings of doing business happy times without any challenges. I really do."

The challenges have been coming only in recent years. Czech hospitals have been integrated into regional holdings while elsewhere in the world laboratories have been consolidated. Also, the laboratories started buying each other, so their number has been decreasing and their power has been increasing, which effectively puts pressure on prices. According to Růžička, a period of margin erosion began and continues today. "Market consolidation can only be overcome by bigger volumes of work," he adds.

Also, the legislation has become more and more complicated in recent years, which is another problem which, among other things, makes it harder to collect blood samples. This makes researchers less eager to measure new parameters of new patient groups, which Růžička considers unexpected: "I used to think that these activities would only increase in number."
Developers need an awful lot of patience
Today, the BioVendor group consists of several companies, one of them being TestLine Clinical Diagnostics dealing in the development and production of kits to identify antibodies to pathogens. For several years now, TestLine has been working on a system to identify tens to even hundreds of antibodies to pathogens from a single drop of blood. "Here we should be the first in the world, as at the moment nobody else has an assay to identify antibodies to 44 nuclear antigens," adds Růžička.

BioVendor itself has been developing its own automatic system for immunoanalysis. "Once we have it, we are likely to climb one level in the hierarchy of companies in terms of autonomy and dominant position on the market."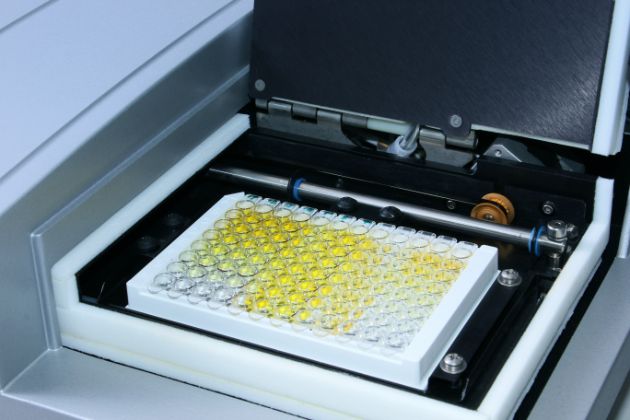 Růžička admits that new ideas would hardly ever come if he didn't spend several hours a day reading professional journals. "I stopped doing this about six months ago, but before that I used to spend the time from around 3 to 9 every single morning reading journals in order to stay in the loop." He sold his share in the company several months ago, so now it is up to the new management to overcome the challenges of setting up new development processes.

At the same time, however, he is convinced that BioVendor has a great chance of becoming a multiregional and multinational company, especially if the automatic immunoanalyser project succeeds. With this tool, the company will gain a portfolio hardly any other firm can boast. Also, he considers the microRNA field very promising. "With some other acquisitions in the future, the company could make it among the top 10 in its industry. I think this is realistic," Růžička says, bringing his story of BioVendor to a close.
Read more about the topic
1. June 2023
#brnoregion launches the Dealroom ecosystem database
We have joined a network of more than 200 countries around the world mapping their tech ecosystems. The
Dealroom
platform is a live database of startups, funding rounds and investors that make up the #brnoregion ecosystem. It is a tool for both founders and investors in Brno and South Moravia. Find new business opportunities and spread the word about your company!
19. April 2023
Robots, made in #brnoregion:  BRUKER automates microbiology for personalized medicine
In our "Robots, Made in #brnoregion" series, we introduce companies developing smart solutions for automation. As the Bruker brand shows, the usefulness of automation extends far beyond manufacturing companies – it can even make processes in microbiology laboratories simpler and less susceptible to human error. And the result? A simpler process of identifying microorganisms and preparing references for diagnostics and treatment of patients.