Blue and white fairy-tale from #brnoregion
Around four thousand years ago in far-off Asia, people learned to use the indigo plant to dye fabric. Then, via Silk Road, this art spread to Egypt and – several centuries later – to Europe as well. And here, in the heart of the Old Continent, it's blossomed ever since. In blue and white, of course.
A true rarity, an authentic, irreplaceable production technology, exceptionality and tradition – these are the words usually associated with blueprint. The truth is it's the only ancient printing technique for decorating fabric which has been preserved unchanged to this day. It came to Moravia from the Netherlands and German-speaking countries in the 16th century and survived all the wars, historical turns, political regimes as well as famines. And it's still alive today. Blueprint is a treasure we look after and are very, very proud of here in #brnoregion.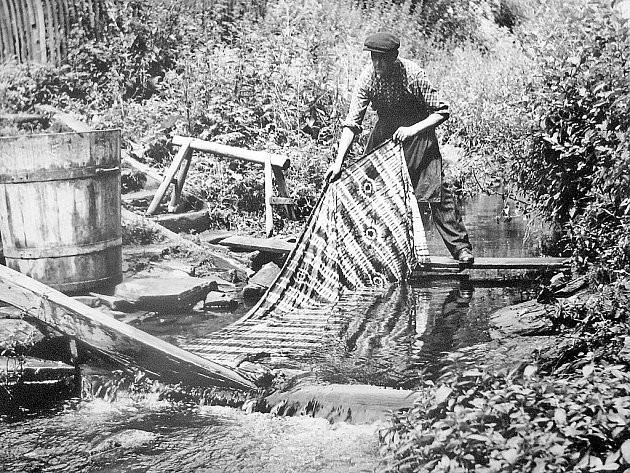 Hard beginnings
Yet the beginnings of the blueprint technique in Moravia were far from easy, as blue wasn't originally a popular colour. Prior to the discovery of indigo, dyers couldn't really produce blue colour (unlike black, red or yellow). On top of that, villagers associated blue with bruises, the pale skin of dead people, sickness, and plague. Even the blue on flowers such as cornflowers and irises gave the blossoms a negative connotation in folk art and single girls avoided them. Blue became popular only with the import of indigo and the development of dyeing in general.


Indigo is a blue dye originally obtained from Indigofera (Indigofera tinctoria), a plant from the African tropics which was later cultivated mainly in South Asia and South America. Natural indigo was used to dye navy uniforms, work outfits, and – since the 19th century – jeans, as well as to print on fabric and for ink production. The boom of dyeing with natural indigo in Europe dates back to the 18th and 19th centuries; in 1880, however, synthetic indigo was discovered, leading to the eventual abandonment of the natural dye.
In the 18th century, local people began to use this technique to dye folk costumes, while its boom came in the 19th century when every town had its dyeing workshop and blueprint fabric became common in households. However, the 20th century wasn't as favourable to blueprint, as people became impressed by urban fashion styles, so textile factories producing ready-made clothes experienced a huge boom. Soon after this shift, dyeing workshops gradually started closing down across all of Europe.
Blue #brnoregion
Only two workshops have survived in the Czech Republic; coincidentally, both of them are based in #brnoregion and still working. The one belonging to the Joch family was established in Strážnice in 1906 while the one operated by the Danzinger family from Olešnice was established even earlier in 1816. The sources preserved confirm that there had been a fabric dyeing place in Olešnice as early as at the beginning of the 16th century.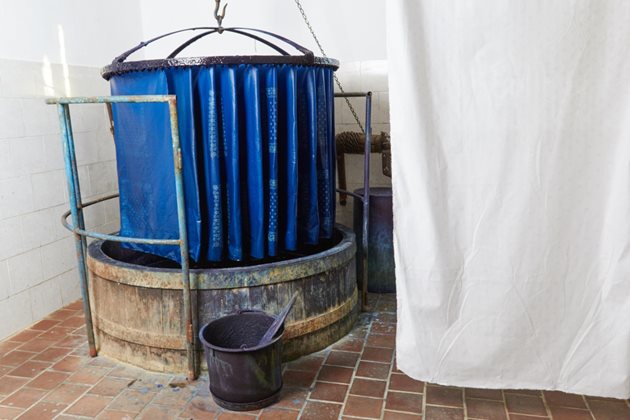 Both these places use traditional techniques that date back to their ancestors. They produce around a hundred patterns, offer a range of utility and decorative products as well as gifts, and everything they produce is very authentic and features strong regional characteristics. They still use only the natural dye they have imported from verified plantations in Pakistan, and still print using traditional forms made of pear wood, with some of them up to 300 years old.

Blueprint is a traditional fabric printing technique as well as the name of dark blue fabric with white patterns produced using this technique. During the production, a "stop out" is put on the fabric where it is not supposed to be dyed, using wooden or metal forms. The printed fabric is then dyed in a cold indigo bath. This technique is the same in entire Central Europe; it's the patterning what differs, as individual regions or even workshops print different patterns on fabric.
It looks simple but…
Every year, they dye and print on kilometres of fabric (around six kilometres in Olešnice alone), while around 70% of the production is exported to countries such as Slovakia, Poland, Austria, German-speaking countries, and the Netherlands, where blueprint also has a long tradition. The production may look simple at first sight, but it has to be done manually and any mistake made is painfully obvious; no wonder this art takes several years to master, and that no more than ten people are capable of it here.

The unique character of blueprint dyeing is appreciated throughout the world as well, which is why this textile printing technique was added to the list of intangible world heritage by UNESCO, as decided by its intergovernmental committee in Mauritius in 2018 based on an application submitted together by the Czech Republic, Slovakia, Germany, Austria, and Hungary.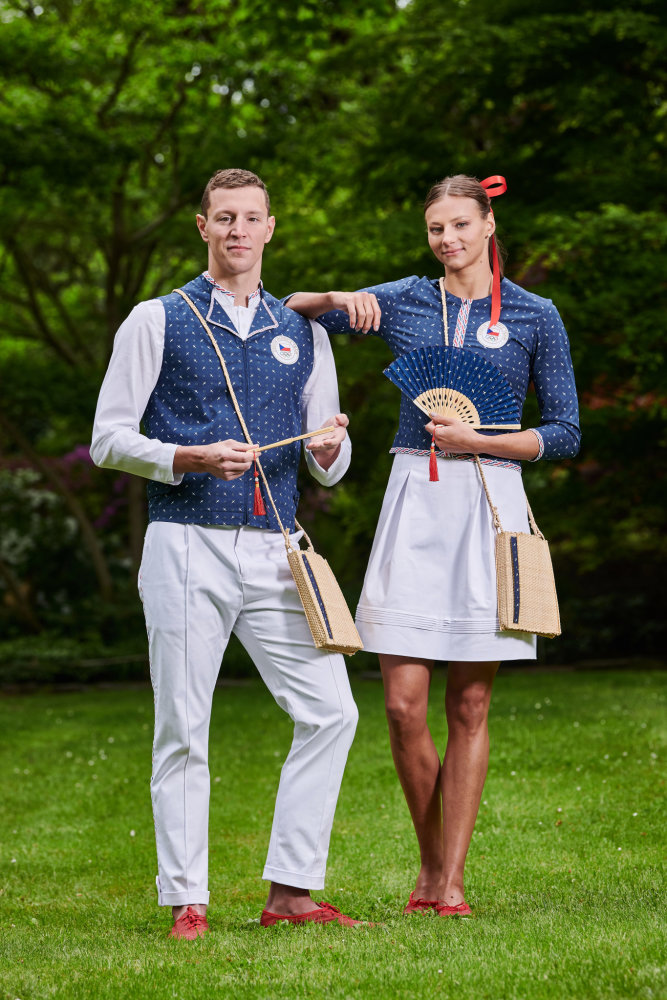 Fall in love with blue
Despite being a very traditional technique, blueprint isn't just an art of the past. It's been getting popular again, with young fashion designers adding it to their collections, and it will even be used to produce the official outfit of the Czech athletes for the opening ceremony of the Summer Olympic Games in Tokyo 2021. This event will mark the symbolic return of blueprint dyeing to Asia, the land where it all began four thousand years ago. No, it hasn't been erased from history at all. And you can fall in love with it, for example during the factory tours that both the Danzingers in Olešnice and the Jochs in Strážnice offer in their workshops.

It's them – the guardians of this ancient craft – whom we'd like to thank for keeping our ancestors' art alive, and with so much love. Simply put, it's our blue gold. And when you work with it, your hands become beautiful and dark… blue.
Read more about the topic
22. December 2022
What makes Christmas in #brnoregion special?
Christmas in the Czech Republic may seem the same as in lots of other countries. It's cold, the city is covered with colourful lights, a decorated Christmas tree, good food, gifts, and lots of meetups with friends and relatives. So what is so special about Czech Christmas then?
14. June 2022
New European Bauhaus: A home for smart Europe
The New European Bauhaus endeavors to merge the European Green Deal with quality design to be inclusive and accessible to everybody. The aim of this project is to show how sustainable innovations bring real, positive experiences into our everyday lives.