#brnoregion is a startup paradise
#brnoregion is undoubtedly a startup paradise, as shown not only by its 200+ existing active startups, but also by the 2019 Startup Ecosystem Rankings Report which has marked Czechia the 22nd best country for startup growth in the world.
The question then is not whether we are or are not successful when it comes to startups: what we should ask instead is how come we are? Why does #brnoregion, a small place in the middle of Europe that Elon Musk would spend a big part of his day looking for in the map, score in such a risky discipline?

The answers are these: environment, atmosphere, and mood. #brnoregion is simply an ideal place for all startup enthusiasts. There are excellent programs for beginning businessmen, an inspiring, creative background, a functional regional innovation ecosystem, and lots of other details that – each on its own – may not matter so much but together form the X factor that eventually decides whether a project succeeds or fails.
JIC
It's no coincidence that our startups are this successful and there are so many of them here. After all, #brnoregion is home to JIC, an international startup accelerator, which supports people to establish and develop companies that change the world. The range of its activities is simply huge: it helps build innovative technology businesses in #brnoregion, guides beginning businessmen when they take their first steps and introduces them to experienced experts and also takes care of well-established companies, helping them innovate and enter new markets.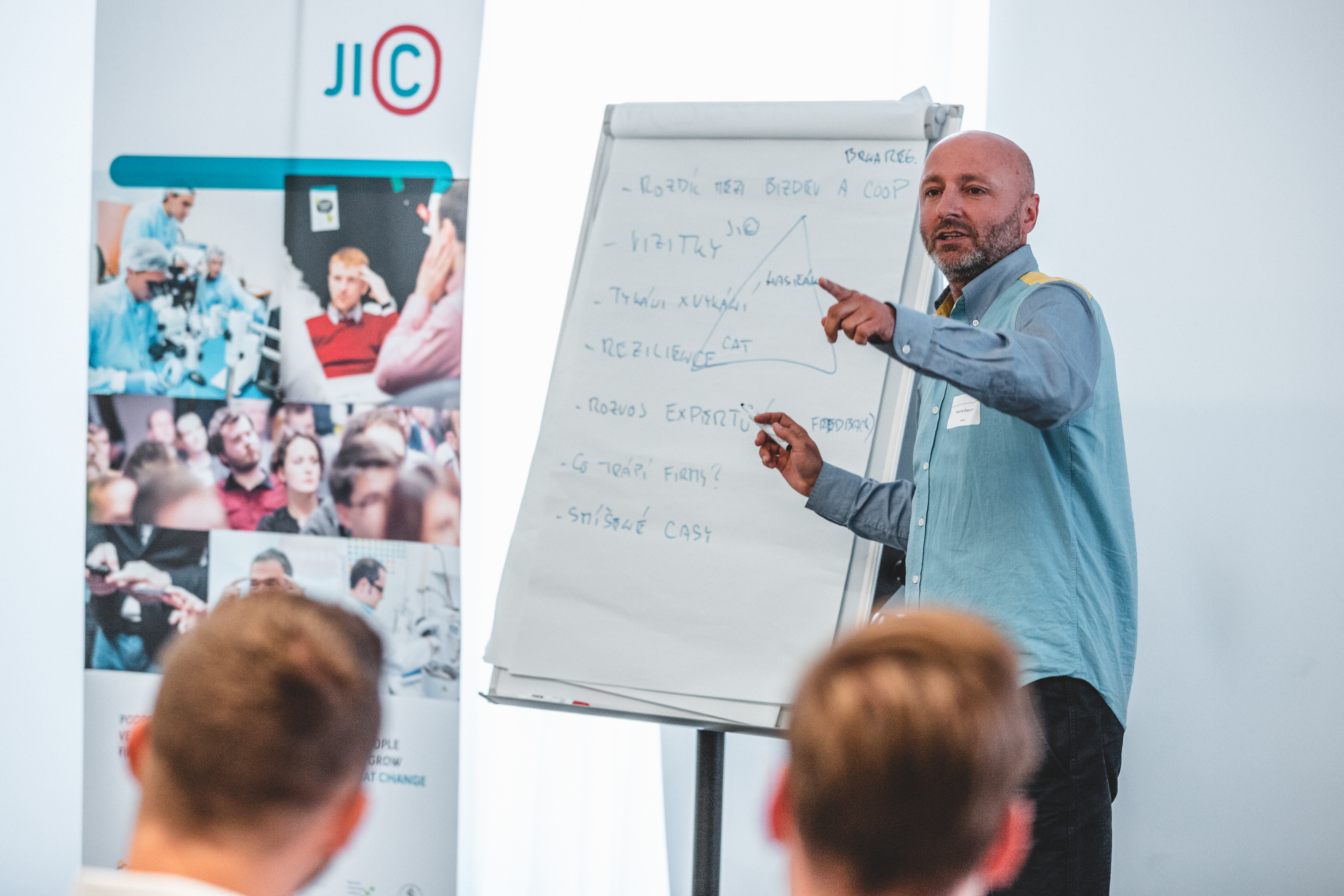 Among its programs for beginning businessmen are JIC StartupClub under which it holds dozens of lectures on business topics, JIC ENTER for all those starting up promising innovative projects and in need of help to get first paying customers, and JIC MASTER as well as JIC PLATINN that serve as programs for small and medium-sized businesses that JIC may help regain energy to continue and resolve the most pressing problems. Also, JIC focuses on young people and tries to support their creative thinking and desire to do business. To this end, it runs #chcipodnikat program and organizes workshops as well as lectures for high-school students. And let's not forget that the first open digital workshop FabLab is located directly in the JIC INMEC building.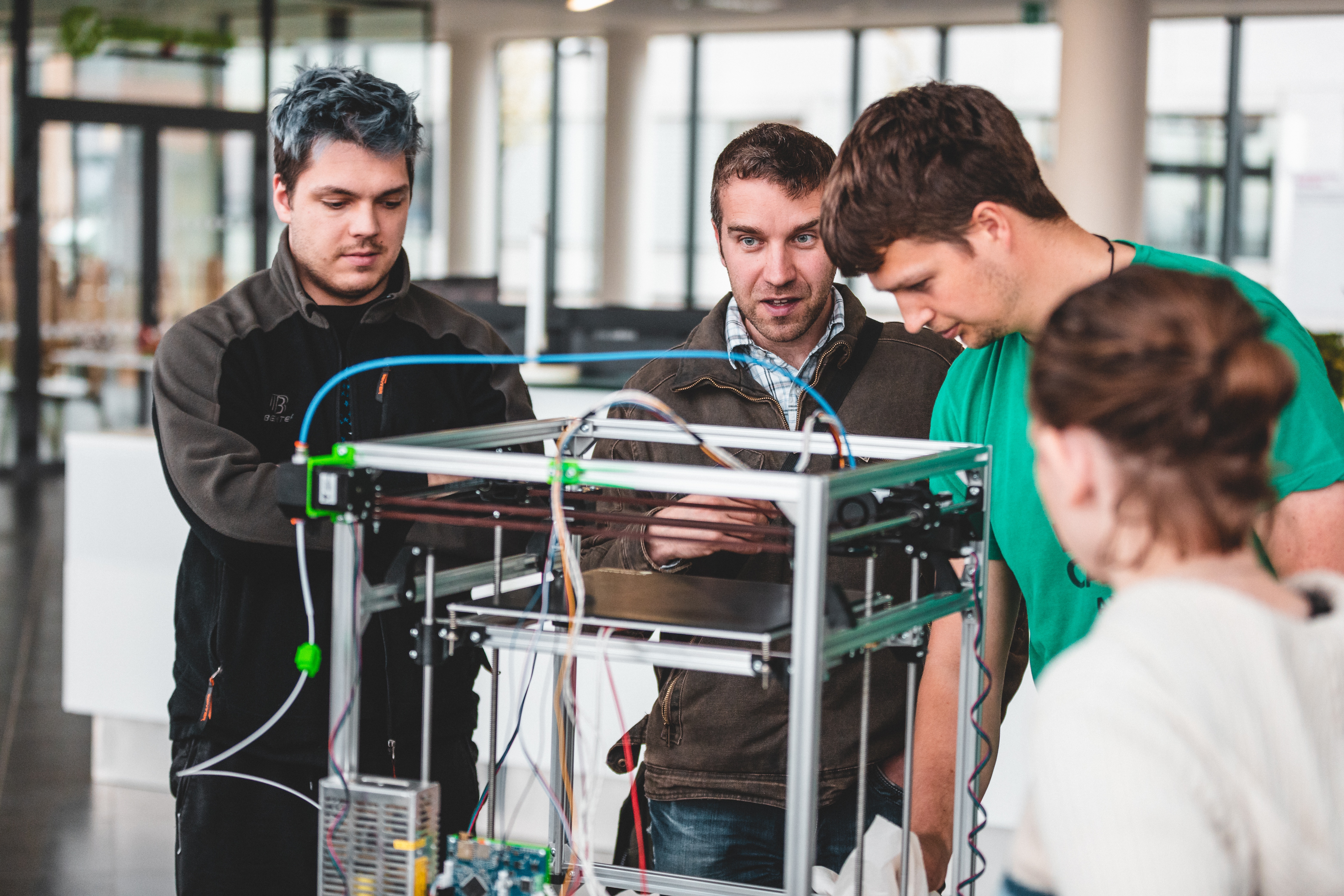 "What the South Moravian Innovation Centre (JIC) has been doing is truly epochal. One of the great things achieved here in recent 15 years."

Ondřej Tomek, billionaire, co-founder of Centrum.cz, investor
COWORKING SPACES
#brnoregion is where the biggest European Impact Hub is based (which is the second biggest in the world); it's a place where creative people meet, ideas are exchanged, and revolutionary innovations are born. For those interested, and for their creative brains, Impact Hub provides not only "hardware" in form of fully-equipped offices, conference halls or high-speed Internet connection but also "software", such as educational seminars, mentoring, accelerator programs, media support, and lots of other things.
Of course, the Impact Hub is not the only place here for creative brains to work at. Quite a number of various authentic co-working places have emerged in #brnoregion lately so come take a pick.
"I hope nobody gets offended or think it unjust when I say that I've met lots of students in my life and think that the ones from Brno have an enterprising, innovative spirit. I can clearly see them coming up with some startup. It's the local spirit of great initiative that makes the difference."

Andrew Schapiro, former USA ambassador to the Czech Republic

FREELANCERS
And co-working places are where freelancers gather. #brnoregion absolutely loves them and tries to create an environment to make them feel really good and develop their skills in. Well, the growing number of freelancers – over 200 thousand in 2017 – shows that we've been doing a good job.
PLEASED BY OUR ACHIEVEMENTS
Kiwi.com, Y Soft, AVG – these are only three from all those startups born in #brnoregion that have achieved global success. Every day they keep improving the lives of people on the whole planet and, of course, we are very proud of them. However, you don't have to always work on a project of global dimensions to be appreciated in #brnoregion. We think highly of any projects that are well done, both the big global ones and the smaller local ones. And it's the atmosphere of cooperation, prevailing in the environment of #brnoregion, what makes us most happy. The fact that we help and support each other when working on our projects is definitely the biggest global success we could ever achieve.
Read more about the topic
1. June 2023
#brnoregion launches the Dealroom ecosystem database
We have joined a network of more than 200 countries around the world mapping their tech ecosystems. The
Dealroom
platform is a live database of startups, funding rounds and investors that make up the #brnoregion ecosystem. It is a tool for both founders and investors in Brno and South Moravia. Find new business opportunities and spread the word about your company!
19. April 2023
Robots, made in #brnoregion:  BRUKER automates microbiology for personalized medicine
In our "Robots, Made in #brnoregion" series, we introduce companies developing smart solutions for automation. As the Bruker brand shows, the usefulness of automation extends far beyond manufacturing companies – it can even make processes in microbiology laboratories simpler and less susceptible to human error. And the result? A simpler process of identifying microorganisms and preparing references for diagnostics and treatment of patients.