#brnoregion: The promised land of electron microscopy
In 1947 the first electron microscope was brought to Brno as part of UNRRA help after World War II. Only three years later, in 1950 scientists in Electron Optics Laboratory at Czechoslovak Academy of Sciences lead by Armin Delong made the first electron microscope of Czech production.
Thanks to this great achievement electron microscopy started flourishing and we can proudly say that nowadays Brno is a world leader in this hi-tech industry, the science of future.
The capital #brnoregion now produces a third of global production of all electron microscopes. Statistically viewed, no other region worldwide offers such a great concentration of businesses and scientific institutes involved in electron microscopy as Brno.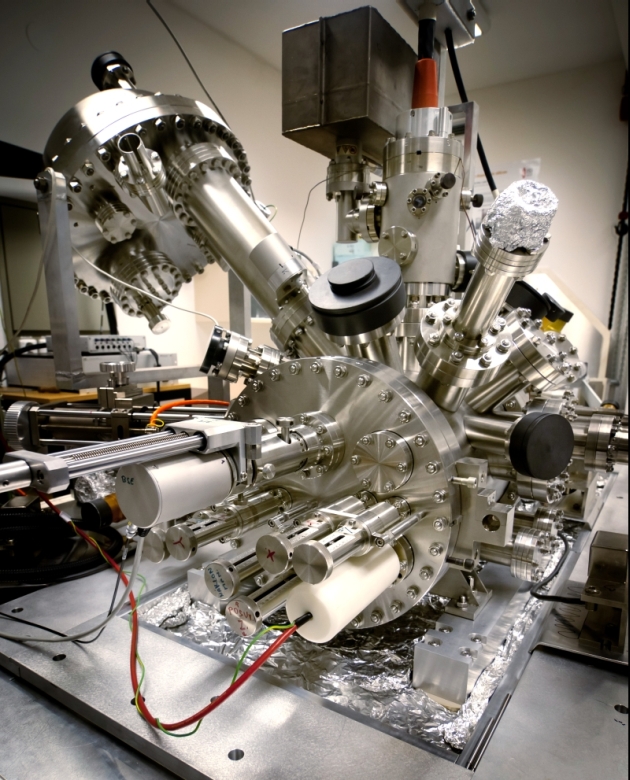 This unique UHV SLEEM electron microscope was constructed at the Institute of Scientific Instruments of the Czech Academy of Sciences.
The only competitor to the Moravian metropolis is Japan, the global technological elite with consistently high quality both in products and finance in research and development. It is a huge success for Brno to keep pace and even overcome Japan in some spheres of electron microscopy.
The key player in the field of electron microscopy is Thermo Fischer Scientific, the greatest producer of electron microscopes worldwide. The company has its largest production centre in Brno, with annual production of 600 electron microscopes.
​Czech company Tescan was founded in 1991 and has become the fifth greatest producer of electron microscopes globally. 95% of its production is exported to app. 75 countries with greatest markets in the USA, South Korea, and China.
Company Delong Instruments is a smaller size business, however it is a traditional Czech company whose name is closely connected to the fascinating life of Armin Delong.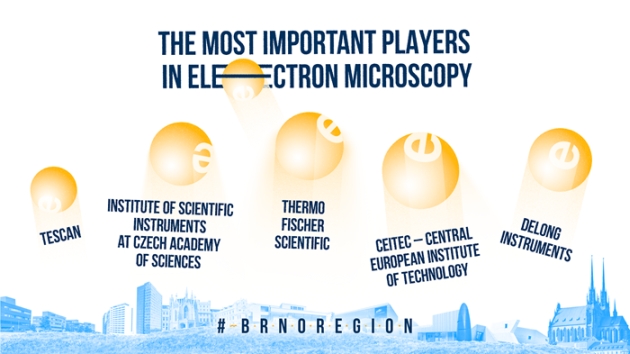 Speaking of electron microscopy, research centres must be mentioned. In 1950s Institute of Scientific Instruments at Czech Academy of Sciences (Ústav přístrojové techniky Akademie věd ČR) started making history of electron microscopy in Brno; and CEITEC, Central European Institute of Technology ranks among the best institutes of this kind in Europe.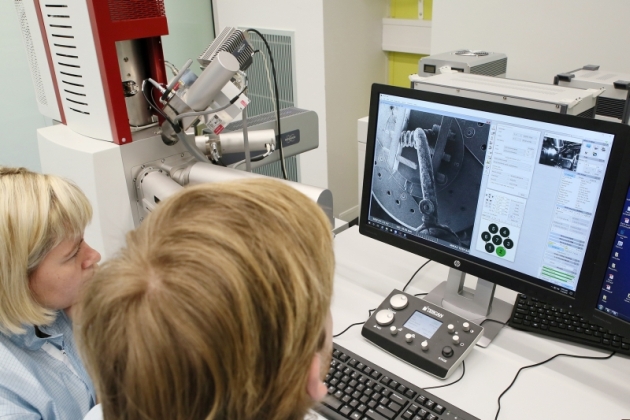 MIRA3 microscope from TESCAN
Statistics & Trivia
Brno exports 700+ electron microscopes annually.
Average price of an electron microscope is EUR 800,000.
A quarter of money spent on purchase of electron microscopes goes to Brno.
EUR 5,000,000 is annual turnover in electron microscope production in the Czech Rep., shared by three companies based in Brno: Tescan, Thermo Fischer Scientific, and Delong.
93% of production is exports.
In 2015 these companies invested EUR 18,000,000 in research and development.
Brno is home of the greatest global producer of electron microscopes (in terms of share at the market), company Thermo Fischer Scientific.
A start-up from Brno, company NenoVision is the only patenter of electron microscope complement allowing 3D imaging.
Read more about the topic
22. April 2022
Brno hospitals receive over 820,000 EUR for their Covid-19 research
Brno University Hospital and St. Anne's University Hospital have won a grant for several projects dealing in the research of covid-19. They are searching for preconditions for serious symptoms, the role of immunity in myocardium damage, and diagnostics of superinfections for ventilated patients.