Czech Student Makes Smartphone Batteries Last Longer
You know that, hardly anything makes you as dismayed as a flat battery of your phone in the middle of a busy day. One of the greatest problems of a modern smartphone is the short battery charging cycle. No matter how smart your phone is, you have to be smarter and you must not forget to recharge it daily, or even keep your recharger or a powerbank handy. This may soon become history thanks to the research by Jiří Matyáš from #brnoregion.
24-year-old student of Faculty of Information Technology of Brno University of Technology (BUT) and his research won great attention thanks to the competition IT SPY. In 2017 1,700 diploma thesis from Czech and Slovak universities were enrolled. The research by Jiří Matyáš amazed the jury and won the contest: even though the contest is of local importance, this innovation may soon influence the daily routines of smartphone users worldwide. Mr. Matyáš has already presented conclusions of his research in California.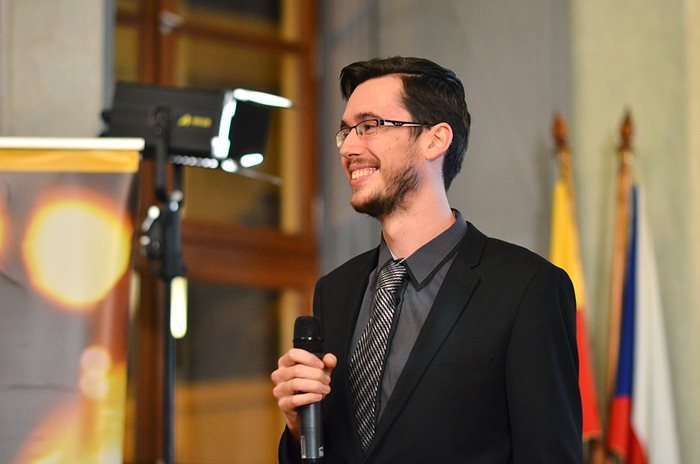 Error as Advance
Mr. Matyáš and his team discovered that a minor arithmetic arrangement in existing circuit may save up to 90 per cent of smartphone energy. A little error in the phone software is certainly worth double the operational time, isn't it?
The display for example. It is the greatest energy consumer in many devices. Mobile phone producers boast of the best resolution of all colours available. Displays work in millions colour shades and individual pixels are calculated most precisely. However, a human eye is not capable of recognising that preciseness and this is room to make a little arrangement in the calculations which may be called an error. This particular error will save your phone a great deal of energy.
"As human senses have their limits, we do not recognize the difference between pigmentations in the shade number a million and one or a million and two. A little error in the hue calculations will go unnoticed by a human eye and does not affect the user of the device," Jiří Matyáš explains.
However, the error in calculation can be used in sound and other components of the devices.
True Pioneer
A great many people feel uncomfortable because of short battery life of smartphones. Anywhere in the world there are significant teams doing research on how to improve the energy distribution in a smartphone. #brnoregion became the leader because Mr. Matyáš succeeded in incorporating two solutions in one, evolutionary algorithms and formal verification method in particular, which produced the best results.

Conclusions of the research however may be applied in any other devices, not only smartphones. After mobile devices, new computing systems responsible for scientific calculations will be "upgraded" through Matyáš's method. Their energy consumption is huge and calculations involving a little error will considerably decrease the running costs.
Open Programme
Although Matyáš could easily get his innovation patented and sold to technological businesses, he has no particular plans in this direction. His research is an academic activity which he intends to continue during his PhD studies, and he also considers creating a programme to be available through the Internet. Anybody would have the opportunity to download the programme, test it, improve it and incorporate their ideas in it. How do you like it? You might be interested in more details as described in Mr. Matyáš's work.
The complete diploma thesis is available at web site of ITSpy:
http://www.itspy.cz/wp-content/uploads/2017/11/IT_SPY_2017_Diplomov_prce_51-1.pdf
Read more about the topic