Czechs – the masters of hiking markers
It's free, healthy, enjoyable, and widely-accessible – what could that be? Hiking! A hobby the Czechs have been enjoying for over a century. And you can tell wherever you go, literally. Ever heard of our unique hiking markers system?
On Saturday, May 11, 1889, an interesting group of four hikers starts from Štěchovice, headed for the valley of the Vltava River. At first sight, they may look like common hikers, but their special equipment gives them away – paint cans, brushes, and a lot of snacks. Every now and then they stop for a while, and at about half-way, they get soaked in a storm. They push through and finish their six-kilometre mission, though. They call themselves "the first marking team" and have just marked the very first trail in the Czech lands using modern tourist markers made of lines.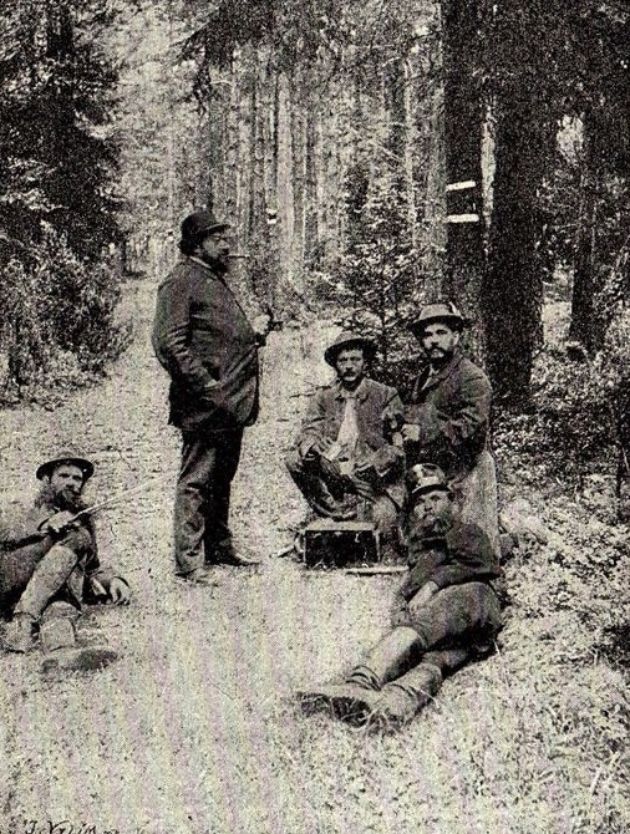 A hiking marker is a symbol providing information about the direction of a trail and sometimes also about the distance and conditions, descriptions of places, etc. The markers look the same in the entire Czech Republic, and the colours have been chosen for a reason: red stands for distance and summit trails, blue for significant trails, green for local trails, and yellow for short or interconnecting trails. In the Czech Republic, the distance is given in kilometres (as compared to Slovakia, for instance, where they give estimated travel time in hours).
Czechs and their hiking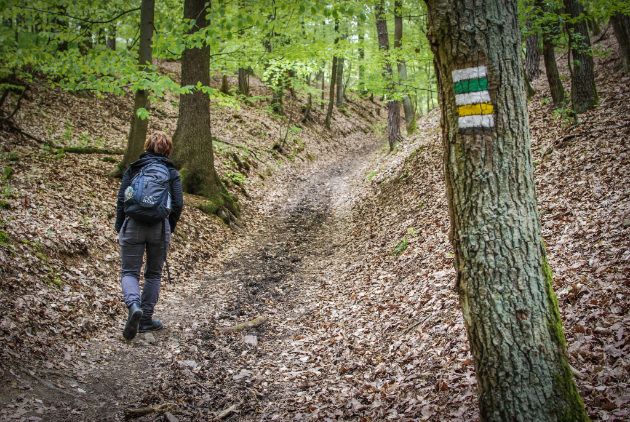 It's this event – the first line marking – that gave birth to the massive hiking trend at the end of the 19th century, which the Czechs totally fell for. Today, Czechs still rank among the most numerous and passionate hikers in the world. To be fair, though, let's not forget that the trail the first marking team took wasn't the very first marked trail in the Czech lands at all: in the 17th century, in the Krkonoše Mountains, the first trails were marked by the Poles. Hiking markers weren't invented by Czechs, though, as Austrian and Swiss hikers were using them to mark their mountain trails long before us; however, thanks to a number of coincidences, we gradually created one of the densest networks of hiking trails in the world.

Today, you can choose from over 43,000 marked hiking trails here, maintained by the Czech Tourist Club which organizes the work of over 1,500 volunteers. Every year, they restore around one third of the markers, and they also take care of markers for skiing trails, horse riding trails, and even wheelchair trails.
Czech markers in the world
The density of the trails, a carefully-organized system of arrow signs, and excellent maps turn our Czech hiking system into a unique infrastructure. No wonder our know-how has made it to other countries as well! Sometimes it's adopted by local hiking organizations while other times it's created by enthusiasts from the Czech Republic: these have already marked a trail in Banát, Romania, in Kolochava, Ukraine, as well as in Brazilian Batayporã or on Negros Island in the Philippines. Interestingly, the Czech hiking markers system is protected as community design, so you'd have to apply for a sublicense in order to mark trails the same way.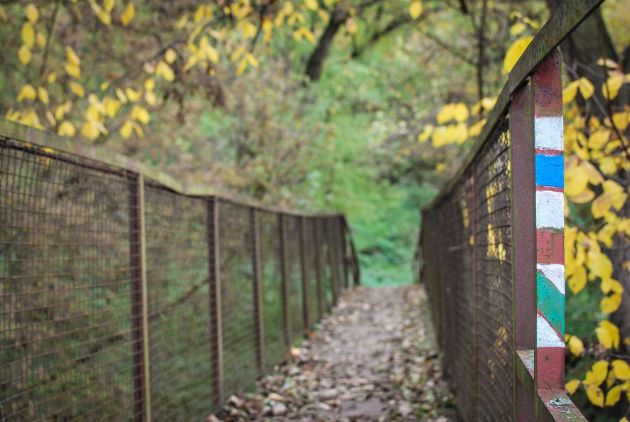 What makes the Czech lands a hikers' paradise is the fact that people are able to relatively freely roam here. The Czech Republic still preserves its freedom to roam, a traditional legal institute granting to everybody the right to freely walk across all the land not excluded from it. According to the law, everybody is free to enter the woods no matter who the owner is, except for the woods belonging to the military, protected areas, forest tree nurseries and plantations.
Hiking in #brnoregion
Sometimes it almost feels like #brnoregion was designed with hiking lovers in mind. You can easily find dozens of trails of any difficulty level for both hikers and cyclists to take you to historical sights, amazing panoramas, dripstone caves, and lots of other beauties. Often, the hiking trails will start at the very centre of Brno, and if you don't feel like it or don't have time for a long trip, you can always take a short one: there's a number of hiking trails within the city and the surrounding areas nearby.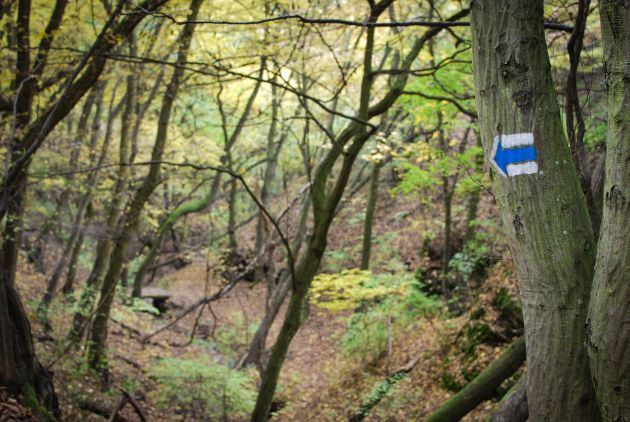 The pleasure of getting lost
One question remains to be answered, though; in this age of GPS navigation, are the marked trails still useful? Well, the volunteers maintaining the marking system have been discussing this fiercely for a long time, but there's no reason to think that hikers are losing interest in these multi-coloured stripes painted on trees and houses. GPS won't show you the most beautiful trail or take you to the most interesting places; instead, it keeps your eyes just glued to the screen all the time.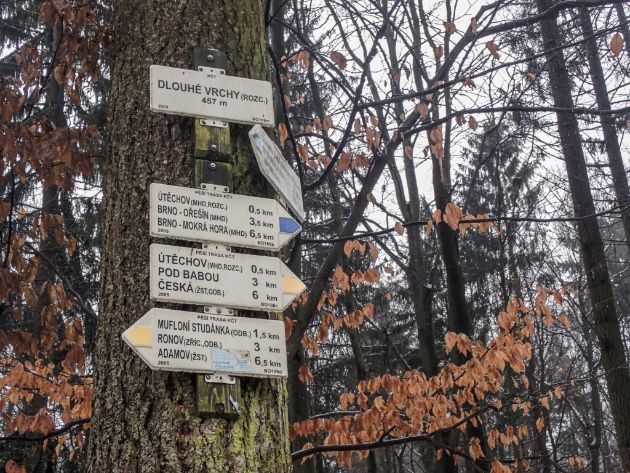 Let's see what tomorrow brings, though. Today's line-marking system has been helping us for 130 years, proving more than useful ever since. Well, at least nobody has ever complained that our perfect marking system has deprived them of the pleasure of getting lost…
Read more about the topic
22. December 2022
What makes Christmas in #brnoregion special?
Christmas in the Czech Republic may seem the same as in lots of other countries. It's cold, the city is covered with colourful lights, a decorated Christmas tree, good food, gifts, and lots of meetups with friends and relatives. So what is so special about Czech Christmas then?