Enterprising high school students help the elderly
The students of EKO Gymnázium in Brno won the iKid competition for young innovators. Their website connects seniors who need help with those offering it.
iKid is a Czech competition held under the auspices of KPMG to support and nurture the entrepreneurial spirit, creativity and innovative ideas of elementary school pupils and high school students. It has been inviting students to introduce their ideas for technology projects for four years now.



An ecological gadget to recharge a power bank by riding a bicycle, a special set of dishes that make it easier for the handicapped to eat or an app introducing the complex world of shares and investments to pupils and students – these are the ideas that won in previous years.
First place for #brnoregion
The last of these ideas by the team from EKO Gymnázium from Brno won last year, and this year the students of the same high school won once again.

Five of its students invented and designed the Helpness online platform (available only in Czech) to connect two generations: seniors who need help and the people who are able and willing to provide such help.
Sofie is simply the best at walking dogs, Eva has a heart of gold, Adam wraps and sends out Dobroboxes with love and care, Matyáš is good at arranging grocery deliveries, and Mathias helps seniors discover the beauties of the Internet – that's how the five creators of the Helpness service describe themselves on their website.
There are two ways people can help seniors; either by buying what's called a Dobrobox (a box containing products created by seniors), or by finding out what physical help they need. This "helper" can then walk somebody's dog, mow their lawn or take a walk with them.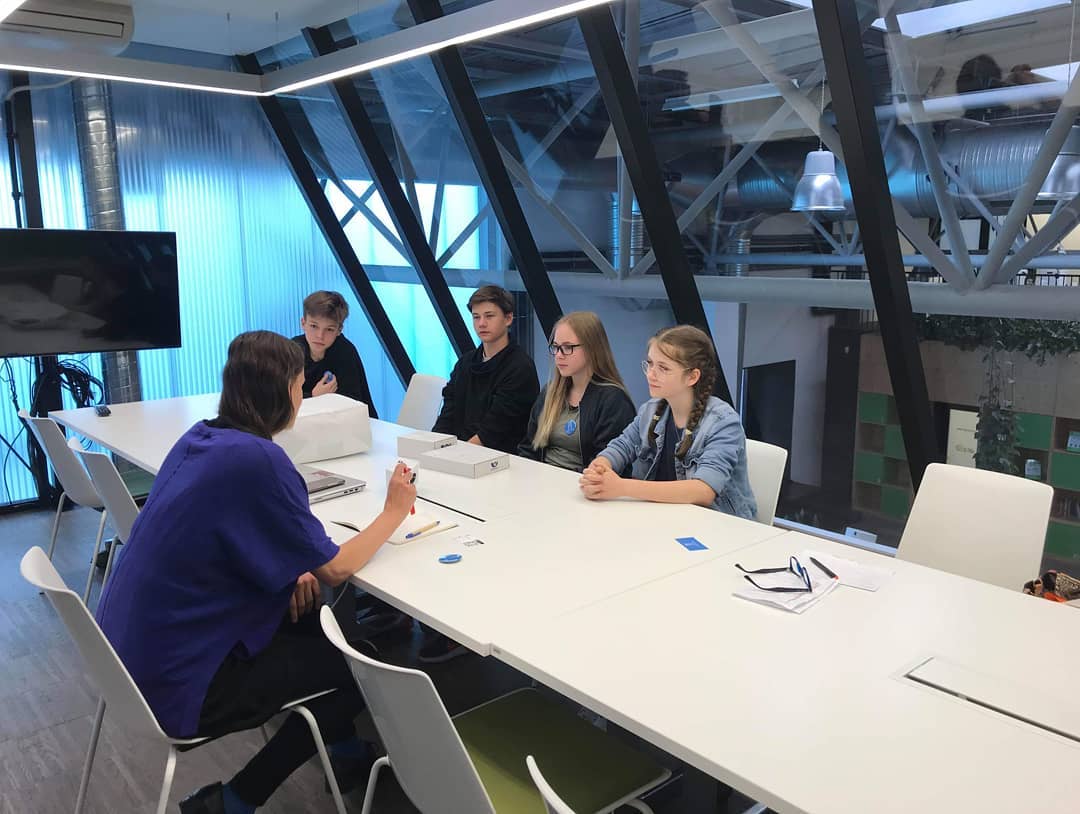 Sylvie Schmiedová, co-owner of the high school, is absolutely thrilled by the ideas and results of its students, especially seeing that these five young people aren't the first ones to succeed at iKid: "At school we can see the progress the students who participated in iKid have made."
Raising entrepreneurial spirit
Vojtěch Krmíček from JIC helped the students create the service: "I was surprised to see what a long journey the kids made in just several months, from coming up with the idea to verifying it, actually starting the project to connect people who need and offer help, and all the way to selling several Dobroboxes."

Among other things, Krmíček is behind the KaPoDav project, aimed at supporting the entrepreneurial spirit among pupils and students in #brnoregion. Within the program, the lecturers from JIC pass their knowledge and experience in financial literacy and business on to the students from participating schools, together with a number of soft skills that teach the kids to always search for the best solution and also nurture their creativity.
Read more about the topic