Expert on product reliability and safety: I have to do a top-quality job
One of the best experts on the reliability and safety of products in the Czech Republic lives and works in #brnoregion. While this discipline isn't too common here, Michal Vintr also receives requests from prominent international companies.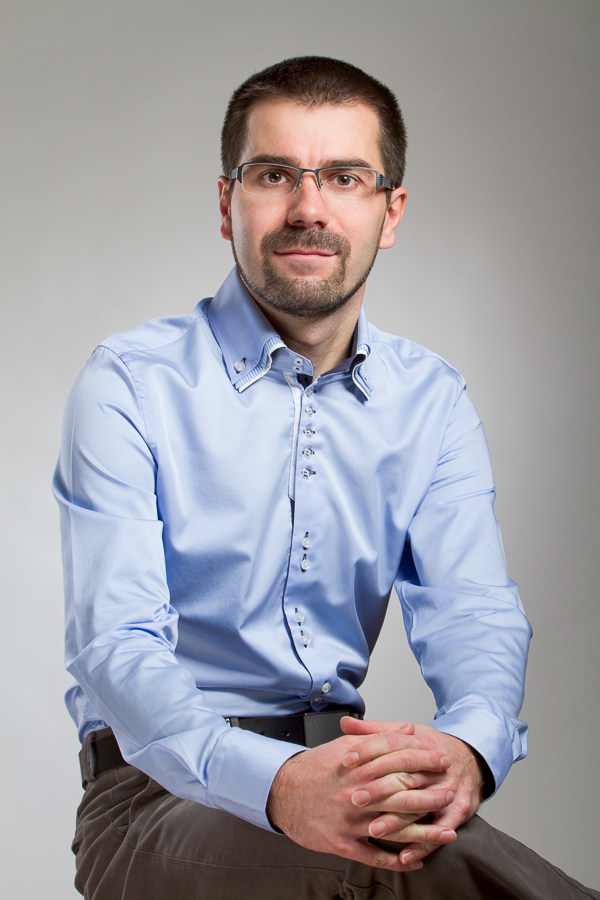 Like father, like son
You studied quality engineering at Brno University of Technology and then specialized in reliability engineering, which you've been doing for 15 years now. Why did you decide on this discipline?
The Quality Engineering program at the Faculty of Mechanical Engineering at BUT didn't cover reliability in too much detail. I deepened my knowledge of this discipline later, during my postgraduate studies when I attended relevant optional seminars and picked a related topic for my dissertation. My father also played quite a role there; he's been working for the University of Defence as an expert on reliability for years now. During my postgraduate studies, he invited me to join his projects and I found out that I enjoyed that kind of work and wanted to continue.

Now you specialize on product reliability and safety mainly for the railroad, aviation and defence industries. But your discipline can be applied to a lot more areas, right?
The methods, techniques, and procedures used in this field can be applied to any product in a number of disciplines. They are used by manufacturers of mobile phones or consumer electronics who produce large numbers of products. It's also crucial in disciplines where safety is essential: where airplanes can fall, trains can derail and – generally – any technology can fail. This is a multidisciplinary thing, but in the Czech Republic, experts on the railroad and aviation industries or nuclear power engineering are the most sought after.
Freelance expert
You're one of the two experts on reliability working as freelancers in the Czech Republic. In general, are there only a few experts on this discipline here?
Our discipline really isn't too big in the Czech Republic; we all know each other and meet up. If I had some experience and wanted to get employed, I'd get hired in just three days.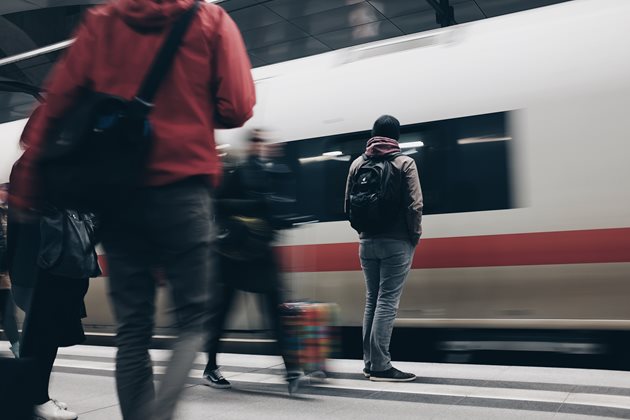 Where do reliability and safety experts work in the Czech Republic?
A larger group of experts – whom you can still count on the fingers of one hand, though – are working at universities. They do research and teach seminars related to reliability and safety, even if just marginally. You can't get a Master's degree in this discipline here.

Other experts on reliability and safety work for companies who can afford to employ them and have enough work for them; there are just a few of them in our country. In Brno, I know five or six people working in my discipline as employees. The difference between them and me is that they work in the company offices on a specific product and their activities are relatively limited.

What do you enjoy most about freelancing?
The range and diversity of my work; I give trainings, consult, process documentation, and a few other things. Now, for example, I've been working on my computer for a week, doing calculations, but next week I'll spend three days giving trainings. Regular changes like these are what push me further.
I enjoy working for industry leaders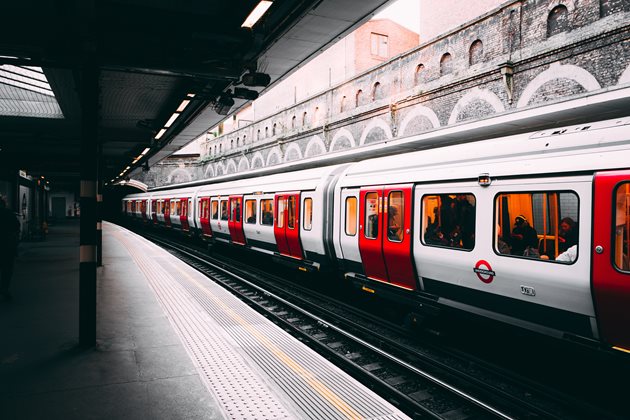 How do you get jobs? And have you ever refused any?
In the beginning, it was my father who received the offers. Then I decided to become a professional and attended a training session on freelancing. I started dealing with things systematically, and for the last two years I've been reaping the benefits. Not that I'm sitting back and relaxing, though! People talk to each other and make recommendations, so when a company contacts me I always ask how they learnt about me. Often, people learn about me thanks to the trainings I give. I certainly don't go around offering and selling my skills.

I haven't had to refuse any job yet due to being too busy or not wanting it. Of course, you can always set such a price and conditions that sometimes people – once they learn the primary information – decide not to cooperate with me.

You've worked on TGV and Pendolino trains, city subways in London and Delhi, trams in Milan, Toronto, and Strasbourg and for global train manufacturers such as Siemens and Alstom. Which project do you remember most fondly?
Trains are basically a kind of Lego. Their manufacturers purchase most components from other producers and I take care of the reliability and safety of these components; I've created the documentation, did some analyses and calculations for the products that ended up in the trains, but not directly for the manufacturer of the locomotive or the operator of the train.

I can't really talk about specific projects, but I can say I enjoy working for top companies. At the moment, I'm cooperating with a producer of railroad switches. It's the only company in the Czech Republic able to handle this job, and there are only a few of them in the world. That's why this Czech company has to meet foreign requirements and create products on the global level of quality. So my job needs to be top-quality as well.
#brnoregion has everything I need
When you work for foreign companies, do you often travel abroad or can you stay in #brnoregion?
I mostly work for foreign companies with branches in the Czech Republic and it's through them that I get to projects that end up abroad. Sometimes you need to travel to a meeting, but the main part of my work is about sitting at a computer while handling everything via email or phone. Only rarely do I travel abroad, and travelling in general isn't a very efficient activity for me.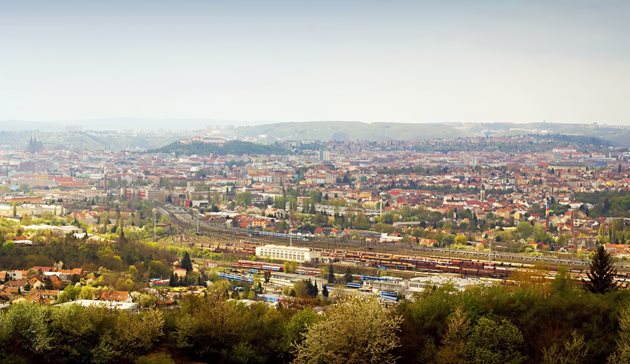 What do you like most about #brnoregion?
I was born in the northern part of the Moravian Karst and still have some relatives there, so I like the region to the north of Brno. And, generally, I like nature and the woods where I can hike or ride my bike.

What I like most about Brno is that everything is close. Really close. And there's everything here. I live at the edge of the city – in the Líšeň municipality – and it takes only twenty minutes to get downtown. Also, it's awesome how many microbreweries and beer places we have here – what a boom! And the same goes for restaurants and bistros as well. I have an office in the Impact Hub and when I work there I can have a vegan lunch, go to a Vietnamese bistro or wherever I like.
"If you start at Freedom Square (Náměstí Svobody) and start running in any direction, it takes just five minutes to get to the woods."
When people said that everybody knows everybody in Brno I always thought it was a bad joke. But even if you are active in varied social bubbles, you suddenly realize that you keep meeting the same people you know from somewhere else over and over again. Brno is really small. Or, rather, just the right size.
Read more about the topic
21. September 2023
Jan Neuman: Only together can we make Brno the world center of electron microscopy
Every third electron microscope in the world is made in Brno. But what makes the South Moravian metropolis the mecca of the field is the whole ecosystem of collaborating organizations and people. How are they interconnected? And what do they do to nurture and attract new talent and top experts? Jan Neuman, CEO of
NenoVision
and initiator of the Regional Microscopy Platform, answered questions about electron microscopy's past and future in #brnoregion.