Gaming industry boom in #brnoregion
Anyone who knows at least something about the video game industry in Brno knows Jakub Bedecs and Zdeněk Záhora, as they've been very actively pushing game developers from #brnoregion into the global spotlight for a long time. Are they successful? What do they actually do and what's the situation in this increasingly attractive industry?
For some, video games are about relaxing, while others have turned them into a passion. In #brnoregion, this discipline is very much in the spotlight. But why?
There are a number of reasons. A lot of people have realized that it's something they can enjoy but also earn money from, it can satisfy a person's needs to be creative, and in addition to very well-educated coders, it gives jobs to a huge number of other creative professions, such as sound engineers, filmmakers, animators, sculptors, architects, composers, urbanists, copywriters, musicians, cognitive psychologists, economists, marketers, and data analysts. And it would be a shame if these people disappeared from the Czech Republic.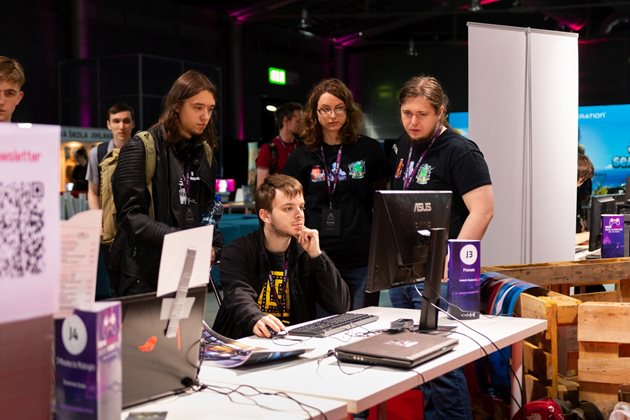 How is gaming industry doing in the Czech Republic?
According to this new study, the sales of Czech computer games in 2018 reached almost 0.4 billion USD out of the global total of 137.9 billion USD. The video game industry not only brings tax money to our country but it has also become a major export, as over 90% of Czech production goes abroad. Besides, it's reasonable to expect that this industry is only going to become more significant in the years to come.

And how are we doing in comparison with other countries?
We don't have exact numbers, but based on history and our experience it's safe to say that for such a ridiculously small country there's quite a dense concentration of companies with a long history of development and phenomenal global achievements.

Right now there's Beat Saber designed for virtual reality, Kingdom Come set in the Middle Ages, mobile Chameleon Run, Hackers, and Puppet Soccer, Space Engineers taking place in space, a series of military simulations ArmA, Eurotruck Simulator for truck enthusiasts, Samorost by Amanita Design for fans of visual arts, and the artistic Dark Train and Rememoried.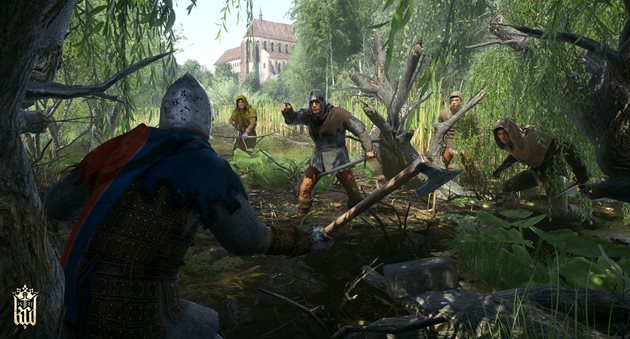 In the past, there was Mafia 1 and Polda, Ve stínu havrana and Bulánci designed for the local market. Mashinky is a game developed by Honza Zelený in his leisure time; now, thanks to great sales, he can work on it full-time. Factorio was created by two or three guys with no support and so far it has sold millions of copies. By the way, Vlaada Chvátil, author of the globally renowned board game Codenames comes from #brnoregion as well; in New York, they even teach a regular course on his design! And now his CGE Digital is creating digital board games.

How come we've been doing so well?
We don't know for sure, but one of the reasons may be the fact that computers arrived in our country pretty early and a strong gaming subculture formed here. Also, traditionally, mathematics and informatics have been very well taught here for years, and there are quite a number of quality art schools giving just amazing lessons in their studios.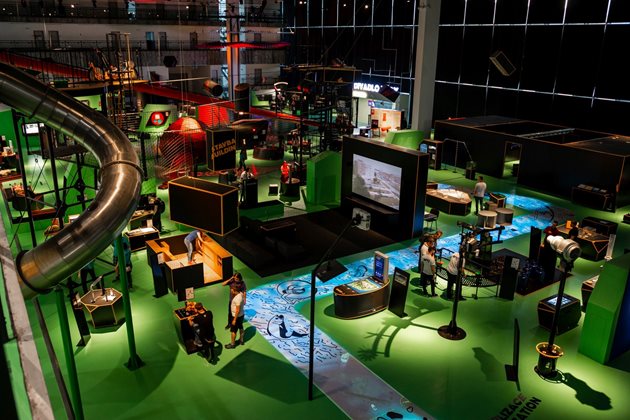 And do we have enough skilful people here?
Depends on the discipline. There are definitely well-educated coders, good at mathematics and coding; you can often come across people with PhD's working in game developing companies here. However, some professions require extra hands from abroad. Fortunately, local universities and companies have been cooperating, as the companies know very well that people won't simply appear out of nowhere and that their help is needed. That's why they are willing to donate money, organize lectures, offer internships, and support students in various ways.

How would you describe current conditions of the video game industry in #brnoregion?
In Brno, there are over 30 companies dealing in video games, employing over 500 game developers (both men and women). The biggest are Bohemia Interactive, Hangar 13/2K Czech and Madfinger Games; in recent years, foreign companies GIANTS Software and Wargaming have opened branches here as well. Also, there's an entire ecosystem of activities for students, volunteers and universities as well as commercial activities. A lot of interesting events are held here, and it's amazing to see companies, universities and non-profit organizations working together, trusting each other, supporting students, and just simply having fun. This is quite exceptional! That willingness to help, even a sort of enlightened ability to see the bigger picture, knowing that if we join forces, the entire region and all the companies may profit from it; successful companies, both big and small, in Brno as well as in Prague, though the network there is not this tight.

What's happening in Brno in video game development?
Every month developers meet at the GameDev Area Meetup, then there's the Gamer Pie festival which gives us a chance to informally refine the debate on games, there are gamejams during which a group of people tries to develop a game in 24 to 48 hours, and, of course, the international Game Access conference. Also, development studios host retro-parties or clubs for people to have fun.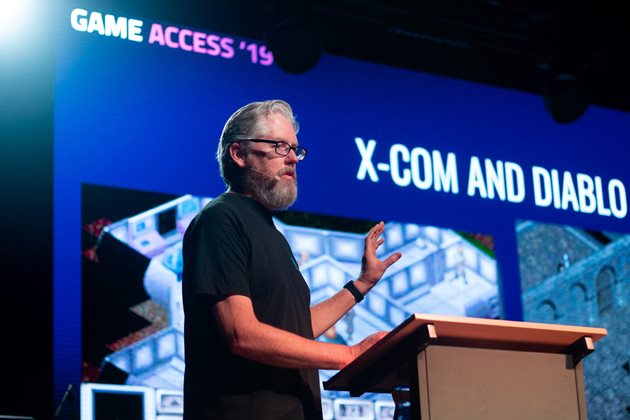 And how do local universities approach video games? Are they interested?
Yes, they are. At Masaryk University, students can attend as many as 12 courses on video games. There are other courses at the Faculty of Social Studies (Psychology of Computer Games), Faculty of Arts (Game-development Studios, Computer Games Critical Analyses, Applied Game Studies, Digital Games – Analysis and Design), some other courses at the Faculty of Education, and others at the Faculty of Informatics (Development I and II, Game Design I and II).
We are in touch with Brno University of Technology and Faculty of Fine Arts at BUT to establish cooperation with sculptors and architects. At the Faculty of Fine Arts, students can attend courses on game development led by Vojtěch Vaněk (Dark Train) for a third semester in a row now. Also, we've been cooperating with the Multimedia Art College in Jihlava and have been supporting the local Art and Management High School where I teach game development and design and for which we've been mediating contacts with game-developing companies. And there's a lot more.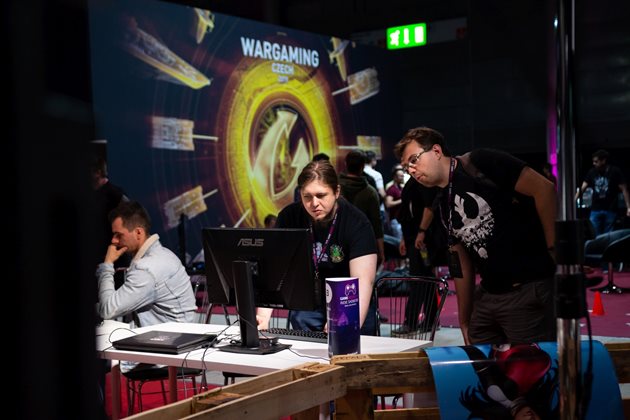 Anything else up your sleeves?
We'd like to create an interdisciplinary bachelor studies program. You know, when people from various disciplines get together, excellent things emerge; I saw this for myself in the Game Design I course I teach, which is attended by philosophers, students of library science, IT guys, and people studying various other programs. Together with some colleagues from the Charles University in Prague, we've been considering sharing our forces and mentors, swapping lectures and supporting student projects no matter which schools the creators come from. We'd like to help attract foreign talents and develop game design at high schools.

How can you help young students at high schools?
We show them what game development is and that there are numerous directions to take in the industry. A lot of people play computer games and for most of them it's an attractive discipline, but they have no idea what it means to actually develop them. If they try to design a board game only to find out that it's pretty demanding, it may discourage them or, on the other hand, they may decide to specialize in some discipline, such as game analysis, marketing, design, development, rule creation, streaming, YouTube culture, fans or media education. Their interest in games may open doors to a large number of other professions.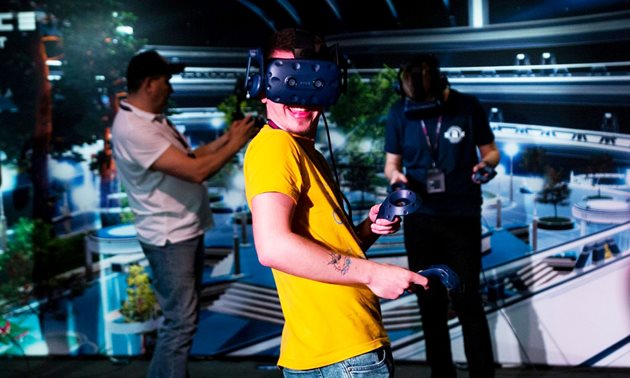 Do companies get involved in the development of this industry?
Big companies, such as Bohemia Interactive, Madfinger Games and Hangar 13, as well as active small indie studios, such as TinySoft, Nox Games and CBE Software support this region the most. For example, Hangar 13 visits high schools to explain to the students what positions there are in the video game industry – something most people have no idea about. I'm glad to see that companies are willing to work hard to create something interesting even though there's no money in it.

A lot of your activities are non-profit. Do you like it that way or would you appreciate some help from the government?
It suits me perfectly because in the non-profit sphere, it's easier to keep people interested in things. On the other hand, we've reached the limits of human capacity, so we know that in order to keep developing, more people are needed; however, competent and trustworthy people who are willing to do a lot of work without making it their business are hard to find. We know that the capacity of long-term volunteer work – in fact, even altruistic work for the ecosystem – for all the gaming projects taking place in #brnoregion will soon be exhausted.

What would you like to do about it?
We'd like to strengthen and formalize interconnection among the companies, universities and non-profit entities and to organize projects together. We'd like to send money only to the projects where we know who will be working on them, what their outputs will be and when the final product will be available. Everybody will be free to donate money for that, and we will hire people for specific tasks. This may look utopian at first sight, but on the other hand this is #brnoregion and we've been working on this for nine years now, so I believe it can be done.
Zdeněk Záhora is a teacher, writer, musician, and game enthusiast. He teaches game design, critical game analysis as well as a methodology seminar on games and research at Masaryk University. You can come across him as a teacher at the Art and Management High School in Brno and at the Multimedia Art College in Jihlava.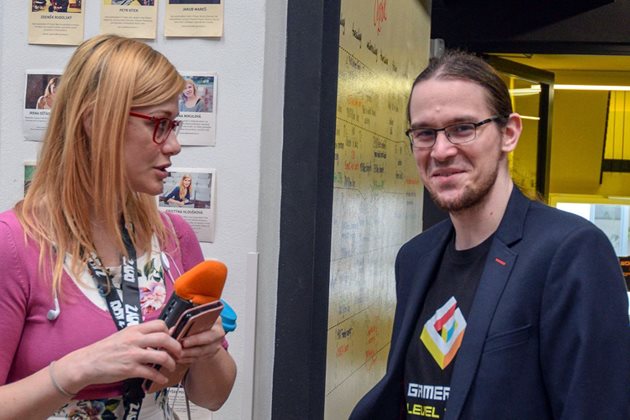 Jakub Bedecs is a game developer and enthusiast, founder and CEO at Fineways Studios as well as one of the founding members of and creative director at Gamedev Area, an independent initiative supporting the video game industry in #brnoregion.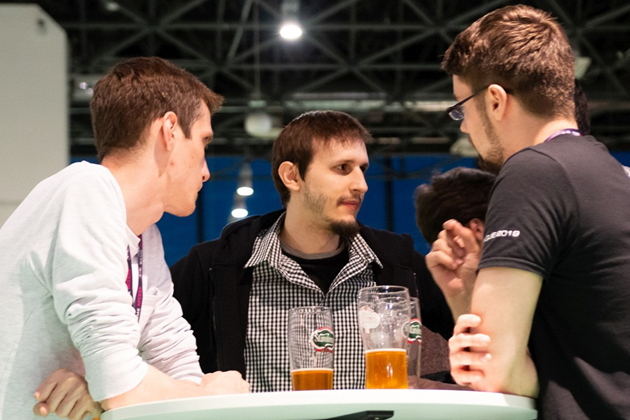 Read more about the topic
25. July 2023
Electron microscopy in action: Brno teams are developing energy-efficient chips
Exploring new materials for chip production and enabling their analysis directly in the production environment – these are the tasks of two scientific teams from #brnoregion – from Thermo Fisher Scientific and Brno University of Technology. Electron microscopes play a key role in their efforts. Thanks to them, as part of the three-year
European ALL2GaN project
, we can look forward to a solution that has enormous potential to save energy and thus mitigate the climate crisis by reducing CO2 emissions. Indeed, the gallium nitride chips being developed will be used in a wide range of applications including telecommunications and e-mobility.