Kentico Software
"From Day 1, I wanted to do business on an international level and sell software all over the world. That's one of the reasons our very first customer was from the USA," says Petr Palas, founder and CEO of Czech company Kentico Software, who now has customers in over 100 countries.
Palas founded Kentico Software in 2004 and the first customer purchased its content management system (CMS) a mere six months later. Today, Kentico has around 10 thousand customers and is one of the world's most frequently used CMS solutions for medium-sized and large companies. The company also operates branches in several foreign countries and is still growing.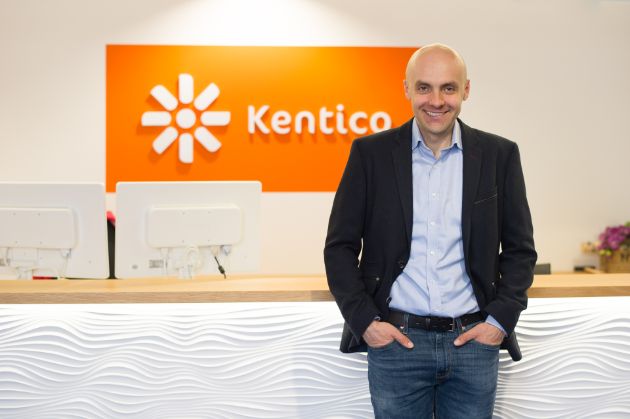 One-man company
Petr Palas initially came to Brno to study information technologies at Masaryk University. It was during his first semester there that he got a part-time job in what was then Moravia IT: "At the time, Moravia IT was one of the most progressive IT companies in the Czech Republic and one of a handful of globally managed companies. For me, it was an opportunity to learn about modern technologies, marketing and company management methods." His work developing online applications and web portals gave birth to the idea that would later become Kentico:
"At Moravia IT, I did static websites; I would receive information to publish on the website and transcribe it into HTML code. Lots of manual work. This got me thinking about how to simplify it to enable users to manage their website content themselves," reflects Palas.
After being promoted to a product manager, he saw a real demand for products like CMS, as there weren't many of them back then. Moravia IT was uninterested in pursuing a product like this for fear of competing with its largest customers. For this reason, Palas decided to set out on his own and founded Kentico in 2004 with his own CMS.
Moravia IT was founded in 1990 as a small family business specializing in software translations. In 2017, it was purchased by British RWS Holding. Today its services are used by customers such as Oracle, IBM, and Microsoft.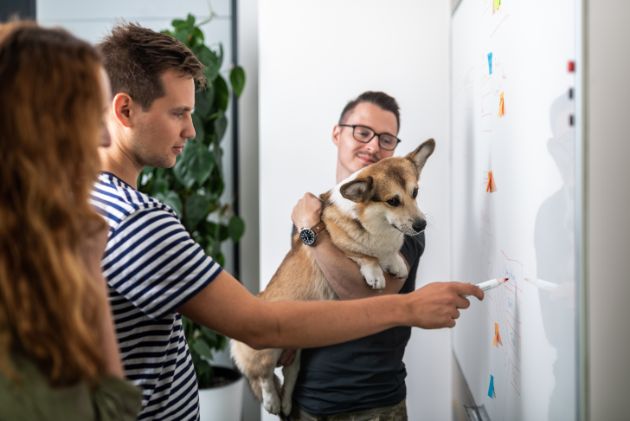 Building a global company from #brnoregion
A mere six months after it was founded, Kentico was contacted by what would be its first customer. Even though its product only existed in a very basic form, it was successful and more customers soon began pouring in. Only twelve months later, Palas could afford to hire his first employees and the company has been growing ever since – so fast, in fact, that it's been listed among the fastest-growing technology companies in the Czech Republic by Deloitte, two times in a row.
The company's growth was quite a lesson for Palas: "When I started this business, there weren't many educational resources for a fast-growing technology company in the Czech Republic. Today, there are numerous mentoring programs and opportunities for new businessmen as well as developing companies to get help and support."
And Kentico has been helping there, too. Together with Richar Brulík, VP of Global Sales, Palas has been cooperating with the South Moravian Innovation Centre as a mentor for the JIC PLATINN program for the region's well-established companies.
Even though Palas established the company with the aim of going international, he's never considered leaving #brnoregion: "We wanted to remain a Czech company." True, that decision comes with certain limits, particularly when seeking specific professions, such as marketing. However, Kentico has branches in the USA, UK, the Netherlands, Singapore, and Australia to help with marketing as well as sales and technical support. "This is because marketing in Brno isn't as well-established yet and there is a lack of people with experience with technology marketing, especially at the international level," he adds.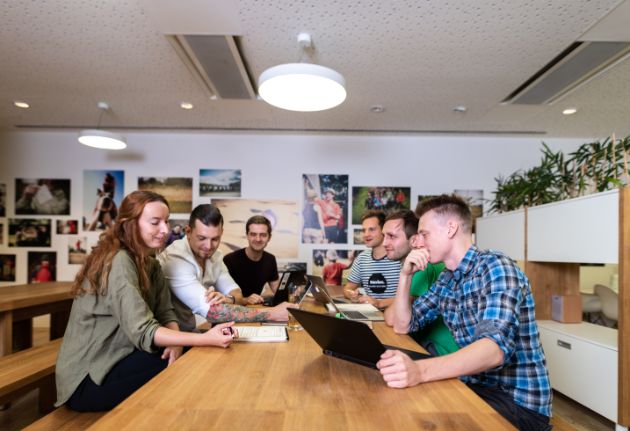 On the other hand, finding technology experts in Brno has proven far easier for Kentico, mainly thanks to its cooperation with Masaryk University. In Kentico Academy, students of the Faculty of Informatics gain hands-on experience in application development. And those who show enough talent and skill are invited to continue their careers in Kentico.
The company has three main principles – Be Human, Be Transparent, and Make a Difference. "For a long time, we've been trying to be a very human and friendly company, both internally among our people and outwardly with customers. We get our employees involved in choosing the direction the company takes and share the results with them, so they understand the context of the entire business. We let our customers try out the entire product in advance, so they know exactly what it will cost and what our plans for the future are." Palas adds that the company puts extra effort into motivating employees to come up with their own solutions and ideas. The company has introduced innovation time, during which each employee can dedicate up to 20% of their working hours to projects outside their everyday work.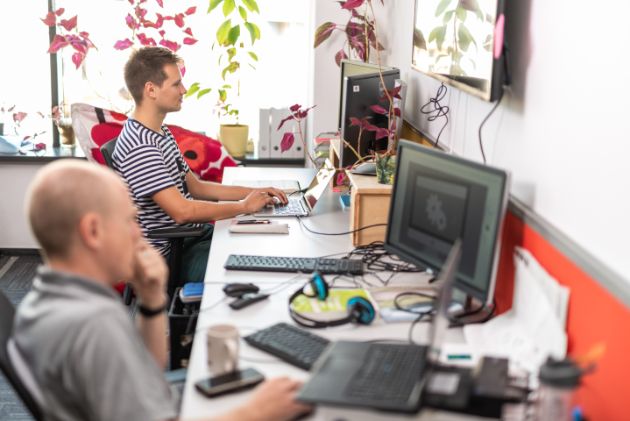 World-class CMS
In the beginning, Kentico focused solely on content management systems in the .NET environment, and was even one of the first to offer a solution on this platform.
"We entered the market at the right moment. A lot of digital agencies wanted to switch to a standard CMS because continuing to develop their own was no longer efficient for them," says Palas about how the company benefitted from the fast-growing market and demand.
Customer requirements and technologies have continued to develop, so in 2011 the company released Kentico EMS (Enterprise Marketing Solution), an extended version of its original product: "Companies get everything they need to communicate with their customers online, like a website, an online shop, and tools for online and email marketing." This addition to Kentico's portfolio attracted larger companies and today there are 10 thousand of them all over the world.
Customers help push Kentico further as well; when a customer reports a bug, on top of fixing it within 7 days, Kentico also plants a tree as a way of saying thank you.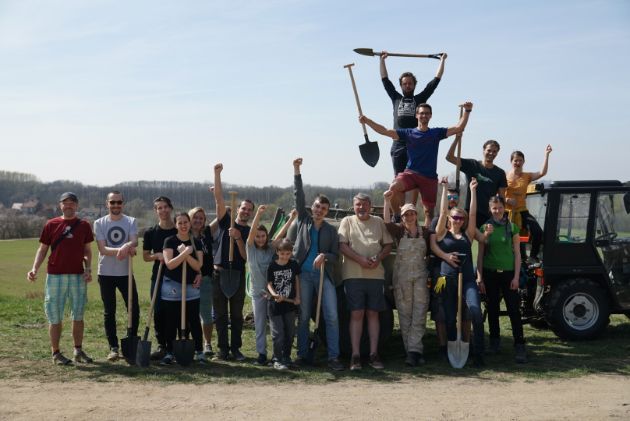 Since 2014, the company has been working on a next-generation CMS, which will be their strategic focus and their largest challenge in the years to come. "Kentico Cloud focuses on helping companies manage all their content from a single spot and deliver it to various communication channels and new devices that we may not even be able to imagine yet," adds Palas.
Read more about the topic
1. June 2023
#brnoregion launches the Dealroom ecosystem database
We have joined a network of more than 200 countries around the world mapping their tech ecosystems. The
Dealroom
platform is a live database of startups, funding rounds and investors that make up the #brnoregion ecosystem. It is a tool for both founders and investors in Brno and South Moravia. Find new business opportunities and spread the word about your company!
19. April 2023
Robots, made in #brnoregion:  BRUKER automates microbiology for personalized medicine
In our "Robots, Made in #brnoregion" series, we introduce companies developing smart solutions for automation. As the Bruker brand shows, the usefulness of automation extends far beyond manufacturing companies – it can even make processes in microbiology laboratories simpler and less susceptible to human error. And the result? A simpler process of identifying microorganisms and preparing references for diagnostics and treatment of patients.