Laboratories with no white coats
The extraordinary concentration of universities and research centres in our region create an ideal environment for research. However, once the thorough research is done, where is the best place to use it? Everyday life, of course!
A tough test in the Antarctic
Not far from the northernmost tip of the Antarctic Peninsula on James Ross Island, Masaryk University built a polar station to serve for the Antarctic research conducted by the Faculty of Science and a number of Czech as well as foreign scientists. This polar research station named after Johann Gregor Mendel, father of genetics, has been contributing to the research of this icy continent since 2007.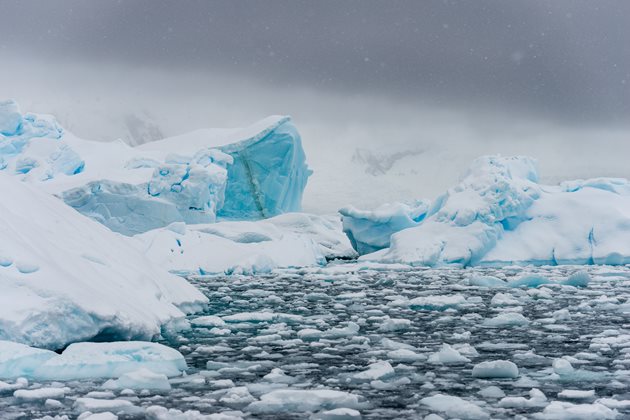 The Czech scientists at the station mainly research the geological development of the peninsula and study climate change as well as its consequences and the ecology of local algae, lichen, and blue-green algae. The extreme conditions of frozen Antarctica also make it a great place to conduct tough applied research. And the subject of the research? Shoes, underwear and even nano impregnation produced by companies who like to know how their products handle the most demanding of terrains. Every day, the researchers wearing them are exposed to snow, ice, wind, rain, and a high level of UV radiation.
"We use the tested products daily. During the expedition, some groups of scientists walk up to 700 kilometres and don't really go easy on their equipment," explains Pavel Kepler, leader of the expedition.
If the products pass the test, the polar explorers grant them the Tested in Antarctica stamp of approval. This opportunity to expose their products to polar extremes provides the companies with feedback on how they did in demanding conditions and whether any further improvements are required. The stamp then serves as a trustworthy quality indicator for their customers.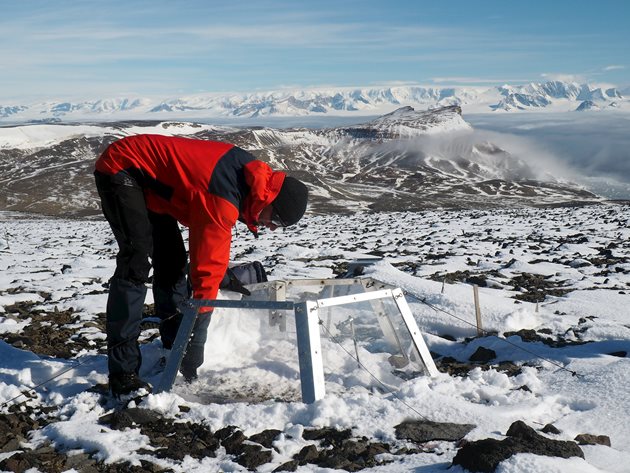 And what conditions are the materials tested in? Temperatures between 15 to -15 degrees, strong wind and snow. The scientists wade through flooded icy creeks and climb up mountains and glaciers covered in sharp volcanic rocks or sticky mud. Marches across difficult terrain and lengthy installations of various apparatuses and sample taking. And long trips on uncovered boats or four-wheelers against strong wind.
Used oil: potential further use
Testing finalized products is a bit of a bonus activity once the materials for them have been thoroughly developed. And there's a special lab for this development in #brnoregion! The Materials Research Centre was established at the Faculty of Chemistry at the Brno University of Technology. Here, the scientists focus on applied research of inorganic as well as organic compounds and biomaterials. The main goal is to help create functional innovations in cooperation with an applied field – with private business. This way, scientific findings and technologies can be used in everyday life much sooner and more efficiently.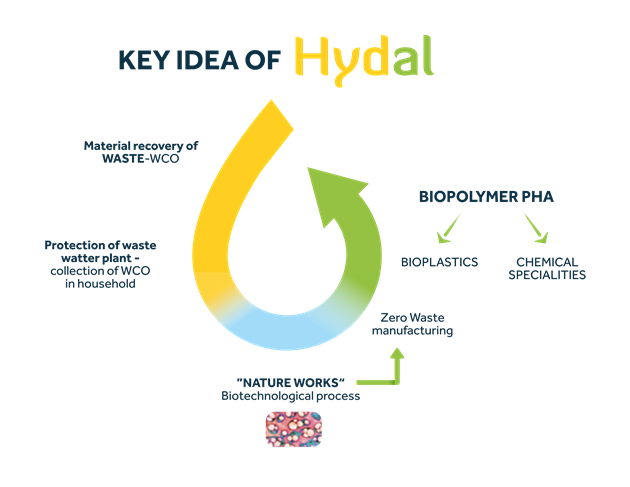 The revolutionary Hydal biotechnology is a good example. It works with used deep-frying oil, which is hard to process. Using special microbacteria, however, scientists from Brno have succeeded in turning it into a brand new raw material – the precious biopolymer PHB. This polymer is biodegradable and – unlike the used oil – can be processed by the soil and oceans. Its main advantage lies in meeting all the criteria of circular economy; its production requirements are absolutely minimal and producing it generates only a negligible amount of waste.
The team of professor Ivana Márová from the Brno University of Technology patented a technology which could help prevent the contamination of our planet by non-degradable waste. In 2012, the NAFIGATE Corporation purchased the licence for the development of this technology, allowing the idea to move from the lab to production. According to the scientists, in the future, Hydal will facilitate the production of degradable bioplastic, ranging from various types of foil and filaments for 3D printers, to microscopic elements for the cosmetics industry.
From heartbeat to theatre stage
It isn't hard to imagine what applied research in natural sciences or technologies deals with. How about the humanities, though? How can testing of the way people think, behave, and interact yield any specific results? Well, it's this and many other questions that scientists are trying to answer using the HUME lab – a unique lab for experimental humanities.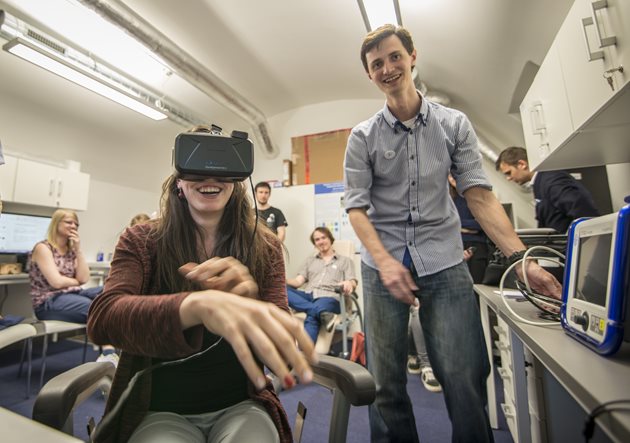 The HUME lab was created at the Faculty of Arts at Masaryk University and deals in controlled laboratory experiments as well as opportunities for field research. Anthropologists, psychologists, experts on religions or linguists turn to it for what they need for their research, and a central database allows them to create and evaluate various types of experiments and share the results of their research.
The HUME lab is making it possible for various teams of scientists to research facets of the human brain like never before. Among the tools to measure behaviour, reactions and attitudes are various monitors of heartbeat, blood pressure as well as changes in hormone levels.

For their latest experiments, however, scientists have been using virtual and extended reality, thermal imaging cameras and eye-tracking. For example the results of the Centre for Experimental Psychology and Cognitive Sciences were used to develop Hypothesis, a virtual software tool used for conducting remote psychological tests.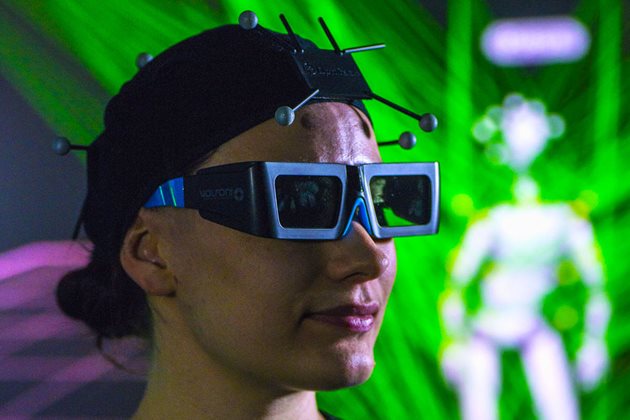 Scientists aren't the only ones interested in how people behave, however. The latest technologies offered by the HUME lab will be used by drama theorists in cooperation with the Department of Biomedical Engineering at BUT. A research team from the Janáček Academy of Performing Arts in Brno aims to develop a new educational method for communication skills based on testing interactions between performers and the audience. Objectively measuring biosignals radiated by both parties during their communication should help improve performing in front of the public as well as the ability to draw attention and convince an audience.
Read more about the topic
22. April 2022
Brno hospitals receive over 820,000 EUR for their Covid-19 research
Brno University Hospital and St. Anne's University Hospital have won a grant for several projects dealing in the research of covid-19. They are searching for preconditions for serious symptoms, the role of immunity in myocardium damage, and diagnostics of superinfections for ventilated patients.