Local companies join forces to fight coronavirus
When the going gets tough, we must be here for each other. That's why #brnoregion rolled up its sleeves and sent its best to fight against the coronavirus. Who is participating and how?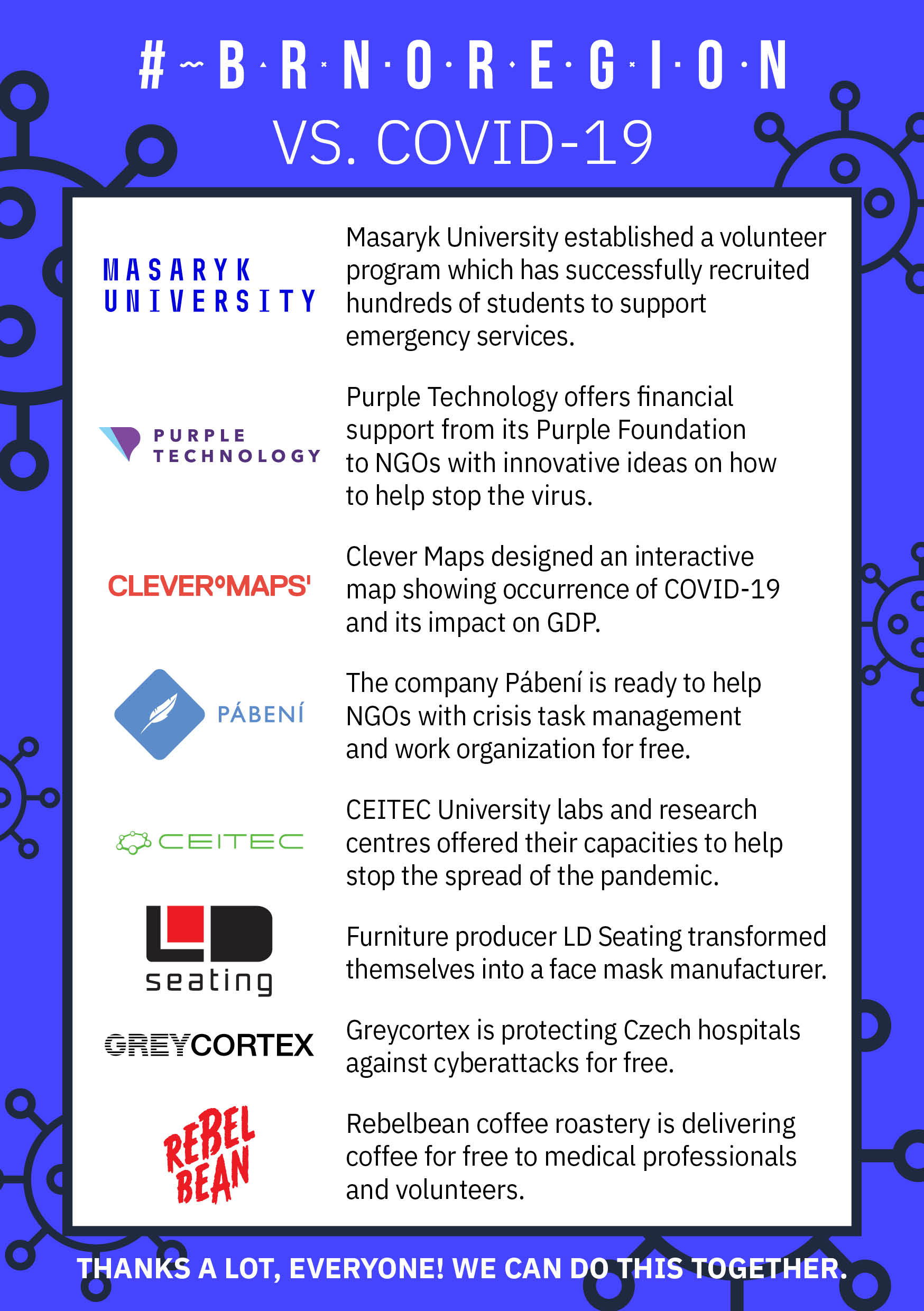 Read more about the topic
22. April 2022
Brno hospitals receive over 820,000 EUR for their Covid-19 research
Brno University Hospital and St. Anne's University Hospital have won a grant for several projects dealing in the research of covid-19. They are searching for preconditions for serious symptoms, the role of immunity in myocardium damage, and diagnostics of superinfections for ventilated patients.