NenoVision
"It was incredibly hard to imagine that this weird thing (which hadn't been working properly yet) would one day become an actual product and work perfectly. That people would buy it, use it and find it very helpful in their work, as it would provide them with completely new imaging options."
The most difficult thing was to imagine that this child of ours we'd been taking care of in the lab and working on all the time could become so successful that we'd build up a global business around it.
They used to study together at the Brno University of Technology (VUT), as both undergraduates and postgraduates, and now they produce accessories for electron microscopes for the whole world.
NenoVision is a spin-off company and one of the examples that show that basically anything is possible if you work methodically and patiently. Jan Neuman, together with his fellow students Zdeněk Nováček and Michal Pavera, decided to further develop one of the subjects of their studies in the team of professor Šikola and introduce it to the commercial world in 2015.
It was an atomic force microscope they were working on at CEITEC as part of the AMISPEC project. They extracted only the most useful and best usable features from their work and thus LiteScope was born – "a box that you insert into an electron microscope to expand its options" – as Jan Neuman, CEO in NenoVision, describes the main product of the company with a smile.
A big challenge: Transition from the university to the world of business
When NenoVision was being born, all the three executive managers were employed elsewhere. They decided to further develop the atomic force microscope project as an extra job and a sort of challenge to make use of their potential and show what they can do. They say that the most difficult thing was to imagine that some people would be interested in their product and that it could bring some added value one day. In the end, however, they agreed that they had nothing to lose and started to work.
"I don't think we've ever felt like the job was done and it was a success. A moment when we discovered that the product could be launched on the market. Always, there has to be somebody who wants to deal with the project, work on it patiently and keep building it. And that's what I've been always attracted to," explains Jan Neuman.
The surrounding environment, lots of contacts, willingness to show the way that isn't exactly conventional – all these helped a lot. And it definitely helped to be open-minded. "We needed to get a licence from the university, so we were looking for ways to do it correctly. And the correct way for me was to not push anybody anywhere but ask people for help instead."
The most important thing ever: Your environment
On their journey to become a viable company, JIC was among those who helped. It all began with SME Instrument and ENTER program when the first proper business plan of the company was created. And it was only logical that soon they needed to decide – should we firnd an investor? "At the time, we were going through the PLATINN program and completely revised our plans. I claimed I wanted to produce 10 devices a year, but the expert from JIC showed me how wrong I was and said we'd produce 150 devices a year and even made me believe that it all did make sense. Our business grew from 30 to 300 million and we had to begin to behave accordingly," as Jan Neuman describes one of the important moments in the development of the company.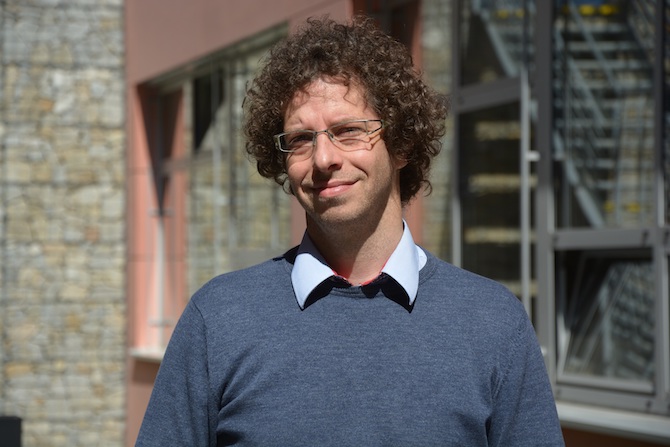 However, he says that the entire environment, South Moravia, and the knowledge ecosystem born there are just as important because they encourage you and show you that you aren't on your own.
"Thanks to my field of study I feel close to Tescan, Thermo Fisher Scientific, and others. And mainly I respect them so much. When you see local companies that have made it to the global market and play significant roles there, you start to feel that it's not entirely impossible to succeed as well."
And it's also thanks to the cooperation in the region that NenoVision is getting ready to go global this year. So far, its main efforts have been about researching and capturing what LiteScope can measure and how it can be useful for the customers. Now, however, it's going to be more about the sales. "We have distributors for entire Europe and we've established a partnership with Tescan. This year, we plan to build up a sales network and monitor whether our distributors are active," says Neuman about the company's goals for near future. In terms of its long-term plans, it would like to produce some of the components as well as some of the electronics on its own, so that some important parts are created directly at home.
Read more about the topic
27. October 2023
Circular projects in #brnoregion
Sending garbage to other countries and a growing volume of dangerous waste at dumps on one side, a crippling lack of raw materials on the other. An elegant solution? A circular economy in which garbage is a resource and which avoids creating it in the first place. Here's a look at several such circular projects from #brnoregion.