Olga Vlachynská: We live our values every day
An interview with Olga Vlachynská about company values, the psychology in the DNA of their business and the specifics of leadership.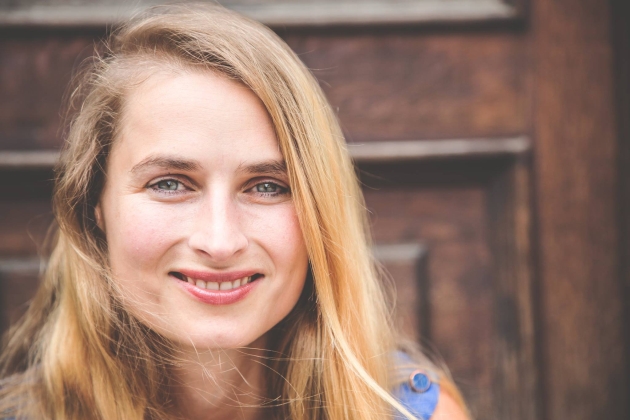 Psychologist Olga Vlachynská is one of the "People from the Bar", a group of people behind the renowned Bar That Doesn't Exist (Bar, který neexistuje) in Brno. In addition, though, these people have been managing other successful cafés and bars as well as the unconventional self-service Anybody hotel. In addition, their hot Turbomošt drink has become an inseparable part of the holiday season in Brno. Their success is thanks not only to their unique concepts but also the strong company culture they all believe in.

How does a psychologist like you start working in the hospitality industry?
Psychologists have been working for our businesses from the very beginning. My husband Jan Vlachynský, the founder of the Bar That Doesn't Exist, got a bachelor's degree in psychology, and Adam Vodička, one of the founders of Super Panda Circus bar and the current principal at the Anybody hotel, is a psychologist as well. Psychology is in our DNA.

What's your job description look like then?
I organize workshops for the development of people in managerial positions, which applies to around one third of the 150 people working for us. These people have been with us for a long time and have taken responsibility not only for themselves and their work but also for other people and projects. And I help them with the transition, so they manage their new roles well and feel comfortable.
In addition to the workshops, I do some coaching and one-on-one psychological consultations; people know me and it's simpler for them to use my services than look for an anonymous psychologist.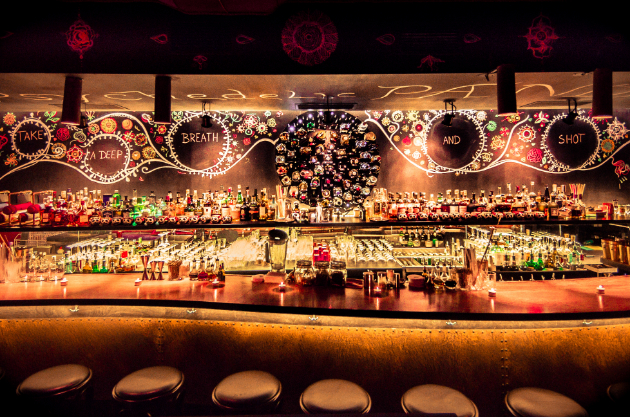 At the time of this interview, there's a quarantine in the whole country. How does your job look now?
I'm staying home with two kids, so I don't really have much time left to work, so I leave it up to my husband who's the main leader and finds the crisis pretty stimulating. He was quick to start transforming the desperation around us into a huge influx of energy and creativity and inspired the entire team. My role is now rather supportive; if anybody feels bad, they can call me anytime. Our educational and development programs are on hold until the economy bounces back.

Do you think your past investments into working with people and company culture are paying off now?
Definitely. It's hard times that reveal the true character of companies and people as well as what's important for them. In good times, it's easy to talk about values and spoil your employees. When push comes to shove, though, I have to decide what's more important for me – my cashflow or keeping my people employed. And it's turned out that our company culture was built on strong values that we're not going to give up now. We'd like all the employees who want to stay with us to do so, and we treat them accordingly. Now, our open system of stimulations for new activities is paying off: you're a waiter but enjoy photography, let's come up with a way for you to make use of that. We had to close all our businesses, but we've gained time to develop a lot of side projects, such as create a bar recipe book, record podcasts, sew beautiful T-shirts, etc.
"No matter what you come up with, share it with us, get others excited about it, and we'll support you." Olga Vlachynská
In addition to developing in what they enjoy – something you actively support, your people also have to do their jobs. What's it like having to balance the two?
This is about each employee's freedom to choose. When you start working in the bar, you're nervous, need to learn everything, and can feel overwhelmed. After some time, though, it becomes a routine which you handle well, and you enjoy how good you are at it. Later, it may even become a bit boring, which some people don't mind, while others may start looking for new challenges. And that's when these people need to be supported; we want them to do what they enjoy.
Words like "values" and "company culture" get thrown around a lot these days; "this is our company culture, so let's paint the offices green, pink, or blue and we're good, right?" What was your approach to company culture in the Bar?
They say that company culture should be something that management decides on. I don't agree with that – I think company culture should come from all directions. The founder, manager, or owner pass their vision onto the company and set the tone of values, but the culture is about what happens in the company every day – how we approach our job, treat each other, and deal with crises. It's good to identify values and be conscious of them, but values like that have to live a life of their own, too. You need to discuss them, not set them in stone. Having defined values helps us recognize when we might be violating them. And well-defined values prevent people with major shares in the company from abusing their power. When a manager yells at people, an employee can step up and say "I don't like this; you're violating something we all hold sacred here."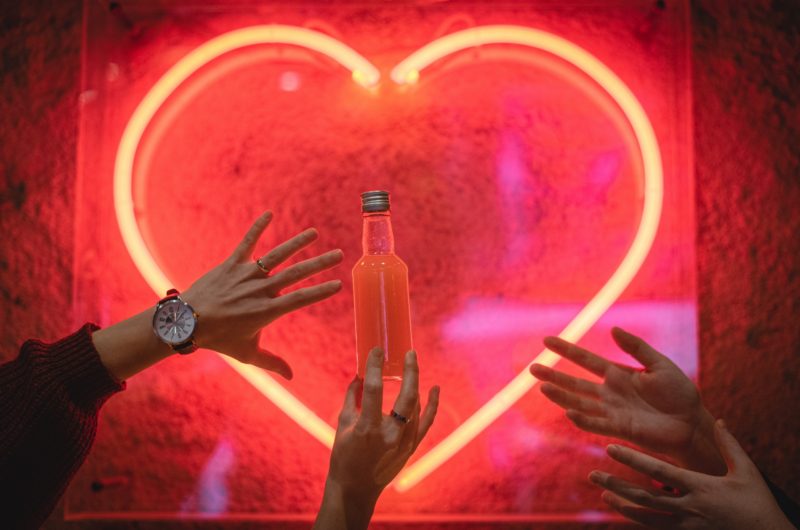 For some businessmen, values and visions are only abstract terms and they don't know how to turn them into tangible things…
Company culture and values are more than abstract terms. They are present in every company and you can see them whenever you visit: it's the way people dress, treat each other, the way they work (hard or taking long breaks)… All these create a company culture. Something like this always emerges in a company, whether the owner participates in it or not. It's very much affected by the owner's character and by the kind of people they attract. Everything may work perfectly even if the owner doesn't think or talk about values, which is often the case with small companies. However, lots of companies grow out of their punk slippers and people start to feel worse there. And that's when they need to stop and say what's important for them and clearly those things as values.

What values did you decide on in your company?
What's important for us is hospitality: to our guests and to each other, and we do feel it around here every day. There was a period when people were slandering us, so we had to become able to provide feedback in a useful way without hurting anyone.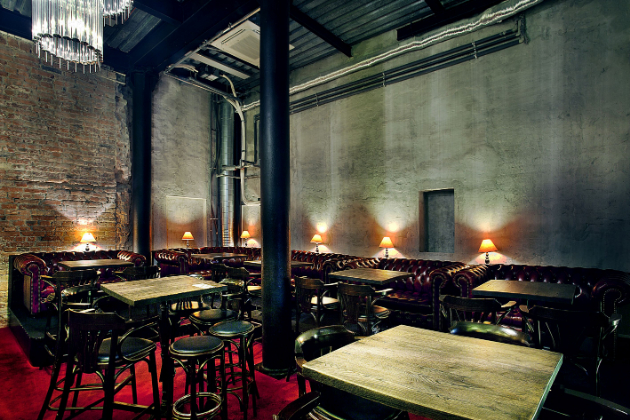 In a situation like this, having several psychologists in management certainly comes in handy. What about bosses or company owners with no psychological education, though?
It's important to learn to listen. People keep saying that leaders need to be able to speak and convince the masses about their visions. Before speaking, you have to listen first. Leaders usually find it hard to listen, as they're responsible not only for the people but for the complete operations of the company.

You've mentioned leadership several times as well as the fact that quite a lot of people may become leaders in your company. This must have something to do with your non-hierarchical structure and a lot of the projects you run. What's your approach to leadership?
Leaders serve people; they aren't just people with some privileges who can do whatever they want. They ensure their projects work well and their people feel comfortable working on them. Here, regular employees become leaders. I open leadership training once or twice a year. I ask the operation managers which of their team members have started taking on more responsibilities and invite them for training.

What happens when a person in a leading position grows too big for the options the existing group or company can offer? Do they leave or do you look for new challenges for them which could expand your activities?
So far, we've been expanding a lot and have established new business and projects. And one of the reasons was to keep these people with us. Last year, we lost several people and that was exceptionally painful for us. We may have to get used to this, as it's normal: people develop and become too big for our company, so they leave to find a place where they feel they fit. We are a young company, and we've grown enormously fast from several people to 150 employees in just seven years, so let's wait and see where things go from here.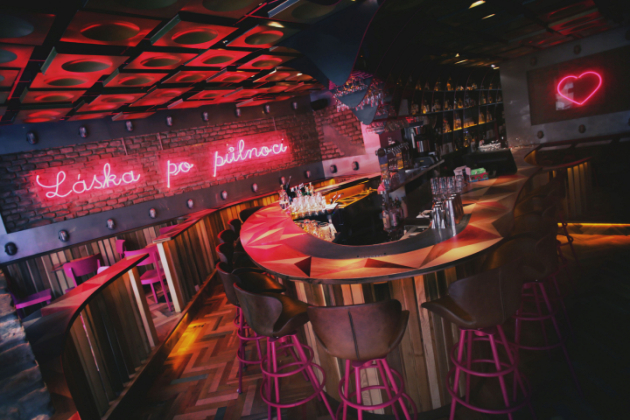 Financially, the coronavirus crisis has been quite a challenge for a number of entrepreneurs. For those with companies currently struggling to survive, what advice can you offer for taking care of themselves? As an owner and heart of the company, how can they remain resilient so that the company can continue?
Each of us perceives this crisis in their own way, through different emotions and different issues. There's no need to compare yourself to others; some people get hit hard, while others find a crisis stimulating. Be nice to yourself. Accept the negative things that this crisis has brought on. It's ok if you can't even get out of bed one morning and just cry because your situation has become extreme; this kind of situation provokes some very strong reactions in your body. Respect each other and yourself as well. Let's support one another.

Do you think the position of a leader is changing in these times?
It's important to be as transparent as possible even when you're not sure what'll come next. People in lower-level positions may feel powerless, but that's something we can work on. Communicate with them and tell them the truth as quickly and directly as possible. Feel free to even tell them things like "I'm sorry but I can't give you an answer at the moment; I'm going to tell you once I can."

What if the worst happens and a boss has to say goodbye to some of their people? What's your recommendation for moments like these?
I don't know, honestly. There's no "best" solution here… just the least terrible one. Still, be as transparent as possible and tell them what's happening. Get ready for the emotions it stirs and accept them. Offer some support, but don't force it on them, as they're likely to feel betrayed.

This is a shortened version of the JICtalk podcast with Hanka Šudáková interviewing Olga Vlachynská. The full version (only in Czech) here.
Read more about the topic
14. March 2023
Robots, made in #brnoregion:   Pekat Vision: Automated eagle-eye for your quality control
Releasing defective products into the world? That's every company's nightmare! That's why quality control guards their gates to stop them, and the more automatized the whole thing is, the fewer defective products end up on supermarket shelves. And the top solution by Pekat Vision from #brnoregion has been in high demand by a growing number of companies!
23. January 2023
Robots, made in #brnoregion: ACAM, master of automation for industrial corporations
Automation and robotization aren't just "nice-to-have" trendy things; for production companies, both are "must-haves", at least when it comes to their routine activities. Numerous impressive solutions have entered the market recently, and many of them are "Made in #brnoregion". Learn more about them in this series of articles!