Pekat Vision software reveals incorrectly hammered nails as well as flaws in fabric
In just four years, this young company has proven its potential by gaining customers all over the world. Pekat Vision's intelligent software provides automated product quality checks and saves a lot of routine manual work and, in a lot of cases, does a far better job. The best part? It can check virtually anything.

The primary idea to develop software to assess product quality based on machine learning was born in Petr Šmíd's mind around the end of 2016. He quickly set to work and, at the start of 2017, founded Pekat Vision and has been developing it ever since.
"Back in university, I was already dealing with machine learning and neuron networks and wanted to find a tangible way to apply it. My colleagues and I explored several directions and eventually discovered there was a huge demand to automate visual quality checks in factories," explains Petr Šmíd, founder and CEO at Pekat Vision.
Pekat Vision makes it possible to find holes in fabric, poorly hammered nails or chipped bottles. It's also much easier to use than its competitors' products. "Most programs developed by our competitors can look for expected defects, since that is what is used to train the AI. We combine two approaches: we train our program on images with known defects and, mainly, on images with no defects. This allows our program to detect unexpected defects as well," explains Šmíd.
The software by Pekat Vision reliably detects flaws on any material and surface, including wood, cork, or stone, where no two pieces ever look the same. What's more, it detects incorrectly hammered nails on pallets, chips in glass, or tiny holes in fabric. Simply put, there's no limit to what it can do.
Unshakeable trust in the product
The beginnings were harder for Šmíd than expected, and he was only able to get through it thanks to the unwavering support he received from his excellent colleagues. "The fact that our very first coders survived the terrible conditions we worked in is something I'll never cease to appreciate. At one point, I wasn't even sure I'd have enough money for their salaries, yet they said they'd be happy to stay on for some time, even without pay."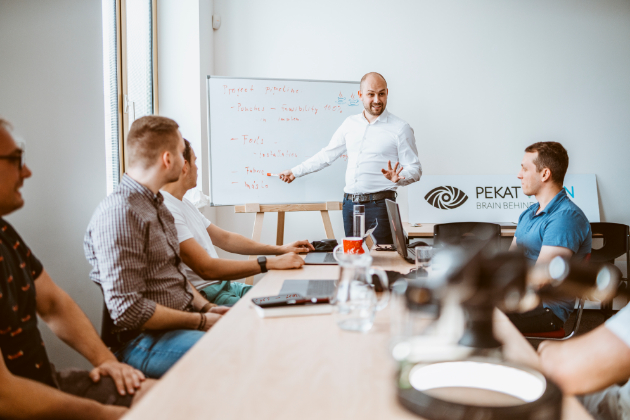 This persistence, along with a small investment from Šmíd's father, allowed them to continue developing their product until they released the first version of the software that could be used in production.

An investment by Lighthouse Ventures capital fund kickstarted the development of the company in 2019, allowing Šmíd to hire sales and customer support teams that today make up nearly two thirds of the company. "We gained the investment after we showed that our software really worked in production," adds Šmíd. While he no longer develops the product himself, he's still in charge of the development team and, of course, supervises the sales as well as the operations of the company.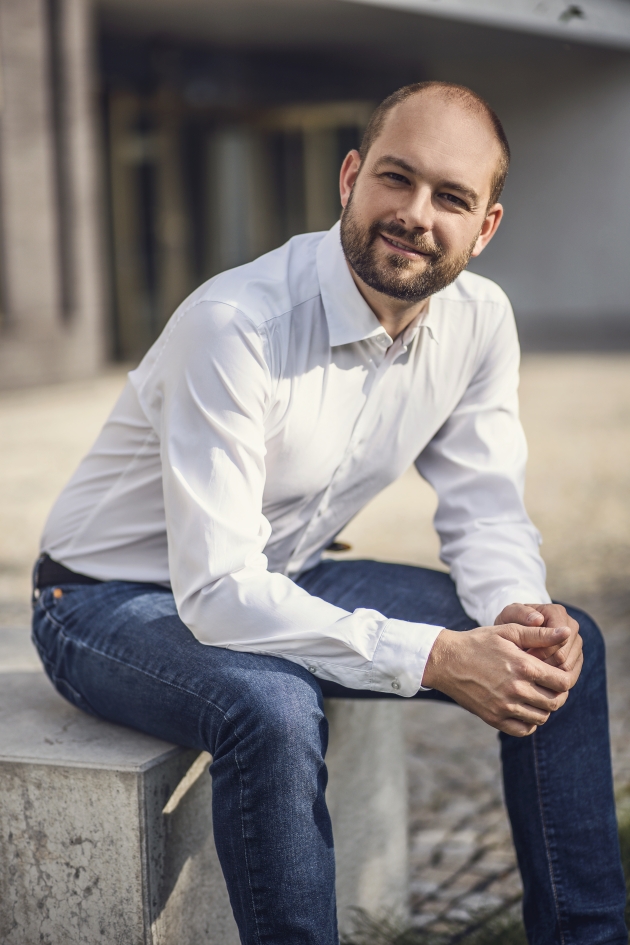 Getting the investment was no simple feat, either, as persuading the investors took Šmíd around nine months to achieve. "Up until then, I had been dealing with technologies and had never attended a business meeting, so I was clueless about a lot of things. My failures were my biggest teachers and I read a fair bit online, too. JIC and Czechinvest were also a great help, as they put us in touch with our first investors," recounts Šmíd.
Success in both Europe and Japan
Since then, Pekat Vision has built up a remarkable network of customers all over the world, e.g. in Denmark, Sweden, Israel as well as China. Japan also became a major market recently, when the company established cooperation with camera-producer Toshiba.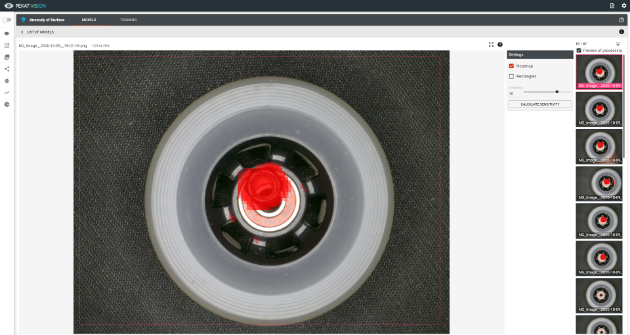 "Recording production isn't enough for our customers—they need to evaluate the footage and identify defects. When Toshiba cameras are connected to our software, a simple final solution is born," explains Šmíd.

And Pekat Vision has established several partnerships like this. It has been working with Tiawanese Adlink on an intelligent camera and on an innovative way to inspect roll materials Brno-based CAMEA.

Petr Šmíd recognizes the huge potential of the US market, mainly in the textile industry. "The USA produces and sells a lot of denim. The fabric goes through some cylinders with people standing around and checking it for holes or flawed threads. This requires a lot of people and the high production costs that come with them. Automation could save a lot there, and the cameras provide better results, as well," explains Šmíd.

Šmíd manages his company from Brno and Vienna. Living in Austria, his decision to do business in Brno was a calculated one: "There were two reasons for establishing the company in Brno; the quality of Czech coders and money. In comparison with Austria, the costs of doing business are lower in the Czech Republic." In exchange, Šmíd spends a few days every week in Brno, traveling here by train and getting work done on the way.
We won't let growth catch us off guard
"Our aim is to become the best in the world in terms of technology. In terms of business, we'd like to become No. 3 and then, potentially, No. 2 in global sales. This is our vision, and it'd be great if we achieve this in five years," says Petr Šmíd, CEO at Pekat Vision.
Šmíd admits that the company would like to start another round of testing and continue growing. To be on the safe side, though, he's already getting ready for growth even though there are only around twenty employees in the company now. "When there are more than 20 people working in the company, the founder loses track of what each of them is doing and how they are motivated and satisfied. The founder can no longer discuss every single step taken in marketing or sales. This is why I've attended several training sessions for managers to learn to prepare metrics and simple processes and to be able to keep seeing how the company is really doing."
Read more about the topic
23. January 2023
Robots, made in #brnoregion: ACAM, master of automation for industrial corporations
Automation and robotization aren't just "nice-to-have" trendy things; for production companies, both are "must-haves", at least when it comes to their routine activities. Numerous impressive solutions have entered the market recently, and many of them are "Made in #brnoregion". Learn more about them in this series of articles!
19. September 2022
Velvet Innovation Conference spearheads discussion on sustainable business
The second Velvet Innovation Conference brought business leaders, European and local policymakers, and innovation fans together to network and inspire one another. The two keynote presentations addressed various strategies for the sustainable development of global businesses to courage local companies in their sustainable visions.