Respilon Virus Killer – face masks that kill dangerous pathogens
During the fight against the new type of coronavirus, a number of heroes emerged in the Czech Republic, both from private companies and the public. One of them is Respilon, a Brno-based company producing protective aids and window screens made of nanofiber, which developed a material which kills 99.9% of bacteria and viruses.
A country of tailors
March 2020. The pandemic caused by the new type of coronavirus, which started in China and spread completely around the world at the beginning of this year, has caused quite some troubles, and most countries are struggling with a huge lack of protective equipment. Almost every fifth Czech is sewing cloth face masks for themselves, hospitals, and other institutions. After all, a cloth one is better than nothing.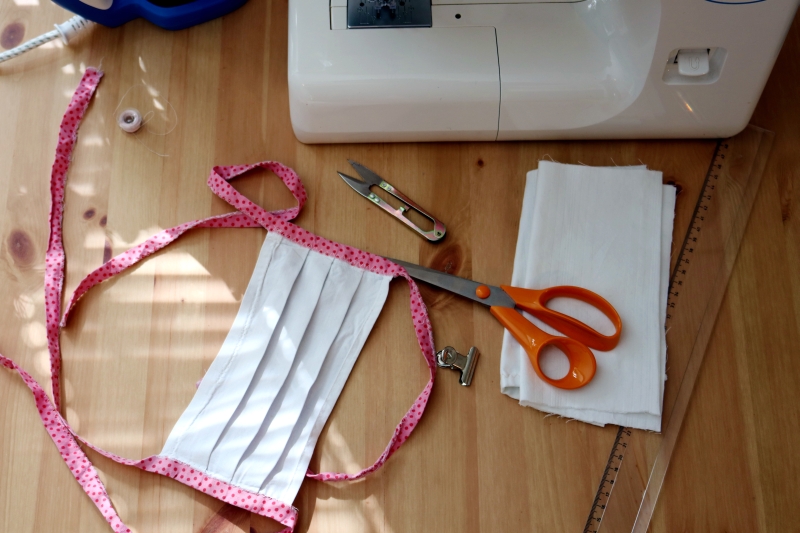 Numerous Czech institutions have joined the intensive development and production of protective equipment as well. In addition to nanofiber face masks, the Technical University of Liberec is producing filters that can be inserted into the home-made face masks. Josef Průša, famous Czech 3D-printing pioneer, has started printing protective shields for medical personnel. The company Dina-Hitex has been restoring old assembly lines to create surgical masks. And there are many, many more.

Now, however, let's take a look at Respilon from #brnoregion, as that's where face masks that not only block but also kill pathogens have been developed.
Protection against aggressive environments
Let's go back a few years, though.

Respilon was established by Roman Zima in 2013 with the aim of launching products to help people live better, healthier lives. "Our goal was to become a recognized authority on protection against aggressive environments," explains Zima.


The company started selling its nanofiber face masks protecting against polluted air as well as pathogens in the UK, where it's registered. "A company based in London draws everybody's attention," explains Jana Zimová, co-owner of the company. And it started selling the face masks mainly in China, where air quality is exceptionally poor. "The air in our hotel room in China showed a value of 120 in the air quality index. In Europe, anything above 20 is very alarming," says Zimová, describing the situation in China.

RESPILON® nanofiber material is made from fiber 1,000 times thinner than a human hair. It lets air through to allow breathing while blocking anything larger than roughly 0,03 µm, i.e. viruses, bacteria, dust, pollen, and mildew. Tests have shown that this material catches up to 99.9% of absolutely all pathogens.

Since 2015, Respilon products have been available in the Czech Republic as well, and today the company operates branches or distributes its products in dozens of countries all over the world. Since its very first days, Respilon has been providing support to those who need their protective equipment, absolutely free. "We've installed our window screens at kindergartens and daycare centres for young oncological patients or in retirement homes," says Zimová.
Yearly supply nationalized
Respilon produces disposable face masks and washable multi-purpose respiratory shields made of nanofiber membranes. Both products are used mainly by people suffering from respiratory problems, allergies, or compromised immunities. Additionally, these products work excellently against the flu and smog as well. The company also produces and sells window screens that block smog and fine dust all over the world. "The nanofiber enables the screen to block all the dirt from the outside, making it unique. And it even catches emissions from diesel engines," says Roman Zima.

The company has been closely cooperating with several universities in the Czech Republic, but most products have been produced abroad.

At the beginning of 2020, when China banned the export of any protective equipment, for several weeks the company had no idea what had happened to its supply of face masks being produced there. China nationalized around 750 thousand face masks, which is around the amount Respilon sold during all of 2019.

It seems that demand in 2020 will be much higher. "In a mere four days, we received orders for eight million face masks. No company can be this flexible, though," says Zimová, recalling what the situation was like in January.
The Virus Killer is coming
Until 2019, the Respilon's flagship had been window screens. This year, however, face masks featuring its Virus Killer technology, enriched with accelerated copper oxides, are likely to become the company's most popular products. After all, as its name suggests, this material not only catches but also kills dangerous pathogens.

This allows for repeated use of the face masks that can withstand around 24 hours of active use. This means that if you wear one for 3.5 hours a day, you'll be able to use it for an entire week.

Virus Killer face masks are produced in Turkey, but a production line in the company's hometown of Brno should be ready by mid-May, as well. "We consider it our duty to start production here as well; so that the people of the Czech Republic never request protective gear in vain again," says Zima, adding that the company doesn't want to depend on decisions of foreign institutions. Currently, any country could simply confiscate the required material for its own market, just like what happened in China.

The original plan for Czech production was 70 thousand pieces a week, but the massive demand very quickly changed this strategy to 100 thousand every day. After all, in just the first two months of 2020, Respilon managed to open another four production facilities of classic face masks, thus increasing the production capacities by hundreds of percent.
Read more about the topic