Robots, made in #brnoregion: ACAM, master of automation for industrial corporations
Automation and robotization aren't just "nice-to-have" trendy things; for production companies, both are "must-haves", at least when it comes to their routine activities. Numerous impressive solutions have entered the market recently, and many of them are "Made in #brnoregion". Learn more about them in this series of articles!
"Let's either do it right or not at all," agreed Pavel Bortlík and Jan Šimurda in 2014, then students of the Brno University of Technology, and immediately dived into industrial automation, much to the disbelief of those around them. In most cases, it's impossible to start working with major companies when you are a young, inexperienced firm with no funding or references. Not so for ACAM, though! From Day 1, they decided to cleverly target industry leaders, such as Toyota, Volkswagen, Škoda or Bosch, in true developer fashion.

"We used to ask our clients to not offer us the jobs that others could do – we wanted development projects that no one else would touch," explains Pavel Bortlík. They quickly obtained their very first reference from a global company, and more started coming their way soon after. In their eight years in business, they've completed over a hundred projects and only a couple were similar to others. After all, serial production and maximizing profit aren't among ACAM's goals – their passion is solving puzzles. "Developing still makes us happy," says Bortlík with a smile.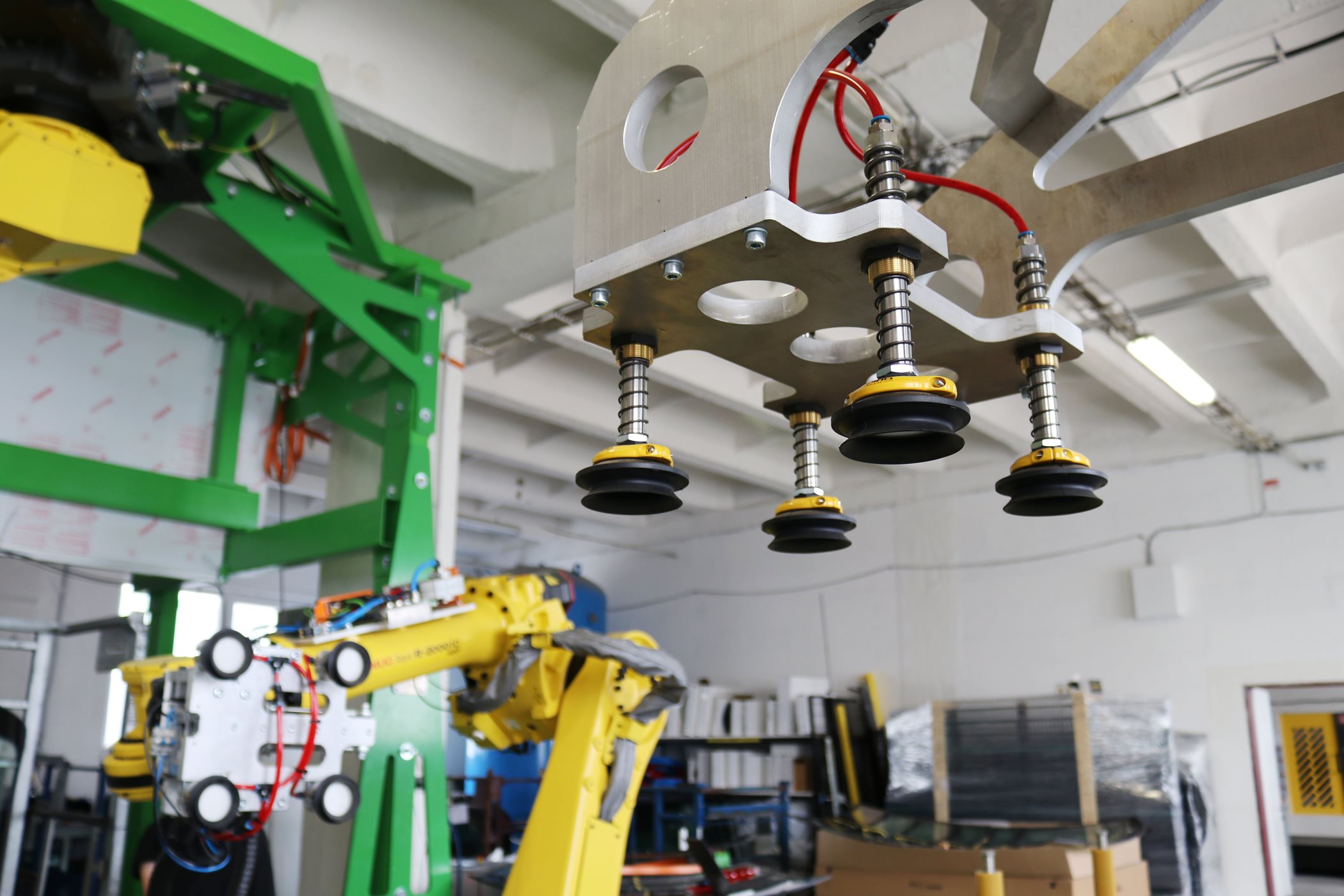 Simply a beautiful development project
So what do they actually do, then? In industrial companies, ACAM automates production processes that no one else is willing to. The expensive windshields on Rolls-Royce cards, for instance, have sophisticated connectors that must be soldered into place – a very complex process. "Soldering requires temperatures over 300 degrees Celsius, and if any of the technical requirements aren't met, the windshield will crack," explains Pavel Bortlík. And while most people would start to sweat just imagining the problem, Bortlík gets very excited. "What a beautiful development project!" No wonder the team at ACAM are so proud of it, especially after beating major European competitors in a tough selection process.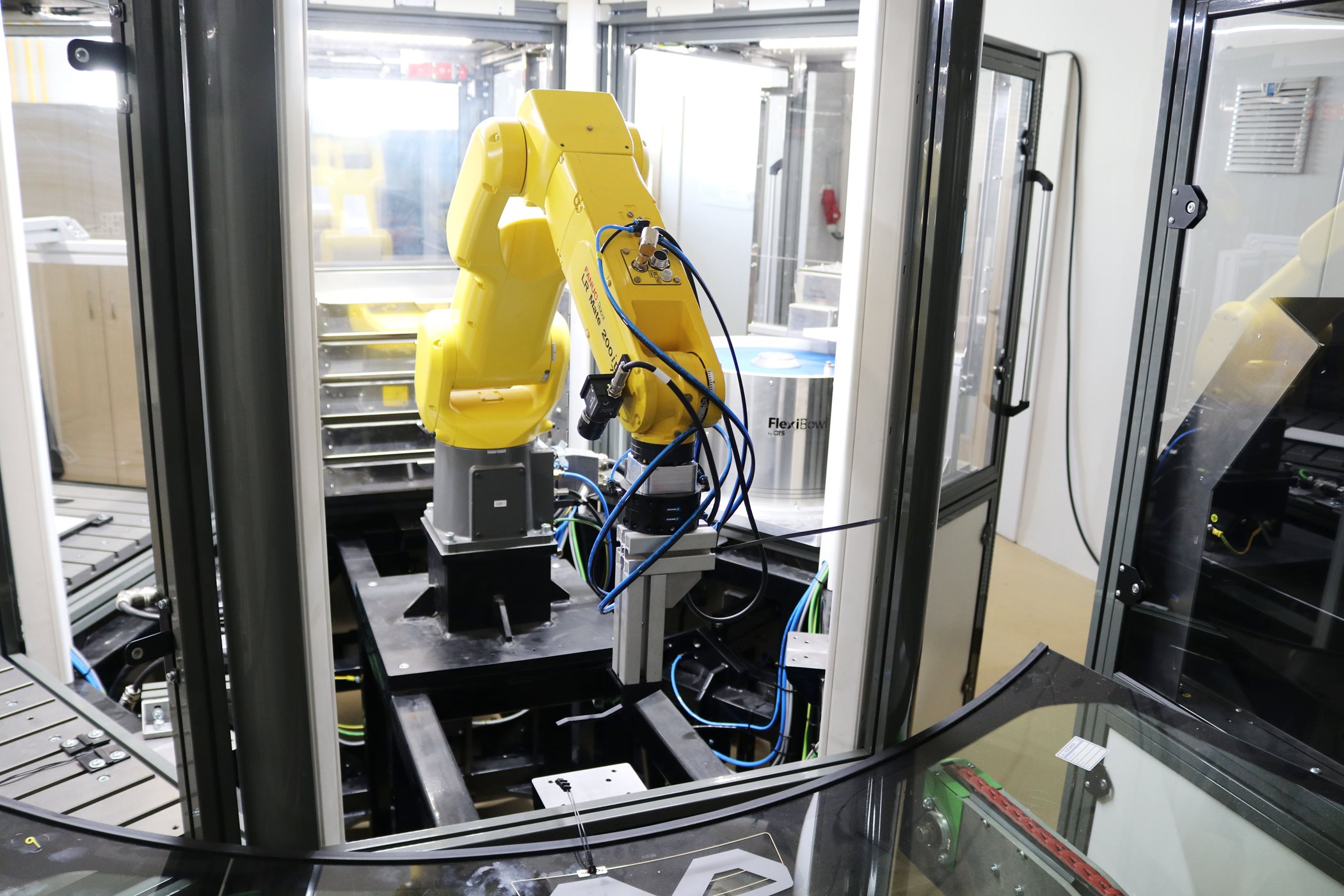 Even without direct knowledge of the industry in question, ACAM is still capable of automating almost any industrial process. On comprehensive projects, external technologists ensure that every procedure is up to standard and ACAM "merely" takes care of the automation integration. Simply put, they mix their knowledge of automation technology (robotics, management, regulation measuring, SW engineering, vision applications, mechanical structures, electrical projections, and lots of other fields) to create a simple process which allows machines to work more precisely. And their work is so unique that only few ever dare do it.
HXG: universal robotic cell  
ACAM wanted to develop its own unique product as well, though, so they created an HXG universal robotic cell. Ironically enough, the most unique part of the cell is its universal character. "A single factory can produce whatever is currently in demand, such as components for braking systems now and, an hour later, holders for concert lighting systems," explains Bortlík. In the past, a group of technicians had to come disassemble the work site and put together a new production line; now, all you need to do is simply switch HXG modules! "As the HXG cell can work as several different machines, it eliminates the need to build additional, machinery-packed halls that take up decent land for agricultural needs," concludes Bortlík.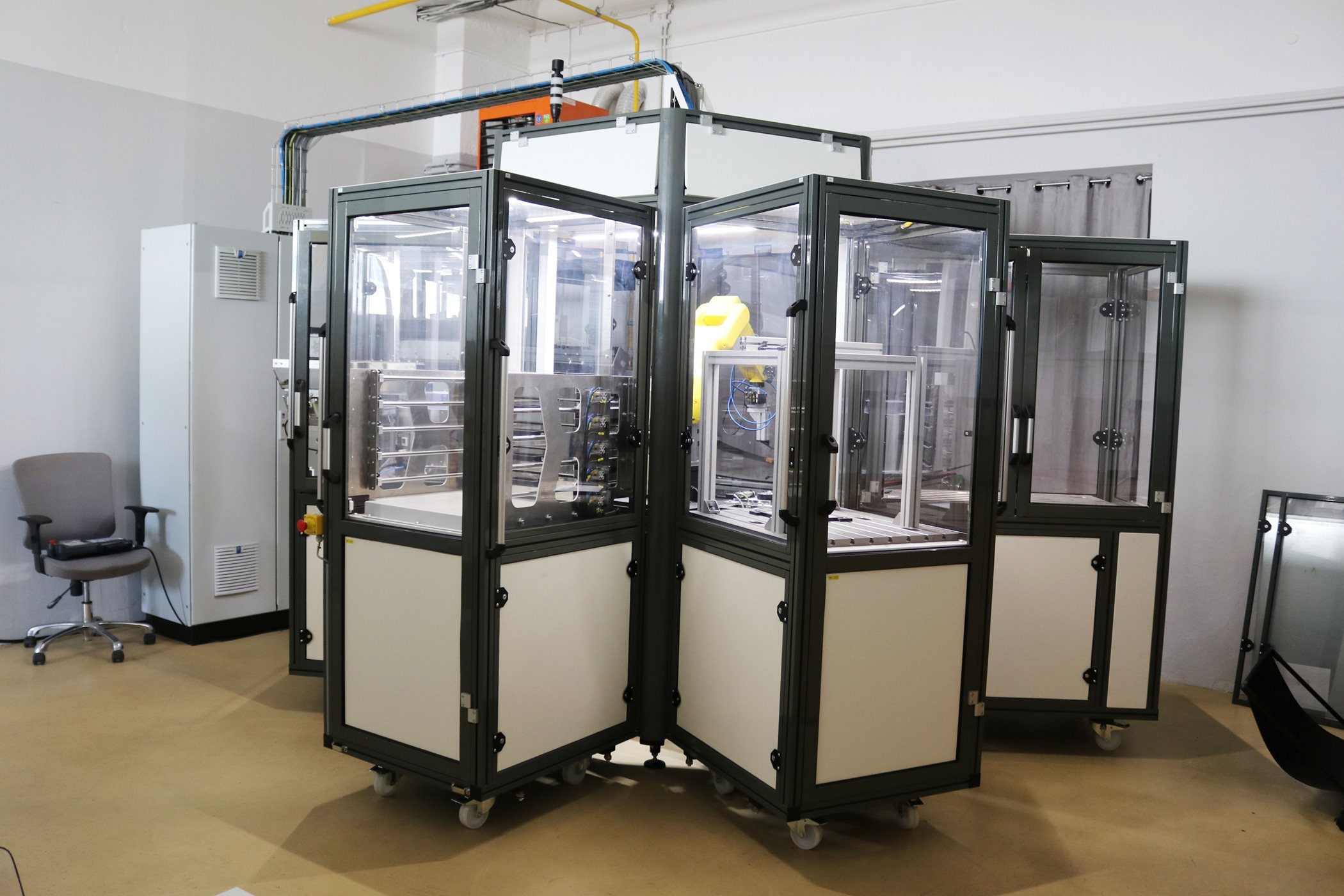 Read more about the topic
30. August 2023
Boosting global game success in #brnoregion: Interview with Roman Hladík from Game Cluster
The gaming industry has been thriving in #brnoregion, with numbers of foreign investors, studios, and game developers rising every day. What role do the local community and cooperating organizations play in all of this? And what does it take for other globally successful games to be developed in Brno? Here's an interview with Roman Hladík, head of Game Cluster.
1. August 2023
#brnoregion – a place where cybersecurity giants are born
In the realm of technological prowess, #brnoregion stands tall as a true leader in cybersecurity. While the city is renowned for its overall remarkable achievements in information technology, local companies have thrived in the cybersecurity arena, making it an exceptionally compelling and noteworthy aspect to highlight.