SAP Labs Czech Republic
"We want people to always associate finance and SAP enterprise application software with Brno. That's our vision for the future," says Martin Janáček, MD at SAP Labs Czech Republic.
SAP operates in over a hundred development locations all over the world, but only twenty of them hold the official status of SAP Labs. And one of them is based in our #brnoregion.
Reliability for almost fifty years
SAP is a German company active on the market since 1972. Today, it's a global leader in business application software. It helps companies of all sizes and industries to run at their best in terms of project planning and the management of various business processes, including finances, purchasing, sales, and production.
SAP is used by 92% of the largest global companies and its customers are based in over 180 countries all over the world.
The development centre in Brno was established in 1995 as a development site for the Czech and Slovak markets. The German headquarters noticed that #brnoregion had a lot of talented people in technology professions, one of which was Martin Janáček, who joined SAP in 2001. Together with other Czech colleagues, he spent the first 18 months at the headquarters in Waldorf, Germany, and – once he had thoroughly absorbed its corporate culture – moved on to work from Brno while remaining a key member of the teams based in Germany.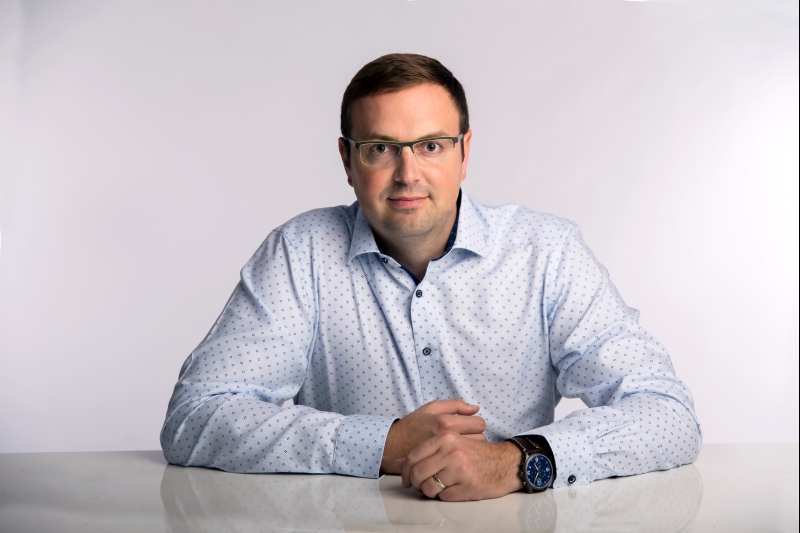 Today, Martin Janáček is Managing Director for SAP Labs Czech Republic and one of his main goals is to promote SAP's good reputation here.
SAP Labs official status
One of the primary challenges Czech SAP faces is cultivating accurate awareness of its brand. In German-speaking countries, SAP is a big thing, but the brand isn't established in quite the same way in the Czech Republic yet: "If you happen to come across a person who knows our company, they mostly recall only some kind of archaic accounting software. Today, however, we're far beyond that. We provide solutions for a large number of business areas, and our Brno team is working on a user-friendly environment as well," says Janáček about the company's efforts to change the perception of the SAP products in the Czech Republic.


Out of a hundred R&D locations, the Brno branch succeeded in becoming one of 20 recognized as SAP Labs, and obtained the status of a development laboratory, which could be quite helpful in this respect: "For us, it was recognition of our work as well as a guarantee of future growth. Today, almost three years later, our team has grown from 130 to over 300 members, and we are essentially growing by 50 employees every year," explains Janáček.
Experts in finance
Today, the Brno branch is an important development centre for SAP. In addition to development, its work covers the complete life-cycle of its products, as well as their maintenance and localization for global markets.

The Brno development centre is quite specialized, as most of its employees work on financial products, such as accounting, controlling, risk management and consolidation of financial statements: "Every company uses financial products. We've been working with financial products from the very beginning, so we aim to become a leader in this sector side by side with our German HQ," adds Janáček, whose experience dealing with SAP products dates back to his diploma thesis.
Knowledge of SAP as a competitive advantage
One of Janáček's visions is more intensive cooperation with Czech universities, and not only those dealing with technologies. "For us, it's important that our developers know not only the technology, but also how it's applied, so I'd also like to see us cooperating with economics faculties."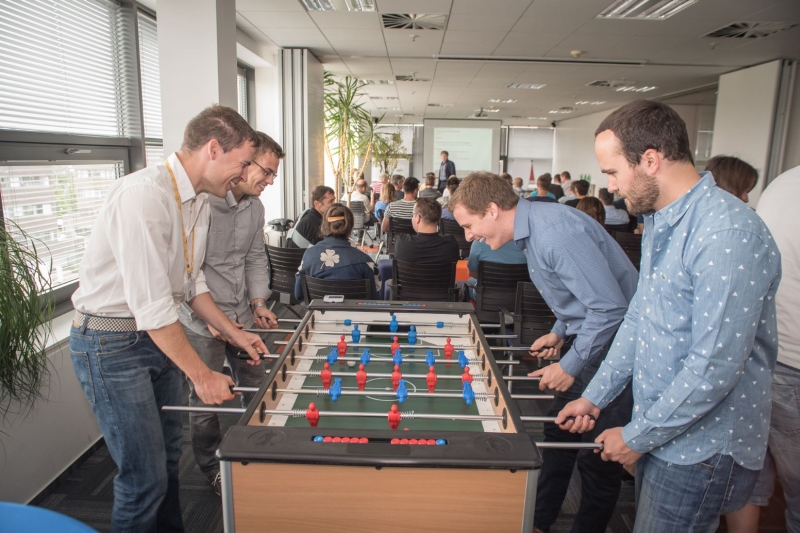 Establishing such relationships in the Czech Republic is a slow process, though. "Years ago, the local universities were eager to accept just any partner, but today it's almost the opposite. At IT faculties, there are simply too many companies," explains Janáček. Despite that, students are already able to study SAP at three universities in the Czech Republic, and preparations for cooperation with Brno universities are underway.
"I'm working toward having SAP taught at Czech universities, just like it already is at the universities in the West, since knowledge of SAP is a significant competitive advantage for students. In addition to the theory, they'll learn how to best use the SAP information system and how business processes work," says Janáček.
A responsible member of the local ecosystem
The cooperation of SAP with various subjects in #brnoregion isn't just a simple effort to be visible. Janáček was born in Brno and would like to not only benefit from the local ecosystem, but to give back to it as well: "For #brnoregion to be successful as a whole, we need to cooperate and support each other. There are over 300 developers working for us here and it makes them happy to have an opportunity to further share their skills and practical experience, for example at universities." And what's more, as a part of a global corporation, the Brno SAP team is in a position to draw new know-how from around the world.
"The South Moravian Region has become a great place; it's a technology hub with excellent activities by JIC, its organizations as well as the region. The city and its universities have invested here wisely. The quality of life in Brno reaches top levels and it has everything you need," says Janáček, satisfied with living in #brnoregion.
Janáček's excitement to cooperate and care about #brnoregion is complemented in an exemplary manner by the Czech SAP CSR: "Social responsibility is a favourite topic of mine. As MD, I have an opportunity to represent the company and I very much like to do things that make sense."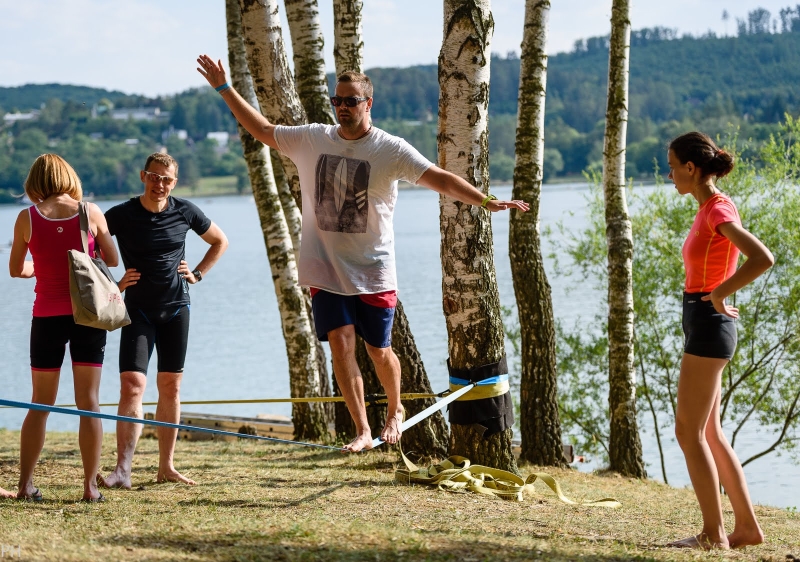 Among other things, he participates in the MjUNI children's university, a project by Masaryk University focused on introducing various disciplines to children from 9 to 14 years of age. Over six weekends, they visit all the faculties of MUNI and learn about the diversity of the world through various disciplines. Thanks to the cooperation with SAP, MjUNI was able to include teenagers from 15 to 17 years as well, who welcomed the help in deciding about their future studies and professions.

Also, SAP Labs Czech Republic has been cooperating with the Czechitas association for three years now: "It's a very professional, motivated, and positive organization that is tackling the crucial issue of women's absence in the IT industry," adds Janáček.
The Brno branch of SAP has adopted the company's global corporate culture of open-mindedness and friendliness. Among its major characteristics are honesty, sharing information and keeping people curious: "About two years ago, as I prepared for a meeting with students, I wrote down the principles that I was trying to follow. And I was very pleased to find that my principles completely overlapped with those our corporation defined in the How We Run initiative. So I'm very happy to be working for such a company and to see that it really works and it's not only words."
Read more about the topic
30. August 2023
Boosting global game success in #brnoregion: Interview with Roman Hladík from Game Cluster
The gaming industry has been thriving in #brnoregion, with numbers of foreign investors, studios, and game developers rising every day. What role do the local community and cooperating organizations play in all of this? And what does it take for other globally successful games to be developed in Brno? Here's an interview with Roman Hladík, head of Game Cluster.
1. August 2023
#brnoregion – a place where cybersecurity giants are born
In the realm of technological prowess, #brnoregion stands tall as a true leader in cybersecurity. While the city is renowned for its overall remarkable achievements in information technology, local companies have thrived in the cybersecurity arena, making it an exceptionally compelling and noteworthy aspect to highlight.