The devices by PSI are used all over as well as beyond the planet Earth
Photon Systems Instruments from a small village in #brnoregion has been developing and producing devices for research of plants for over twenty years now.
Even though the company has been doing great by producing unique scientific devices, its owner Martin Trtílek would like to focus on devices designed for a wider range of options as well.
The one who refused NASA
Even though an astronaut at the ISS may be right now holding a small device named FluorPen made in the Czech Republic to measure photosynthesis, its journey to the orbit wasn't exactly straightforward.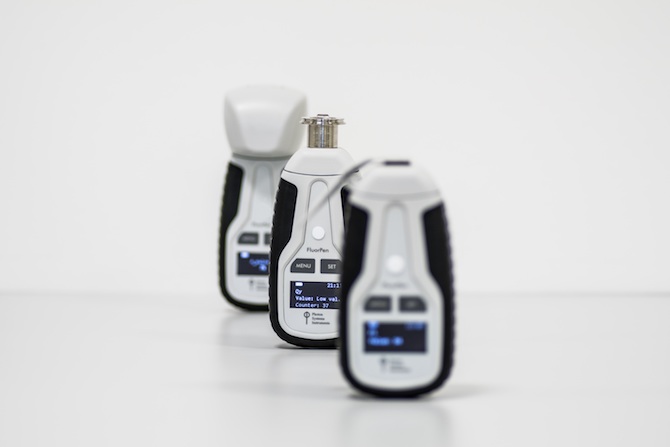 Martin Trtílek, founder of Photon Systems Instruments (PSI), created his first device already in the 1990s during his studies of microelectronics at the university. It was a fluorometer, a device to measure the level of fluorescence in chlorophyll, created at the request of Ladislav Nedbal, a biologist from the Czech Academy of Sciences. And several years later, in 1994, Martin Trtílek established PSI.
Not long after that he was contacted by NASA which asked him to design a device for its project dedicated to finding life on Mars. However, it was necessary to develop the device first and the company would have to spend three years working for NASA for free, as such research and production for three years," remembers Martin Trtílek.
However, the contact was made and the company found is place on the market in the years to come. Today, FluorPen made in the Czech Republic is used on the orbit to explore the influence of zero gravity on the growth of plants. Using FluorPen, the astronauts explore the efficiency of photosynthesis through non-invasive measuring of the fluorescence level of chlorophyll. To that end, the device uses light to monitor the processes taking place in the plants without them being aware of it.
Did you know that there are two versions of FluorPen, the device measuring photosynthesis? Working on the Earth's orbit is quite demanding, so the space version of FluorPen has to withstand harsher conditions than its basic version, such as cosmic radiation, G-force or vibrations.
"Thanks to the cooperation with NASA, our FluorPen has made it to the global media. I'm pleased because it's our contribution to the popularization of sciences," says Martin Trtílek, author of the hand-held device to measure photosynthesis.
A device for accelerated plant breeding
However, FluorPen is not the only device to help the scientists reveal the mysteries of the plant kingdom, as PSI has been developing and producing hundreds of devices for plant research. Also, the company has been investing up to 40% of its revenues into the development and Martin Trtílek has so many ideas for new devices that the company's current capacity is no longer sufficient.
One of the strengths of his company is the fact that it can not only create a device but also understands everything it can be used for because Martin Trtílek studied microelectronics as well as educated himself in biology. "Usually, these two are incompatible languages, but if you manage to translate one into the other, it's a huge advantage," says the director of PSI.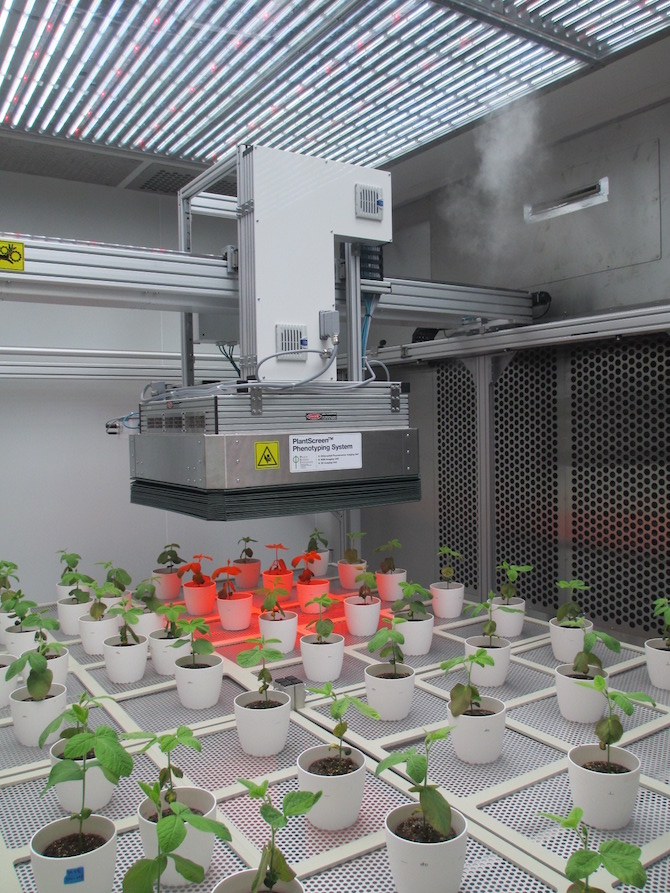 One of the biggest devices ever constructed by the company is a phenotyping system. Various plants are placed on a conveyor belt which carries them through a big greenhouse, They get scanned by various analytical devices and their properties are assessed based on the requirements assigned. Then, the plants are left to grow for some time before the process is repeated. This way, the devices find out how the plants are doing even before the consequences of stress or infections emerge on the flowers or crops. It makes it easier for the plant breeders to find resistant plants that very well adjust to and flourish in such conditions.
"This has been done here for 10 thousand years. Slow plant breeding – the farmers sowed, reaped, chose the best from the harvest and sowed again, then reaped… We can do this within days or months," says Trtílek, describing the practical use of the system.
The phenotyping system is now produced by PSI also for Oak Ridge National Laboratory from the USA, which is a government facility where scientists make key experiments in the interests of the country. However, the basic research is done also by PSI on its fields and the results are published in prestigious impact magazines.
Specialized devices for science as well as simpler instruments for everybody
Among other ideas by PSI is the final stage of purification of waste water that the company is trying out with the local sewage treatment plant. Some of the water from the plant flows through the company's greenhouse over concrete slabs covered with a layer of seaweed. The seaweed works as a bio-filter and absorbs the agents that the bacteria in the sewage treatment plant cannot decompose, such as heavy metals, hormones or remnants of drugs. Regular sewage treatment plants only mechanically remove sediments while the bacteria decompose them into simpler molecules.
Up to 90% of its instruments are designed for science and research, while the remaining ones are used in production even by regular farmers, such as WinePen used by wine-makers to measure the sugar content in grapes.
Even though the company has been doing great thanks to its production of unique scientific instruments, Trtílek would like to focus on simpler devices for the general public as well, as in them he can clearly see the results of his work: "We only rarely learn about what scientists discover thanks to our devices," explains Trtílek.
A spectrometer may be a commonly used instrument; unlike light meters, it measures not only the intensity of light but also its spectrum. Such instrument is an obligatory piece of equipment for plant research, but future biological laboratories will not be the only places where it will be used. You can for example use it to find out whether you have the right type of light in your office in order to avoid damage to your eyes, so it will be a practical device for any company which cares about the well-being of its employees.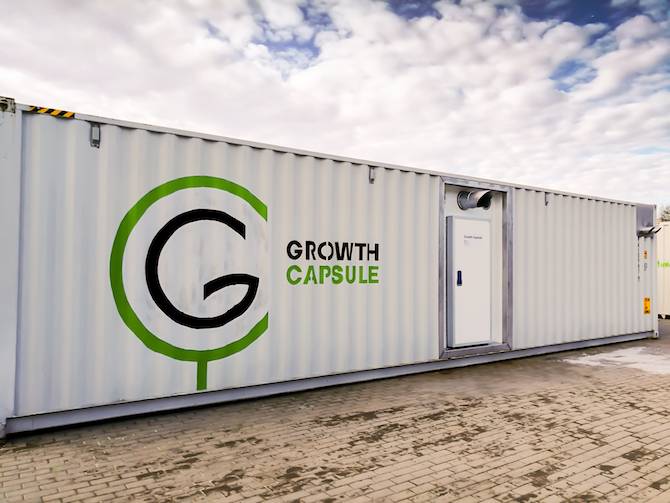 Another example of a device designed for just anybody to use could be a Growth Capsule, a navy container modified for cultivation of plants and urban farming. This mobile container has been transformed into a special growth chamber and may be equipped with the phenotyping system. Being adjustable and mobile, it can be used to grow bananas or pineapples on its roof, i.e. the crops not commonly grown in the Czech Republic. Currently, PSI is working on several containers of this kind for two investors from Canada, so we are curious to see whether the containers or any other devices made by this company will be massively used either in #brnoregion or elsewhere.
Read more about the topic
30. August 2023
Boosting global game success in #brnoregion: Interview with Roman Hladík from Game Cluster
The gaming industry has been thriving in #brnoregion, with numbers of foreign investors, studios, and game developers rising every day. What role do the local community and cooperating organizations play in all of this? And what does it take for other globally successful games to be developed in Brno? Here's an interview with Roman Hladík, head of Game Cluster.
1. August 2023
#brnoregion – a place where cybersecurity giants are born
In the realm of technological prowess, #brnoregion stands tall as a true leader in cybersecurity. While the city is renowned for its overall remarkable achievements in information technology, local companies have thrived in the cybersecurity arena, making it an exceptionally compelling and noteworthy aspect to highlight.