UNIS develops control systems for the largest aircraft engines
One of the first businesses established in #brnoregion after the Velvet Revolution was originally an IT company. Yet as time went on, it gradually started to specialize in construction engineering in petrochemistry. Ultimately, though, its owner's passion for aviation industry led it to establish an aircraft division that develops and produces control units and other related electronics.
Computer science pioneers
UNIS was established in May 1990 by Petr Špringer, Ladislav Chodák, and Jiří Kovář, employees of the international engineering company Chepos in what was then Czechoslovakia. According to Kovář, they weren't sure where to go in the beginning, but they took two directions – technology control and IT – where they made use of their experience in international business. "We were one of the first Czech companies to do business with foreign countries in the 1990s," remembers Kovář, one of the founders and chairman of the board at UNIS.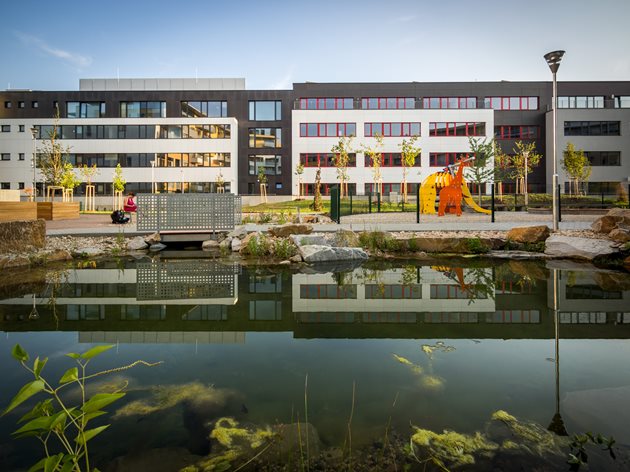 The shop selling computers and related components later led to establishing UNIS COMPUTERS. Today, it is one of the major Czech companies dealing in the design and implementation of ICT infrastructure, data centre construction, and data security. And the development of control systems for technological processes was what today's UNIS was built on. At the turn of millennia, however, the company created its own production information system named MES PHARIS, which helps plan and control production in both Czech and foreign companies, bringing the company back into the IT world.
"We kept growing in cooperation with various foreign companies. At the beginning, we got help from Honeywell, which wasn't represented in Czechoslovakia at the time, so we became system integrators for the East," adds Kovář.
Refineries in extreme conditions

Control systems and industry automation have remained part of UNIS's main activities ever since. In addition, the company focuses on designing and building major investment units mainly in industries such as energy, chemistry, and petrochemistry.

The company's portfolio includes a number of industry buildings in Belorussia, Iraq, and Russia. And that's where, in 2012, they constructed perhaps the most demanding building so far – an atmospheric distillation unit. And why so demanding? Mainly due to the extreme conditions, as it's located only 50 kilometres from the Arctic Circle.

Nobody possessed sufficient experience with construction works in these extreme conditions, so for the UNIS engineers and designers, the entire process was a true trial by fire. Or, rather, by ice. "While similar constructions in Iraq had to be designed to endure temperatures around 45 °C, in Russia at the Arctic Circle it was minus 45 °C. And such temperatures place huge demands on the equipment, which needs to work, as well as on the construction itself," explains Kovář.
From petrochemistry to the aircraft industry
In addition to building investment units, however, UNIS also started to produce electronics for the aviation industry. It was co-founder Jiří Kovář who brought his passion for aviation into the company. He'd been an avid model aircraft builder since he was a child, and when ultralight aircraft became trendy in the 1990s, Kovář didn't hesitate and elevated his hobby to a whole new level.

He met visionary and aircraft designer Jan Námisňák and together, in 1992, they started to work on a helicopter which didn't require a tail rotor. Named the NA-40 Bongo, the helicopter was never completed, as they weren't able to functionally remove the rotor and, after seven long years, no longer had money for further development. However, the work on Bongo gave birth to what is today the company's aerospace division.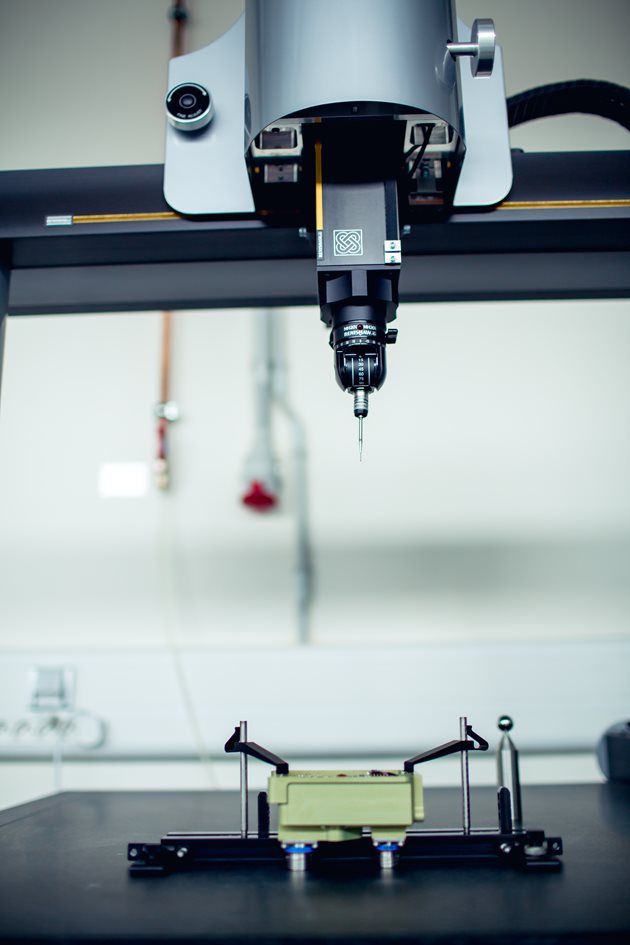 In order to assemble the helicopter, UNIS bought two aircraft motors for which they had to develop their own control system. "At the time, we couldn't find any affordable motor controls, so we put together a team to develop them. We saw that we could handle this for a refinery, so we thought we could to the same for a small engine," says Kovář on the birth of the first control unit for an aircraft engine.

Today, development and production of control units for aircraft engines are among the most important items in the portfolio of its Aerospace and Advanced Control Division. In addition, the company focuses on control systems for pumps and other electronic products in aviation and the automotive industries.
Accredited test lab for companies as well as students
The aircraft division at UNIS couldn't develop faster due to the lack of laboratories for testing aircraft components. "Some components could have been tested in nearby Vyškov; however, this lab was unable to provide us with certificates, so we had to first book a time and then travel to Germany. Also, these tests are only rarely successful on the very first try, so we were losing money and time, which was pretty frustrating," says Kovář, explaining how they got the idea to build their own test labs that were eventually opened in 2015 in a new technological park.

In the beginning, the lab served only for UNIS; today, however, it's an accredited laboratory used by a number of companies from the aviation and automotive industries as well as from the Brno university. Here, experts can explore how active mobile phones and computers affect the electronics of an aircraft control engine during a flight or how electronic products react to sudden changes in temperature. Also, it's the only laboratory in the entire country where accelerated lifespan testing for various products can be performed.
The biggest engines today
The latest challenge for UNIS has been control systems for the largest engines currently produced, such as those for the huge military transport aircraft, the Antonov AN-124 Ruslan. These have been produced since the 1970s, but UNIS, together with other partners, has started to modernize them.
The Ruslan has a wingspan of over 73 metres and can carry up to 170 tons of cargo. Ten NATO member countries rent these transport aeroplanes from the Ukrainian company Antonov Airlines.
A control unit ensures that the engine works correctly from starting up to shutting down. Before starting up the engine, it initializes engine diagnostics, then launches starting sequences, and controls fuel injection. It also controls engine temperature, input temperature, and air pressure as well as other operational parameters of the engine that are used to establish safe, optimal operation. Thanks to all this, the producer is hoping for lower emissions and a prolonged life cycle of hot engine components.




Prototypes have already been completed and ground tested, so at the beginning of 2020 UNIS will deliver the first products for flight tests. "If everything goes well and we obtain the certificate, we'll be among the elite companies in the industry," adds Jiří Kovář, owner of UNIS.
The UNIS portfolio also contains a control unit for the engines of the Flyboard Air, used by French pilot and inventor Frank Zapata in August 2019 to fly over the English Channel.
Electronics for a new passenger aircraft
Currently, the company is hoping to participate in the development of electronic systems for the L-610 passenger aeroplane. In the 1980s, it was supposed to be a successor to the L-410, which is still produced in the Czech Republic. However, after only several prototypes were created at the beginning of the 1990s, its development was terminated just before its final certification.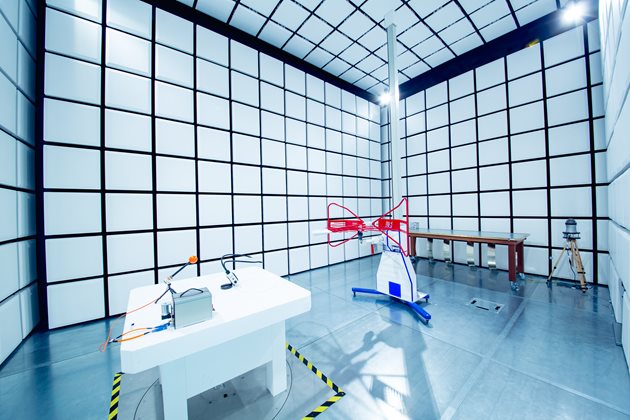 "Some time ago, in the Association of the Czech AeroSpace Industry, we discussed creating a new project that focused on a small passenger aeroplane which Eastern European producers would participate in. Unfortunately, this idea wasn't implemented, but this year the idea came back to life and it seems like a successor to L-610 aeroplane will be produced," explains Kovář.

Its name as well as its source of funding still need to be decided, but if everything goes well, UNIS will play a role in modernizing its dashboard electronics, hydraulic controls, fuel systems, and data collection.
Read more about the topic
19. April 2023
Robots, made in #brnoregion:  BRUKER automates microbiology for personalized medicine
In our "Robots, Made in #brnoregion" series, we introduce companies developing smart solutions for automation. As the Bruker brand shows, the usefulness of automation extends far beyond manufacturing companies – it can even make processes in microbiology laboratories simpler and less susceptible to human error. And the result? A simpler process of identifying microorganisms and preparing references for diagnostics and treatment of patients.
12. April 2023
The latest data show that #brnoregion is among the European leaders in terms of innovation support
According to the latest data, a total of €856 million went into research and development in the South Moravian Region. This is 3.2% of the regional GDP, which means the highest share of the whole Czech Republic. Such support for innovation is contributed to not only by universities and public research institutions, but above all by companies that focus on research and development. This results from the
2023 Data report
on science, research, innovation and entrepreneurship in South Moravia.