ZONER software: Developer of photo editing software with global ambitions
This software for organizing and editing photos is the result of of a quarter century of work by fewer than ten coders from #brnoregion. And yet, today, it competes with the most frequently used programs designed for photographs.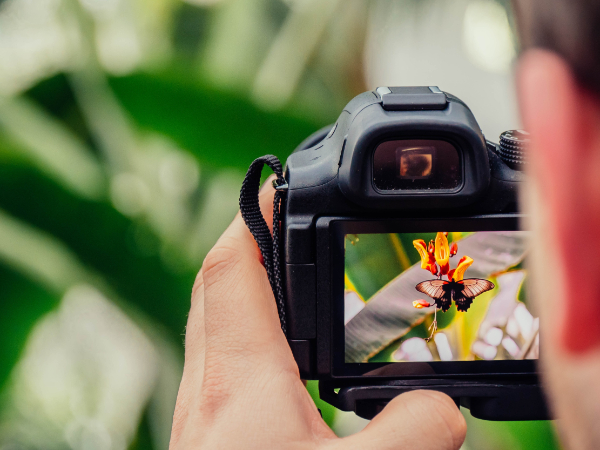 The story of Czech-based Zoner Photo Studio (ZPS) software began years ago when students in IT technologies at Brno University of Technology developed and transformed it into the most frequently used program for administering and editing photographs in the country. Today it's used by thousands of users all over the world.

Milan Behro and Roman Slavičínský established ZONER Software in #brnoregion not long after the Velvet Revolution. "The company was established in 1992 in what was still Czechoslovakia; at the time, there was no internet, so settling down in Brno, the centre of the country at the time, seemed a logical choice," says Behro on the city's strategic location not far from Bratislava, Vienna, or Prague.

They started working on the first versions of their graphic programs while still students living in the dorm; soon, however, they hired the first coders – some of whom are still working for them today.
Swiss Army knife for photographs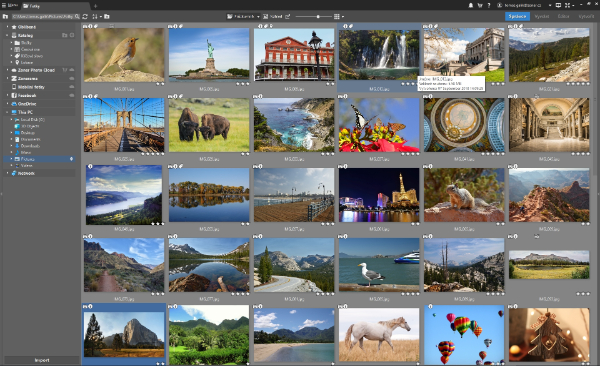 Among their first programs were a barcode reader, a gif animator, a tool for electronic publishing, and the Zoner Callisto vector tool (sold as Zoner Draw in the USA). The last one was released in several language versions and sold in Scandinavia, the UK, and Australia as well. The tool became so successful that a large number of Czech schools continue to use it, even though it was discontinued in 2004.

At one point, however, the company founders decided that the future of graphics software would be about photographs, so the developers changed their direction and in 1999 Zoner introduced a multimedia file administrator named Zoner Media Explorer. A few years (and many more features later), this tool became the photograph program Zoner Photo Studio, which ZONER launched in 2004 at the prestigious Invex IT trade fair.
Getting a new updated version every year, the software became a powerful tool for organizing and publishing photographs and modifying them on both basic and advanced levels. The tool remains the favourite photo-editor in the Czech Republic, especially among passionate amateur photographers. "We used to call ZPS the Swiss Army knife for photographs, as it offers an alternative to Lightroom and Photoshop as well as a basic video editor," adds Michal Prouza, director of Zoner's software division.
In addition to software for photographers, there is another version of ZPS for companies, authorities as well as other institutes that need to catalogue huge volumes of materials and make individual as well as bulk modifications, such as changing their sizes, inserting GPS coordinates, or hatching some areas. ZPS is used in museums to document items from their collections as well as to create themed backgrounds for their presentations.
To the Wild West as well as to the Far East
Even though the largest fanbase of Zoner Photo Studio is in the Czech Republic, there are numerous fans abroad as well, with remarkable success in Germany, as well as Japan and the USA. In fact, the reception was so good in the last two countries that ZONER Software opened branches there, but not without difficulties. "In 2013, we opened a branch in Silicon Valley as well, with the aim of improving acquisition on the American market and increasing brand awareness. Eventually, however, we realized that that specific location didn't make financial sense for us," explains Prouza, adding that they only withdrew from California while remaining in Atlanta, where they had arrived in 1999.

In Japan, the good reputation of ZPS has been spreading thanks to Roman Watanabe, brother of the company's founder. Roman fell in love with Japan years ago and has been living there ever since, being in charge of the local ZONER software's branch. In 2006, ZONER thus became only the third Czech company to officially enter the Japanese market, with ZPS being used by photographers as well as Japanese police.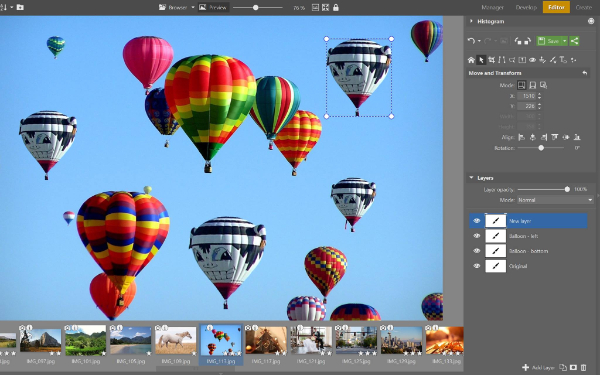 Development of the software has resided in Brno for the last 25 years, and there are no suggestions this should change.
Even though there's a huge demand for coders in #brnoregion, Michal Prouza believes ZONER has a significant competitive advantage over other companies. "We are one of a few companies in Europe developing photo software directly for end-users, so we can honestly tell candidates that they'd be working on software used every day by hundreds of thousands of people all over the world and would get instant feedback. That makes our recruiting a lot easier."
A bit of uncertainty for die-hard users
Today, only eight people work on Zoner Photo Studio, and they still manage to release new updates with a lot of new features twice a year. It hasn't always been like this, though. Until 2016, new versions were released once a year and users always had to buy it, because development of all previous versions would stop.

However, September 2016 was a turning point for both Zoner and its users. The company switched to a subscription model that included continuous development, which turned out to be quite a challenge in the Czech Republic. The annual payment made its long-term users who had gotten used to its one-time licenses rather unhappy.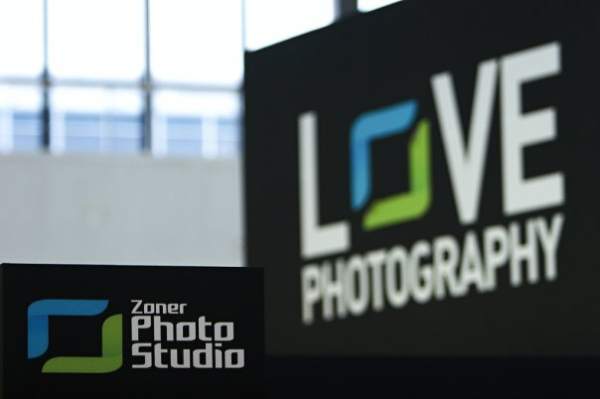 Fortunately, the way users think about prepaid software has been changing. This type of licensing, very common all over the world today, allows for much faster development of the program, so ZPS gains several thousand new fans every year.
Zoner Photo Studio has 35 thousand subscribers all over the world, out of which 60 percent come from the Czech Republic.
In addition to the software division in charge of the development and sales of Zoner Photo Studio, ZONER Software publishes books on photographs, graphics, and IT and runs a division providing webhosting and cloud services as well as online security. Among other things, ZONER Software was the very first company to provide webhosting and domain registration services in the Czech Republic.
Read more about the topic
19. April 2023
Robots, made in #brnoregion:  BRUKER automates microbiology for personalized medicine
In our "Robots, Made in #brnoregion" series, we introduce companies developing smart solutions for automation. As the Bruker brand shows, the usefulness of automation extends far beyond manufacturing companies – it can even make processes in microbiology laboratories simpler and less susceptible to human error. And the result? A simpler process of identifying microorganisms and preparing references for diagnostics and treatment of patients.
12. April 2023
The latest data show that #brnoregion is among the European leaders in terms of innovation support
According to the latest data, a total of €856 million went into research and development in the South Moravian Region. This is 3.2% of the regional GDP, which means the highest share of the whole Czech Republic. Such support for innovation is contributed to not only by universities and public research institutions, but above all by companies that focus on research and development. This results from the
2023 Data report
on science, research, innovation and entrepreneurship in South Moravia.