Apricots – a staple grown in every garden in #brnoregion
When you ask which fruit trees are typical for #brnoregion, you'll always get the same answer – apricot trees. And we daresay our apricots are the best ones you'll ever taste!
The most frequently grown plant in #brnoregion is grapevine, but given that most Moravian grapes only make it onto the table in a bottle, let's set them aside for now. And even when it comes to total orchard area. This shiny orange fruit places only second after apple trees.

Apricots are special indeed, though, as they cover 30% of orchards throughout South Moravia. With its 900 hectares of orchards, #brnoregion is the #1 grower of apricots in the Czech Republic. And no wonder! Apricots need warm weather, so it makes sense that the warmest part of our country suits them best. In short, you can find at least one apricot tree in almost every garden here.
Cultivating our tastes for decades now
It's no wonder a number of apricot varieties come from local cultivation centres. And since cultivating takes a lot of time, these centres are working on new ones all the time.
The Czech Republic currently has 64 registered apricot varieties.
"The process of cultivation is very demanding, mainly due to the time it takes to get a new variety and the hereditary demands of developing new characteristics. It takes at least 15 years to cultivate and register a standard variety, and even more for resistant varieties," says Tomáš Nečas from the MENDELU Faculty of Horticulture, one of only three sites dealing in apricot cultivation in the Czech Republic.
The juicy queen of apricots

In the Czech Republic, the tastiest and most commonly grown is the Velkopavlovická variety, which wasn't cultivated on purpose but grew as a random seedling. This variety gets its name from the small town of Velké Pavlovice where the cultivation centre is based and where it was first described in 1931. That said, it's even older and has been proven to date back to 1850.

With its big, sweet, juicy and exceptionally aromatic fruits, this variety is sometimes called the queen of apricots. After all, it serves as a benchmark for Czech growers when they need to define their early-ripening varieties.

There is one drawback, however – this variety of apricots doesn't last long. The fruits quickly spoil, so the best way to eat them is right off the tree.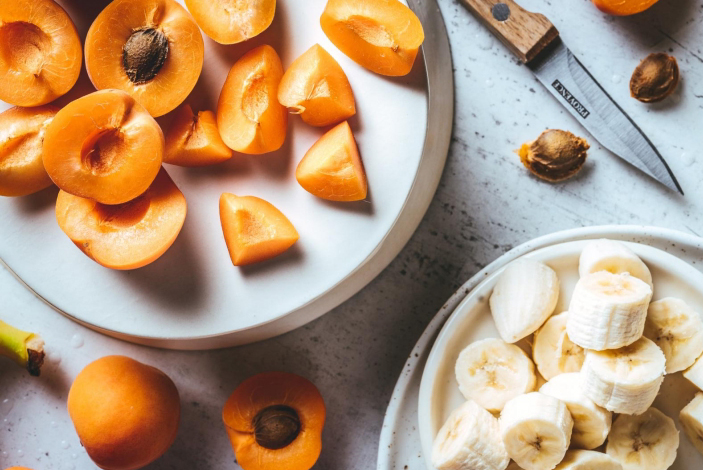 And in a jar they go!
Luckily, we know how to preserve the best taste in South Moravia.

The harder fruits, not completely ripe, go into fruit compotes, while the softer ones are processed for jams and chutney and, of course, consumed fresh in pies, fruit dumplings, or simply on their own. The ones that fall off the tree or overripen get fermented and distilled to get an amazing, aromatic hard liquor.

In addition, true to our roots, we love to experiment, so in the wine cellars of South Moravia you can even taste apricot wine. Years ago, winemaker Pavel Lacina began developing it and has been satisfying his customers as far away as even Japan and Hawaii. In 2019, Lacina released an apricot sparkling wine as well: "It's a tribute to the Velkopavlovická variety of apricots, which I think is the richest in taste of sweet and ripe apricots." The bubbles in the sparkling wine pleasantly underline its fruity aroma, which is well-balanced and finely bitter.

In short, apricots are a true treasure of South Moravia. And since the best way to enjoy their taste is when you pick them right off a tree, we strongly recommend coming to #brnoregion and tasting the best apricots right at the source.
Read more about the topic