#brnoregion likes to learn, and not only in the classroom
After-school activities, lectures, courses, workshops, camps… #brnoregion offers all these and a lot more, no matter whether you're a preschooler or senior. After all, this is why the Czech Republic was voted by expats as the best place to live in when it comes to leisure-time activities for children.
Nine years of mandatory school is standard for the Czech education system; after that, though, most young people continue to broaden their knowledge at vocational, secondary schools, and universities.
What to do after school, though?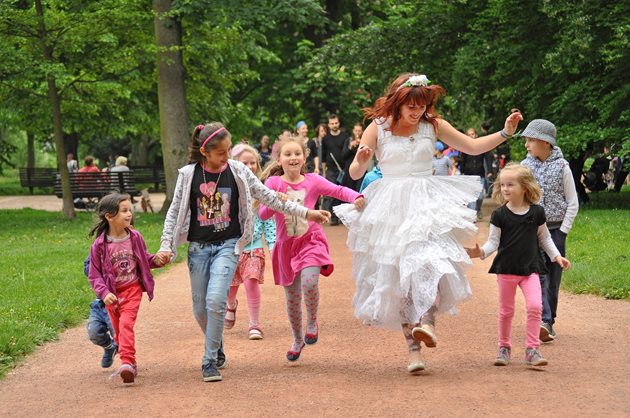 The Czech Republic has mastered both informal and interesting forms of education. According to expats (Expat Insider 2018), the Czech Republic placed:
From toddlers to seniors – everyone is free to choose from a number of options to broaden their horizons in courses, interest clubs as well as one-time activities. Sports, nature, or technology, there are lots of suitable topics for everybody, and usually not far from their homes:
Our country has quite a network of elementary art schools to teach children art. Globally, the Czech system of this type of education is unique and, among other things, helps maintain our folklore. This network has been in place since the 1960s and can be found in almost every Czech town. Today, it's attended by over 250 thousand children every year, hence the Czech saying "every Czech is a musician".
In #brnoregion, there are over 150 sports facilities of Sokol, the oldest Czech sports movement. Of course, there are other sports organizations as well, offering gymnastics, volleyball, canoeing, karate, and a lot more activities.
Junák – Czech Scouting is a leisure-time organization which supports versatile education for children as well as adults. While they still learn how to start a fire or understand paper maps, the lives of scouts today rely heavily on technology (just like the rest of us), so it's a good thing that the greatest Czech organization for children and youth is keeping pace with the times!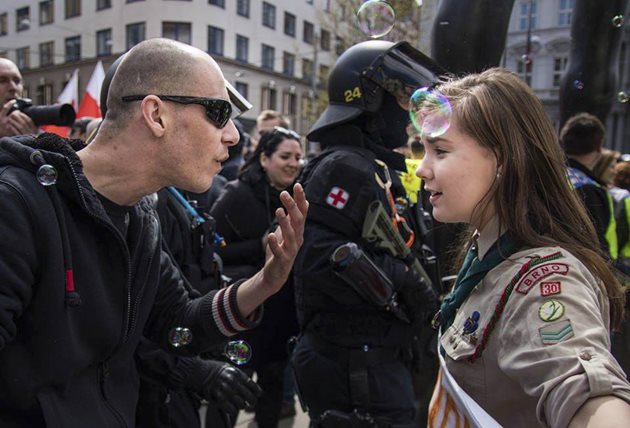 And we could go on and on…
Supporting sciences and technology
The number of opportunities to educate yourselves in #brnoregion has been growing, especially in the area of natural sciences and technology. This is a part of our efforts to motivate (not only) children to take an interest in coding, robotics, chemistry, astronomy, physics, and other mysteries of nature and the world.

And major credit goes mainly to the following institutions:
The Lužánky Leisure Time Activity Centre organized activities for over 65 thousand attendees in 2018 alone. Children as well as adults can do sports, draw, dance, and learn at more than ten of its sites all over Brno. There are literally thousands of activities to choose from, such as events, clubs, courses, educational programs, and camps. Robotics, coding, multimedia, electronics as well as a number of programs to discover nature – take your pick!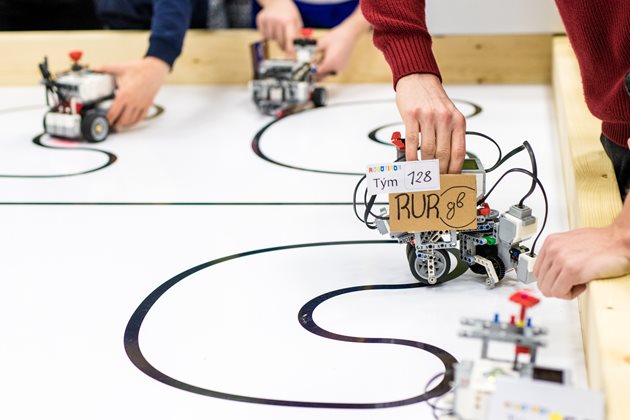 The VIDA! Science Centre in Brno was visited by over 260 thousand people who enjoy and like to do science in a nonconventional way in 2018. This fun park where both children and adults learn through games uses 175 interactive exhibits to show how the world around us works, and holds various events such as science shows, workshops, day camps, and weekend workshops.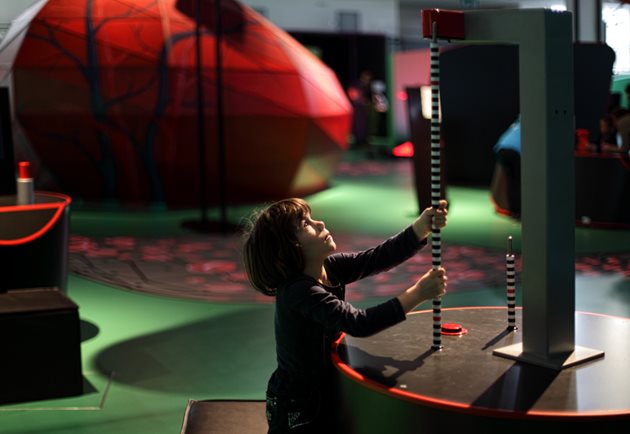 The Brno Observatory and Planetarium reveals the mysteries of the universe and nature to the public in a unique way and was visited by over 134 thousand space enthusiasts in 2018. The main attraction is its digital planetarium – a theatre most have only dreamed of. And chances are you've never sat (or rather lied?) in more comfy chairs. No way you'll fall asleep, though! State-of-the-art audio and its huge cupola-shaped screen will draw you into the fascinating universe, inside the human body, or into microcosmos – so dazzling you may even forget to breathe! Also, it offers over a thousand events for the public every year, such as watching the Perseids or the lunar eclipse.​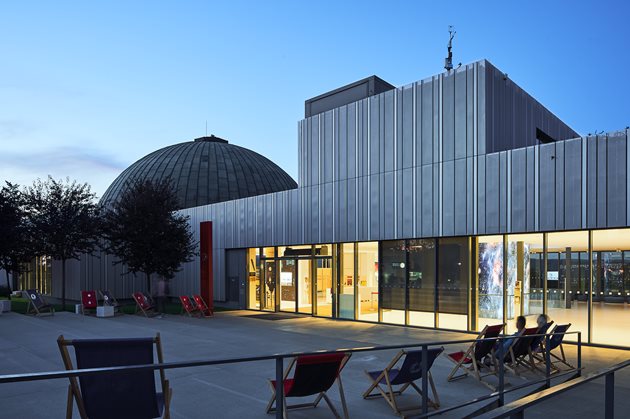 FabLab Experience is a workshop full of modern devices. And what a workshop it is! A truck with equipment worth over 4 million CZK driving all over the country. An electron microscope, 3D printer, cooperative robot and even a laser cutter – all these are tried and tested by over 10 thousand pupils and students during a single academic year.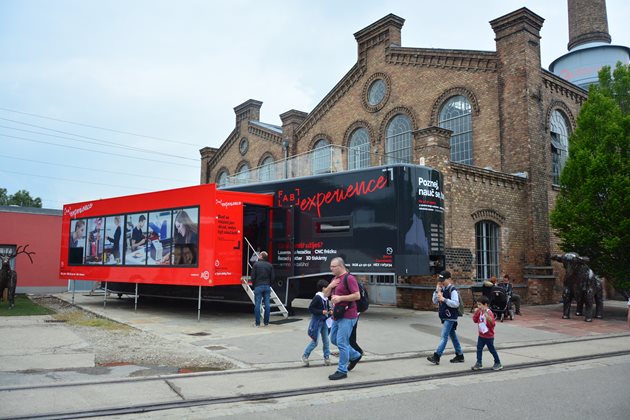 And this is just a fraction of all the institutions that offer this kind of education in #brnoregion. Workshops, courses, and day camps are held by various vocational schools, leisure-time centres, and small associations even in the tiniest of local villages.
Science is fun. And that's why many of the events and shows we enjoy and learn from are held in #brnoregion:
- Night of Scientists invites visitors to get involved in the inspiring world of science. For one night, the doors to research institutes open for the public to discover the world through games and experiences, alongside scientists.

- The Week of Science and Technology is the main science festival in the Czech Republic. The seven days, packed with lectures, workshops, and field trips led by major Czech scientists, are open to any and all curious minds.

- Days of Electron Microscopy open the door for you to a unique microworld, magnified up to a million times. After all, over 30% of all the electron microscopes produced in the whole world come from Brno, and that's quite a reason to celebrate!

- Mendel is… is a festival celebrating one of the greatest personalities of Brno – Johann Gregor Mendel, the father of genetics.
Nobody gets bored in #brnoregion!
Read more about the topic