Enjoy summer in #brnoregion – 10 places to go to
Summer is here and so might be your desire for an adventure. Here is our list of places and things to do if regular sightseeing bores you to death. Unique, edgy, or just plain beautiful, these tips can help you discover the gems of #brnoregion.
1. Open Gardens

The heat in the city can get tiring, so take advantage of this green oasis hidden between the busy Údolní street and Špilberk castle. Open Gardens is a place to experience nature, technology, and city gardening. It was developed as a model and blueprint for smart city development and a hub for nurturing civil society and environmental innovations. Come touch, smell, and imagine how our future may look!
2. Mendel's Path through Brno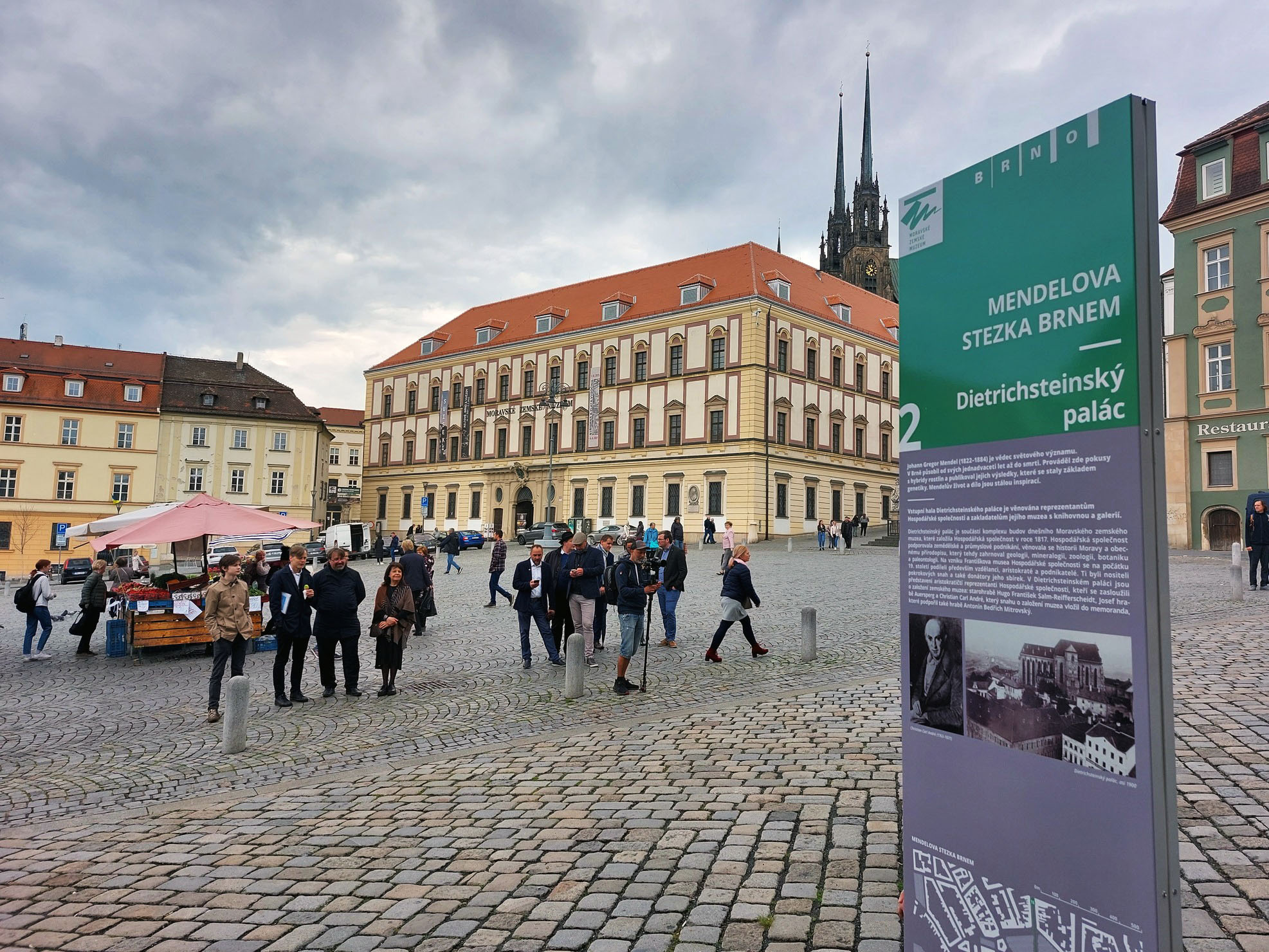 Get to know the life and work of Gregor Johann Mendel, the father of modern genetics. Not only will you get a peek into 19th-century science but the 17 stops will take you around some of the beautiful corners of Brno. By the way, the newly installed path is one of the city's "gifts" to Mendel, as we celebrate the 200 years since his birth in 2022.
3. Café Fara in Klentnice

If you have a few days to spare for a romantic getaway, consider a trip to this late Baroque rectory with a contemporary twist. Café Fara in Klentnice is a former parsonage remodeled into a café, a bed & breakfast, and a small ethnographic museum with a library. The result is a project acclaimed by architectural awards as well as tourists seeking an authentic South Moravian vibe.
4. Villa Tugendhat Garden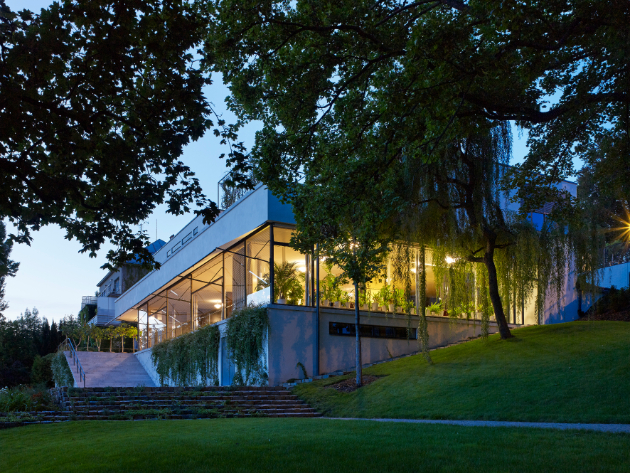 Villa Tugendhat, the marvel of modern architecture, is usually booked for visitations months in advance. But here's a hot tip: just buy the 50 CZK ticket to the garden! You get to spend as much time as you want admiring the Villa from outside and enjoying the calming greenery. There is also a door connecting the garden of Villa Tugendhat and Villa Löw-Beer, so you can also visit the neighbouring home of Greta Tugendhat's parents, who bought her the stunning plot of land with a view.
5. A Tilter on the Baťa Canal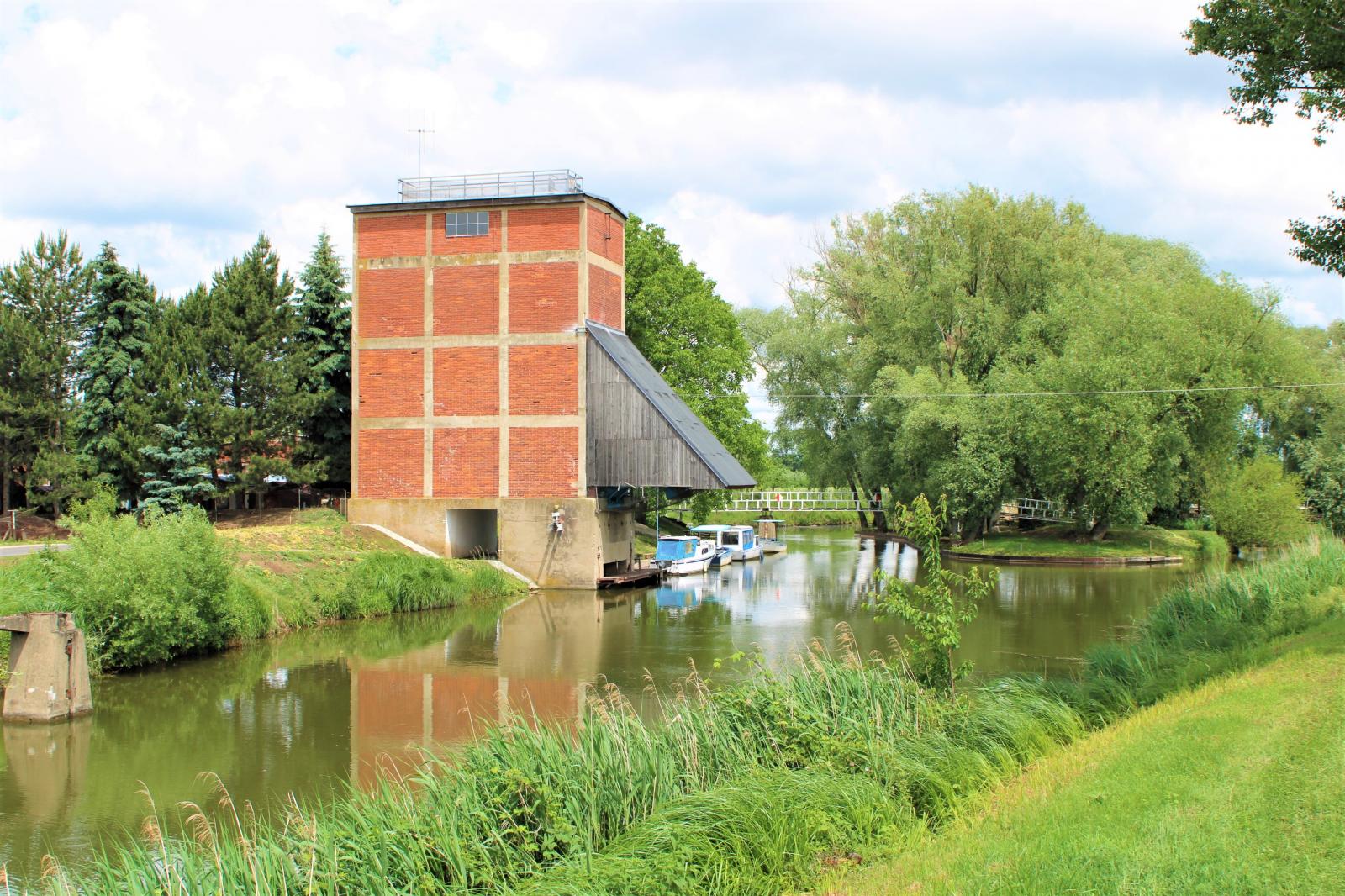 The Baťa Canal is a historic waterway in the eastern part of #brnoregion. This unique technical monument served for irrigation, sailing, and transporting brown coal from mines to power plants. Today the Sudoměřice tilter is one of the most exciting sights along the Bata Canal route. You can choose to admire this piece of our industrial history on a hike, on a cycling trip, or from a motorboat deck.
6. The Centre of Medicinal Plants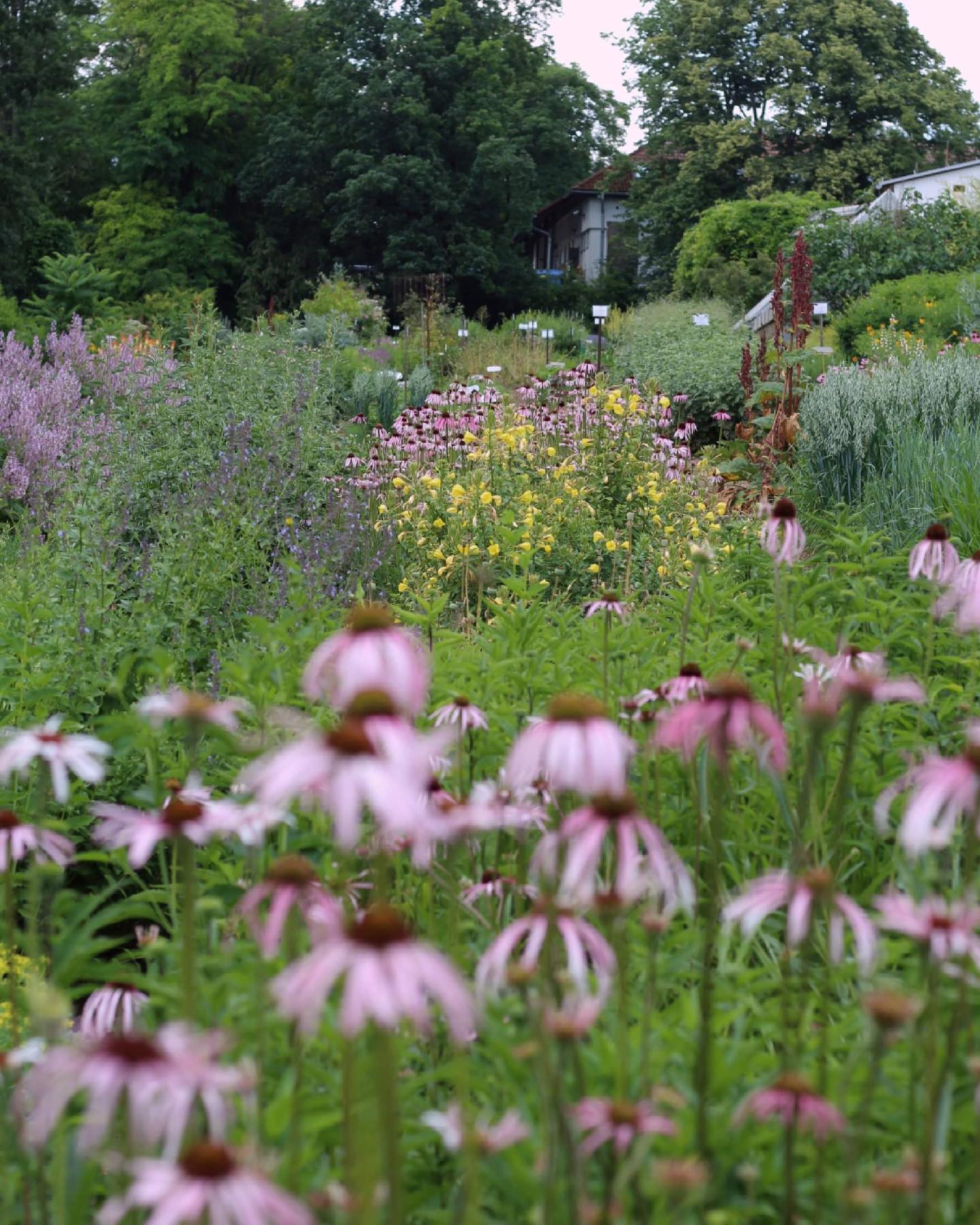 Hide from the city rush and get in touch with nature. The Centre of Medicinal Plants is a unique botanical garden of the Faculty of Medicine of Masaryk University. It focuses on the non-commercial cultivation of medicinal plants for research, teaching, and education. The garden is open only during the summer months, so take a chance to discover nine hundred species and varieties of medicinal or otherwise useful plants.
7. Café Robot in Museum of Applied Arts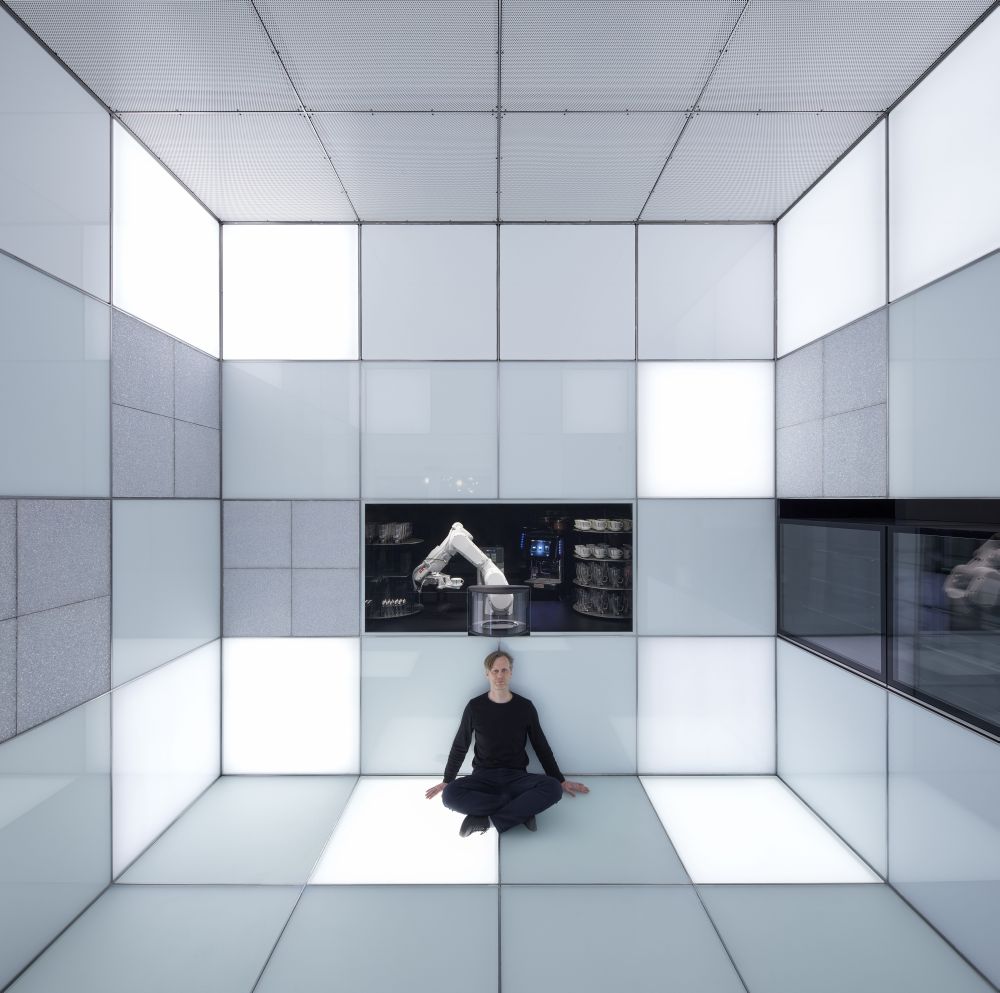 This an experience straight from the Space Odyssey! Moravian Gallery has opened a newly redesigned Museum of Applied Arts and employed a brand new barista in the gallery café: a robot. It has both a solid and a collaborative robotic arm with a hand that can make you a coffee, hand you a spoon, and put your coffee on a tray. The robot, supplied by the Brno branch of ABB, is there to represent contemporary design and introduce the principles of Industry 4.0 to visitors.
8. DiscGolfPark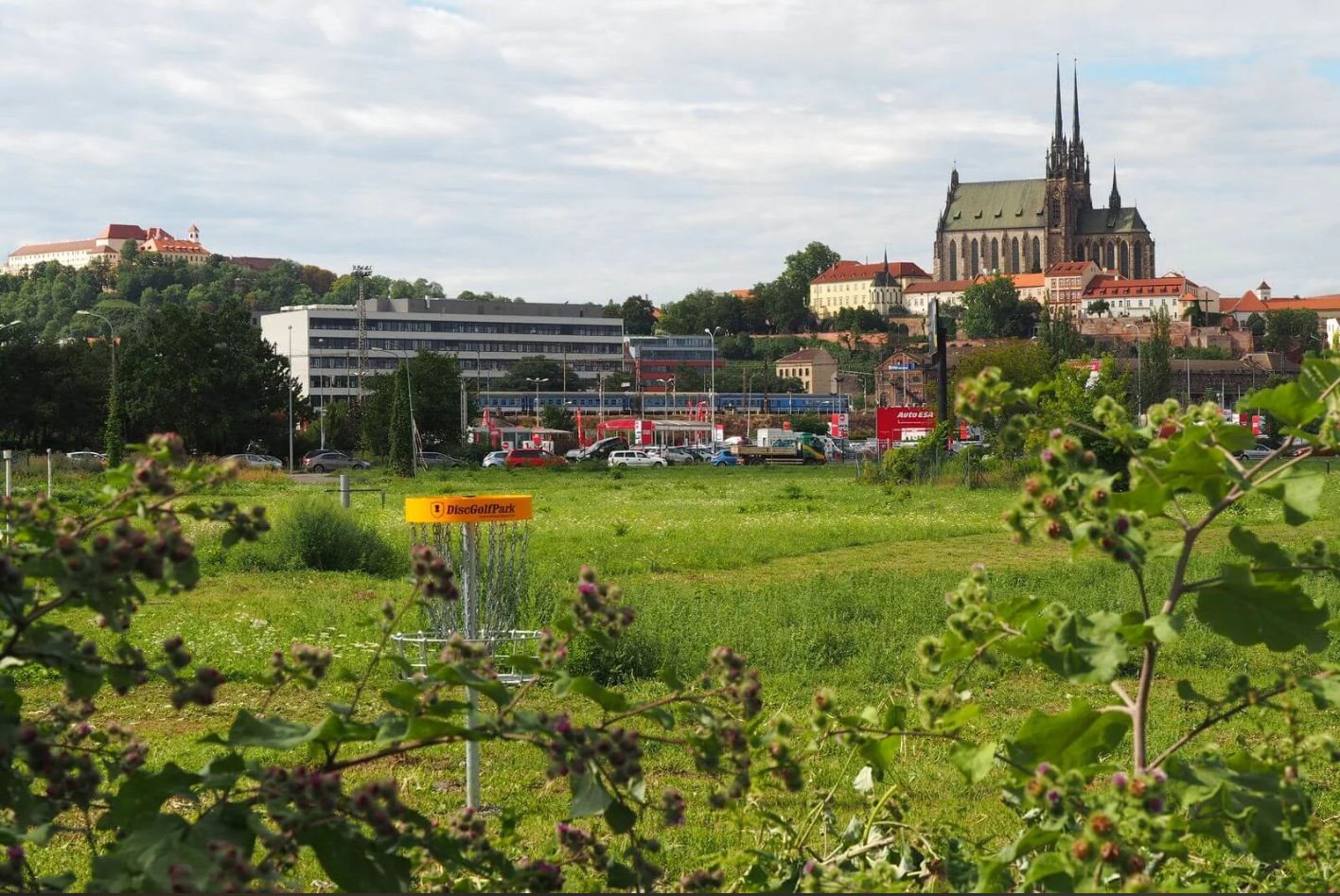 Summer is of course an ideal time for outdoor exercise. If you are tired of the same old sports, spice it up with some DiscGolf: it's free, and it's fun. Plus you get to know some of the off-beaten paths of Brno, as the city DiscGolfPark is located in the brownfield south of the city center. You might also run into some English-speaking players, as DiscGolf is popular amongst Brno expats.
9. Mezi řádky coffee & wine truck

This is what happens when Brno coffee nerds venture into the lush vineyards of South Moravia during the weekends. Mezi řádky (Between the rows) is a super cute café & wine truck in Němčičky village near Hustopeče run by people from Rebelbean coffee roastery in Brno and J. Stávek winery.
Bonus tip! Message them in advance and book a whole picnic basket full of local produce. Then take it to the best spot in the vineyard and enjoy some quiet moments.
10. The Church of Beatified Restituta in Lesná

Hated and celebrated alike, the Church of Beatified Restituta is a must-see whether you consider yourself spiritual or not. Atelier Štěpán designed the concrete church to be a place of contemplation away from the bustle of modern life. Rainbow-coloured stained-glass windows illuminate the concrete dome with various patterns depending on the time of day, and the church tower offers excellent views of Brno.
Read more about the topic
22. December 2022
What makes Christmas in #brnoregion special?
Christmas in the Czech Republic may seem the same as in lots of other countries. It's cold, the city is covered with colourful lights, a decorated Christmas tree, good food, gifts, and lots of meetups with friends and relatives. So what is so special about Czech Christmas then?
14. June 2022
New European Bauhaus: A home for smart Europe
The New European Bauhaus endeavors to merge the European Green Deal with quality design to be inclusive and accessible to everybody. The aim of this project is to show how sustainable innovations bring real, positive experiences into our everyday lives.