From the computer to the stove and global success
Food and drinks are our never-ending passion. Just look at how many people – without any experience or relevant education – hurl themselves into the hospitality business and manage to achieve global success.
Remember what the IT experts in #brnoregion do after work? Cooking plays a major role in the leisure time of a lot of them. But not only do coders often fall hard for various tastes, some of them even start successful businesses around them. What's more, some of them even manage this together with their regular jobs and draw the attention of food enthusiasts here in South Moravia as well as at international competitions.
A tough road to global success
Richard Belžík works in the sales department of a design company and Jan Jašek heads a development team at the Brno branch of an international IT company. And they both love chilli. Growing chilli peppers and cooking chilli sauces at home wasn't enough for them, so they bought bigger pots, established My Chilli and jumped head-first into their own business.

People say that all the regulations and paperwork related to doing business in the hospitality sector in the Czech Republic is really demanding, but Richard says it's not so bad: "When you don't know something, the officers give you advice. Yes, we had to study hard, keep asking and discovering new things, but we didn't run into any major problems."

Establishing their own production and the race against time were among the biggest challenges. After renting kitchens with all the necessary stamps and approvals for around 2.5 years, they decided to buy and renovate a ruined house not far from Brno and invested into equipment. This moved production further ahead and meant that they no longer needed to store the delicacies they've cooked in their bedrooms and living rooms. Thanks to two permanent employees, they don't even have to cook on weekends. For the moment, however, neither of them plan on quitting their jobs to pursue this passion full-time.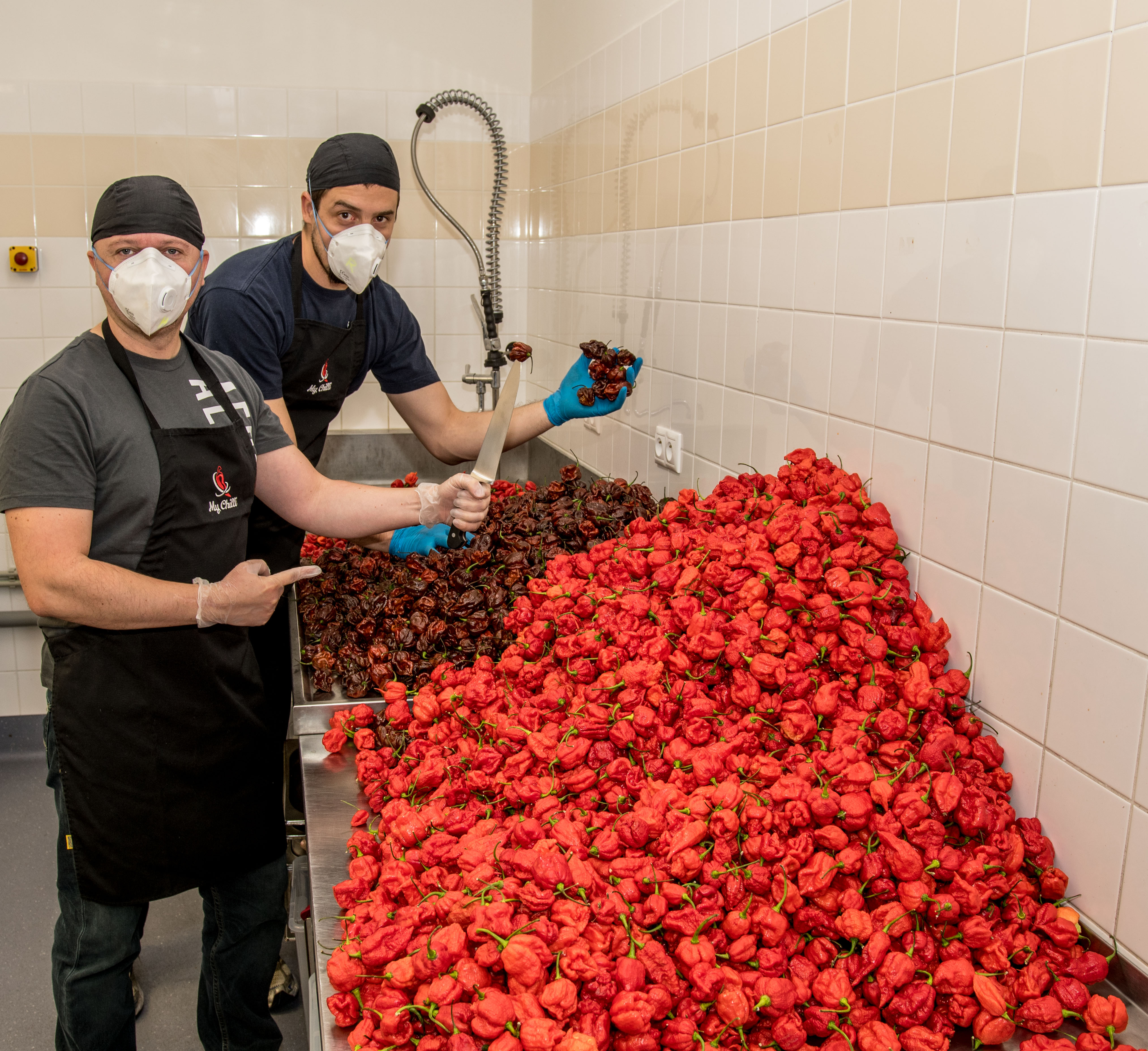 The range of products offered by My Chilli contains 25 sauces with different levels of spiciness, such as pure pepper puree, sauces to eat with meat, salsas, chutney and jams. The spiciness isn't the only criterion here, as the overall taste plays an important role. My Chilli achieved quite a success at prestigious World Hot Sauce Awards in several categories. This year, its quince jam with Christmas spices won the Jam/Jelly Division, last year its barbecue sauce with dried tomatoes won, and it received awards the year before that as well.
"The achievements in the competitions show us the quality of our products," explains Richard why they send samples of their sauces to competitions. We Czechs just have preserving food in our blood.
From the classroom to a tea kettle
Thanks to his hobby, Jindřich Cinka was another #brnoregion native to enter the world of food and drink. While studying law, he paid his bills by working in a Brno tearoom. However, it didn't do very well and went bankrupt, so he decided to take it over: "My idea was to combine my knowledge of tea and water pipes with my passion for board games. And I saw it could work." In 2010, he established Čajovna za zrcadlem (Tearoom behind the Mirror), and in #brnoregion this is one of the best places to have a cup of excellent tea and play a board game (and boy, we do love games).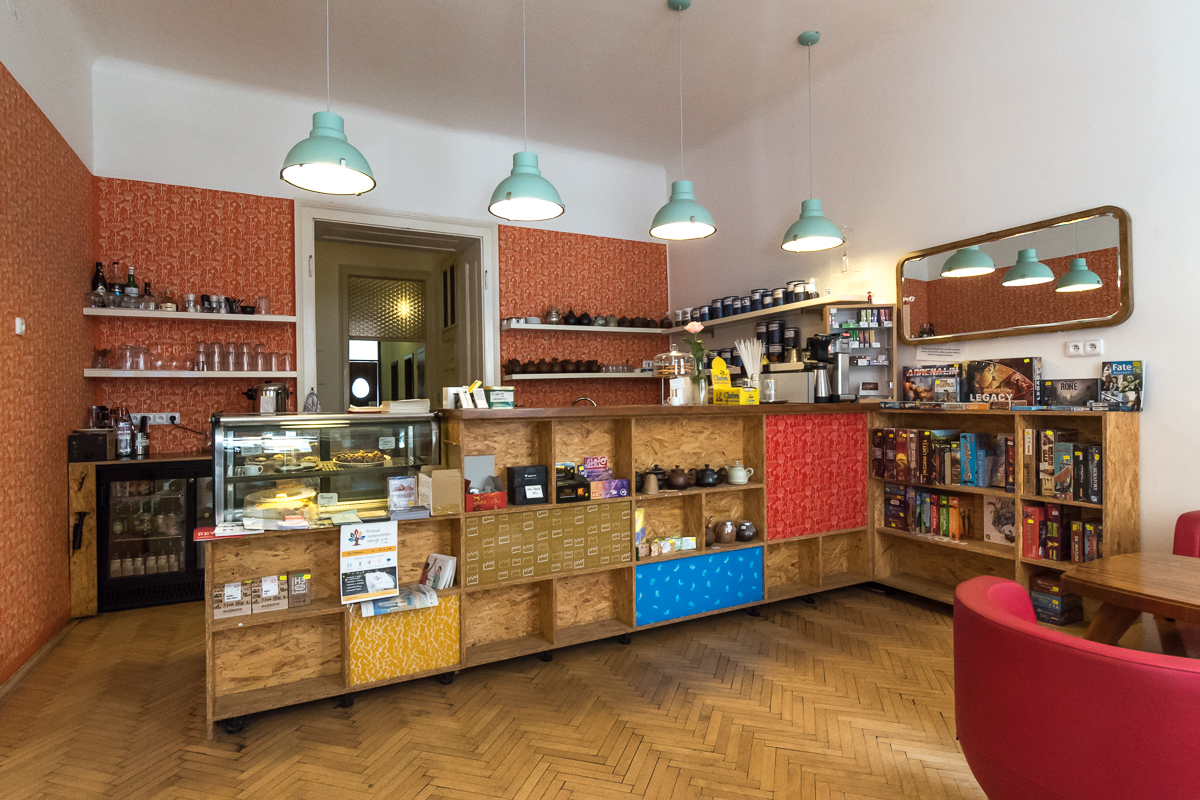 For Jindřich it was quite easy to enter the world of food and drink as well, even though he had to learn a lot of information himself. Since the premises he took over already complied with all the official rules, he only needed to get one stamp on his trade licence. His degree from the Faculty of Law made it easy for him to understand the regulations, but he searched in vain for a compact set of rules to observe when operating such a business. "I did everything according to my best judgment and then waited anxiously for the first inspection." However, he's mostly satisfied with how accommodating the officers are.
A heap of enthusiasm and a pinch of naivety
Honza Komárek completed his apprenticeship as an electrician and now you can see him behind the counter in his own café. In the beginning, he had no capital or experience, but his massive enthusiasm for coffee and a bit of naivety helped a lot. In December 2015, he opened a small take-away coffee place at a tram terminal. Today, together with his colleague Lenka who prepares excellent cakes, they run their cosy café named Komár kafe.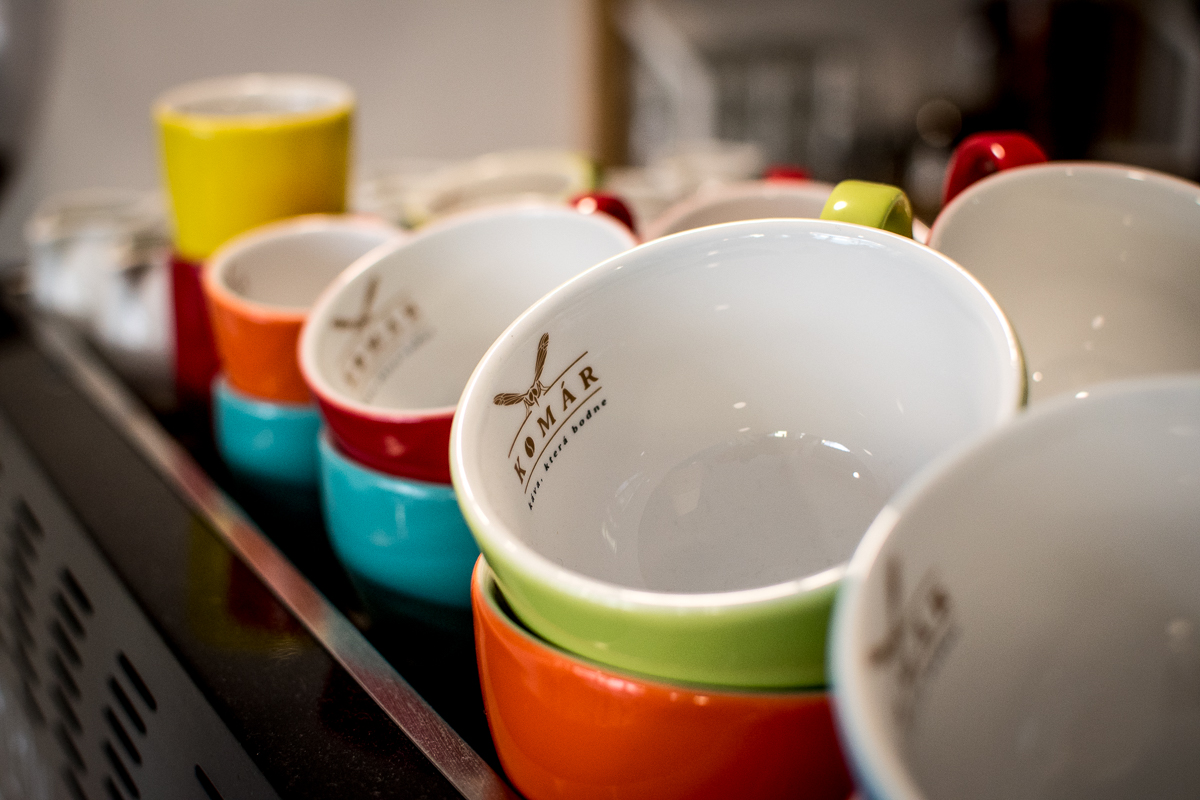 And there are countless stories like this in #brnoregion, and not only in the hospitality sector. No matter whether you open a café or develop security software, as long as you have a desire to discover and learn, enthusiasm, and perhaps some patience, you'll fit right in here.
Read more about the topic
22. December 2022
What makes Christmas in #brnoregion special?
Christmas in the Czech Republic may seem the same as in lots of other countries. It's cold, the city is covered with colourful lights, a decorated Christmas tree, good food, gifts, and lots of meetups with friends and relatives. So what is so special about Czech Christmas then?