Mendel University celebrates 100 years of stories
Mendel University is yet another institution to celebrate its 100th birthday this year, as it was established right after independent Czechoslovakia. The celebration in the spirit of "100 years of MENDELU – 100 years of stories" will be documented in an anniversary book, but the University has even more up its sleeve.
History
It's possible that each university in #brnoregion ranks first in something, and Mendel University is the oldest university of agriculture. Similar to other universities, efforts to establish a university of agriculture in Moravia date back to the second half of the 19th century, and on July 24, 1919, University of Agriculture in Brno was established by official law. That said, it had to wait until 1995 to celebrate the legacy of Gregor Johann Mendel, when it added his name to its official title.
Today, Mendel University has five faculties and one educational institute, attended by almost 10 thousand students of forestry, horticulture, wine-making and agrochemistry, as well as business economy and territorial studies. Of course, the range of study programs is much wider.
What's ahead of us
Since January, a green tram decorated with lime tree leaves (Czech national symbol) and the new Mendel University logo has been transporting people through the streets of Brno. Symbolically, it was christened on the name day of Řehoř or Gregor (March 12). While riding the tram, passengers can get familiar with the story of Gregor Johann Mendel.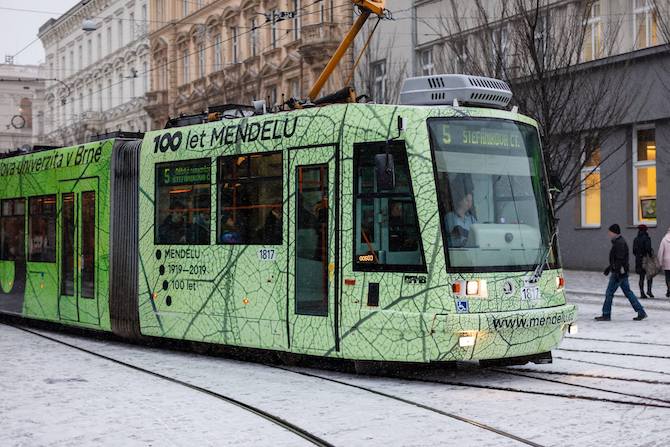 In May, an exhibition of university insignia will open to the public. Chances like this to get a close look at these symbols used for matriculation and graduation ceremonies are extremely rare, so the 100th birthday is an ideal opportunity.
Even though it's been 100 years since Mendel University was established, its first insignia wasn't created until the 1930s. These items are so costly that a public collection was even held to help pay for it!
Its own wine and beer!
Each university chooses its own wine for its birthday celebration. However, Mendel University is the only one to actually produce it on its own! Well, no wonder, as future wine-makers study at its Faculty of Horticulture.
Students learn to grow grapes in the university vineyards and then produce the wine in laboratories. The wine selected for the celebration has been ageing in oak casks for three years now and only 100 bottles will be sold for a symbolic price of 1919 CZK each. "We chose a Cerason closely related to the cultivating activities that took place mostly in Lednice at our site. It comes from a generation of rather resistant sorts," describes Mojmír Baroň, head of the Department of Viticulture and Enology.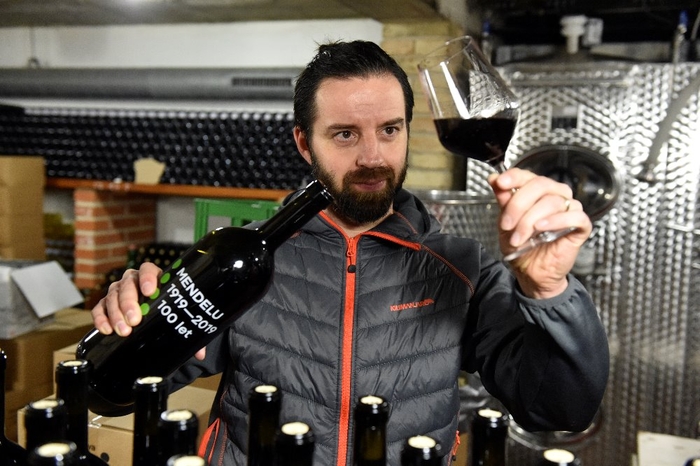 Just like the wine-makers, the students of the Faculty of AgriSciences will have a lot of fun brewing special anniversary beer in cooperation with the Richard microbrewery. The brewers will prepare several special types of beer during the year, with lager Ležák 1919 being the first available in several Brno pubs.
"With this beer we'd like to show how things worked when our university was being established. After WWI, there was a shortage of pretty much everything and breweries were going through some tough times. They didn't have enough quality raw materials, so they had to make do with various alternatives. We used a mixture of barley, wheat and rye malts. It has a medium bitterness and the body of the beer is somewhat sharp with a very full taste," says head brewer Petr Kobzík, who adds that there is no similar beer on the Czech beer market. "Brewing quality beer when there's a shortage of raw materials, it was always a challenge for the brewer."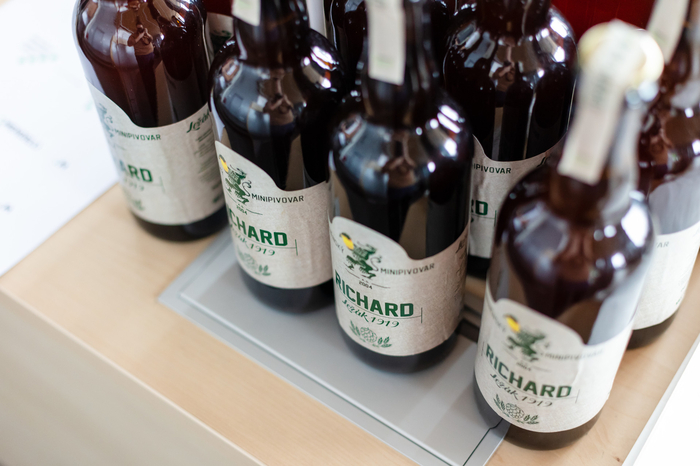 Celebrations as part of student festival Majáles
There is no better time to go out and celebrate the birthday of a university than when all the students are already celebrating. As part of the traditional student festival Majáles, a special 100 Year Zone will be open and the anniversary celebration will culminate between June 8 and 15 when the university holds its MENDELU Days at the campus. On June 15, there will be an alumni reunion.
"The university premises and campus will open all its doors to the graduates who will have an opportunity to take a look at the lecture rooms where they themselves may have studied, as well as the areas we've built recently," adds Danuše Nerudová, rector of Mendel University.
Read more about the topic
22. December 2022
What makes Christmas in #brnoregion special?
Christmas in the Czech Republic may seem the same as in lots of other countries. It's cold, the city is covered with colourful lights, a decorated Christmas tree, good food, gifts, and lots of meetups with friends and relatives. So what is so special about Czech Christmas then?