Studying the future at Brno University of Technology
Top-level science, modern architecture, cooperation with innovative companies, and technologies of the future – that's Brno University of Technology (BUT), a fundamental part of the thriving #brnoregion.
If you want to become a…
This oldest university in #brnoregion has been here for all technical minds since 1899. Actually, not only for them. Back then, the first 47 students were civil engineering enthusiasts, later followed by students of mechanical engineering. Today, electrical engineers, chemists, IT specialists, architects, economists as well as artists have an opportunity to show what they've got at Brno University of Technology.
"95% of our students get a job within just six months after graduation, and half of them are hired even before they get their diploma. And what's even better is that lots of them don't hesitate to establish their own businesses. This makes me very happy," says Petr Štěpánek, rector of BUT, about how its graduates do in the tough world of adults. Besides, 62% of students get a job even before they finish their studies.
However, this is just the shortlist of the programs offered at its eight faculties for almost 20 thousand students. To get a better idea of which professions your degree from BUT can open the door to, check out its complete overview of study programs. More importantly, however, during your studies you'll gain perfect basic knowledge of technologies and then you can follow your heart into, for example, a forensic expertise, coding tools protecting against cyberattacks, design of church benches, production of environment-friendly tents, research of cardiomyocytes or development of cementless concrete.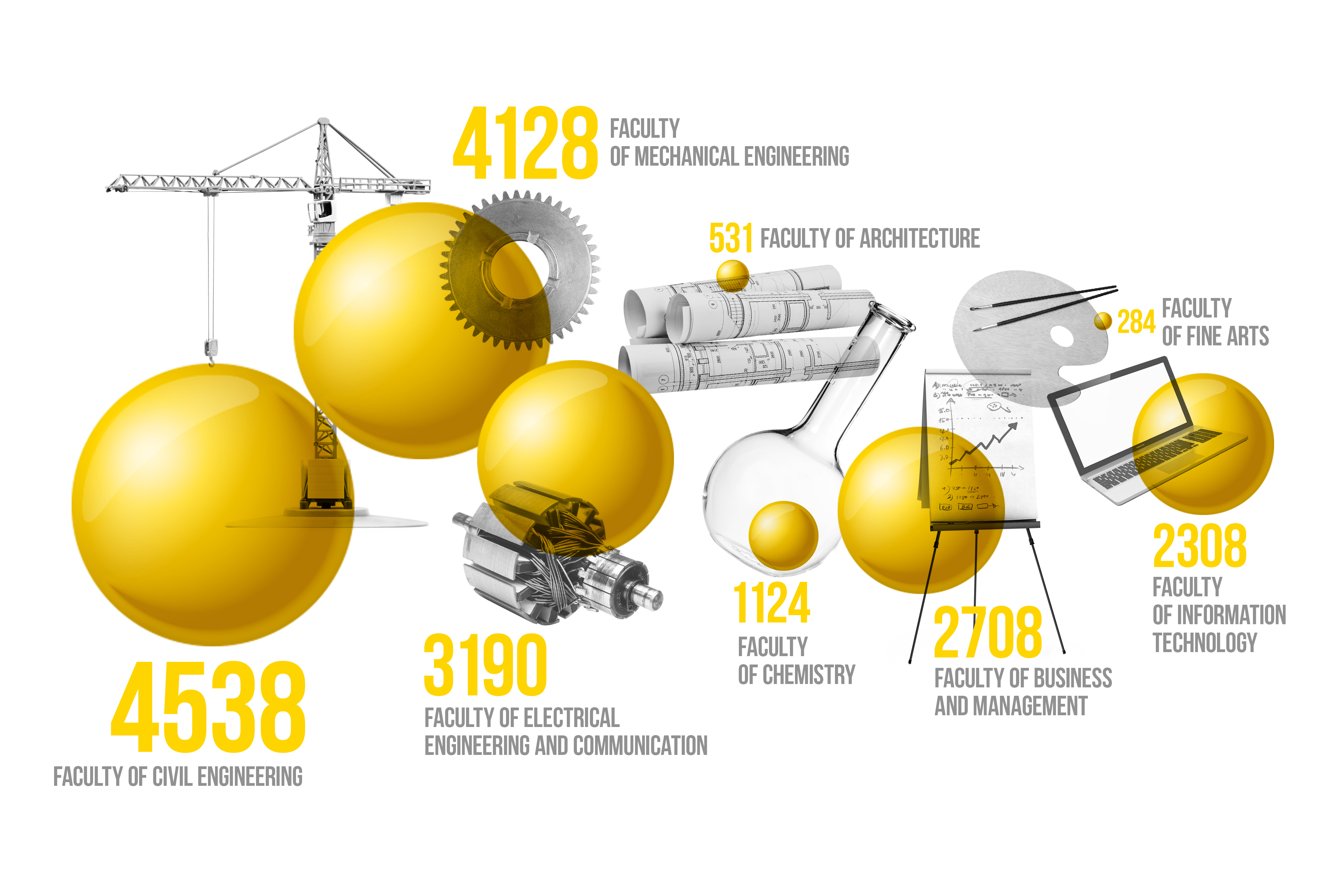 BUT in the world, the world at BUT
According to QS Top Universities, BUT is among the 2.3% of the best universities in the world. True, it's no Oxford, but that's still an impressive achievement, don't you think?

Let's get back to #brnoregion, though, and see how foreigners are doing here. While BUT offers only a handful of study programs completely in English, the range of individual seminars in English is extensive. If you come to study in #brnoregion for a semester or two, you'll have a lot to choose from.
Did you know that students from around 40 countries study at BUT? The biggest numbers come from Slovakia, Turkey, Spain, and Greece, but you can come across Armenians, Koreans or students from Morocco or Switzerland as well.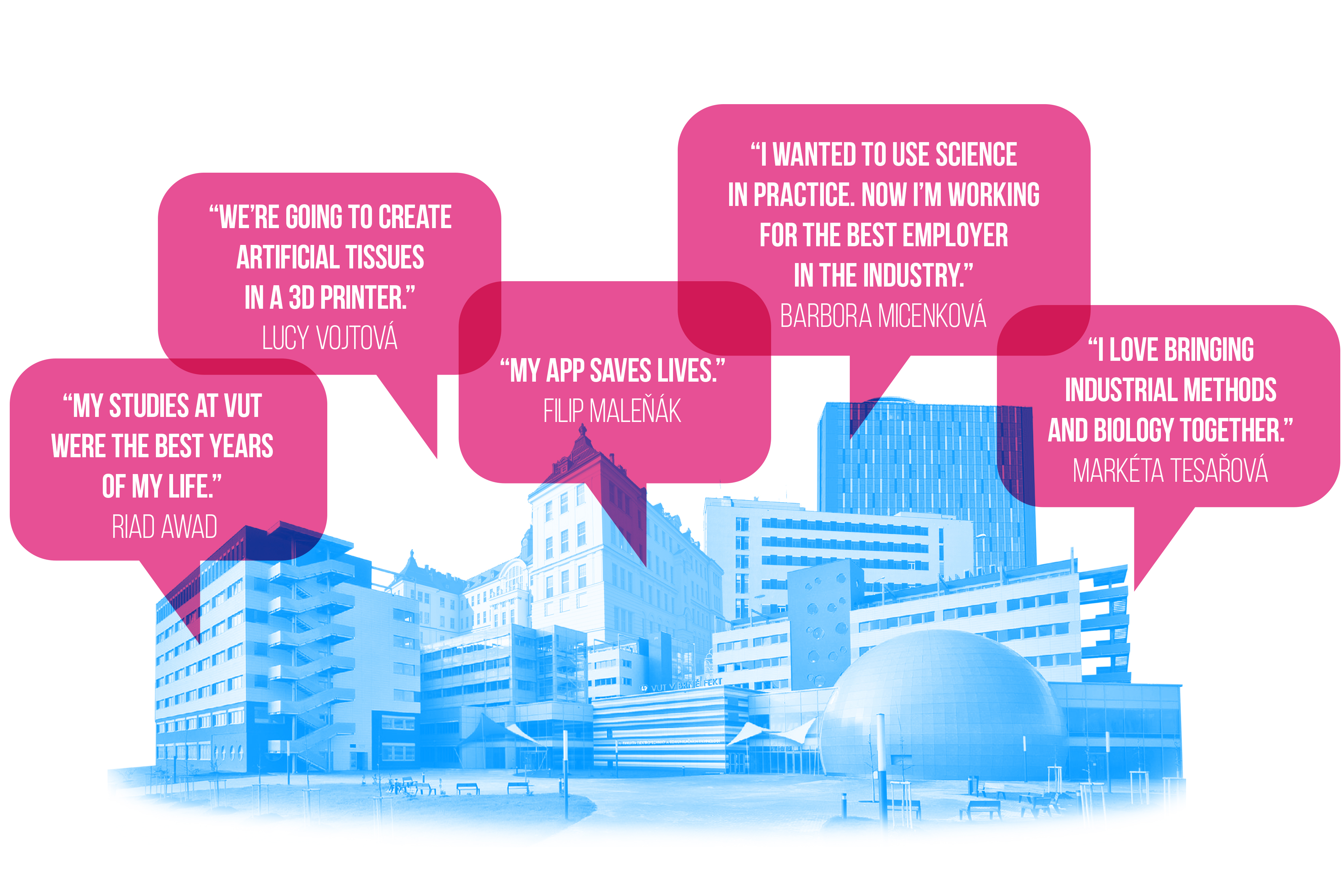 Science is a serious thing! And fun, too
And just like any major university, it plays quite a crucial role in various fascinating research. Its five scientific centres are complemented by two centres of excellence which BUT shares with other universities.
Check out all the types of research at BUT:
CEITEC interconnects technical and scientific disciplines, which makes it an excellent place for an IT student and a biologist to go on a date! And also for research involving nanotechnologies, microtechnologies or devices that enhance the diagnosis and treatment of diseases.
At the IT4Innovations national supercomputing centre, experts teach artificial intelligence to recognize vehicle registration numbers, save energy consumed by computers or do photo focusing.
The AdMaS Centre is a paradise for construction technologies and materials.
The NETME Centre is like a fun park for students of transportation, energy, and mechanical engineering.
In the Centre for Research and Utilization of Renewable Energy, you can find worksites such as a high-voltage laboratory and a switchgear laboratory. Come learn more!
The SIX Centre is home to smart technologies where virtual and everyday lives overlap, so it's the right place to simulate a cyberattack.
The Materials Research Centre is a paradise for chemists. Cementless concrete or plastic from frying oil – the research at BUT is shaping the future!
Living and studying here
University campuses offering everything you need to study and live have their pros and cons. BUT has such so many worksites that sometimes you don't have to leave campus at all, while other times you easily find a moment to enjoy a cup of coffee downtown when travelling from the dormitories to lecture halls, depending on the faculty you study at.

The very centre of all the activities is the campus located in the north of Brno. A true paradise of technologies and a comfortable student life. Four faculties, student cafeterias, cafés, modern sports grounds with a big athletics stadium – all these are located right there, together with many technology companies hiring new talents. It's also right next to a forest and a 15-minute tram ride from the city centre. It can't get any better!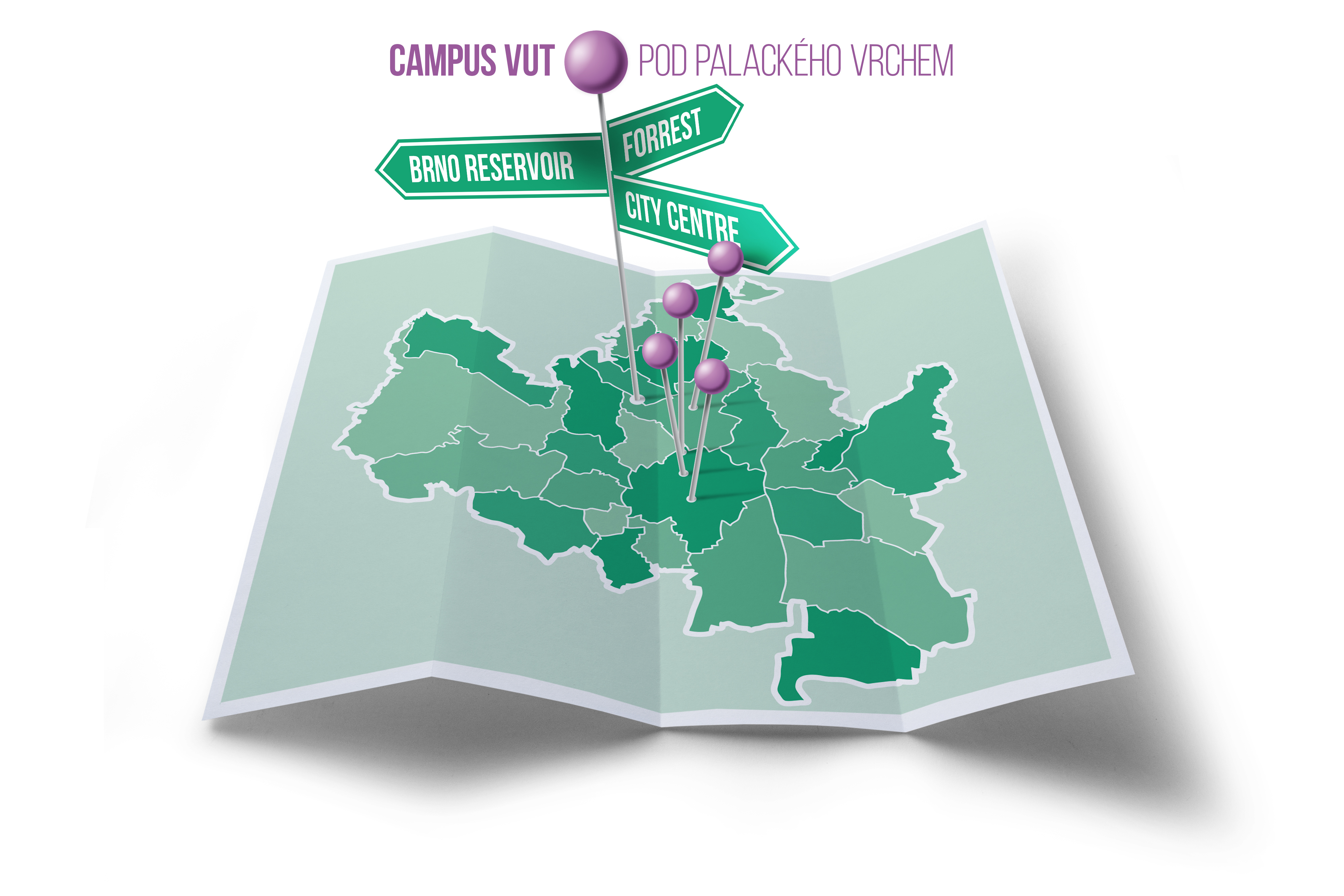 Experience counts
Speaking of good access to companies, BUT is open to all kinds of cooperation! Theory is important, but it only brings results when verified in practice, so the university cooperates with various companies on research projects as well as on the curricula of its study programs. After all, studying things no companies can use anymore wouldn't really make sense, right?
Fun guaranteed
Brno is a city of students, and it's no coincidence that it's ranked among the best student cities in the world. And even though there're just incredible opportunities to have fun and relax in the city, the faculties organize their own fun events as well. What other university has its own open-air music festival where both students and famous bands perform? We've talked about Majáles a lot already, but it needs to be mentioned once again here. And did you hear that we Czechs like to dance? That's why every year BUT holds a Christmas Ball – the biggest one in #brnoregion.

{^widget|(videourl)https%3a%2f%2fyoutu.be%2f4bqqlkmjv-M|(name)YouTubeVideo|(autoplay)False|(widget_displayname)YouTube+video|(width)670|(height)446^}
Read more about the topic