Two is more than just one
Studying is no longer only about nights spent with textbooks or typing. Friends, trips, meetings with fellow students and fun are just as important. Do you know who to talk to when you want to enjoy a semester in #brnoregion?
Whether you come from Slovakia, Lithuania, Mongolia or anywhere else, the student clubs for foreign students at Brno universities are a great resource for almost anything – even the stuff unrelated to studying. In 2018, it was 20 years since the Czech Republic joined Erasmus+. That has given us plenty of time to come up with some great ideas on how to take good care of foreign students here!
ESN in every university city
Erasmus Student Network (ESN) is an international organization which is most likely active at your university as well. It helps over 180 thousand foreign students all over Europe. Support for its activities comes mainly from universities and a number of student volunteers as well.

Local students picking you up at the station on your first day and helping you find accommodation is just the start of what they can do for you. They'll show you around the university and even introduce you to the hidden gems of both the city and #brnoregion. For example, every week the ESN students of Masaryk University hold a culture night in which students from a certain country cook for others and present their country to those from others. At Mendel University, foreign students can attend a workshop of Latin dances or have fun at a Halloween Party or Karaoke Night. On top of that, the ESN organizes a number of trips or other cultural events at the other universities as well.
ESN is active at these three universities in #brnoregion:
ESN Mendel University
ESN Brno University of Technology
ESN Masaryk University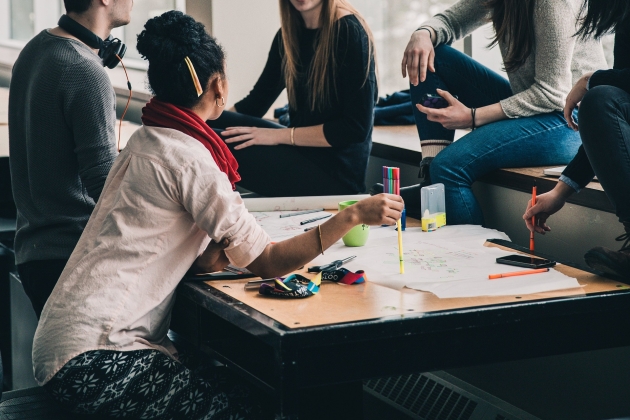 #brnoregion doors are open to technical students
In addition to the ESN, another international organization is active at the Brno University of Technology

IAESTE brings together students and staff from technical programs all over the world and arranges internships abroad. Check out your local branch and come visit South Moravia through an internship arranged by IAESTE! In addition to the internship, this organization can arrange a visa or accommodation for you and make sure you'll have a lot of fun in Brno. With your foreign colleagues, you can enjoy a game of laser tag, solve riddles in an escape room or enjoy a summer grill party. The Moravian Weekend is the greatest event of the year, during which you can discover #brnoregion in the best possible way – riding a bicycle and enjoying a glass of excellent Moravian wine.
"We're a group of students who improve the lives of our colleagues in our leisure time while working on ourselves," says Kristýna Daňková about the activities in IAESTE in #brnoregion.

BEST Brno is active in 33 countries throughout the world and brings technology enthusiasts together. For foreign students, it most often prepares season courses in #brnoregion similar to those of Erasmus. During one or two weeks, students attend a series of lectures and practical seminars and then discover the city and Czech culture and enjoy themselves. Choose the topic of the course you're interested in, contact the BEST branch at your university, and come visit our #brnoregion!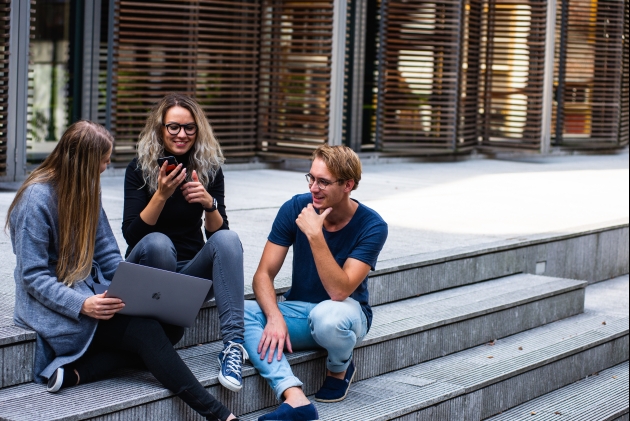 Perform on a theatre stage, discover the world of wine…
No matter which program you study, there's a student club, association or just an interest group for everybody in #brnoregion. Vets, ethnologists, gamekeepers or medical students are just a few examples of the people who get together like this. Not afraid of speaking English and feel like showing off your talent on stage? Then join Gypsywood Player theatre group at the Department of English at Masaryk University. So many options! Just take your pick.
Student associations:
Brno University of Technology
https://www.vutbr.cz/en/international/info/student-association
Masaryk University
https://www.muni.cz/en/students/student-activities-and-clubs/student-clubs
University of Veterinary and Pharmaceutical Sciences Brno
https://www.vfu.cz/links/students-organizations-and-projects/index.html
Mendel University in Brno
http://ects.mendelu.cz/en/general_information/associations

Join university media
Unfortunately, most university media publish only in Czech, so you can't really enjoy them, but you can always publish in them! A bit of English reading is always welcome among Czech students or the media team can simply translate your work. Take your chance to become a media star in numerous places.

Radio R operated by the students of Masaryk University offers the most interesting opportunity. Established in 2008 at the Department of Media Studies and Journalism, today over 150 volunteers in seven editorial teams contribute to the radio. In addition to programs on music and culture, it deals with various topics from politics to technology, business, literature and even dance. Don't hesitate and try your luck suggesting an interesting topic! You may become a radio star!

University magazines are a traditional form of passing information on to the world. And if you want to introduce your country to Czech students or share your thoughts on a Czech university from a foreigner's perspective, reach out to one of the teams behind the university magazines: MENDEL GREEN (Mendel University), Vita Universitatis (University of Veterinary and Pharmaceutical Sciences), Zprávy z VUT (Brno University of Technology) or LeMUr and online.muni.cz (Masaryk University). There are never enough interesting topics for articles or interviews with remarkable people!
Read more about the topic