What the IT guys in #brnoregion do after work
It's always great if you truly enjoy your work, but sometimes it's also good to take a break and spend some time on something a bit different. Or someone completely different. We wanted to know what the IT guys from #brnoregion do after work, and were pretty surprised by what we heard!
Taste buds coded to quality
For some rather "mysterious" reason good food and drinks are true passions of lots of IT guys from Brno. Well, it pretty much makes sense because #brnoregion offers so many temptations, such as excellent coffee, delicious wine, refreshing beer, and other delicacies. And whatever cannot be bought in local shops or restaurants these guys prepare themselves (and are indeed great at it!).
Honza Křepský, PHP and JS developer working on a booking system for Invia travel agency, has done quite a number of experiments in the kitchen, and homemade sausages, pickled salmon or grilled chicken are the very basics for him.
This is how Honza describes his passion: "When I prepare a meal for somebody that they haven't known or eaten yet, or wouldn't have even thought of eating, and then see them eat and enjoy it, it makes me incredibly happy."
Take a look at Instagram accounts of the IT foodies from Brno. Enjoy!
sirjackal_cz
uplotny
zahn0
Petr Zahnáš, working as a transport analyst, is another IT guy who loves food as well as good wine. In his leisure time, he likes to cook at various places or food trucks in Brno and prepare meals for hungry (and spoilt) passers-by. Also, he fell for the world of wine, which is just vast and easy to get lost in, but where you can also find a pleasant path to take.
"It's not easy to get at least a rough idea of various countries of origin, wine growing and production methods or styles of wine. I'm fond of tasting, classifying, and looking for connections. Mainly, though, you can meet a lot of excellent people over a glass of wine," says Petr, dreamily.
It's no coincidence that these men know each other, as food connects us all.
Physical exercise to fight slouching
It's probably no surprise that the main hobby of lots of IT guys is sports. Sitting at the computer all day long needs to be compensated by some physical exercise, which is extremely addictive! See for example administrator and developer Milan Dufek from IBM for whom hardly a day goes by without doing any sports. One day it's running, some other day swimming, sometimes cycling, and on some days all these three together. You know, he's passionate about triathlon and right now training for Ironman. No, not the technical genius Tony Stark, but a triathlon race during which you have to run a marathon, swim almost four kilometres, and ride 180 kilometres on your bike. Wow! Fingers crossed!
Another PHP and JS developer Jozef Vanko loves powerlifting. Also, he works as an instructor of powerlifting and fitness training and likes to think he can help everybody who's determined to do something for their body.
"To gain strength, move more easily, and be in a better shape – all these directly affect the quality of life, no matter whether you spend most of the day at the computer or doing some other work. Kalokagathia, which is an ideal from the times of ancient Greece referring to a simultaneous development of body and spirit, is by no means an outdated idea and deserves to be revived in today's world," explains Jozef.
A smile, please!
And what about the #brnoregion IT guys and creativity? Well, these two match just perfectly! PHP developer Jaroslav Poliak has been a theatre enthusiast for ten years now. Besides excellent friends, what he loves about acting is the creative process and rehearsals of new plays.
Front-end developer Michal Havelka from Solarwinds has some experience in acting as well. And quite some acting it is! Michal loves and even organizes role-playing games (LARP) during which the players-actors try to identify with the behaviour of various characters. Here, you can become a Hollywood star, a third grade pupil or a WW1 soldier for two hours or an entire weekend. The number of topics, historical periods and environments is simply unlimited!
"Mostly, I play games where I meet other people which helps me to learn work in team as well," explains Michal who otherwise works on a cloud monitoring system.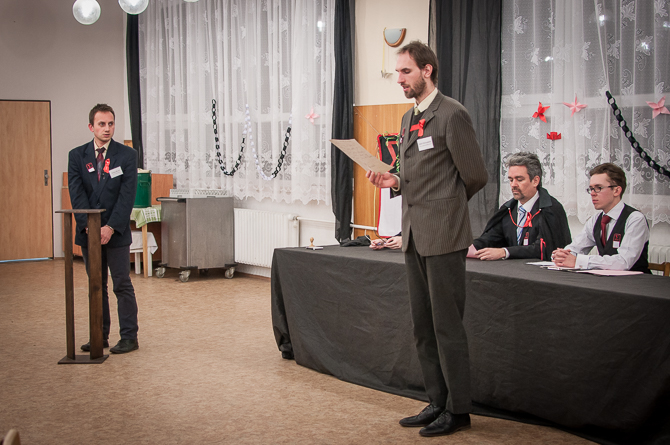 Let's take a look at the developers of Zoner Photo Studio software. It would be quite weird if these guys didn't do some photographing from time to time, don't you think? In their leisure time, they hardly ever remove their fingers from the shutter release and at work they type and create the code to help them further edit their photos. Dušan Doležal, C++ coder, fell in love with photography already at the elementary school when he liked to play with an old analogue Flexaret camera. Today, he likes to watch nature, wild birds, and all kinds of animals through the camera viewer.
"Wildlife photographing is a lot about walking, sitting, and waiting. Often, I return home with my memory card empty, but it's nice to be outdoor even if you don't take any photos. And when I do take some photo, it's just the icing on the cake."
Dušan likes to go photographing very early in the morning, so every Saturday he gets up between 4 and 5 a.m. Demanding indeed, but the mornings are worth it. "I return around 10 a.m., with my head full of beautiful moments, and when I get particularly lucky I even bring some images." Also, he edits his photos himself, thus testing how the software could be improved.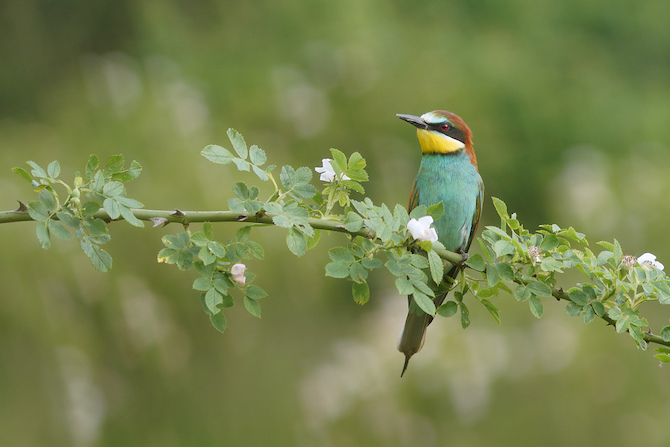 Read more about the topic
22. December 2022
What makes Christmas in #brnoregion special?
Christmas in the Czech Republic may seem the same as in lots of other countries. It's cold, the city is covered with colourful lights, a decorated Christmas tree, good food, gifts, and lots of meetups with friends and relatives. So what is so special about Czech Christmas then?