World champion from the oldest velodrome in Europe
What's the magic of the world's fastest cycling sport? According to Tomáš Bábek, one of the best sprinters in the world, it's mainly about overcoming your fear of a bicycle with no brakes that just never stops pedalling.
Tomáš Bábek has been collecting championship titles in track cycling at an incredible pace. However, after competing at the London Olympics in 2012, he was hit by a car and seriously injured, leaving him in a coma for several days. He had no idea whether he'd ever be able to ride a bike again, yet several years later this Brno rider became the World Cup champion as well as the European champion and finished second at the world championship. He was also one of the few top international riders to get invited to the world of traditional Japanese keirin races.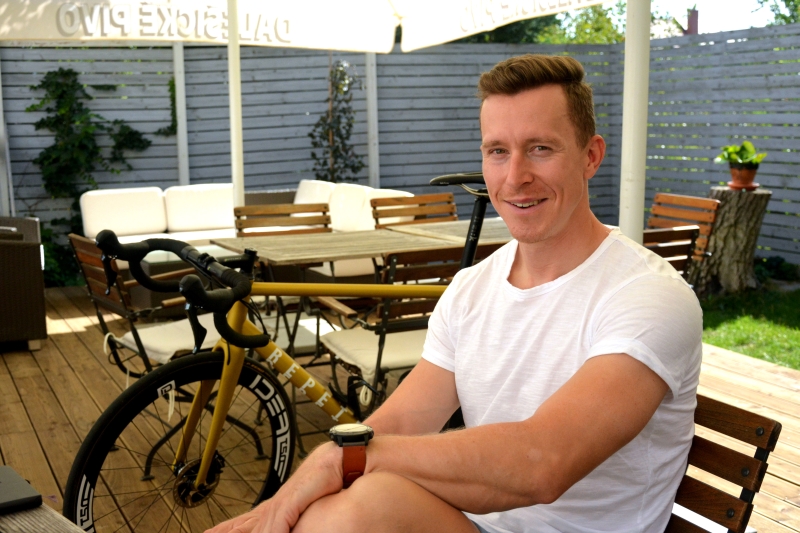 You come from Brno and compete in races all over the world. Apart from your family, what brings you back to #brnoregion?
I lived in Japan for two years and this year I returned to the Czech Republic. On one hand, it was nice there, but when you leave your home region for a culture as different as theirs, you begin to realize how nice it is back home and how good we are doing here. When I was competing in Japan, I missed Brno very much. Now I'm happy to be back and don't feel like leaving anymore. Also, this sport makes it hard for me to leave; I represent our country and to do that somewhere else I'd have to get some other citizenship, which I don't want. I'm a typical, proud Czech. Besides, I do my training in Brno, our team is based in Brno, and it's the only team in the Czech Republic I can sprint for. My training field is practically around the corner which saves me a lot of time. Simply put, I love Brno. I was born here, I like to be here, and I like to come back.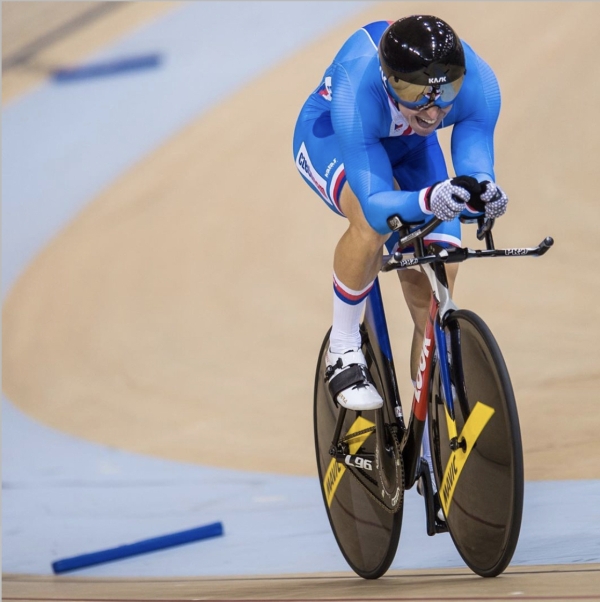 The best from cycling in a few seconds
Track cycling is a traditional sport in Brno. What does your team look like these days?
Well, we are fighters here. Of course, we don't do well at all the races, but considering that we don't even have a covered velodrome, we do well pretty often. Basically, we train at the old velodrome, and the last time it was reconstructed was in the 1980s. They've been talking about building a new one here for a long time and there are actually plans to build the most up-to-date multifunctional hall in Europe here. The idea is for it to be used not only by professional cyclists but also amateurs and cycling enthusiasts. On the other hand, though, the costs are huge. One half should be covered by the city of Brno while the other by the government. In the meantime, we train at the old one, trying to make the most of it. It's like professional swimmers doing their training for the world championship at the Brno dam!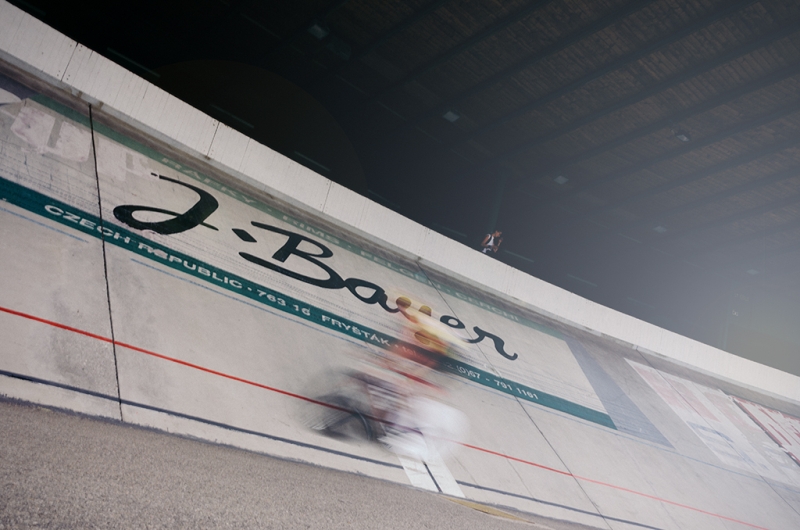 The beginnings of cycling races in #brnoregion arose from the industrial boom of the 19th century. The owner of a local sugar refinery – Sir Bauer – had a clay race track built in the municipality of Pisárky. The very first race at what's called Bauer's ramp was held on July 21, 1889, and looked a bit different to what sports championships look like today. In addition to a number of sports disciplines, there was a ceremonial banquet and a folk-music band. And the racers were looking forward to winning some valuable prizes, such as a walking stick or silver writing implements.

Track cycling is an attractive discipline for spectators, but it's not too widespread. Why is that?
Track cycling isn't likely to become a mainstream sport because each discipline of it has its own set of rules. And there'll be no crowds of fans like you see with football or ice hockey here. We don't need such crowds anyway, as this is no "big" sport discipline. We'd like cyclists, locals, and all those who support us to come, along with anyone who's fond of sports and interested in new things. If you get to know this sport, you'll start to enjoy it. Take, for example, the Tour de France, which is very popular, but you always see the peloton only go through or you have to watch the entire race for seven hours on TV. With track cycling, however, you get the best of what road cycling can offer: finishes, intermediate sprints, and sprints – all these in a short race you can easily watch from start to finish.

In Japan, track cycling is a very popular sport. Where's the difference?
The main reason is that keirin is mostly about betting. It's no secret that the Japanese like to bet, so it's more about winning money than enjoying the sport for them. It's a traditional thing there, just like horse racing, powerboat racing or speedway racing – they gamble massively on all these. Keirin is one of many sports they can bet on. There are lots of fans who spend a total of around 8 billion USD a year on betting.
Brno velodrome – a rarity from the 1960s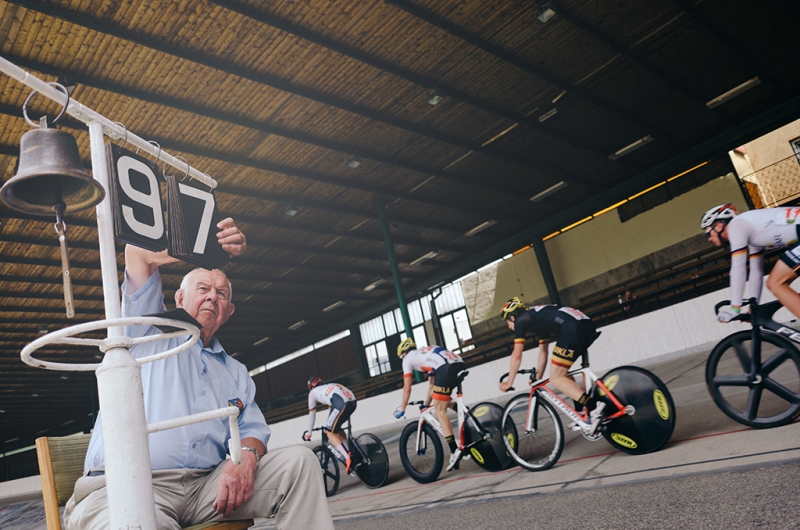 Track cycling and the Brno velodrome, which is called Favál here, rose to its highest popularity in the 1960s. After its last reconstruction in 1969, the elite of cycling arrived in Brno for the World Championship. Being the oldest track in Europe, it no longer complies with the standards of professional sport, yet the best riders from around the world keep coming back for the traditional GP Brno race.

When the riders from abroad come here to race at a velodrome from the 1960s they can no longer see anywhere else – what are their reactions?
Well, we receive thank-you emails in which they admit that this is one of their favourite summer races. The racers appreciate the friendly atmosphere, enthusiastic spectators, and the well-organized race, and they totally forget about how insane this velodrome is. Some even like it for its special charm. Six-time Olympic champion Jason Kenny came here as well as some guys from the Netherlands who broke our track record, and all these riders like to come back over and over again.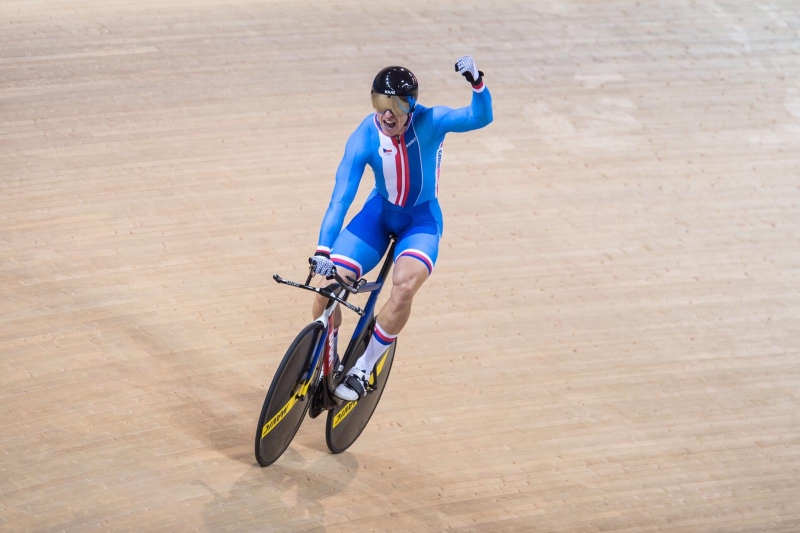 What about the Czechs and cycling – do the locals come watch the races?
Statistically, cycling is the most frequently done sport in the Czech Republic. Track cycling is just one of the disciplines; interesting, but not so popular yet. There aren't too many big races here, due to the troublesome state of our facilities. For example, the Six Days of Rotterdam is a cycling event attended by five to ten thousand spectators – basically one great, traditional show. Our Grand Prix in Brno attracts around one thousand spectators. We've been working hard to create something here, but it takes time. Together with Robin Wagner, we've founded the Track Cycling Academy, hoping to attract people to the track and show them how interesting this sport is – full of adrenaline but also safe. When you overcome your fear of riding a bike with no brakes which just won't stop pedalling, you discover incredible euphoria. I think it's because it's not as difficult as it seems. It's only about overcoming your fear.

Do you ever go for a ride outside, all by yourself just for the fun of it?
When I have some time off, I always bring my bike because I'm so fond of cycling. Cycling is my life, and it's when I relax as well. For me, it's a part of my regeneration, so even when I have a break in my training regime, I go for a ride anyway.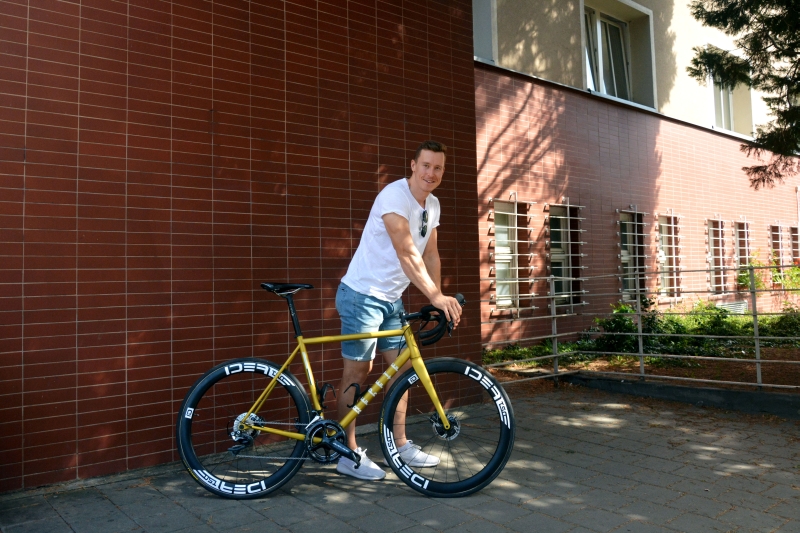 So when you go for a ride, which areas in the Czech Republic are the best?
Of course, the most beautiful is South Moravia – towards Hodonín, Kyjov or Mikulov. Simply put, the entire wine-making region, with its beautiful paths. It's always sunny there and the landscape is simply amazing.

What's your biggest sports challenge now?
The Summer Olympics in Tokyo 2020 and winning a medal there. A thing I may not pull off, but I'm going to do my best and keep hoping.
Read more about the topic
22. December 2022
What makes Christmas in #brnoregion special?
Christmas in the Czech Republic may seem the same as in lots of other countries. It's cold, the city is covered with colourful lights, a decorated Christmas tree, good food, gifts, and lots of meetups with friends and relatives. So what is so special about Czech Christmas then?