Brno underground – a city under the city
Brno is full of inconspicuous places that, in fact, serve as entrances leading to mysterious underground worlds. Some of them take you to prehistoric water storages, old basements, tombs, or underground temples that even Hollywood filmmakers are interested in. Brno has a lot to offer both above and below ground, which makes it very unique.
As the underground world in Brno is so complex, interesting, and mysterious, it would be no surprise if it was here that Neil Gaiman found inspiration for London Below from his novel, Neverwhere.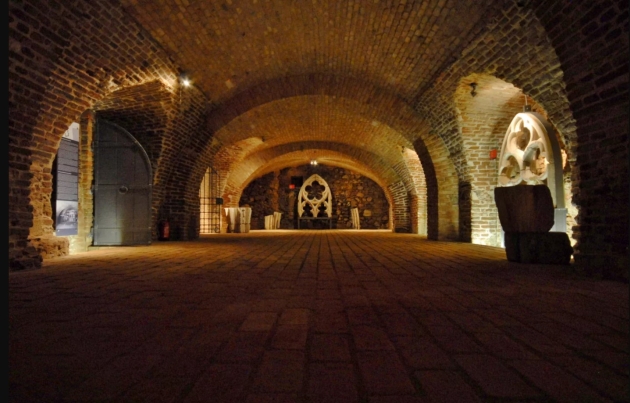 Jewels created by nature
Around and under Brno, that's where you can find a lot of cave systems that are so unimaginably vast that not even experts can be truly sure of their size.

In Palaeolithic times they were inhabited by people and during WW2 military factories and warehouses were hidden there. And today? Some caves are full of bats and others are open to the public for guided tours; it's here that you'll discover the difference between stalagmites and stalactites or even get on a boat and take an eerie trip underground to the place where the Punkva river springs to the surface.
The Moravian Karst (Moravský kras) is the oldest protected large area in the Czech Republic. Underground explorations to the north off Brno date back to 1723, and so far over 1,600 caves (out of which four are open to the public) and a number of other karst phenomena have been discovered.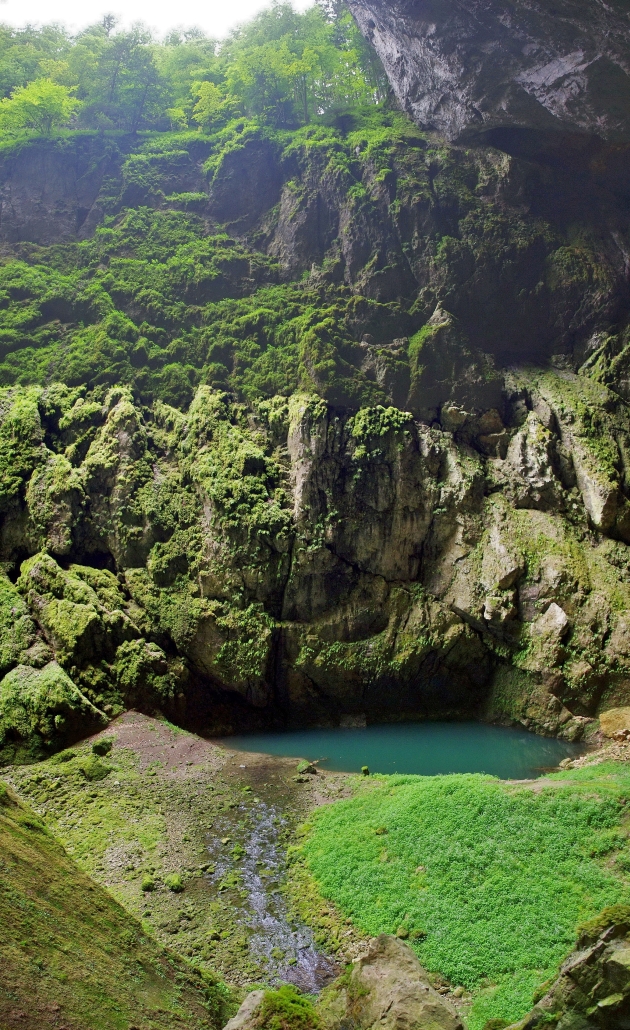 A true underground rarity is the huge canyon below Brno, though. "Think of it as an aquarium full of sand," says geologist Tomáš Kuchovský, describing the huge storage of artesian water located around 100 meters below Brno. If times get hard, it could temporarily supply water to the entire city (with a population of 400 thousand) for up to several weeks.
Artesian water is groundwater located deep below the surface where impenetrable rocks prevent it from flowing away. The underground tanks are under a lot of pressure, and if they are disrupted, the water will start to flow or even spurt above ground.
This natural storage is supplied by water flowing from the woods around Brno, and in the southern part of Moravia it feeds the Svratka and Dyje Rivers. However, its precise flow remains a mystery, even to geologists. In the Czech Republic, an underground structure like this is absolutely unique.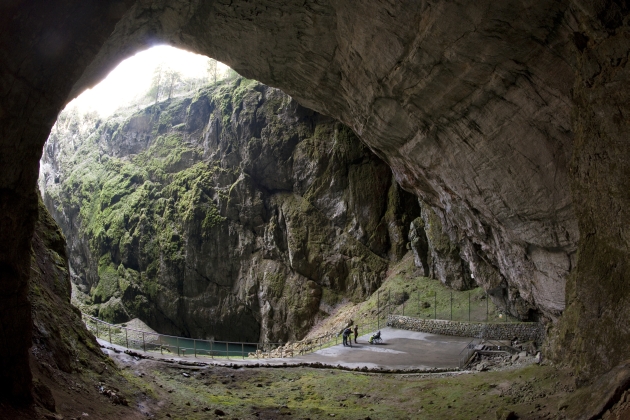 When people drill under the ground
Now, let's get back to Brno, or rather a bit underneath it. The Brno underground contains a lot of forgotten spaces that are full of stories from the history of the city as well as its inhabitants.



In the Middle Ages, the city expanded not only outwards, but downwards as well. Building spaces underground to serve as beer places or storage areas was no fad but a strategy used for several centuries. In the 17th century, entire labyrinths of cellars were built, reaching under houses and even streets and squares. And that's when legends about mysterious corridors leading far beyond the city walls emerged.

A number of cellars were swallowed up by modern-day reconstructions, but the city managed to reconstruct several breath-taking spaces and open them to the public:
Labyrinth under the Vegetable Market (Zelný trh), the oldest square in Brno, was built as a result of rather uncontrolled expansion of cellars under townsmen houses and reaches under public areas as well. The merchants from the market kept food and other quick-to-spoil goods underground. Entrances to some of the cellars were big enough for horse-drawn carriages to deliver ice to help keep the goods cool.
Mintmaster's Cellar (Mincmistrovský sklep) is where all the passionate numismatologists can get familiar with the history of the art of mintage in the Middle Ages as well as the history of Brno.
The second biggest ossuary in Europe is located under the Saint James's church, containing the remains of over 50 thousand people. This is where the remains of those who had died were moved once the adjacent cemetery ran out of room during the Middle Ages and was completely removed in the 18th century. The ossuary had been forgotten until the beginning of the new millennium when it was discovered again by archaeologists. Today, it's a tourist attraction as well as a place of reverence.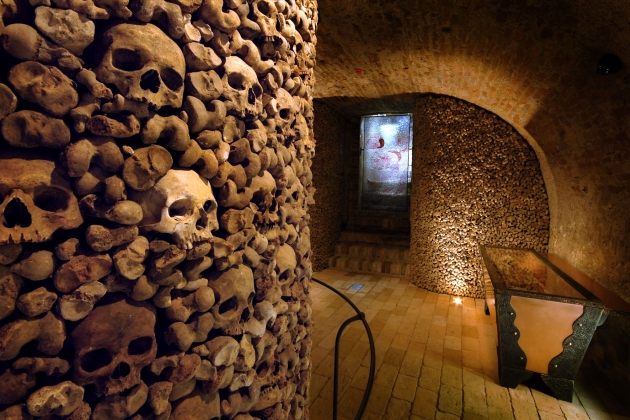 Technology pearls under the surface
In the 18th century, the city built its technical infrastructure under the surface, such as drainage and water piping corridors as well as sewers.

The biggest hidden jewels – spectacular underground water tanks located literally inside Yellow Hill (Žlutý kopec) – date back to 1870. The youngest of them continued to supply Brno with non-potable water until 1997.

These three giant areas with high columns remind you of an underground cathedral. "This is a very precise construction; the bricks used for the water tank were produced here in Brno and were only fired without any further modifications. The entire tank is insulated by a 50-cm layer of white clay, as there was no other insulation available at the time," says Aleš Svoboda, architect and expert on the Brno underground.

This fascinating space has attracted filmmakers as well, and only its unsuitable entrance discouraged the creators of the new Spiderman movie or Carnival Row series. However, in 2019, a comfortable entrance made of bricks was added to the original narrow manhole with a ladder, so let's hope the spaces will be soon opened to the public as a unique technology sight. And there are already various plans for its future use: "There are plenty of options: a year-round skating rink, as the temperature in the water tanks is stable, a wellness centre or even a port for people to take a boat ride," says Svoboda who would like to open these unique spaces to the public.
Among the more recent underground constructions is the 10-Z fallout shelter under the Špilberk castle, built by the Communist regime for city and regional representatives. The construction started right after the Communist coup in 1948 and was finished in 1959. However, nobody knew about it until 1993! With the capacity for 500 people, the shelter is open to the public and serves as a place to meet. You can also spend a night in one of its fully equipped rooms, but it's still a functional part of the #brnoregion emergency system.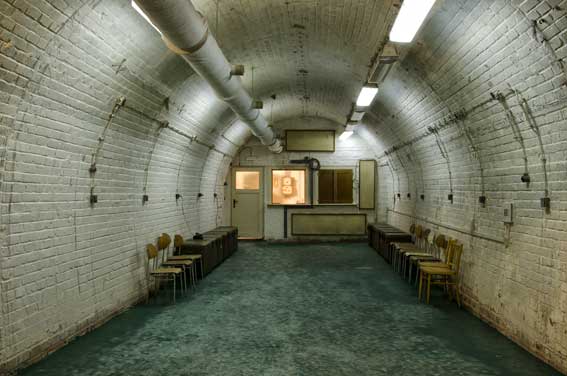 Read more about the topic
22. December 2022
What makes Christmas in #brnoregion special?
Christmas in the Czech Republic may seem the same as in lots of other countries. It's cold, the city is covered with colourful lights, a decorated Christmas tree, good food, gifts, and lots of meetups with friends and relatives. So what is so special about Czech Christmas then?
14. June 2022
New European Bauhaus: A home for smart Europe
The New European Bauhaus endeavors to merge the European Green Deal with quality design to be inclusive and accessible to everybody. The aim of this project is to show how sustainable innovations bring real, positive experiences into our everyday lives.