#brnoregion, an excellent starting line
Four year seasons, varied landscapes and nature, great city with sporting facilities, this is a fantastic background for everyone to find the best sporting activities in #brnoregion.
Traditions of Czech Sports
The Czech Republic has a very very long tradition in general physical education. The greatest number of gyms and sportsgrounds are operated by the Czech largest all-age gymnastics organization Sokol (founded in the 1860s). Present Sokol organization shelters all kinds of sports. Various gyms can be found in each city, town and many villages. If you and your team of friends feel like playing, you can rent a gym and play volleyball, football or any other sport you like.
App. 70,000 active members of dozens sports clubs
30+ km bikeways
22 sheltered and 10 open-air swimming pools
50+ city parks, eight of those in the very centre of Brno
Best Hiking Markers System Worldwide
Speaking of tradition we must not forget hiking. Czechs are great hikers. Hiking is cool in any weather and landscapes are open. Czech Hiking Markers System is unique and there is no simile or competition worldwide in the scale of forests, meadows, even private estates with an open access to hikers. The trails are easy to follow through detailed and elaborate system of hiking markers. The first official hiking trail was marked in 1889.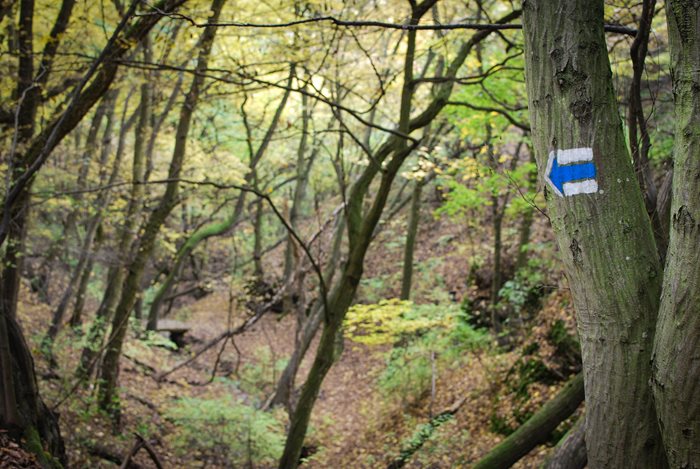 The Club of Czech Hikers (Klub českých turistů) takes care of the Hiking Markers System and publishes wonderful maps for regions of all the Czech Republic. The hiking trails can also be found at the Czech map server mapy.cz and mobile app with the same name. To make the long story short, we are born hikers and we hate getting lost.
Biking in Summer, Skiing in Winter
Those who don't like walking may put on their skis or choose a bike ride: the landscapes in #brnoregion are shaped just right. Uphills, downhills and straights to tax various levels of skill and power. Put on your ski boots in winter and when the snow melts, hop on a bicycle.
If the winter does not offer enough snow in Brno, a short trip outside the city will take you to a true winterland. Knee-deep in snow.
Swimmers and Sailors
Water is the principal prerequisite of life. Water deserves good management and careful thinking. We must learn to use it wisely and to swim in it properly. The Czech Republic has less than 10% of non-swimmers mostly thanks to swimming instruction which comes at elementary schools as a compulsory course. Staying in #brnoregion, you can easily keep your swimming routine as there are many swimming pools to choose from.

To get some adrenaline rush, rent a canoe and row down some of the Moravian rivers such as the Morava or Dyje. There are no whitewater rapids and turbulences, yet the experience is beyond comparison. Moreover, #brnoregion also offers a wonderful opportunity to enjoy windsurfing and kiteboarding at the reservoir Nové mlýny.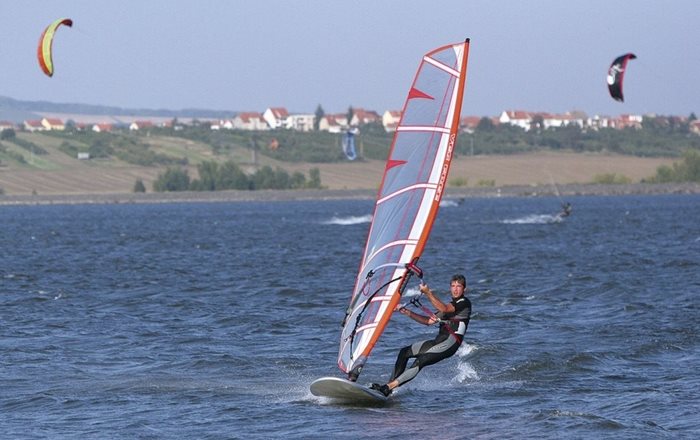 Extraordinary Sporting Events
Attracted to some unorthodox activities? #brnoregion provides a few very extraordinary sporting attractions that even non-sporty people will enjoy:
You missed the snowy winter season and yet you feel like bobbing? Brno has a summer bobsled track with the greatest vertical drop in the Czech Republic. It is over 1km long and children love it as well as adults.
Do you want to go up? High Rope Courses from one to ten metres above the ground can be found in a few locations of #brnoregion.
You can take a most unusual hike in Valtice: Take off your shoes and enjoy a special 5km barefoot trail "Stezka bosou nohou".
Read more about the topic