In Vino Veritas in #brnoregion
Do you feel like having a glass of wine (or two, three, ehm…) from time to time? Right now? Cool! In that case #brnoregion is the right place for you because here you come across wine literally wherever you go (Busy? Come on, take it easy…). Given the long history of local winemaking, we definitely know what to do, both at the vineyard and later in the wine cellar.
"#brnoregion is where excellent white wines are produced, rich in minerals, with an interesting range of aromas and spices that complete their fullness. The taste of Moravian red wines never lacked an earthy essence accompanied by a fruity character…" Oh, come on! Don't let us bore you with expert descriptions of wine. We feel that you'll come listen to them yourselves once you've finished this article.
A thousand years of winemaking
Think we're exaggerating, huh? Well, not really. Wine was allegedly brought here by Roman legionaries of emperor Marcus Aurelius Probus in the 3rd century. True, it's just one of many speculations, but there is proof from the 9th century that clearly confirms it. So yeah, it's been quite a while.
Archaeological findings from the times of the Great Moravian Empire show that vineyards were cultivated here at the time. And two centuries later wine was even directly mentioned in writing. And it was in the first written documents from the 11th century where wine and our fertile region were mentioned together.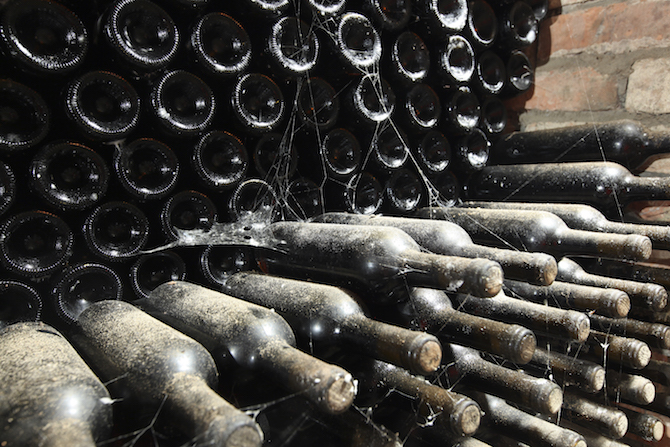 The biggest boom of winemaking took place in the Middle Ages when wine was necessary for every Christian mass, which was another reason why most wine was produced in monasteries. During that time of cholera it was safer to drink wine (and beer) than water from wells. And you have to admit that it must have been a bit more pleasant to die of a hobnailed liver than of cholera.
Did you know that at the beginning of the 17th century the estimated annual consumption of wine in #brnoregion was 56 litres per person? And nowadays it's only 20.1 litres.
After the Thirty Years' War, local vineyards were on the decline but – fortunately – there are still quite a lot of them now.
Irresistible landscape, as if made just for biking
Do you know the best thing about growing grape wine? It grows even on stony, infertile land, so nobody can ever object that vineyards should be replaced by plants that are more important for our nutrition. That's why it's grown on hills as well as stony slopes where it even gets much more sunlight. And we daresay that the slopes planted with vineyards are quite a breathtaking sight.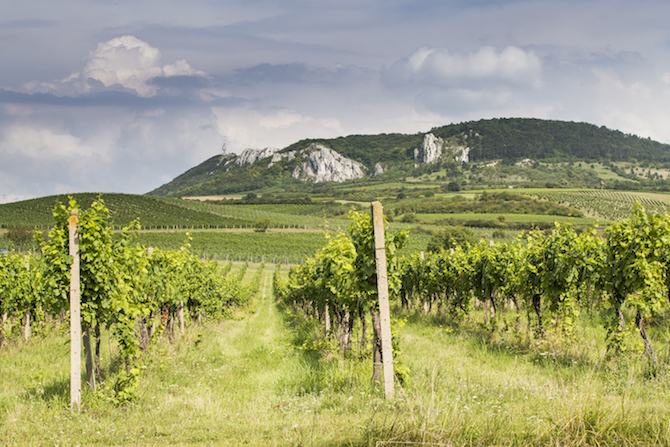 And the best way to enjoy the winemaking landscape of #brnoregion is on a bicycle. Sure, you can't taste too much wine that way because bike riding and wine don't mix, but you'll have a chance to explore a lot more land and – after all – you can always slow down and stay overnight. In #brnoregion there 10 cycling paths (around 1,200 kilometres) through wine country, so hop on and take a ride.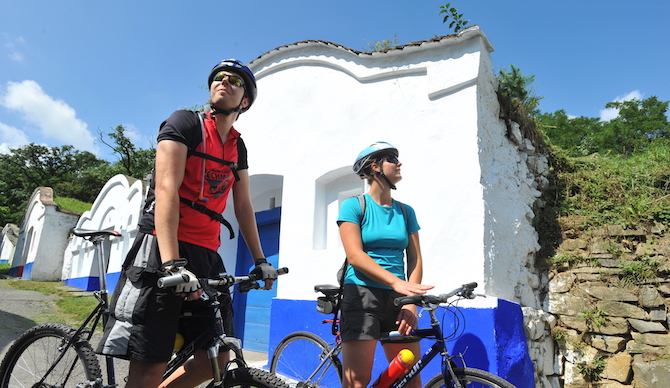 Picturesque architecture
Winemaking in Moravia goes hand-in-hand with wine cellars. And we don't mean any holes in the ground here. Winemaking architecture is unique and beautiful, and in some villages you'll feel like you've stepped into a totally different world. Just imagine: small houses, half-sunken into hills, stone portals, decorated doors… A South-Moravian Hobbiton!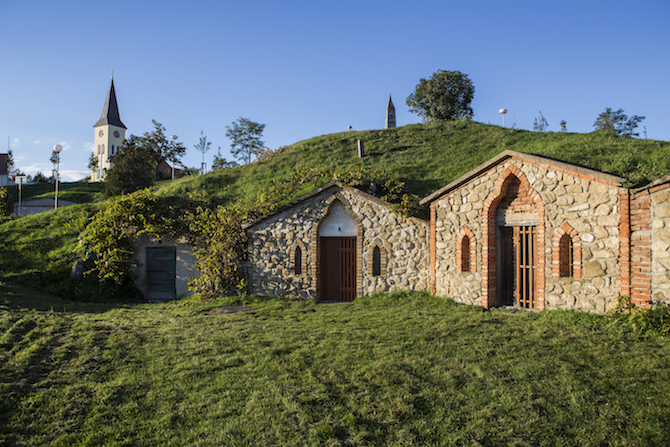 Wine gives people an opportunity to meet
The quality of wine needs to be continuously checked, so wine tasting events are a regular thing in #brnoregion. Carnival, Easter, May feasts, autumn village feasts as well as on Christmas. By the way, a good many excellent ideas and innovations have been conceived over a glass of wine here. Top wine feasts take place in summer, though: the first is called "zarážení hory" and the other – of course – is the grape harvest when grapes are harvested and pressed so the most beautiful part of the winemakers' work on vineyards may start.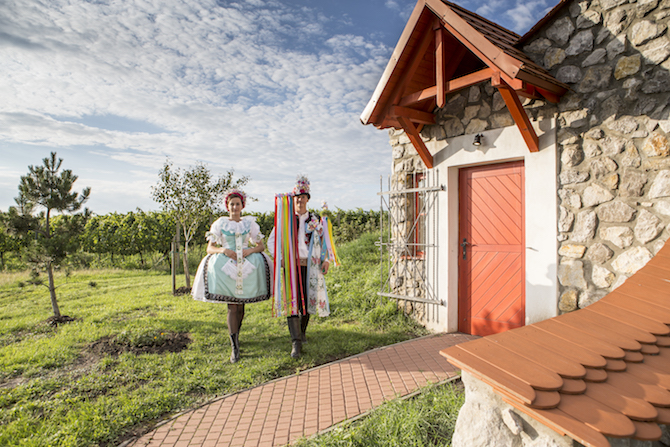 "Zarážení hory" is a feast based on a ritual which marks the beginning of a period during which only the owner is allowed into the vineyard. In the past, if somebody violated this rule and tore off several bunches of grapes they could have their leg or arm cut off as a punishment. Today, you risk only a fine or some well-meant curses by the winemaker.
It's very good
We almost forgot about the most important reason why wine is simply an inseparable part of #brnoregion. We like wine! And there's no need to discuss it anymore. Just come and have a taste!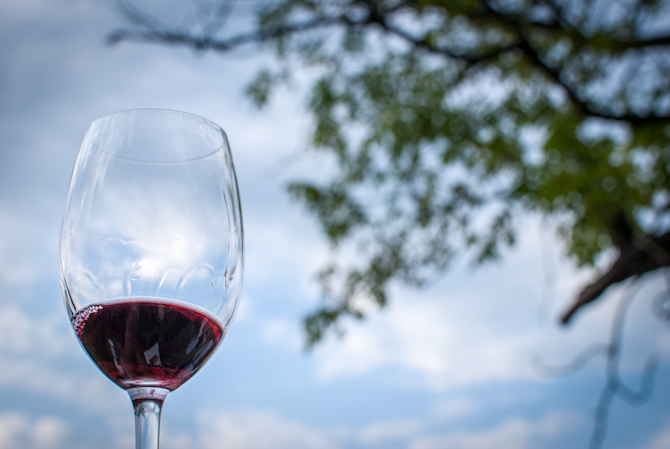 Read more about the topic
22. December 2022
What makes Christmas in #brnoregion special?
Christmas in the Czech Republic may seem the same as in lots of other countries. It's cold, the city is covered with colourful lights, a decorated Christmas tree, good food, gifts, and lots of meetups with friends and relatives. So what is so special about Czech Christmas then?