Looking for a family paradise? Welcome to #brnoregion!
There's a popular Czech saying: it's better to let your house burn down than to move. If this tells you anything, it's that we fully understand the worries involved in moving to a new place for a new job, especially a foreign country and with your family. So if your destination is #brnoregion, let's dispel some of those worries right here. #brnoregion, and the Czech Republic in general, is – wait for it – an absolute PARADISE for families.
And the numbers even confirm this bold statement, coming from the expats who consider our country – together with Finland and Israel – one of the places where they feel safest and most satisfied. Whether you already have a family or plan to have it one day, these numbers will definitely interest you:
- The Czech Republic is the 10th most expat-friendly country in the world (The Top Expat Destinations)
- Expats ranked the Czech Republic the 6th best country in the Quality of Life list
- For 3 years in a row, expats voted the Czech Republic the 3rd best place for family life
- Expats consider the Czech Republic the best place in the world for leisure time activities for kids and the 8th best place for family life in general in the Family Well-Being list
Source: Expat Insider Survey 2018
This rating is regularly published by InterNations, the largest global network for expats, with over three million members living abroad all over the world. The Czech Republic, including #brnoregion, has repeatedly placed very well here. And why is that?
Looong maternity leave
One of the reasons could be another very special thing the Czech Republic offers – one of the longest paid parental leaves! While many countries only allow mothers to leave work for a short period and require them to return after only six weeks, three months or a year at most, here parents may enjoy a lot of fun with their baby for up to four years. And when you add the 28 weeks of mandatory maternity leave, a parent may stay home with a baby for up to 236 weeks (about 4.5 years), all while knowing they are officially protected by the government, receiving regular benefits, and have the right to return to their original job.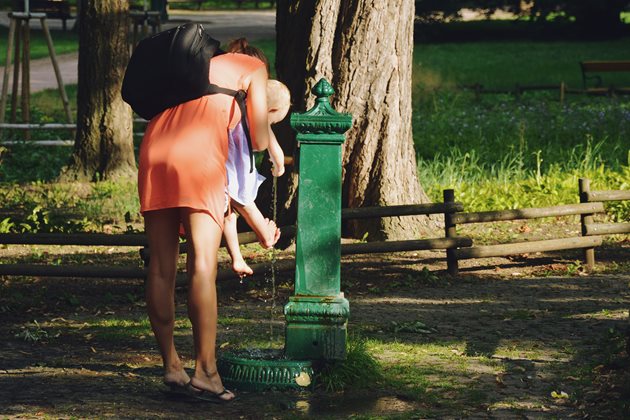 The greatest advantage of the Czech system? Lots of choices!
The long paid parental leave is a dream of many parents. On the other hand, it's been argued that the four-year break could turn out to be a major complication upon returning to work, at least in some professions. However, nobody will think you're weird if you have a totally different idea of your role as a parent and plan to get back to work much sooner. The greatest advantage of this Czech system is the amount of choice it offers, as recognized by American Arielle DeSoucey, who settled down in #brnoregion some time ago. "The support that local women get, not only from the government but also in various details, such as people helping them with the stroller when getting on a tram, is absolutely amazing! I like to see that women with kids have maternity leave choices here. You don't see that in the USA."
Babies breastfed for a long time and welcome everywhere?
In Western societies all over the world, with the Czech Republic being no exception, breastfeeding has been seriously discussed, mainly in terms of how long and where it should take place. Is it OK and accepted to breastfeed a baby in public? The good news is that the long parental leave allows mothers to stick to the recommendations of the World Health Organization and breastfeed their babies for the first six months and – adding first complementary food – continue breastfeeding until the baby turns two. The Czechs try to be open to breastfeeding in public, so in the streets you can come across mothers breastfeeding even older children who are already walking. If you don't feel comfortable doing it out in the open, you can visit one of the many cafés in Brno, with lots of them designed especially for parents with kids. You won't come across a pictogram showing a baby crossed out on the door (which would be illegal, actually), and in lots of restaurants you'll see a children's play area and a changing table in the bathroom to clearly show that your little clones are welcome there as well.
A few numbers
It may seem that this long parental leave has a devastating effect on the country's budget and there would be efforts to drive mothers back to work as soon as possible. Due to this practice, logically, the Czech Republic is among the countries that spend the most money on benefits for parents (maternity and parental leaves), as proved by a survey by OECD. Yet since January 2020, this sort of salary for parents has actually increased from the original 220 thousand CZK (around 8,700 euro) to 300 thousand CZK (around 12 thousand euro). And this is the package the parents receive upon welcoming a new member of their household. Actually, they are free to divide it into instalments over a period of two to four years, based on how long they'd like to stay home with the baby. Also, the length of the parental leave – and thus the amount of the benefit – can be changed every three months, which allows parents to react to their current needs.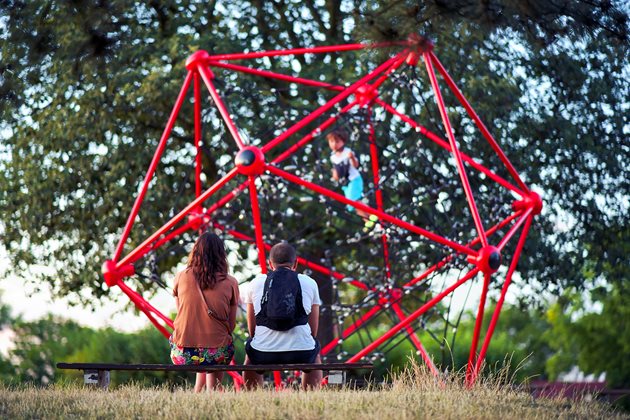 After turning three, children are allowed to attend public kindergartens (unlike in other countries, such as the USA, where there are no public kindergartens), which again saves the parents money that would otherwise be spent on a private kindergarten. And the other, working parent brings even more money to the family budget, as they can apply for a rather significant tax bonus (applies to children in general, i.e. students as well).
Entrepreneur moms
There are more issues in the parenting world than just breastfeeding, you know. Often, the period of time that little children should remain at home is a topic of discussion as well. Until the beginning of the 1970s, Czechoslovak women remained home with babies for only six months and then put them into a public daycare centre for nurses to take care of. At the beginning of the 1970s, a special law extended maternity leave to two years, which was extended again at the beginning of the 1990s. Lots of countries all over the world prove that the mental health of little children is not substantially affected by their parents returning to work. Here, however, most people think children should stay home (mainly with their mother) as long as possible, so they grow up to be happy and in mental balance, perhaps due to our experience from the past and local traditions.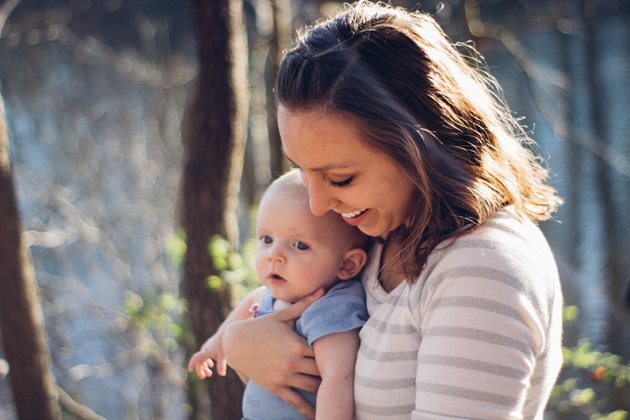 However, happy parents make happy children, with lots of proof anywhere you look. That's why we daresay that the choice-filled Czech system still seems to be the best possible one. After all, a lot of Czech mothers often combine their parental leave with a part-time job or working from home. Recently, more and more mothers on parental leave have been brave enough to start up their dream businesses. What better time to start an adventure like that than when mother-entrepreneurs don't have to pay their social security or health insurance, while receiving regular financial support from the government, right? And if everything goes well and the business blossoms, they'll become independent, in charge of their own time, and – ideally – will be able to easily balance career and family life when their parental leave ends.
Working while taking care of a baby
If you don't feel like doing business, but would still like to take a break from all the fun activities with the kids and go to work, there are daycare centres that accept children younger than two years. Every month, parents are officially allowed to "run away" from their children for 92 hours, which is the maximum number of hours they may stay in a daycare centre for. However, you can always find a nanny or recruit the grandparents to work more, as the money you earn that way won't affect your parental benefit. And once children turn two, the 92-hour limit no longer applies.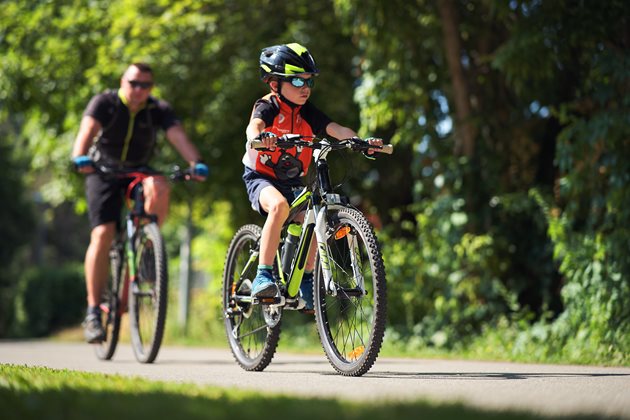 And what if you aren't even thinking about work and still want to take a break? Don't forget that the Czech Republic is the best country in the world in terms of its offer of leisure time activities for children (see the table above). This way, you can always bring your kids to some interest group without feeling guilty. In fact, all this works together just nicely: let your kids broaden their horizons while you go and enjoy a cup of good coffee in one of our renowned cafés. Dear parents (both current and future), welcome to #brnoregion!

Find more information on maternal/parental leaves at www.brnoexpatcentre.eu/practical-tips/benefits-changes-in-2020
Read more about the topic